National Basketball Association
National Basketball Association
Mavericks regain home-court advantage
Published
May. 21, 2011 1:00 a.m. ET

Even when he is off his game, Dirk Nowitzki can still get the job done as the Dallas Mavericks' closer.
Nowitzki shrugged off a rough start and made a few key jumpers in the fourth quarter, helping the Mavericks hold off the Oklahoma City Thunder for a 93-87 victory Saturday night and a 2-1 lead in the Western Conference finals.
The big German had missed 10 of his first 14 shots, but Dallas kept going to him with the Thunder trying to become the second team to rally from a 23-point deficit to beat the Mavericks in these playoffs.
''He's our guy. In the fourth quarters, he's going to touch the ball as frequently as we can get it to him,'' coach Rick Carlisle said. ''If he misses a few shots, he's not going to get deterred, he's not going to get discouraged. He's got the kind of will, he's going to keep going at it.''
The Mavericks didn't care that Nowitzki couldn't seem to make a shot most of the game. They still gave him the ball on 10 of 11 possessions at one point, and he scored three times - enough to keep Oklahoma City at bay.
Nowitzki finished with 18 points on 7 for 21 shooting.
''We didn't really have a lot going in the second half offensively, so I've got to keep attacking for this team like I have for the last 13 years,'' Nowitzki said. ''This team needs me to score and to keep being aggressive.''
NBA scoring champion Kevin Durant also struggled from the field, hitting just 7 of 22 shots to finish with 24 points and 12 rebounds. Russell Westbrook responded to a fourth-quarter benching with 30 points, helping the Thunder make it interesting in the final minutes.
Dallas had already blown a 23-point lead in the final 13 minutes in the first round at Portland, and led by 22 with 17 minutes to go this time.
Westbrook and Daequan Cook each missed 3-pointers that could've gotten the Thunder within three, and Westbrook then lost the ball out of bounds before Jason Terry's jumper stretched the advantage to 86-78 with 1:42 remaining.
Nowitzki added a jumper from the left elbow to put the lead back at eight after Durant hit two free throws, and Dallas held on from there.
''We fought through a lot in the second half there, we stuck together and we grinded it out,'' Nowitzki said.
Shawn Marion also scored 18, and Kidd and Terry each chipped in 13. Tyson Chandler had 15 rebounds, including six on the offensive end.
The Mavericks, who tied with Miami for the league's best road record during the regular season, won for the fourth straight time outside Dallas in these playoffs and reclaimed home-court advantage just two nights after letting it get away in Game 2.
''In a game like this in someone else's arena, coming off a loss, you have to come out with anger and an intensity,'' Terry said. ''We did that.''
The Thunder leaned on their bench again in the fourth quarter, but this time Westbrook was on the court instead of the bench like he was in Game 2. Reserves Nick Collison, James Harden and Cook joined the All-Star tandem of Durant and Westbrook on the floor, but the bench didn't come up nearly as big in this one - scoring just 16 points after besting the Dallas reserves 50-29 in Game 2.
The Thunder missed their first 16 3-pointers - including all eight by Durant - before Westbrook made one in the final minute to get Oklahoma City within 88-83. Dallas made five of its six free throws to close it out, and Terry swiped the ball with 10 seconds left and ran out the clock on the win.
Oklahoma City fell behind by as many as 23 after a dreadful start, and it didn't get much better for a while. The Thunder had made only 10 of their 41 shots when Dallas bumped its lead back up to 58-36 by scoring the first six points after halftime.
''Frustrating,'' said Durant, his head in his hand. ''It's tough to start a game, not make shots and you give teams easy baskets. That's like a backbreaker.''
Harden - the bench star with 23 points in Game 2 - started a rally by driving for a layup and then taking an elbow from Chandler to draw a technical foul. That started a burst of eight straight points to get the Thunder within 65-52, the closest they'd been since the end of the first quarter.
Westbrook continued the comeback in the fourth by exploiting a matchup against J.J. Barea to get to the rim and the foul line repeatedly. He had the first eight points in a 10-2 run for Oklahoma City, with Harden's two free throws getting the deficit down to 80-74 with 5:36 to play.
The rally fizzled after that, though.
Westbrook also picked up his fifth technical foul of the postseason for shoving Nowitzki in the back after a third-quarter whistle. He and Chandler are each two shy of earning a one-game suspension.
The Thunder missed 15 of their first 19 shots and committed eight turnovers while Dallas rushed out to a commanding 35-12 lead, finishing the impressive start by scoring the first eight points of the second quarter.
Oklahoma City had its worst first quarter of the season and couldn't get much of anything going through the first 14 minutes, scoring two of its four baskets on tipped-in misses and losing Westbrook briefly after he picked up two fouls in the opening 9 minutes.
''There's no question they started the game really hitting us and knocking us out of our offense,'' Thunder coach Scott Brooks said ''And we missed a lot of 3s. Those 3s weren't all contested.''
Notes: Brooks said before the game that Harden has played well enough to earn consideration on whether he should start ahead of Thabo Sefolosha - but not until after the playoffs. ''There probably will be some long and hard thoughts about him being a starter. He definitely has that ability,'' Brooks said. ''This year, no.'' ... Dallas coach Rick Carlisle on what he thought about Durant's highlight-worthy monster dunk in Game 2: ''I thought it was unfortunate.'' ... Hanson sang the national anthem. ... Oklahoma City hasn't lost consecutive games this postseason, but is just 1-6 after its last seven wins.
---
---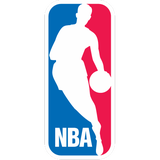 Get more from National Basketball Association
Follow your favorites to get information about games, news and more
---