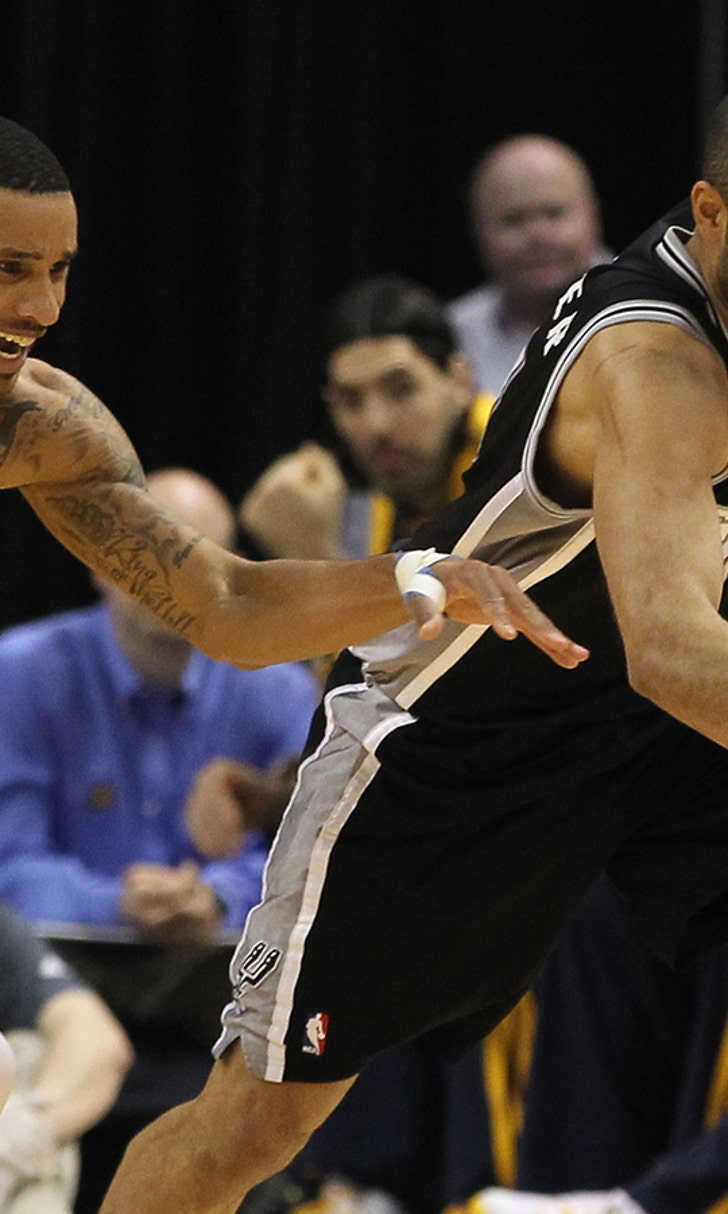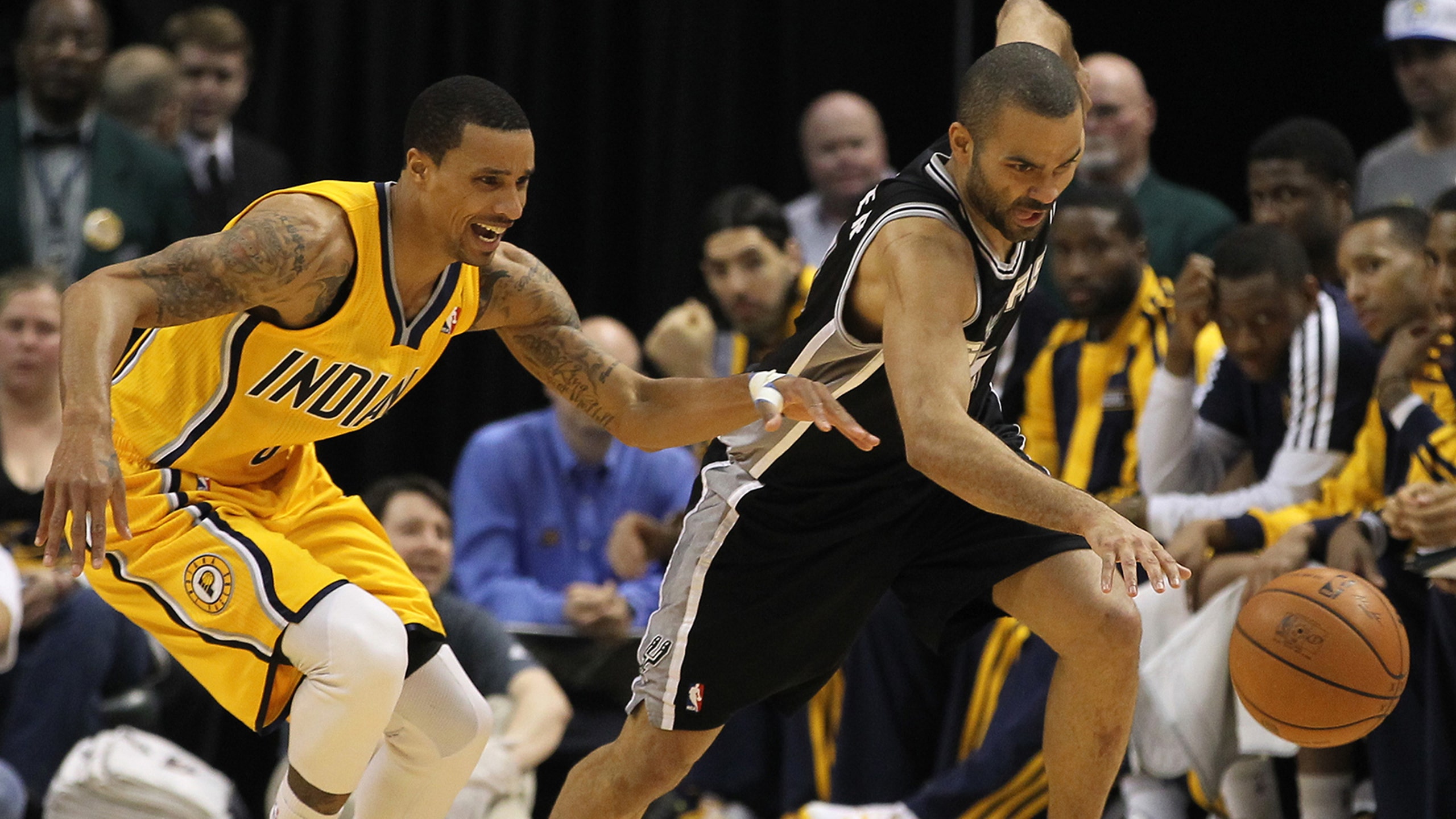 Looking back and appreciating George Hill's tenure with the San Antonio Spurs
BY foxsports • July 29, 2015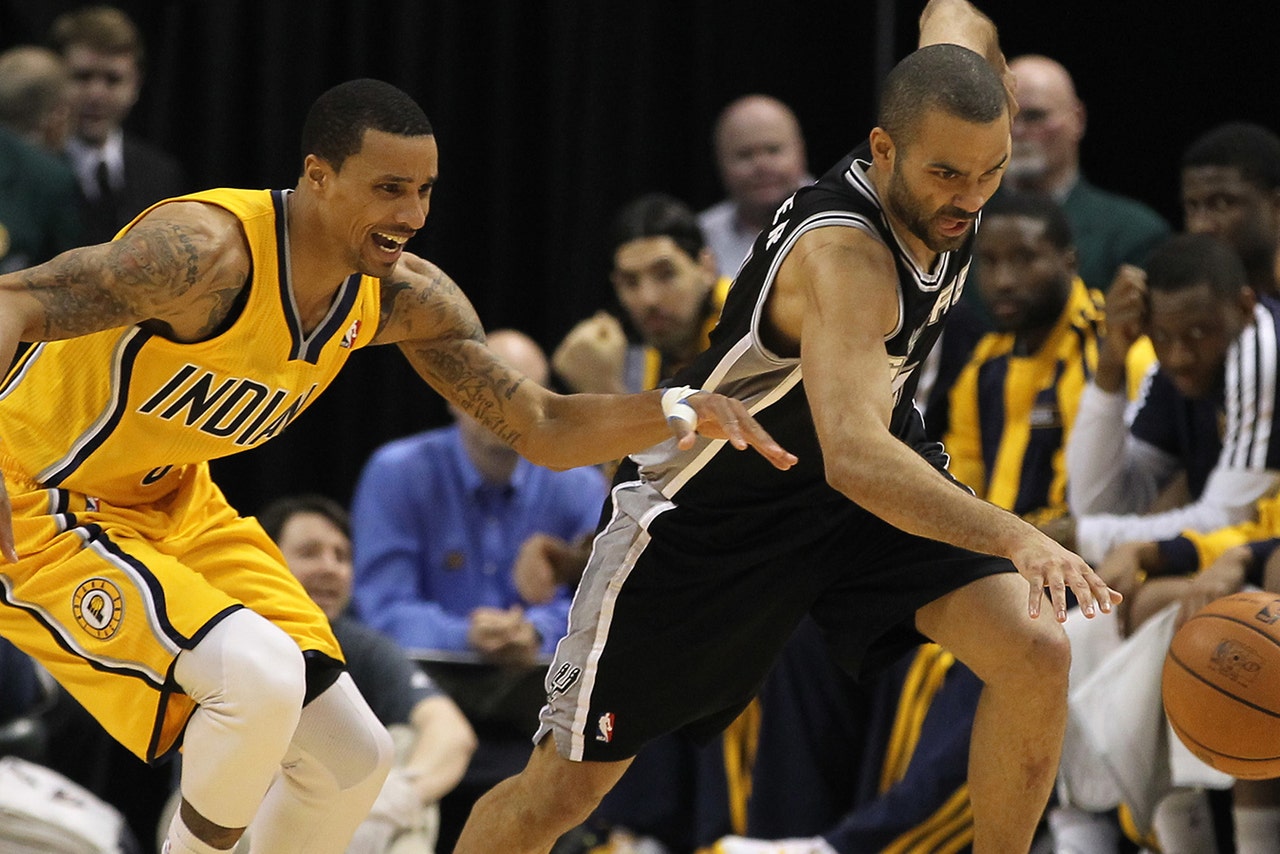 From 2008 to 2013, the San Antonio Spurs won zero championships. It was tough for an organization that habitually came close but not far enough.
During that time, several talented players came through San Antonio's organization then left before the team won it all in 2014. The best of the lot? According to SB Nation's Spurs blog Pounding the Rock, that'd be none other than George Hill:
"During his final two seasons for the Spurs, Hill averaged a solid 12 points and 28 minutes per game as Tony Parker's backup. His best game as a Spur came in a Game 4 victory in the 2010 first round series against the Mavericks when Hill led the silver and black with 29 points. The Spurs took a 3-1 series lead. Georgie's last game in a Spurs uniform came the following year in a Game 6 loss to the Grizzlies. He scored 6 points on 3-10 shooting in 38 minutes of action. But it was never the numbers that endeared George to Spurs fans. His work ethic, professionalism, defense, and all his other great Spursian-qualities did that."
History will remember Hill as the guy San Antonio gave up to get Kawhi Leonard. It was the most important trade in franchise history and one of the more lopsided deals in recent memory. 
But Hill isn't a scrub. He was beloved during his time with the Spurs, and helped them win more than lose. He's just no Leonard.
(h/t: Pounding the Rock)
---
---