LA Clippers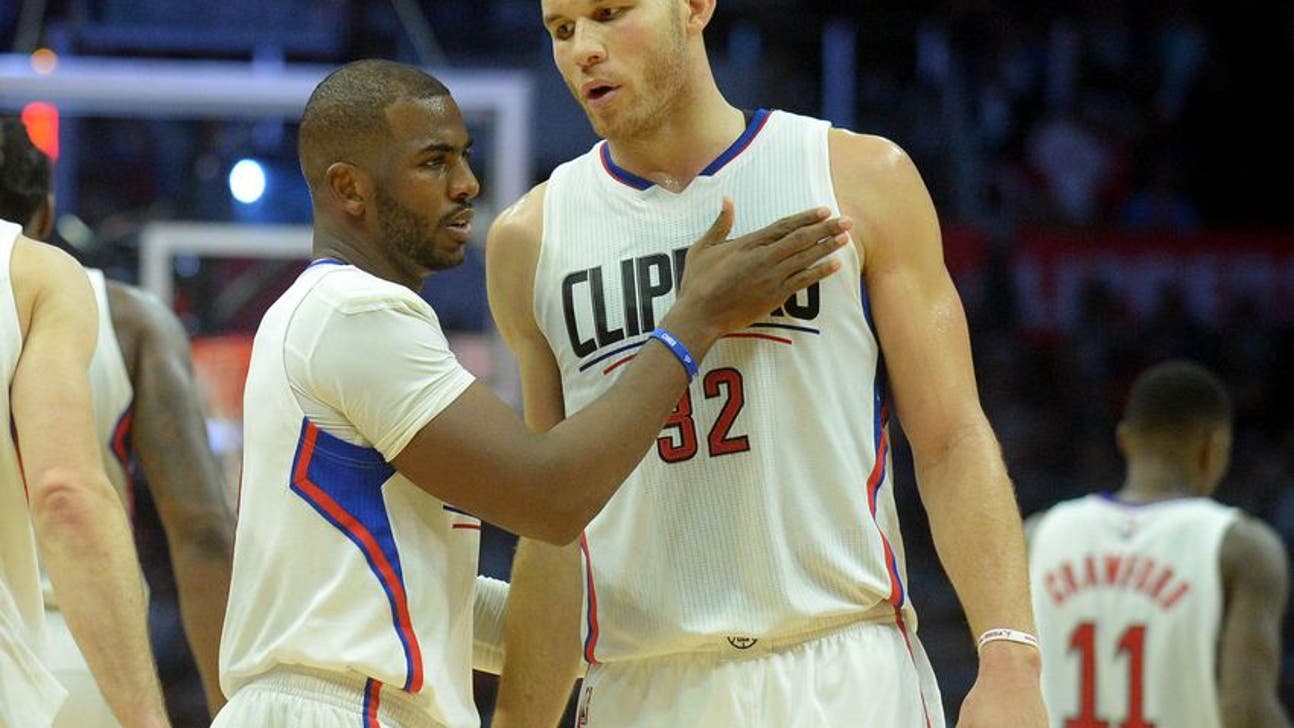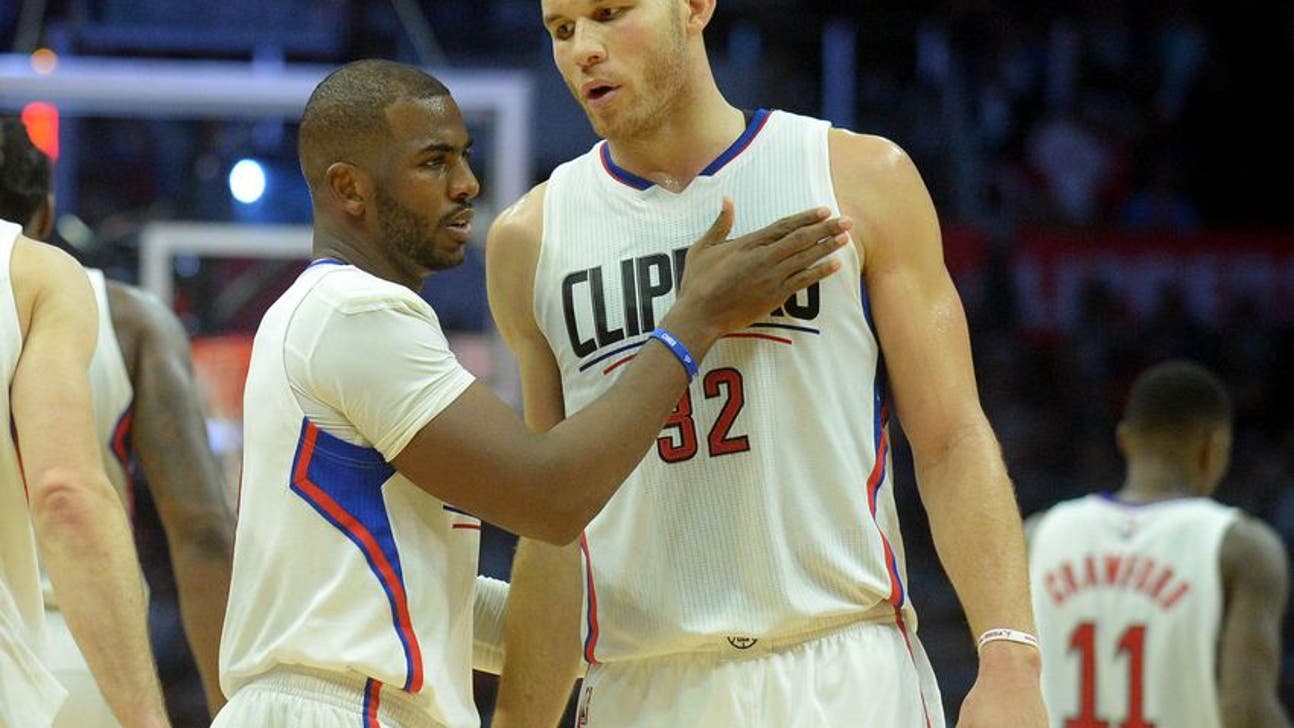 LA Clippers
LA Clippers finally need to stagger Blake Griffin with their bench
Updated
Mar. 4, 2020 4:06 p.m. ET

Fansided, Tom West/FanSided via Clipperholics
LA Clippers head coach Doc Rivers said he was going to stagger Chris Paul and Blake Griffin this season, but we're still waiting for it to happen. And it needs to – By Tom West and Mo Dakhil.
November 21, 2016; Los Angeles, CA, USA; LA Clippers guard Chris Paul (3) reacts with forward Blake Griffin (32) against the Toronto Raptors during the second half at Staples Center. Mandatory Credit: Gary A. Vasquez-USA TODAY Sports
The LA Clippers' problem, by Tom West
As the 2016-17 NBA season was approaching, LA Clippers head coach Doc Rivers made it perfectly clear that he wanted to stagger the minutes of his superstar playmakers Chris Paul and Blake Griffin. Or, so it seemed. It's a basic strategy that many have wanted to see for years now, and I've written about it in the past, simply because it makes too much sense to not stagger their minutes in order to give the second unit an anchor.
So, that's why myself and Mo Dakhil are here to break down the reasons why. I'll begin with the argument and numbers, and Dakhil will provide his always insightful film analysis on page two.
In fairness, the effect of playing the Clippers' starting five together is deadly, and they've dominated opponents to the tune of a +16.9 net rating this season, per Basketball Reference. You can see why Doc has wanted to use them together, and why there's an argument to do so if you can cause such devastation with your starting lineup that you'd rather use them at full force and accept a larger drop off with the bench to make it happen.
On the other hand, though, the Clippers have proven just how well they can operate when either Paul or Griffin are left alone to run the offense.
Paul weaves around defenders, executes deadly pick-and-rolls, and will always manage to get shooters better looks. Griffin, meanwhile, can anchor the team when he's facing up at the elbows or operating from the post, serving as a point-forward in his explosive 6'10" frame. And while Paul and Griffin are a dangerous pair together, Doc hasn't used his superstars with the second unit nearly as much as we expected (Griffin in particular was the player we thought would be managed to help support the bench).
This intriguing graph from NBA.com's John Schumann may not include data from the last couple of games, but hardly anything will have changed (Griffin was out on Saturday against the New Orleans Pelicans, too). The dark blocks indicate where a player has spent most of their minutes over the course of the season, and as you can see, the minute distribution of Paul and Griffin with the second unit is minimal.
(Griffin actually spent some solid time with the bench at the start of the second and fourth quarters against the Portland Trail Blazers on Monday, but he'll rarely be playing 40 minutes again to make that possible on a consistent basis).
For a more precise idea of how little Doc has used his floor general to help the second unit that was always bound for some regression after their brilliant start this season, let's look at a few other numbers.
Griffin has spent 56.3 percent of his total minutes this season with the Clippers' starting five. His next two most-used lineups still feature Jordan and Paul, and introduce Austin Rivers and Jamal Crawford for a little guard variation. But, it's still the bulk of the starting unit with the Big 3 together.
After that, Griffin's fourth most-used lineup is with the small bench unit (and the only all-bench, five-man lineup Griffin has notable playing time with) of Raymond Felton, Rivers, Crawford, and Marreese Speights. Griffin has played with that group for just 36 minutes.
In other words, the most frequent bench lineup Griffin has anchored has been for just 4.9 percent of his minutes.
More from Clipperholics
The argument for staggering is simple. In the Clippers' current 4-5 stretch since November 25th, the bench has ranked 22rd in the NBA with a net rating of -2.3, per NBA.com. For the first month of the season before November 25th, they ranked 10th with +0.5, which is good enough for them to get by and not blow a lead while the starters rest.
That was never going to be the case night in and night out all year, though, and their recent regression is what's bound to happen at times, despite their improvement, when ball movement slows down and the defense takes a hit with guys like Speights on the floor.
Having Griffin to break up Doc's favorite group of Felton, Rivers, Crawford, Wesley Johnson and Speights could be the adjustment needed to create a greater level of depth and consistent offense to help the Clippers take another step forward.
We saw Griffin spend some more time with the bench in the 40 minutes he played against the Blazers. The impact was clear, so continue to page two for Mo Dakhil's film breakdown of how Griffin's presence creates good looks for the backups.
December 12, 2016; Los Angeles, CA, USA; LA Clippers forward Blake Griffin (32) controls the ball against Portland Trail Blazers forward Al-Farouq Aminu (8) during the first half at Staples Center. Mandatory Credit: Gary A. Vasquez-USA TODAY Sports
The Film, by Mo Dakhil
Putting Blake Griffin in with the second unit, especially at the start of the second quarter when the Clippers need a scoring punch, can be so beneficial. It's too difficult to ask Jamal Crawford to carry that bench group on his own all season. Adding Griffin into the mix will create easier looks on the offensive end for the entire unit.
In the two plays in the following clip, Crawford comes off a pick-and-roll and hits Griffin as he's being doubled. Since Crawford commands so much attention whenever he has the ball, Griffin is able to get an easy elbow jumper and a layup at the top of the charge circle.
In the next play, Griffin finds Raymond Felton in the corner for three after a pick-and-roll with Crawford. Because C.J. McCollum has to rotate over to stop a drive from Griffin, Felton is left wide open.
Griffin's presence in the second until will create open looks for everyone on the floor. A Crawford-Griffin pick-and-roll can be an extremely effective weapon, as well as running a double high pick-and-roll with Griffin rolling hard to the rim and Marreese Speights popping for three. There are several opportunities for the Clippers to use Griffin in the second unit.
By employing a simple tactic that helps spread out the ability of stars, rather than using it all up in overpowering bursts at once, the all-bench regression can be cut down. This, not to mention more minutes for Griffin to run the offense with the ball in his hands, could be so easily achieved.
Want your voice heard? Join the Clipperholics team!
Whether or not Doc does what he said this summer, though, is a question that we may well keep asking for a while yet.
---
---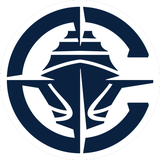 Get more from LA Clippers
Follow your favorites to get information about games, news and more
---