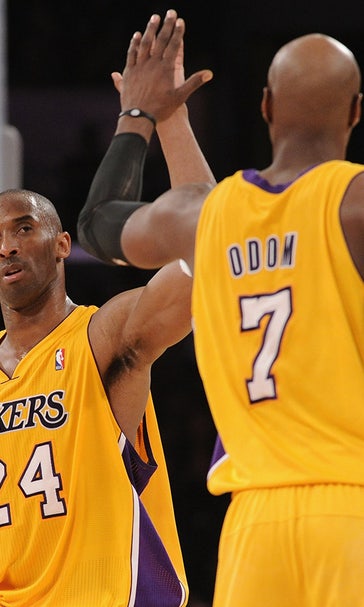 Kobe Bryant on Lamar Odom: He's 'doing well'
October 27, 2015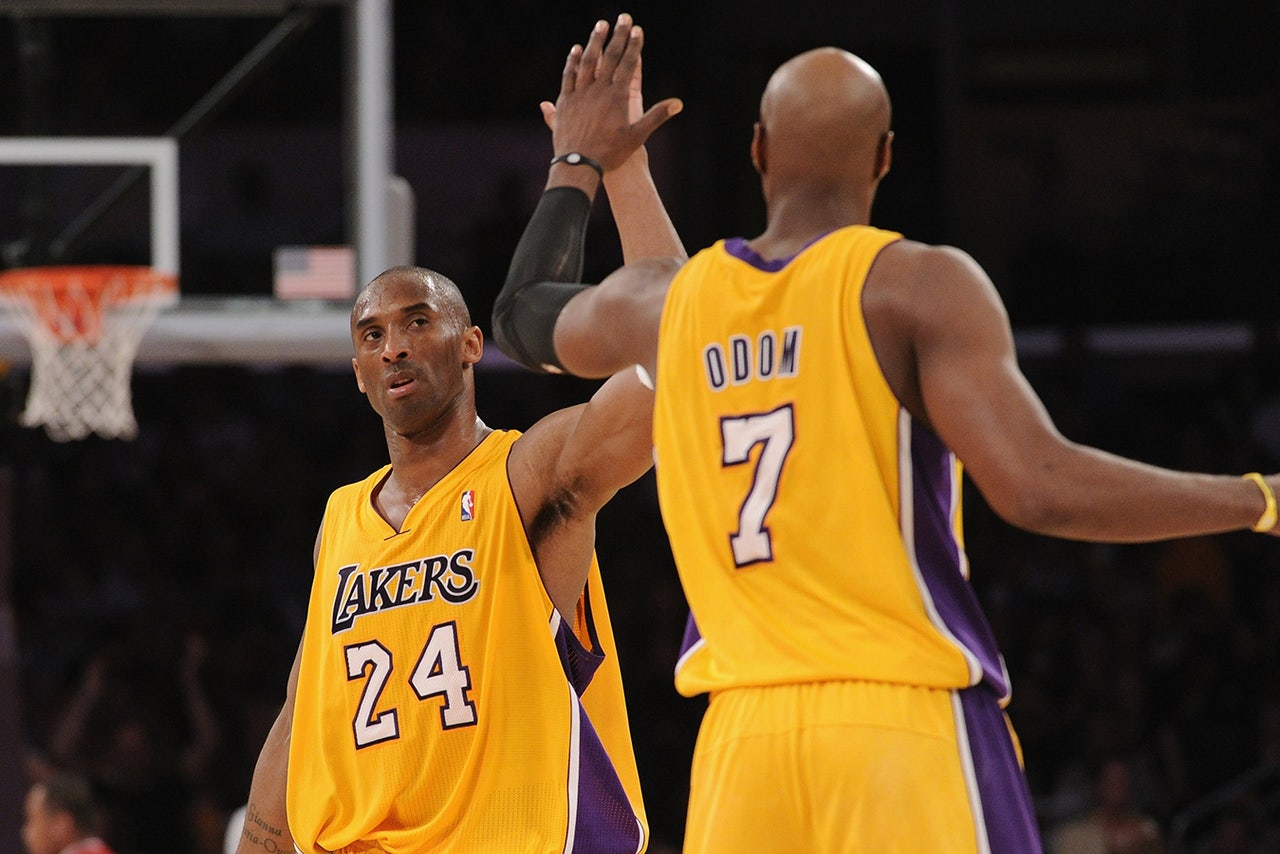 With news that former Los Angeles Lakers forward Lamar Odom is doing better and will hopefully survive the tragic incident that left him hospitalized, Kobe Bryant spoke on the matter for the first time publicly on Tuesday.
Bryant, who visited Odom at the Las Vegas hospital he was checked in to a couple weeks ago, said he was happy to see the progress Odom was making, and that the situation helped put things in perspective for him:
It's respectable that Bryant wouldn't comment any further and divulge Odom's day-to-say activity. It's no one's business, frankly. There has been enough speculation and commentary regarding the situation, and Odom deserves his privacy to heal and rehab in peace.
Despite the good news, Odom's health status isn't clear yet, as he will likely need a kidney transplant, according to the Los Angeles Daily News. He has suffered severe lung and brain damage, too, which is obviously disconcerting. Still, it's encouraging to see his health improving slowly but surely.
"It put things in perspective even more," Bryant said on Tuesday in what marked his first comments about Odom since his ordeal. "This is what we do and this is not who we are. Sometimes basketball can get in the way of life and living. He's a brother above everything else. I'm supporting him to get back on his feet. It's amazing to see him doing so well. It truly is remarkable."

"I'm not going to sit here and give you information that you can probably get off of TMZ right now," Bryant said. "So he's doing well."
---
---