National Basketball Association
National Basketball Association
Kings-Timberwolves Preview
Updated
Mar. 4, 2020 8:57 p.m. ET

The Minnesota Timberwolves have a couple of wins over playoff teams and a near victory in a thrilling contest against the defending NBA champions over their last five games. That stretch, though, also includes a loss to one of the two clubs below them in the Western Conference.
It's all part of a growing process for the Timberwolves, who are trying to gain confidence from any positive they experience.
The visiting Sacramento Kings have dealt with plenty of their own issues, and they'll look to avoid a third straight loss to Minnesota on Wednesday night.
The Timberwolves' youthful nucleus features Andrew Wiggins, Zach LaVine and rookie Karl-Anthony Towns as the team tries to build for the future.
Minnesota (22-48) sits in last place in the Northwest Division, but it scored uplifting victories over Oklahoma City and Memphis despite also losing to lowly Phoenix during a recent four-game road trip.
It returned home Monday and held an eight-point lead over Golden State in the third quarter before the Warriors rallied for a 109-104 win. Wiggins finished with 25 points, Towns had 24 and 11 rebounds and LaVine scored 19.
"When you lose, you're always mad, but I still think we did good things," said Ricky Rubio, who had 20 points and 11 assists. "We played a really good game, but we made some mistakes. It's a good learning process. The atmosphere, it was a playoff game. We controlled our tempo pretty well. We can take a lot of good notes out of this game."
There's been some reported friction between the players and interim coach Sam Mitchell, leaving Mitchell's job status up in the air following the season. He only added LaVine to the starting lineup full-time over the last 12, a stretch during which LaVine is averaging 19.2 points after averaging 12.9 while starting nine of the first 58 games.
Rubio and others discussed the positives from Monday's contest, but Mitchell wanted to see his team close it out.
"There are no moral victories in professional sports," Mitchell said. "We had some opportunities and I just think we had some lapses in focus at times. They're used to this, they're used to being in tough games."
Minnesota has gotten past the Kings (27-43) in each of the previous two matchups this season, winning 101-91 on Nov. 27 and 99-95 on Dec. 18 behind 32 points, 10 rebounds and six assists from Wiggins.
DeMarcus Cousins didn't play in the first meeting because of a sore back, and he finished with 24 points and 12 boards in the last one. He's put up his usual solid numbers but has also been at the center of controversy with coach George Karl and recently served a one-game suspension following an altercation between the two.
Cousins posted his fourth straight double-double with 19 points and 18 rebounds Monday as Sacramento lost for the 12th time in 15 games, 109-102 at Chicago.
''What helped us is the way we were moving the ball,'' Cousins said. ''I think in the last couple of minutes the ball got stagnant and their defense took advantage of us. We weren't able to make any plays down the stretch.''
The Kings will be looking to earn a split of a four-game road trip.
---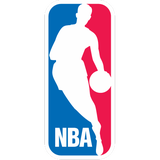 Get more from National Basketball Association
Follow your favorites to get information about games, news and more
---