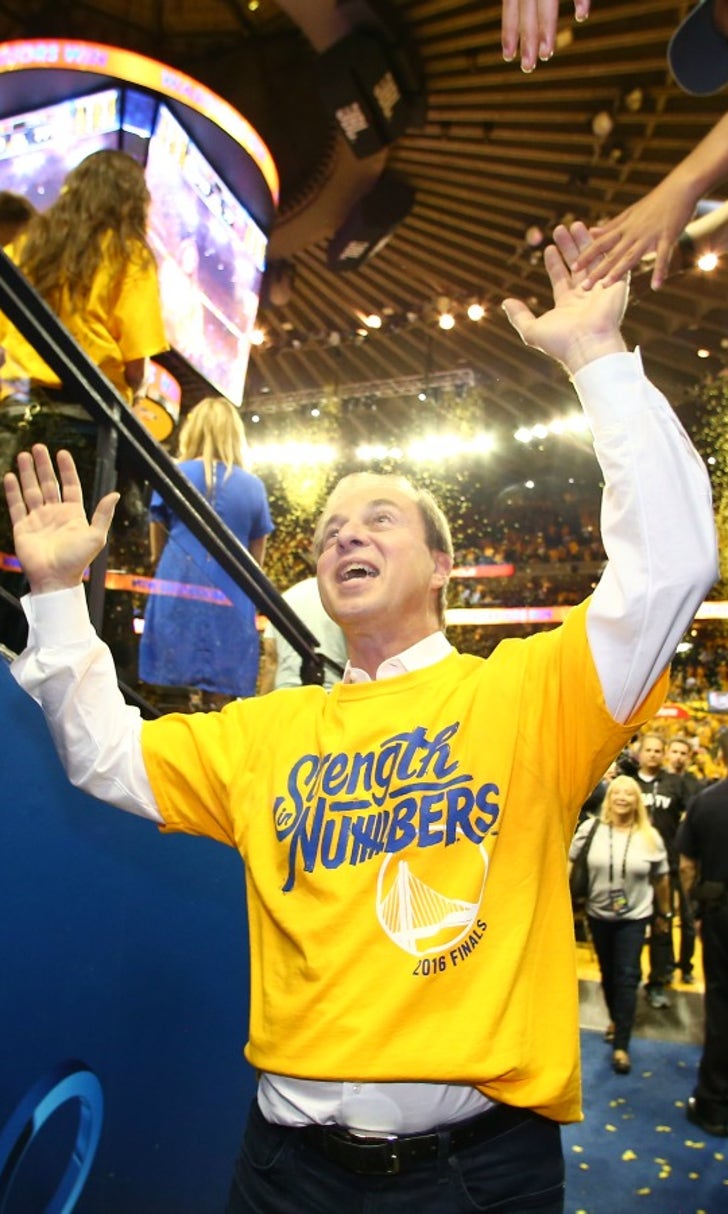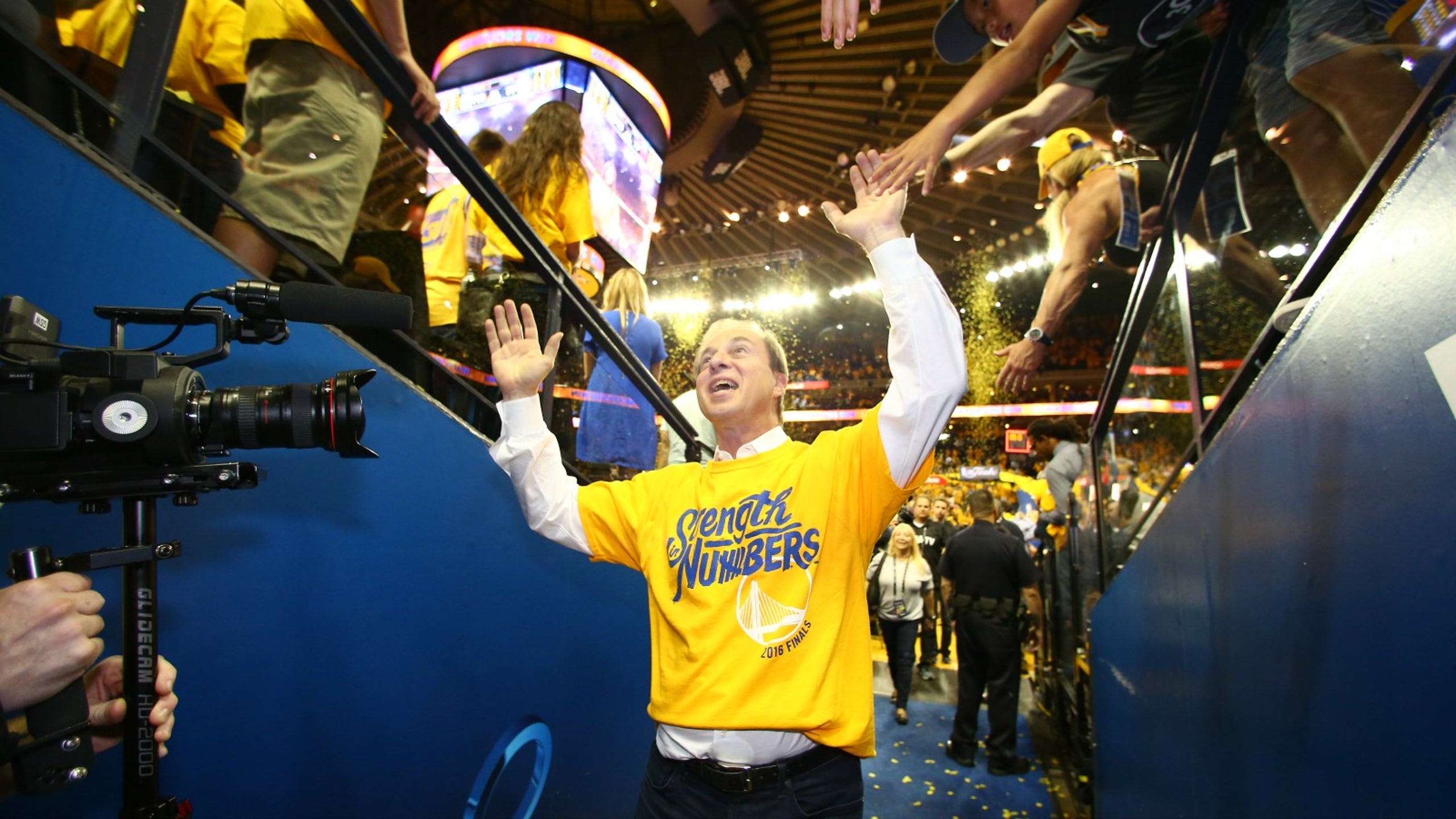 Joe Lacob says Warriors will 'scratch and claw' to sign 'great people' in free agency
BY foxsports • June 22, 2016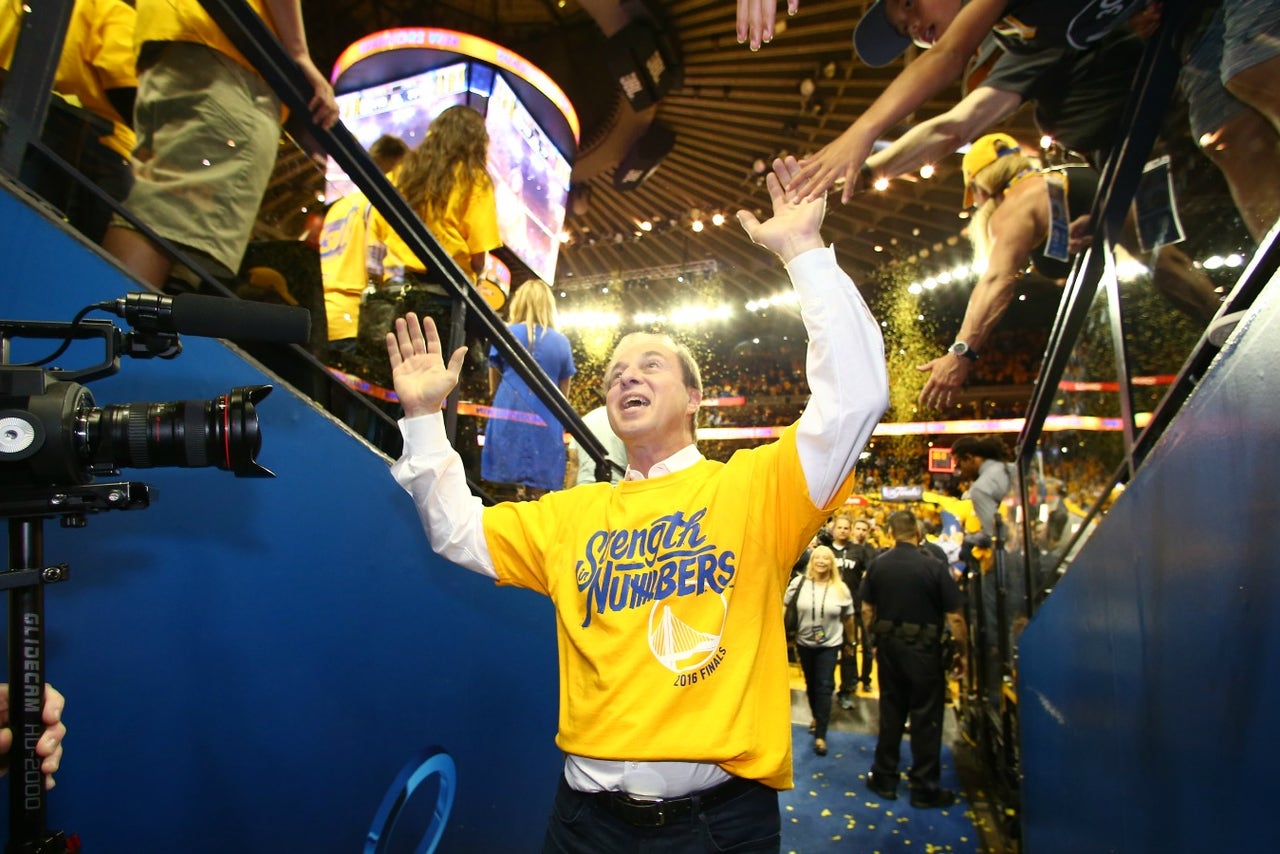 The Golden State Warriors were one game away from capping the most dominant regular season in NBA history with a title, but the team could look very different when the next NBA season begins in October. The Warriors may or may not keep key role player Harrison Barnes, who is set to become a very rich man this summer despite his disappointing Finals performance, and Golden State is a very desirable destination for free agents (including superstars like Kevin Durant). 
Speaking at Stanford University, Warriors owner Joe Lacob said he shifted focus to the 2016-17 season immediately after losing Game 7 of the NBA Finals to the Cleveland Cavaliers. 
Via BizJournals.com:
"We will scratch and claw every single day. That's why I couldn't wait one hour after Sunday's loss to start getting the team ready for next year."
Such declarations have made Lacob a polarizing figure among NBA fans. Lacob was widely mocked for boldly stating that the Warriors are "light-years ahead of probably every other team in structure" in a New York Times magazine profile published earlier this year, and he promised Tuesday that his forward-thinking club will evolve from playing small-ball to innovating the next big thing. 
"I think it's important to know that whenever everyone else starts doing things, it's time to start doing what's next. We're on to the next idea -€" How can we iterate to evolve to get an advantage? I can assure you we're very forward thinking in that regard.... The free agency market is like the talent market in Silicon Valley. It's about hiring the best people and letting them do their job. I set the highest goal and pay them whatever it takes. Great people attract great people."
---
---