National Basketball Association
National Basketball Association
Jazz 94, Kings 83
Published
Nov. 23, 2010 6:01 a.m. ET

C.J. Miles made sure the Utah Jazz didn't need any heart-stopping comebacks this time.
The reserve forward continued his hot streak with 20 points and Al Jefferson added 19 to help the Utah Jazz top the slumping Sacramento Kings 94-83 Monday night.
After hitting five 3-pointers in the fourth quarter in a come-from-behind win over Portland Saturday, Miles keyed two runs that gave the Jazz (10-5) their third victory in the last four starts.
''I knew they were going to be coming at me and I wasn't going to get off 10 3-point attempts tonight,'' Miles said. ''So I tried to be active defensively and get out in transition. I figured that'd be the easiest way for me to score. It was nice to do it at home.''
No team has won more road games (six) in the NBA than Utah, but the Jazz have struggled at home this season, a place they have rarely lost in recent years. Miles and the reserves grabbed the lead in the second quarter and never trailed again to move to 4-3 at home.
''I thought our second group came in and gave us some life, and it seemed like they ran the floor much better,'' Utah coach Jerry Sloan said.
Sacramento (4-9) suffered its eighth loss in its past nine games after a promising 3-1 start. The Kings are averaging 90 points over that span after scoring 108.8 per game in their first four this season. Sacramento scored 27 points in the fourth quarter after the game was out of reach.
''The Jazz did what they do. They executed and I thought we defended as well as you can reasonably expect, but we couldn't make baskets tonight,'' Sacramento coach Paul Westphal said.
DeMarcus Cousins led the Kings with 18 points and Carl Landry added 12. Tyreke Evans, who scored a season-low nine points in their 75-71 loss Sunday to New Orleans, couldn't find a rhythm and made just 3 of 12 from the field for 11 points with three turnovers.
''For me, I need to pick up more offense, be more aggressive,'' Evans said, then contrasted his own play with Miles' performance. ''C.J. came in and put a spark for them. He made just about every shot he took.''
Miles finished the third quarter with a flurry, sparking a 9-2 run to put the Jazz up 78-56 entering the final period. He made 8 of 13 shots as he tries to make up for an extended shooting slump to start the season.
''My main focus today was trying to put games together. There's no reason why I should only play well in one out of seven games. I want to start stringing good performances together,'' said Miles, who has frustrated Utah coaches with his inconsistency ever since he was drafted out of high school in 2005.
The Jazz lost to San Antonio at home and beat Portland on the road in the absence of Sloan, who was attending the funeral of a family member.
Utah welcomed its coach back by extending its lead to as many as 25 points, but he looked perplexed as the Jazz coasted to the finish and he didn't sit Deron Williams until the final two minutes.
Williams had 12 points and nine assists, Paul Millsap had 11 points and nine rebounds and Andrei Kirilenko added 10 points for Utah.
The Jazz started the game 2 of 10 from the field and trailed the Kings at the end of the first quarter 24-22.
''When we struggled as a first unit, it's great having guys like C.J. come off the bench and give us a lift. We needed that tonight,'' Jefferson said.
Miles, who made seven 3s in their last game, got hot in the second quarter, prompting two timeouts by the Kings. He scored 13 points in the quarter and even got a block on one end, ran down the court and tossed an alley-oop to Ronnie Price. The Jazz led 49-37 at the half after the Kings missed their last eight shots.
''I am being more patient and not only looking for my shot. Like tonight, playing good defense and driving to the basket to get two free throws when I first came in, opened things up for me. I am trying to be a more complete player,'' Miles said.
Meanwhile the Kings are still looking for a complete game. They outrebounded the Jazz 50-39 but couldn't overcome 35.8 percent shooting and 24-10 deficit on fast-break points.
NOTES: Evans got up slowly and held his right elbow after ending up on the ground on a last-second miss at the first-quarter buzzer. He hit the court hard again the next period, landing on his hip while trying to defend a Miles drive. ... Utah's Kyrylo Fesenko, who is 2 of 13 from the line this season, airballed a free throw in the second quarter.
---
---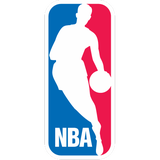 Get more from National Basketball Association
Follow your favorites to get information about games, news and more
---