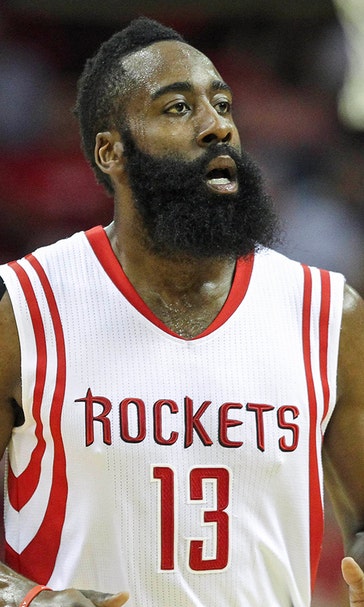 James Harden's triple-double helps Rockets beat Jazz, get No. 2 seed
April 15, 2015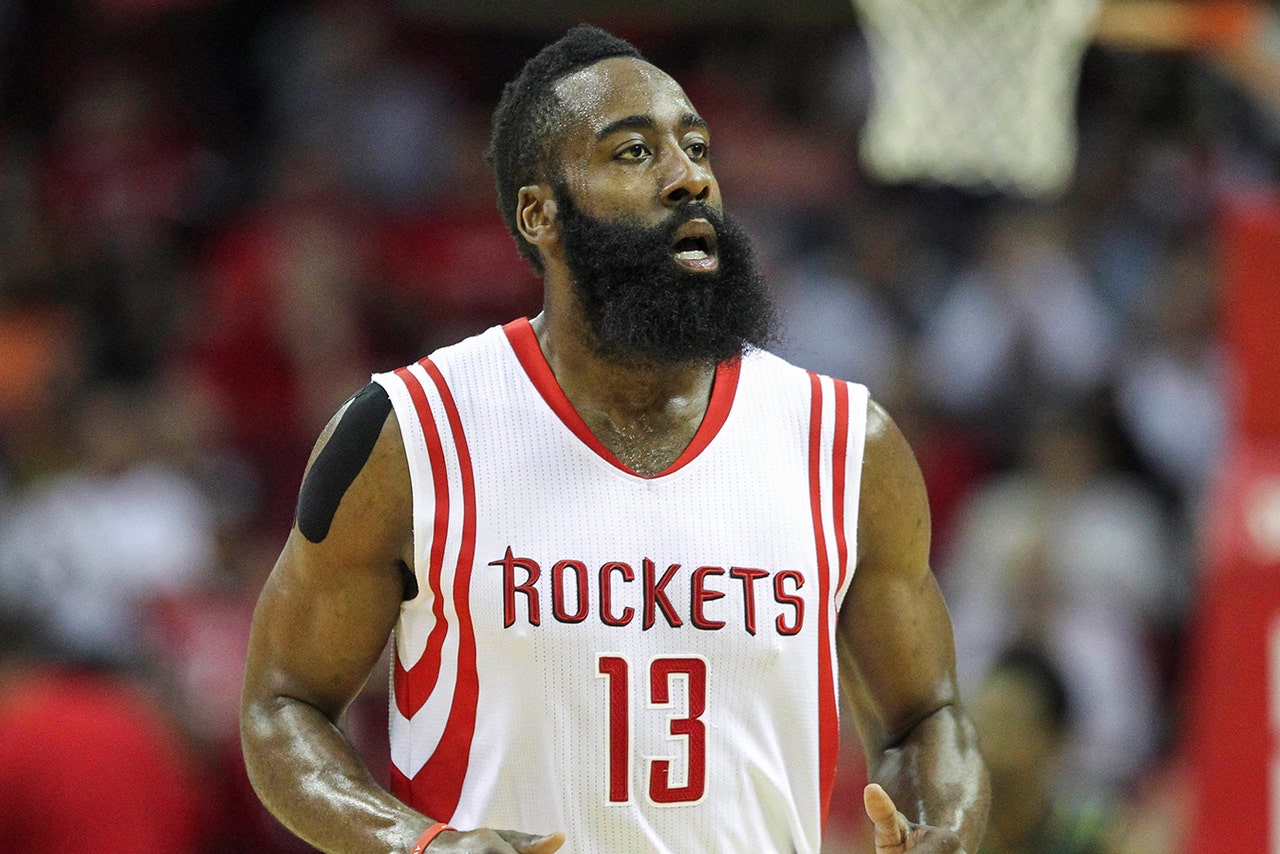 James Harden and the Houston Rockets won't take long to celebrate winning their first division title since 1994 and clinching the No. 2 seed in the Western Conference.
They'll soon be looking ahead after losing in the first round of the playoffs the last two seasons.
''It's a great accomplishment for us,'' Harden said. ''We're very proud of that. We're going to let it kind of sink in tonight, sit back and reflect on a great season we've had and get ready for this postseason.''
Harden had 16 points, 11 rebounds and 10 assists in just three quarters for his fourth triple-double of the season and the Rockets never trailed in a 117-91 victory over the Utah Jazz on Wednesday night in the regular-season finale.
The win alone didn't clinch the second seed or the Southwest Division title. They needed San Antonio to lose to New Orleans, too, which the Spurs did a few minutes after Houston's game ended. The Rockets will face No. 7 seed Dallas in the first round of the playoffs.
The Rockets finished 56-26, which is the third-best record in franchise history.
''We want to win a championship and that's the goal,'' Dwight Howard said. ''You can have a great regular season but the most important thing is what you do in the playoffs.''
Harden had the most triple-doubles in a season for Houston since Hakeem Olajuwon also had four in 1989-90.
The Rockets were up by 11 after one and used a 34-point second quarter to build a 30-point lead by halftime and the Jazz didn't threaten after that.
''We came out and had good juice,'' coach Kevin McHale said. ''We had a great second quarter and really got out running and got some stops.''
Bryce Cotton had 14 points for the Jazz.
''They were just better than us,'' Jazz coach Quin Snyder said. ''They just outplayed us and there's no shame in that for our group.''
Howard scored 14 points for Houston in a little more than 21 minutes. Coach Kevin McHale had planned to push Howard's minutes to about 30, but didn't need to with the game well in hand early. Howard's minutes have been limited since he returned from a two-month absence with swelling in his right knee.
Terrence Jones had 15 points, Corey Brewer had 14 and Josh Smith 13 for the Rockets. Smith and Jones had three blocks each to help Houston tie a season high with 13.
The Rockets made 12 3-pointers for their 56th games with at least 10 3s to extend an NBA record.
Houston was up by 30 at halftime and didn't let up in the third quarter. A putback by Rudy Gobert with about 7 1/2 minutes left in the quarter cut the lead to 73-46 before the Rockets piled on some more, scoring the next nine points to make it 82-46 about 3 minutes later.
A 3-pointer by Trey Burke after that ended a scoring drought of three minutes for the Jazz, but the Rockets kept coming, using a 7-1 spurt to extend it to 89-50 with just over two minutes left in the third quarter.
Harden and the rest of Houston's starters went to the bench soon after that for good and Houston led 93-60 entering the fourth.
The Rockets already had a big lead with about 3 1/2 minutes left in the first half when they scored 15 straight points to extend their advantage to 62-30. Terrence Jones, Jason Terry and Harden had 3-pointers in that span and Utah missed six shots and had two turnovers to help Houston pad the lead.
Houston led 65-35 at halftime.
The Rockets were up 6 in the first quarter when Terry stole a pass from Rodney Hood, took it down the court and made a behind the back pass to Trevor Ariza, who finished with a two-handed dunk to make it 23-15.
Josh Smith scored all of Houston's points in a 5-2 run to end the first quarter and push the lead to 31-20.
TIP-INS
Jazz: Trevor Booker missed the game with tendinitis in his right knee. ... Gobert finished with 10 points.
Rockets: Rookie center Clint Capela had eight points, six rebounds and two blocks. ... Howard had eight rebounds.
QUOTABLE
Harden on if he should win league MVP: ''I'm just happy we won. I'm just happy we put ourselves in a good (seed) for the playoffs. Obviously, it would be a great honor, but it's bigger than that. It's bigger than an individual award and I'm so proud of my guys.''
---
---