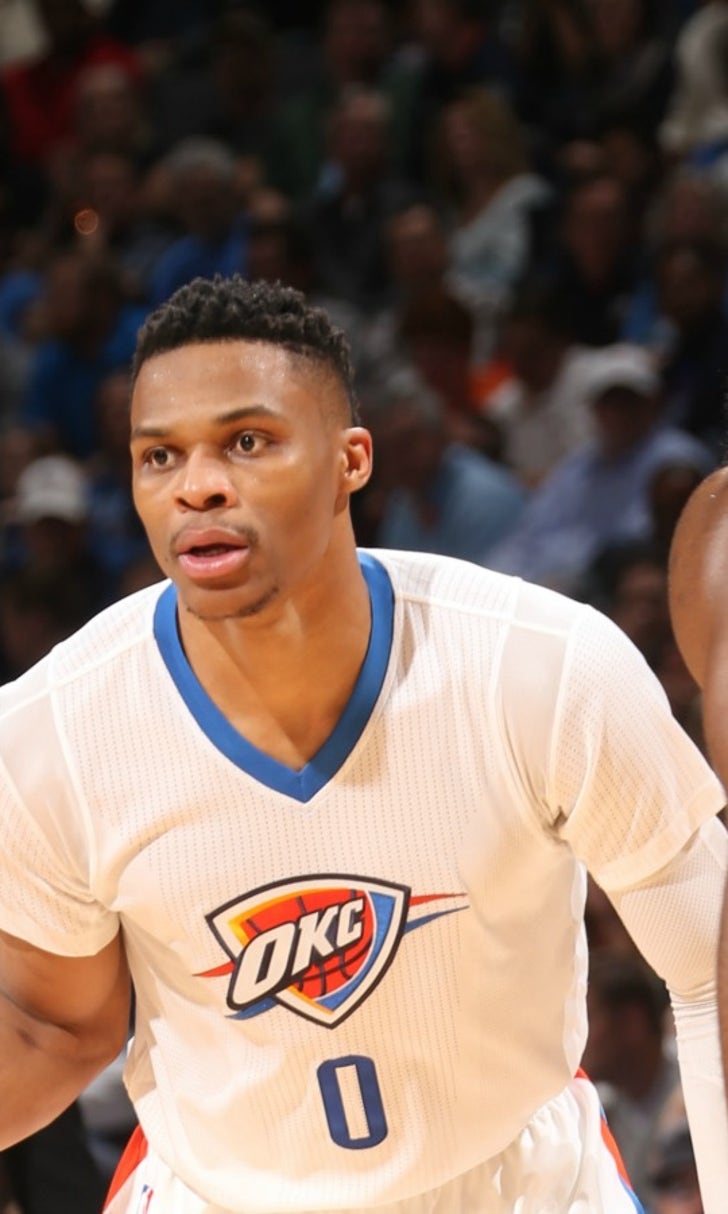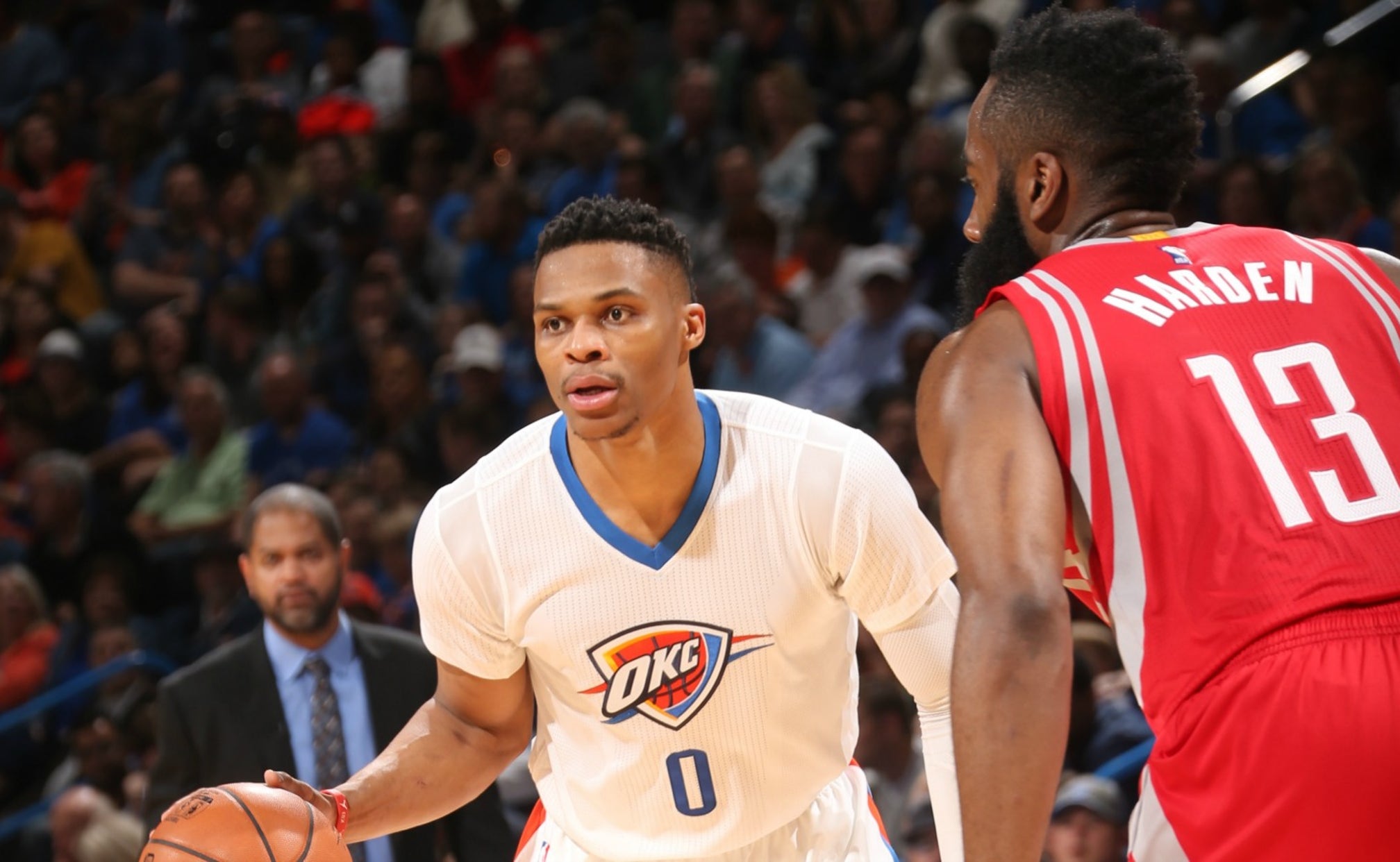 James Harden inexplicably moves out of Russell Westbrook's way on a fast break
BY Jovan Buha • March 23, 2016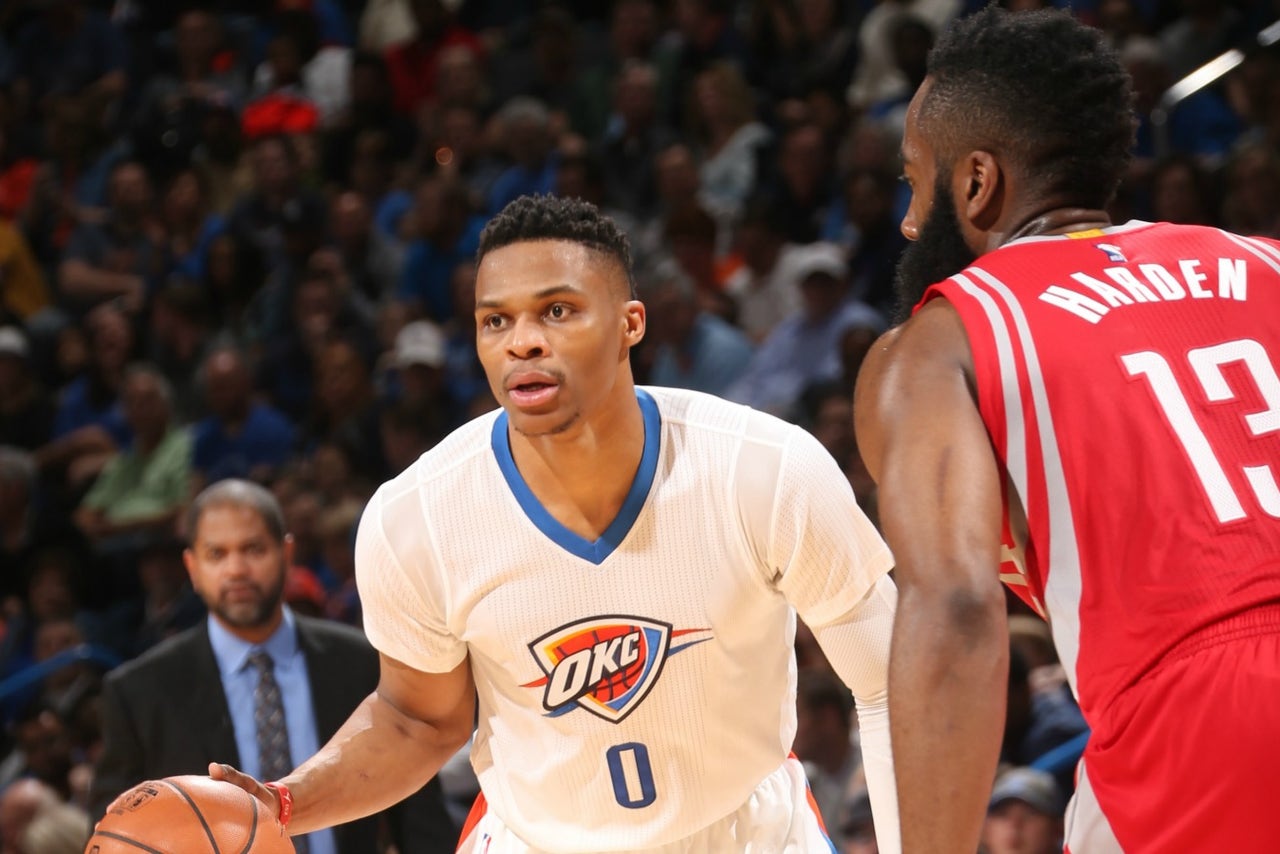 Example No. 1,309 of James Harden playing embarrassingly poor defense on this Russell Westbrook fast-break dunk:
What exactly is Harden doing here? Sure, the odds of stopping a four-on-one fast break aren't great. But at least try. Do something. Contest Westbrook. Make him give the ball up.
Harden had five fouls at the time, so it's understandable if he didn't want to take his sixth and foul out. But don't give up and move out of his way. That's just bad defense.
Another example from earlier in the same game (Harden had three fouls at this point):
After turning the ball over, Harden runs the opposite way of his teammates, who are all retreating to get back and protect the rim. Instead, Harden decides to give up on the play -- despite it being his fault -- and jog toward the rim.
A good defense is reliant on all five guys -- if there's one weak link, smart offenses will exploit it at all costs. It isn't fair to pin all of the Houston Rockets' problems on Harden's defense, but it's no surprise this team might miss the playoffs given such effort.
Jovan Buha covers the NBA for FOX Sports. Follow him on Twitter: @jovanbuha.
---
---