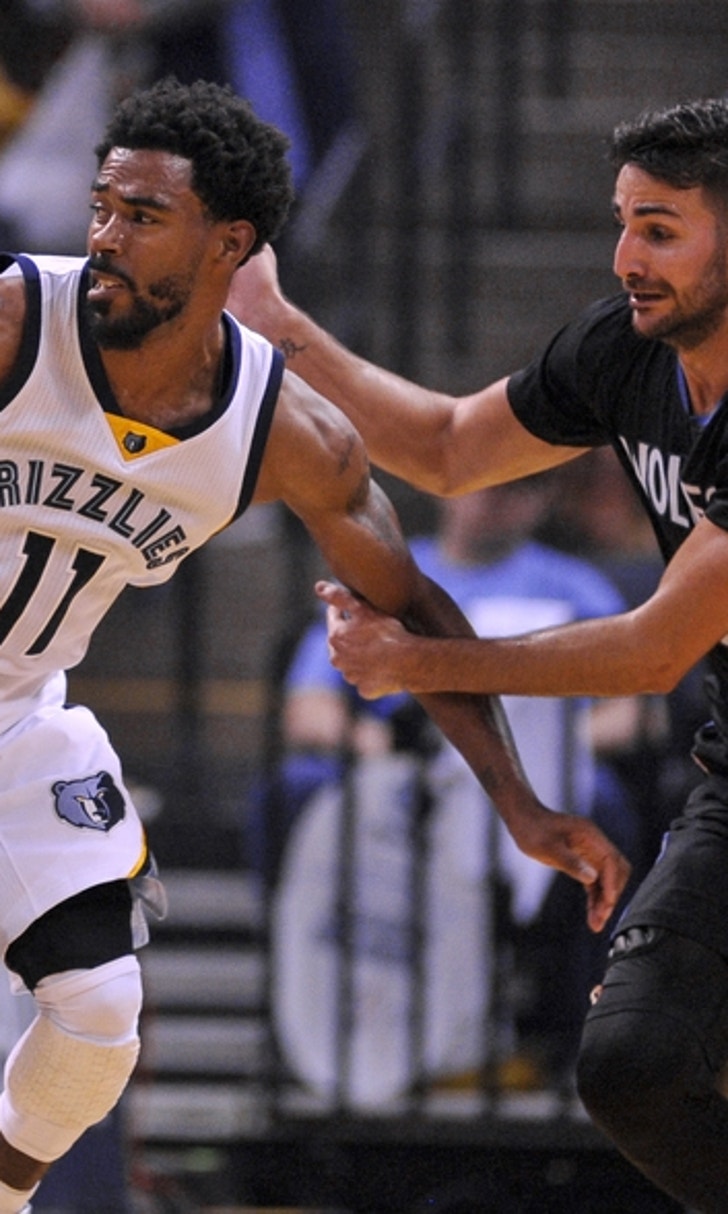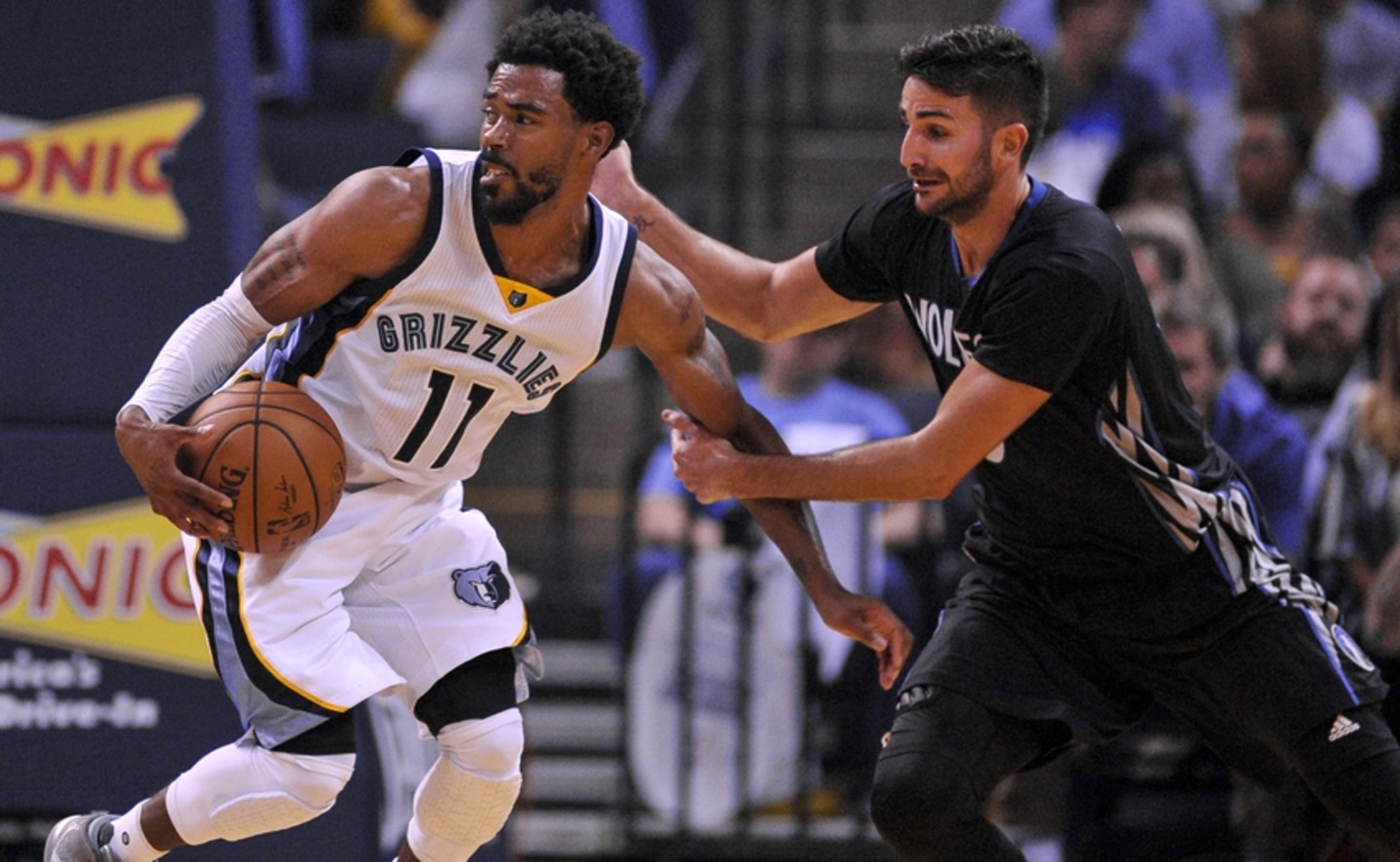 Is a Ricky Rubio trade possible for the Memphis Grizzlies?
BY Fansided and Ryan Schmitz/FanSided via Beale Street Bears • June 30, 2017
With Ricky Rubio reportedly on the trade block, do the Memphis Grizzlies have the resources to acquire him? Does he fit with the team?
Minnesota Timberwolves have put starting point guard Ricky Rubio on the trade block. Some reports have also paired him with Shabazz Muhammad. Minnesota has been asking for a guard that can hold down the point guard position until rookie Kris Dunn is ready to grab the keys and run the offense. Hopefully sooner than later.
Do the Grizzlies have enough for a trade?
The Grizzlies don't have much to offer the Timberwolves.
The only point guards on the roster are Mike Conley, Wade Baldwin and Andrew Harrison. Conley isn't going anywhere, and Baldwin is more raw than Dunn. Harrison could be a stopgap guard, but he isn't much better than Dunn (if at all).
What other tradable assets do the Grizzlies have? Not much. Memphis is missing both their 2017 and 2019 first-round picks. The Wolves may have interest in a young player like Deyonta Davis, Jarell Martin, JaMychal Green, Troy Williams or James Ennis.
Thrown in with a young gun, any potential offer would ultimately include Tony Allen or Zach Randolph, veteran players who could help their young core.
Is Rubio a good fit in Memphis?
Well, he'd definitely solve the backup point guard struggles. That's for sure.
He's a talented player, so entertaining the idea makes sense. Having Rubio on the roster behind Conley seals the point guard position. Neither of them are going to average double-digit assists, but the two would create quite the passing combo. Both players are solid defenders as well.
This would allow Coach Fizdale to mix and match with the guards. He could always play Conley on the lesser offensive guard and have Rubio guard the bigger, better one.
If they can keep Tony Allen, a TA-Rubio backcourt would wreak defensive havoc.
Memphis may not be the BEST fit for Ricky Rubio, but in terms of franchise needs, they would definitely be able to use him and his talents. More thank likely, the Grizzlies don't have the assets to make a deal. But a guy can dream, right?
More from Beale Street Bears
This article originally appeared on
---
---