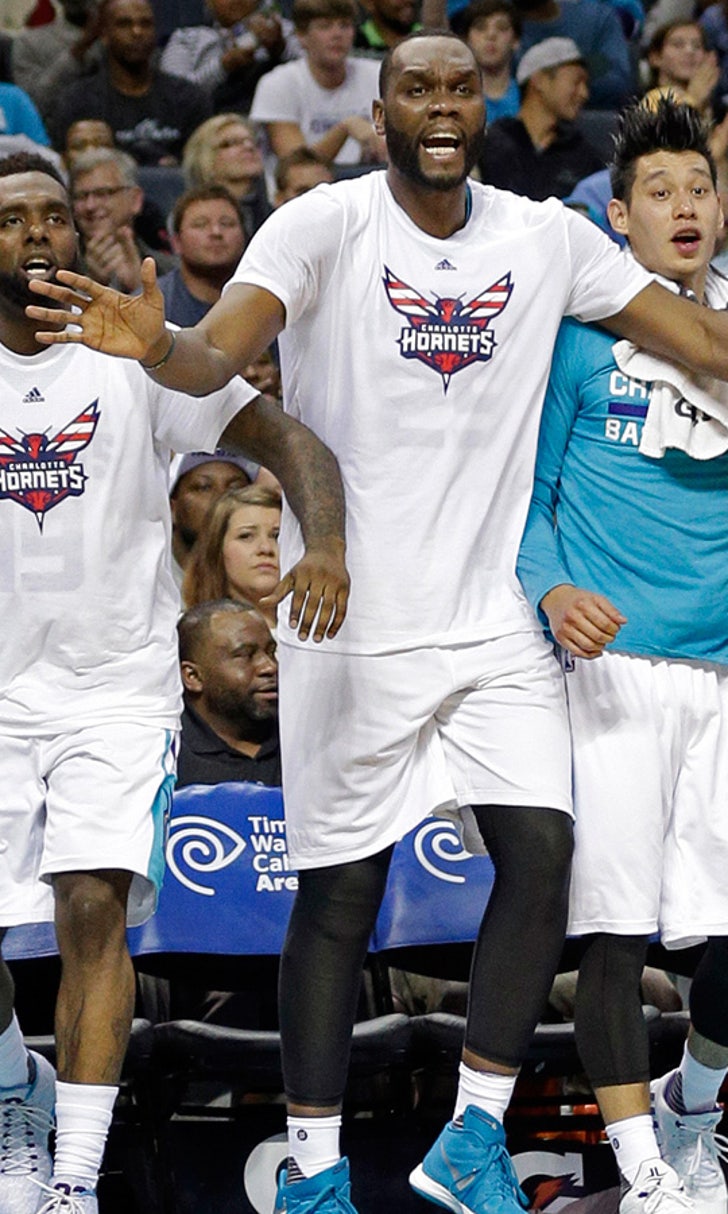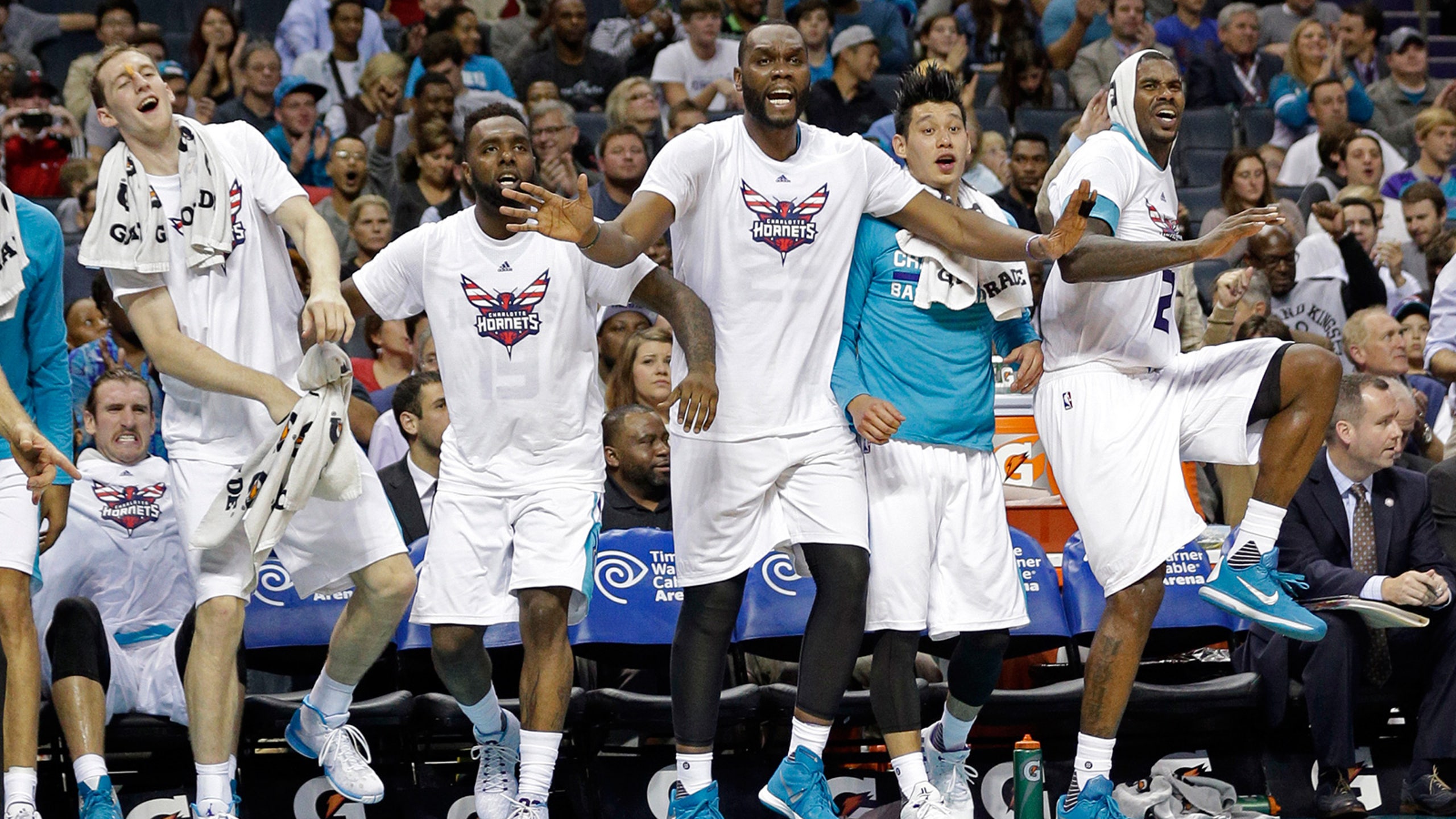 Injuries have crippled the Charlotte Hornets
BY foxsports • January 8, 2016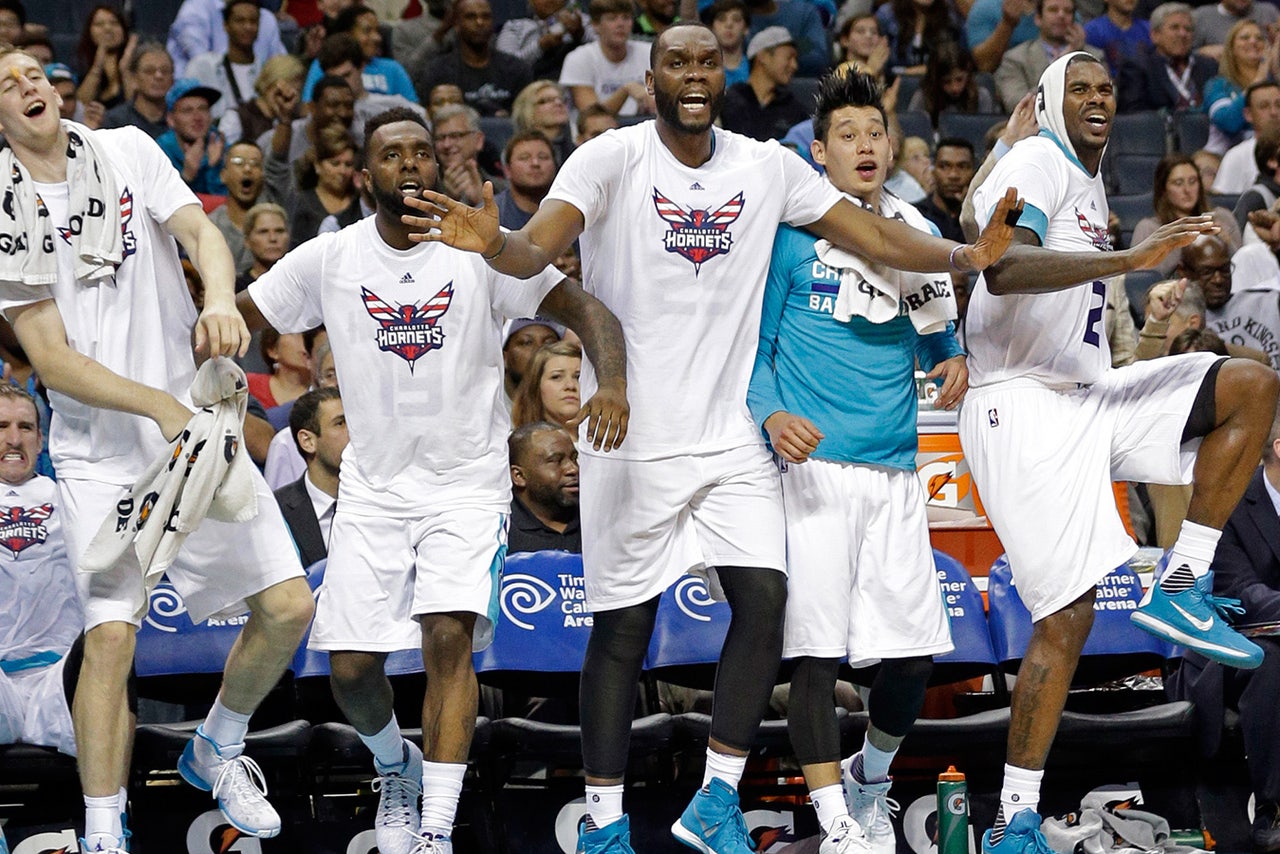 The Charlotte Hornets can't buy a win right now. They're 2-8 over their last 10 games and if the season ended today they wouldn't make the playoffs.
It's easy to blame their difficult schedule for the struggle—the Hornets have lost to the Warriors, Thunder and Raptors in three of their last four games—but it's even easier to blame poor health. 
Here's a closer look at what's going on in Charlotte from SB Nation's At the Hive:
Current Hornets who are — or have been — injured at some point during the past ten games: Nicolas Batum, Al Jefferson, Jeremy Lin, Jeremy Lamb, and Spencer Hawes. The Hornets have obviously been much-improved to start the season, but they still don't have the kind of talent or depth to overcome that many injuries to key guys, especially while seven of their last 10 have come against opponents with winning records. Also, this recent stretch of poor shooting is EXACTLY what defensive coaches like Cliff get all red in the face about in regards to defensive effort and reliability. Skill (offense) in terms of the night-to-night is unreliable, while effort (defense) is not. And with the Hornets starting the season shooting so uncharacteristically well, it seems reasonable to believe that this recent regression has caught everyone flat-footed — literally — stuck playing the kind of defense that you tend to when hitting 45 percent from three every night.
The list of guys who've been injured recently is long and tough to swallow for a team that isn't exactly the most talented in the league. Their bench is strong, but only, um, against opposing bench units. 
When reserves are stretched into the starting lineup, and third-stringers are forced to play against the other team's backups, it's a problem. That combined with poor outside shooting (the Hornets are now 17th in three-point percentage) is a dilemma Charlotte needs to fix as soon as it can.
---
---