How Michael Jordan is quietly taking over the NBA once again
February 15, 2017

Almost seven years to the day after he became owner of the Charlotte Hornets, Michael Jordan is flexing his muscle — and putting his stamp on the NBA once again.

The latest example comes courtesy of the New York Knicks, oddly enough. When James Dolan and Charles Oakley publicly butted heads last week, commissioner Adam Silver looped in Jordan to help smooth things over.




Yes, Jordan and Oakley are longtime friends, which certainly was a factor in His Airness' involvement, but this was bigger than camaraderie. Jordan has the respect and attention of everyone even tangentially related to the NBA every time he steps into a room. He knows that as much as we do, and he's becoming more comfortable wielding that cudgel with every passing day.

If you're James Dolan and Michael Jordan tells you to knock it off, you knock it off. You don't argue with the man who has a more legitimate claim to owning the Garden than your own.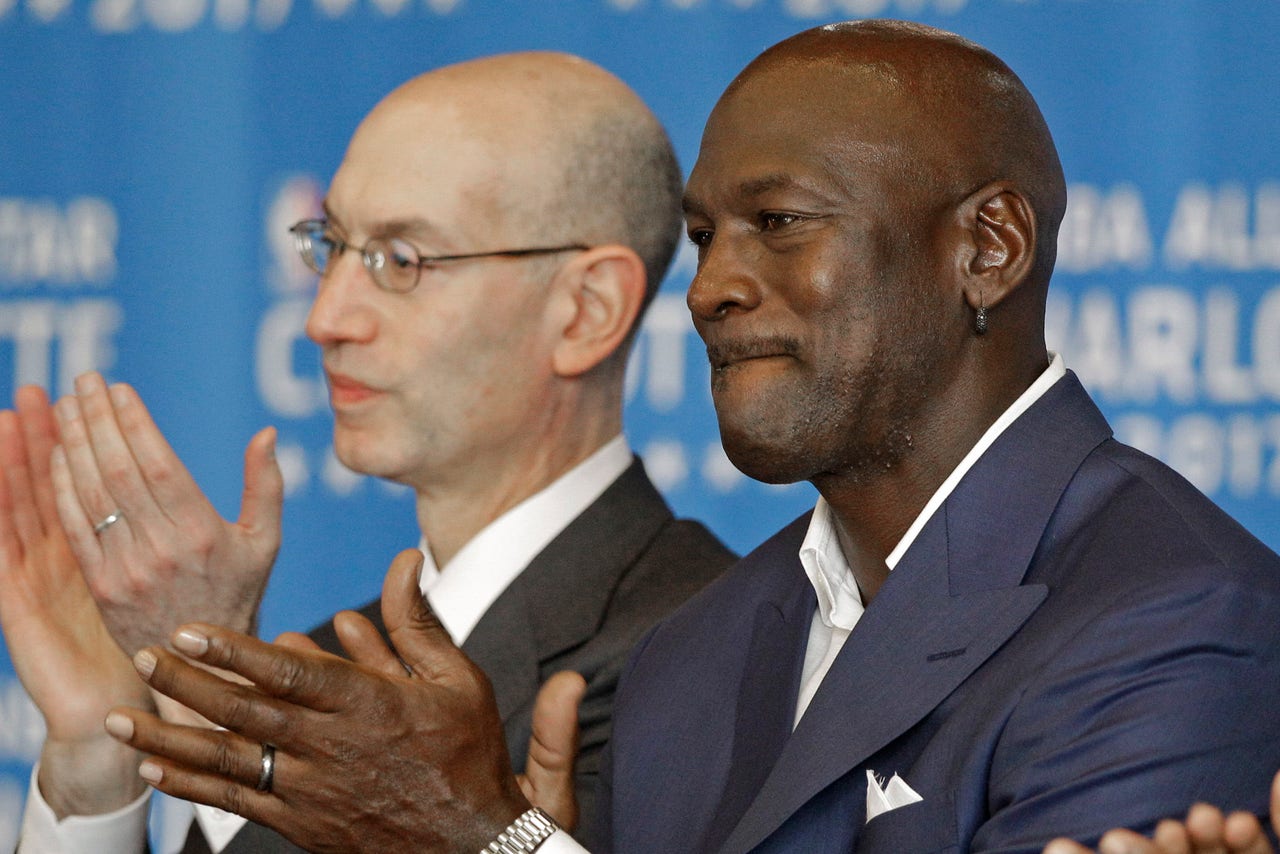 The same is true if you're the NBA owners and the players' union. Both sides credited Jordan for facilitating smooth negotiations on the new CBA this past year, which culminated in a new agreement last month without even the threat of a work stoppage. As Cleveland's James Jones put it (via NBA.com):

"The imagery of negotiations between players and owners," Jones said, "is where you envision players on one side, owners on the other, both jockeying for position, both not wanting to flinch, both wanting to put their strongest face forward. Tone and rhetoric is a huge part of that. Mike is able to defuse that. He understands the passion that players have. He understands that language and he's able to digest it and relay it to the owners. And he's also able to relay the owners' sentiments and viewpoints.
"That makes a very trying and taxing situation a lot more manageable and bearable."
---
---