National Basketball Association
National Basketball Association
Hawks-Celtics Preview
Updated
Mar. 4, 2020 1:11 p.m. ET

If the Atlanta Hawks can exorcise their postseason demons in Boston, they'll eliminate a longtime playoff nemesis for the first time in 58 years and get a rematch from last season's conference finals in the next round.
They may be catching a little break with the Celtics' Isaiah Thomas a bit banged-up, but the All-Star point guard insists he's not going to let his injury bother him.
The Celtics look to force a Game 7 and continue their postseason home dominance over the Hawks on Thursday night.
The home team has won the first five games in this series and Atlanta kept that trend going with a sudden U-turn in Game 5 on Tuesday. The Hawks scored 19 points in the first 17:59 but scorched the Celtics for 70 in the next 18 minutes en route to a 110-83 victory.
With another win, Atlanta will get a chance to face the team that swept it out of last year's Eastern Conference finals, the Cleveland Cavaliers.
"We just have to have this same type of mentality, same type of effort and take it on the road," coach Mike Budenholzer said. "Can we play with the same poise and the same effort? The crowd was great here tonight. I think the guys have a comfort level, and we just need to take that on the road. ... In the playoffs, it's important to put a crowd away and play well."
Behind 45 points from Paul Millsap, Budenholzer's team nearly earned an ultra-rare playoff victory in Boston in Sunday's Game 4, but was outscored 12-3 in overtime in a 104-95 defeat. If they can turn the tables this time, the Hawks would top Boston in a playoff series for the first time since winning their lone NBA title in 1958 as the St. Louis Hawks.
The franchise has lost nine straight playoff series with the Celtics since then. Atlanta has also dropped 10 consecutive postseason games in Boston since a 112-104 victory in Game 5 of the 1988 East semifinals, one of only two wins in its last 29 playoff contests there.
Boston is trying to avoid a third consecutive first-round exit, something that hasn't happened for the storied franchise since its first three playoff series from 1948-52.
"I don't think there's any need to light into anybody or give a big Knute Rockne speech in Game 5 and 6 in the Eastern Conference playoffs," coach Brad Stevens said. "I just think you get ready for the next one, you prepare really well and you hope you come out the way we came out, which is focused and ready. We just didn't sustain it."
Having Thomas play through his injury is also key.
Thomas re-aggravated a sprained left ankle in Tuesday's fourth quarter, but insists he'll play "no matter what." However, it's unclear how healthy he'll be especially after disclosing that he also tweaked his ankle in Game 4.
Boston's Avery Bradley is also expected to sit out a fifth consecutive game.
Thomas scored 28 points in Game 4, but was held to seven on 3-of-12 shooting Tuesday as the Hawks focused on stopping him by putting two or three defenders in his way.
Evan Turner was the only Celtic to score more than 10 with 15. Jonas Jerebko was limited to six after scoring a combined 27 in his first two starts in the series.
"Their game plan was to let the other guys beat us. It should be a sign of disrespect to my teammates for them to put two on the ball every time I have it," said Thomas, who totaled 70 points on 48.9 percent shooting in the first two home games in this series. "Other guys have to step up and make plays. That's what it comes down to."
---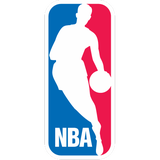 Get more from National Basketball Association
Follow your favorites to get information about games, news and more
---