National Basketball Association
National Basketball Association
Grizzlies-Cavaliers Preview
Updated
Mar. 5, 2020 2:00 a.m. ET

LeBron James pointed to the Cleveland Cavaliers' defensive turnaround as the reason for their comeback win over the weekend.
It was the type of stingy play that has the Cavaliers back on track during a four-game homestand, which they close Monday night against the Memphis Grizzlies.
Cleveland (44-17) seemed like it might lose for the fourth time in seven games Saturday when it faced an 18-point deficit in the first quarter against Boston, which shot 60 percent for a 35-22 lead after 12 minutes.
However, the Cavaliers regrouped and held the Celtics to 68 points on 41.8 percent shooting in the final three periods on the way to a 120-103 win.
"I like the fact that we took the challenge, took the hit, the biggest hit that they could give us, and responded the best way we know how, by defending and sharing the ball," James said.
When meeting that criteria, Cleveland is solid this season. The Cavs are 21-3 when holding opponents to 96 points or fewer and 29-3 when finishing with at least 22 assists - both of which they did in the first two games of their homestand.
Cleveland has rebounded from three losses in four games by winning all three at Quicken Loans Arena to improve to 27-5 there.
After a 100-96 win over Indiana last Monday, Cleveland held Washington to 39.5 percent shooting in Friday's 108-83 victory - its sixth in the last nine games holding opponents to fewer than 100 points.
The Cavaliers' defensive prowess carries over to its recent history in this series. Memphis (37-25) has averaged just 85.3 points in three straight losses - Mike Conley has been held to 9.7 per game - and 93.2 in 15 games dating to February 2008.
Its latest offensive struggles came in a 106-76 home loss on Oct. 28. James scored only 12 points, but eight Cleveland players finished with at least nine. Nobody on Memphis scored more than a dozen as the Grizzlies shot 35.4 percent.
The Cavaliers have won nine of the last 10 games in this series in Cleveland.
Memphis has won seven of its last 10 games, but its last two losses came to lowly Phoenix. The latest was Sunday's 109-100 home defeat as the Grizzlies shot just 40 percent.
The Suns are the only team to score more than 100 points in the Grizzlies' last six games, doing it twice.
''I didn't have a good game making shots, and we've got to get better,'' Zach Randolph said. ''We've been playing good, but (it) was just one of those nights.''
Randolph had picked up the slack inside since Marc Gasol's season ended, averaging 18.2 points as the Grizzlies went 7-2 in their first nine games without him.
However, Randolph made only 3 of 10 shots for six points Sunday, his lowest-scoring output in 33 games since Dec. 19.
Memphis continues to battle through health issues as starting center Chris Andersen did not return Sunday after injuring his left shoulder in the second quarter. The Grizzlies have played eight games without Tony Allen and four without Brandan Wright due to knee injuries.
Coach Dave Joerger said Allen could return Monday, while there is no timetable for Wright. It is unclear how serious Andersen's injury is.
---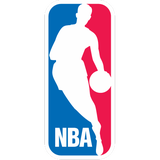 Get more from National Basketball Association
Follow your favorites to get information about games, news and more
---