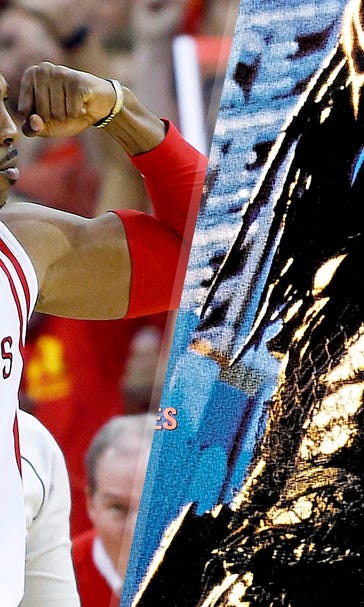 Get to the Choppa! Rockets' Howard shows up to Comic-Con as 'Predator'
July 11, 2015

The man who calls himself Superman did his best Predator impersonation.
Houston Rockets center Dwight Howard showed up to Comic-Con in San Diego dressed up as the Arnold Schwarzenegger-hunting behemoth, taking in the sights and sounds of the comic-book festival.
And Howard even got to rub elbows with "The Baddest Man on the Planet."
Best yet? The 8-time NBA All-Star says he made his own costume and that it took a week to create -- bonus points! It even had a cooling fan inside his helmet.
"I love to dress up and have a good time," Howard said on a YouTube video posted by Marvel Entertainment. "This was the one that I felt was gonna get, like, the most pop."
---
---