National Basketball Association
National Basketball Association
Fisher's mother stays busy during playoff frenzy
Published
Jun. 13, 2010 8:51 p.m. ET

Amid a purple-and-gold party at her charming, spacious home, Derek Fisher's mother surrounds herself with distractions. She'll stop to sweep the kitchen floor, talk with friends for a bit - and occasionally, she'll just vanish from sight entirely.
Anything to take her eyes off that television screen, where Annette Fisher's son is playing for another NBA championship.
``I'll turn the sound down. If I get too nervous, I'll turn it to another station. NBATV has that stats station where you can just look at the stats, and I'll watch the stats change to know what's going on in the game,'' she said. ``It just wears me out. It wears me out. It's fun.''
This is Derek Fisher's seventh appearance in the finals, and he's won four titles - but the Los Angeles point guard's mother is still an endearing bundle of nerves. When there's no game on, however, Annette Fisher has plenty to keep her busy. Whether she's working on a project for her church or supporting the mothers of other NBA players, she's earned about as much acclaim in Little Rock as her famous son, who was drafted by the Lakers in 1996.
``She's Miss Mother Basketball of Little Rock,'' said Charles Ripley, the former basketball coach at Fisher's high school. ``Even back when we had Derek at (Little Rock) Parkview, she didn't just support Derek. She supported all the players.''
On Thursday night, about a dozen people were at her place, a mix of relatives and family friends watching Fisher and the Lakers take on the Boston Celtics in Game 4 of the NBA finals. Some of the youngsters wore shirts commemorating Fisher's famous buzzer-beater against the San Antonio Spurs in the 2004 playoffs.
In Game 3 of these finals, Fisher produced another big postseason moment, making a series of big plays down the stretch to help the Lakers hold off Boston. Annette was at a friend's house that night - then had to check out the game on tape delay later because she'd spent so much time pacing around during the live broadcast.
``I was like a cat on a hot tin roof. I was just walking. ... when they'd take a timeout, I'd come and sit down,'' she said. ``It's 14 years, and it's still exciting.''
Although she's not always transfixed by the TV, there's no doubt Fisher has a sharp eye for the game. She's quick to anticipate how plays will develop, and it's obvious how long she's been involved with the sport.
After playing high school basketball in Little Rock, Derek was a collegiate standout at Arkansas-Little Rock, and Annette has remained supportive of both programs.
She's also involved with the Mothers of Professional Basketball Players, a group that hosts a discussion around the time of the draft aimed at helping incoming players and their families adjust to life in the NBA.
``We sit on a panel and just really talk about real-life things,'' Annette said. ``In those few minutes, you try to share some of the good, the bad and the ugly.''
This is Derek's second stint with the Lakers. After winning three championships in Los Angeles from 2000-2002, he signed with Golden State in 2004 and was traded to Utah a few years later. He came back to Los Angeles after his daughter, Tatum, developed eye cancer, and he asked to be released so he could move to a major city where she could be treated. Annette Fisher says Tatum is doing ``wonderful'' these days.
In the room where everyone gathered to watch Game 4, there are pictures of Derek, including one of him with the Lakers and one of him with UALR. With all his ties to the Little Rock area, it's easy to envision Fisher coming home at some point after his playing career is over, although Annette says her son might have some other pursuits in mind before then, such as coaching or broadcasting.
For now, though, Derek is eyeing a return next season. Fisher will be an unrestricted free agent this summer, but he said recently he does not plan to retire and would like to finish his career with the Lakers.
And it seems every postseason he becomes more admired out in Los Angeles, especially come playoff time.
``He truly loves what he's doing, and he's truly serious about it. But you know what? I've always known he was going to be a good citizen, a good professional,'' Annette Fisher said. ``In school, you didn't have to make him do his homework. ... He's always been very conscientious.''
---
---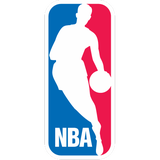 Get more from National Basketball Association
Follow your favorites to get information about games, news and more
---