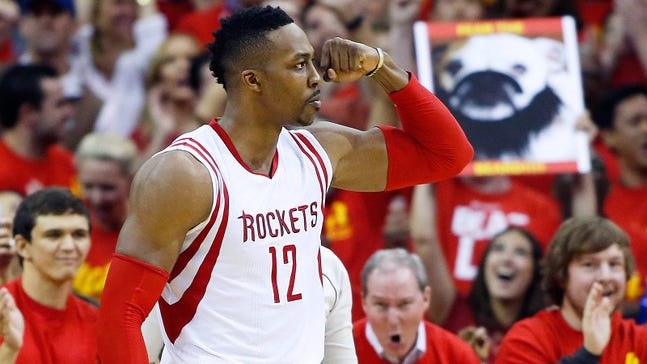 Dwight says winning Rockets a title would show up All-Star snub
Published
Feb. 1, 2016 2:44 p.m. ET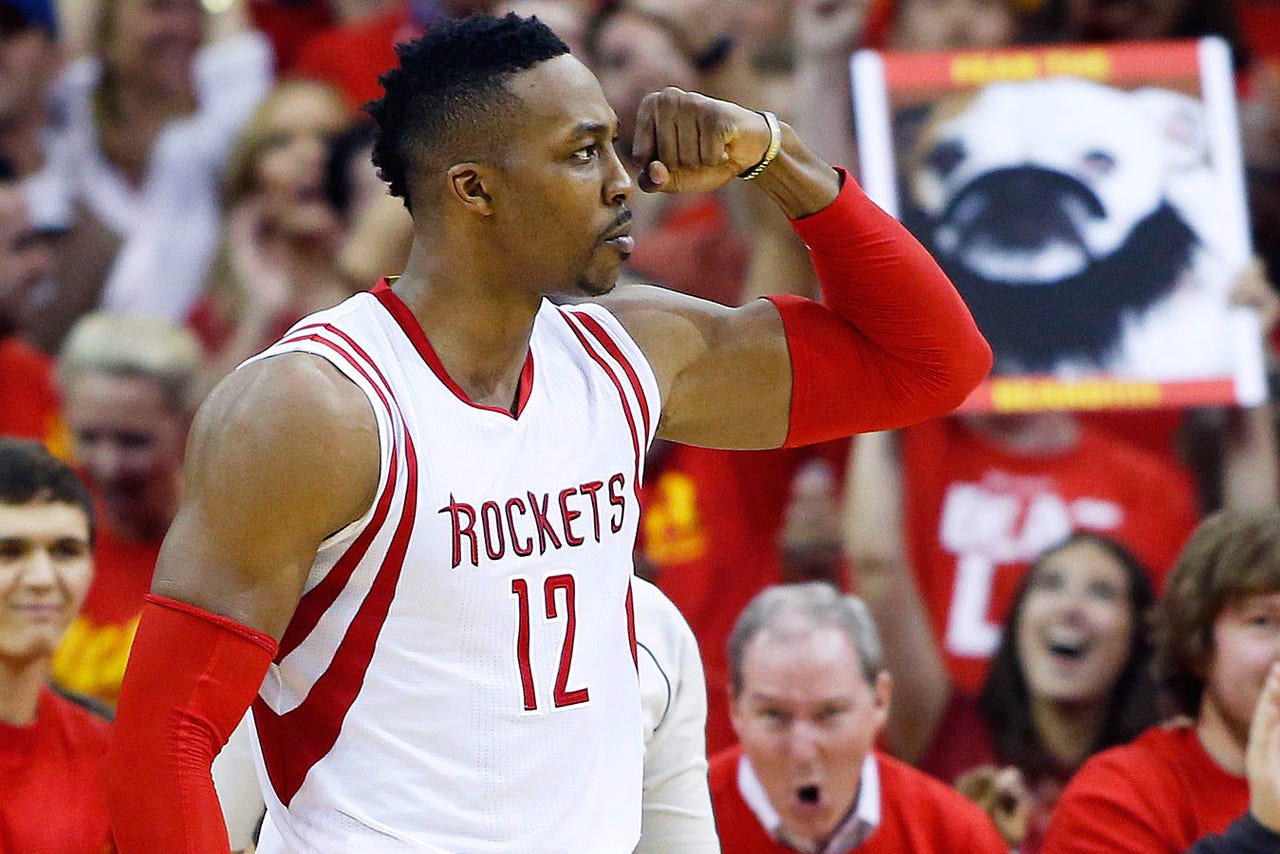 Dwight Howard can't escape frustration. Since his tangled mess in Orlando to his Kobe feud to a variety of injuries to a now a .500 Houston Rockets team he joined three years ago to win a championship, frustration follows Howard like a low-hanging cloud.
His frustration boiled over in the last two games with consecutive ejections stemming from what Howard believes are too many defenders taking physical liberties with him and the referees doing nothing about it. 
Houston coach J.B. Bickerstaff ripped the officials after Saturday's game, and Howard delved into his frustration regarding the two ejections, via the Houston Chronicle:
Adding to his overall frustration is that Howard was playing the best basketball of the season with 10 consecutive double-doubles (he averaged 20.6 points and 14.7 rebounds during the stretch), including a massive 36-point, 26-rebound game against the Los Angeles Clippers on Jan. 18 that turned back the clocks.
The very next game, Howard limped off the floor with a sprained ankle against the Detroit Pistons. He missed the next three games, increasing his total of missed games this season to 10.
Since his return, the Rockets are 0-3 and Howard is 2-for-3 on ejections with four technical fouls -- at least for now as the Rockets hope to get those rescinded. He didn't reach double-digit rebounds in any of the three games and failed to score in double-digits in one of them, although he did have 20 points before being ejected in Saturday's loss to Washington.
Nothing comes easy anymore for the player who used to go by the name Superman without much argument outside of Shaquille O'Neal. Despite averaging 14.4 points and 11.8 rebounds, Howard received fewer than 220,000 All-Star votes in fan balloting. Not long ago, Howard used to garner more than 3 million.
Winning the title would certainly take away any doubt. In fact, if Howard lifted the Rockets to the NBA championship this season after starting 25-25, and needing to navigate some combination of Oklahoma City, San Antonio and Golden State in the West, and likely LeBron James and the Cleveland Cavaliers in the NBA Finals, it would probably go down as one of the greatest playoff runs in NBA history.
It's just not all that feasible to think that Howard can suddenly stay in tip-top health and shoulder the Rockets all the way to the promised land. Some might put better odds on Howard getting traded prior to the deadline later this month.
It's been a remarkable downward spiral for Howard since he and the Orlando Magic advanced to the 2009 NBA Finals. No one could have predicted such a precipitous fall from grace.
And it's not crazy to wonder if Howard will ever return to the status he once held as one of the game's very best players.
---
---