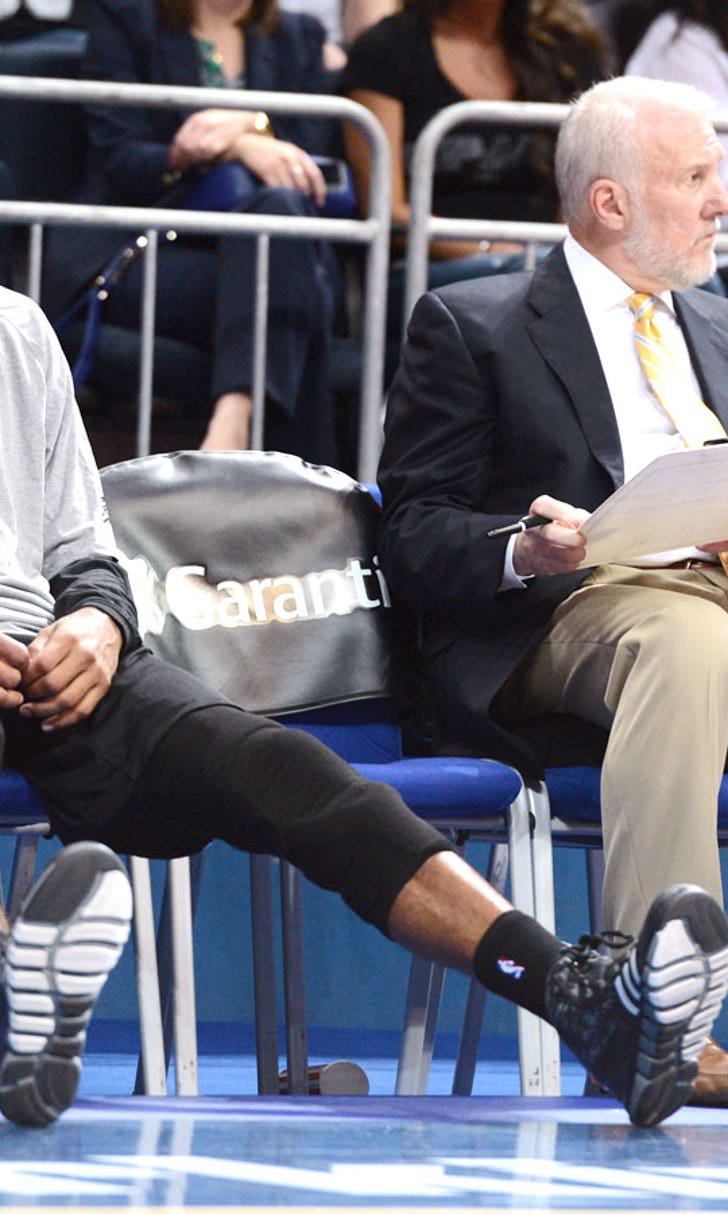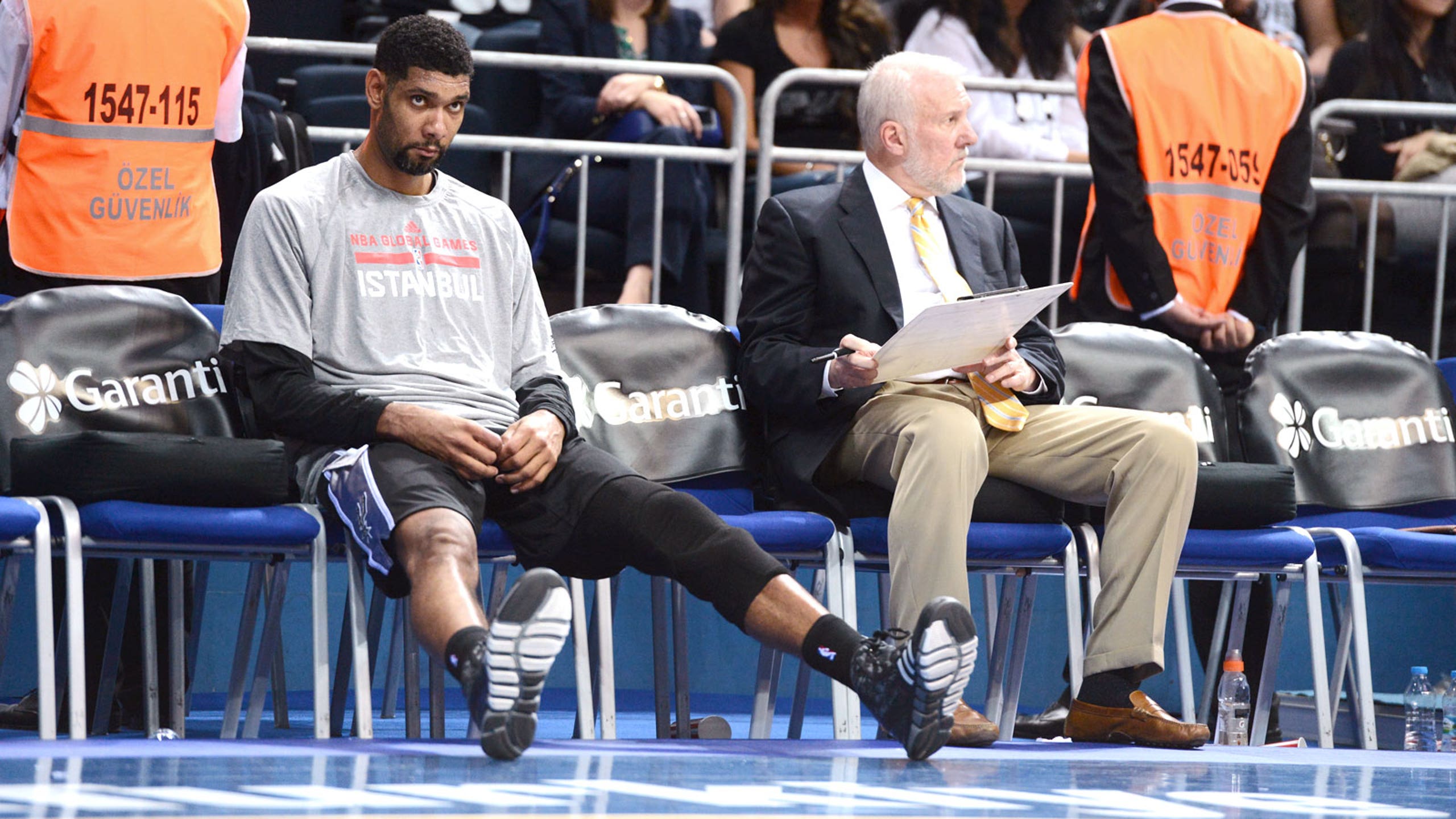 Duncan's injury is mystery to San Antonio: 'When he's ready, he's ready'
BY foxsports • January 28, 2016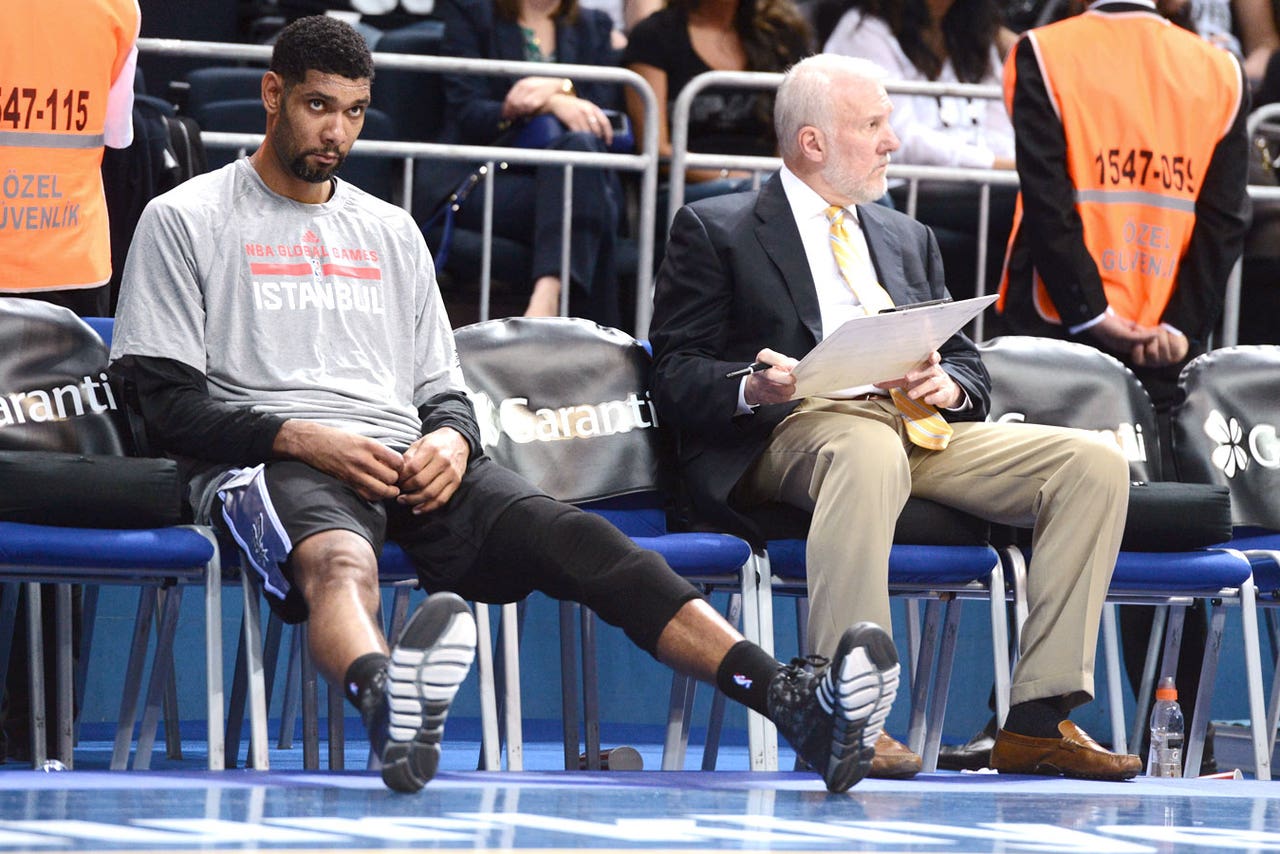 San Antonio Spurs center Tim Duncan has missed the team's past two games with a mysterious knee injury. When will he be back in action? Not even his longtime head coach Gregg Popovich knows.
Here's what Pop told reporters before Wednesday night's blowout win against the Houston Rockets, via San Antonio Express-News:
"They're rehabbing him and doing what they do," Popovich said. "Unlike you, I'm not the doc, they just tell me when he's ready to go."..."I don't do timetables," Popovich said. "They never work. When he's ready, he's ready."
Duncan has played in only one game over the last 10 days, but showed up at the team's film session during the day, and got a little workout in afterwards. He scored five points on Friday night against the Los Angeles Lakers, and hasn't taken the court since: 
But the Spurs shouldn't be too worried, yet. They absolutely crushed the Rockets with Duncan on the sideline, coaching up his teammates like only the wisest 39-year-old in existence can:
Duncan is averaging 25.9 minutes and 8.9 points per game. Both are the lowest of his career. His PER is also a career-worst. It's only January, though. And games in January don't mean as much as games in May to a veteran, championship-contending team like the Spurs. 
Their next game is Saturday night against the Cleveland Cavaliers. If Duncan misses that one, then it might be time to worry. But not too much.
---
---