National Basketball Association
National Basketball Association
Draymond Green could face suspension as NBA reviews low blow on LeBron
Published
Jun. 11, 2016 6:40 a.m. ET

LeBron James said his Game 4 dust-up with Draymond Green was a reaction to something the Golden State Warriors forward said that was "a little bit overboard."
The NBA might be more interested in Green doing something below the belt.
Replays show Green hitting James in the groin as the Cleveland Cavaliers star tried to step over him during a play in the closing minutes of Game 4, a 108-97 win for the Warriors. The two continued to jostle each other throughout the play and had to be separated.
Afterward, James said the NBA could look at the play and potentially decide that Green deserved a flagrant foul on the play. ESPN reported Saturday that they are doing exactly that, with no timetable for an announcement.
"I don't know what should happen. It's not my call. That's the league office. They'll take a look at it," James said, noting that the Cavs players had rewatched the play in the locker room.
Asked later if he expected anything significant would happen, James simply said, "No."
Green's got reason to sweat the decision — he has three flagrant fouls in the playoffs already. He was fined $25,000 in the Western Conference Finals after the NBA reviewed a play in which he kicked Oklahoma City Thunder big man Steven Adams in the groin. He had said after that game that he expected the NBA to actually rescind the flagrant foul, but the league upgraded it to a Flagrant-2.
If the league decides to retroactively assess him a Flagrant-1, he'll be suspended for Game 5 in Oakland. If the league declares it a Flagrant-2, he'd have to miss a potential Game 6 as well.
Green saw the skirmish — and any trash talk between the two — as just part of the game, discussing it during a radio interview.
"We got tangled up; it is what it is," Green said in an interview with ESPN Radio. "I've got mad respect for LeBron and what he's done. He's a competitor; I'm a competitor. It's Game 4 of the Finals. I don't think anyone expects anything less. And if they do, they're expecting the wrong thing."
We'll wait to see what the league decides, but given Cleveland's dire situation — down 3-1 and headed to Oakland — it might not matter.
The Associated Press contributed to this report.
---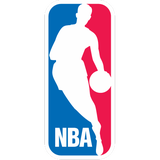 Get more from National Basketball Association
Follow your favorites to get information about games, news and more
---