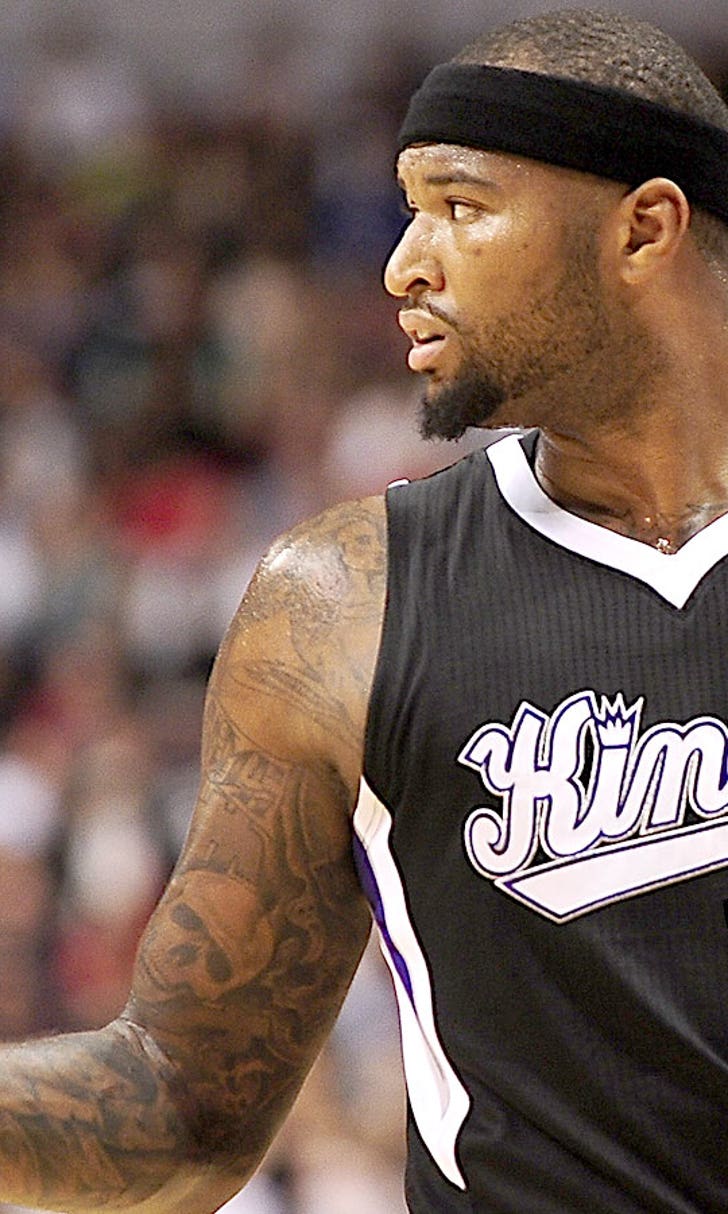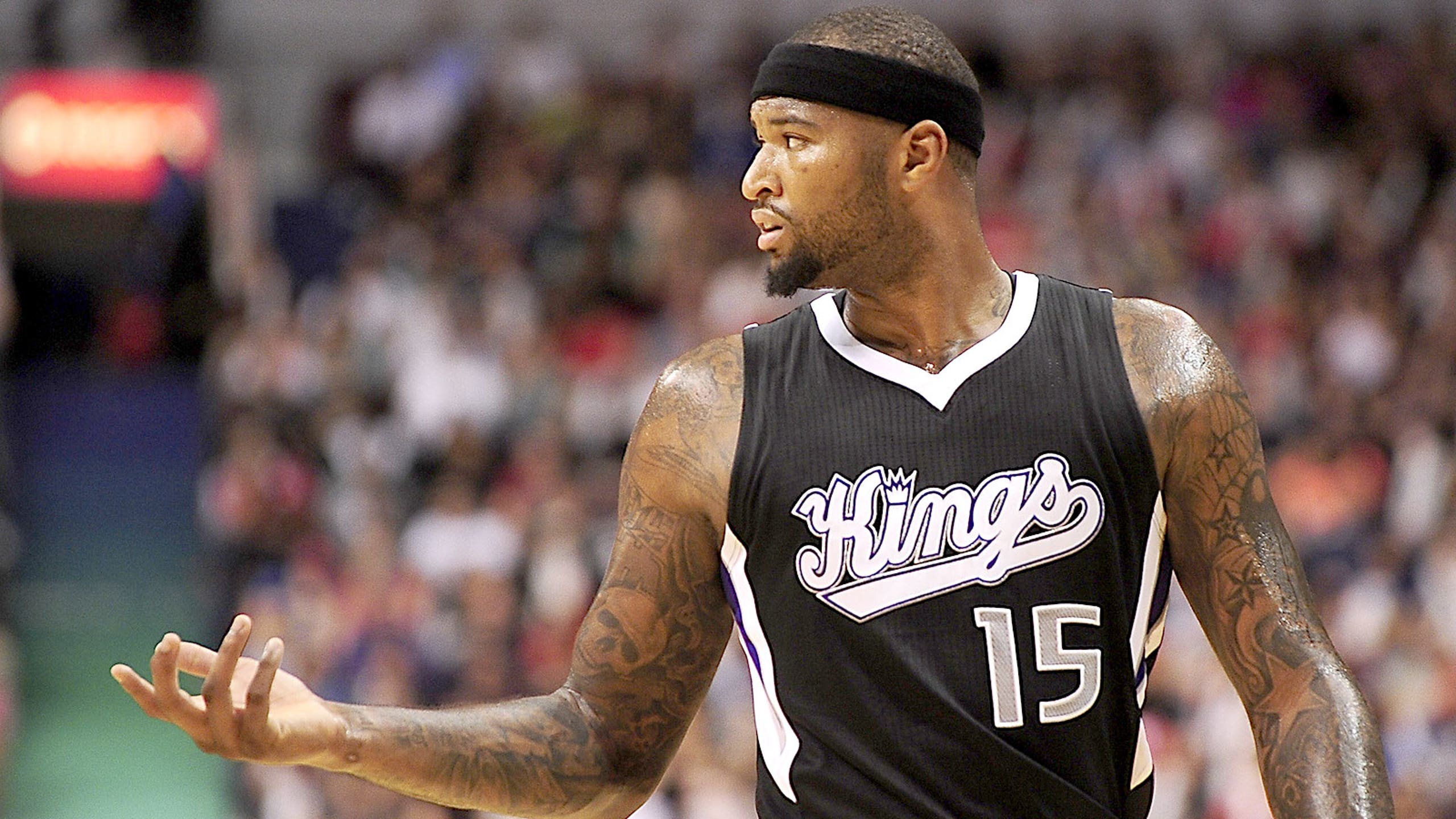 DeMarcus Cousins: 'My mind is in a good place'
BY foxsports • June 19, 2015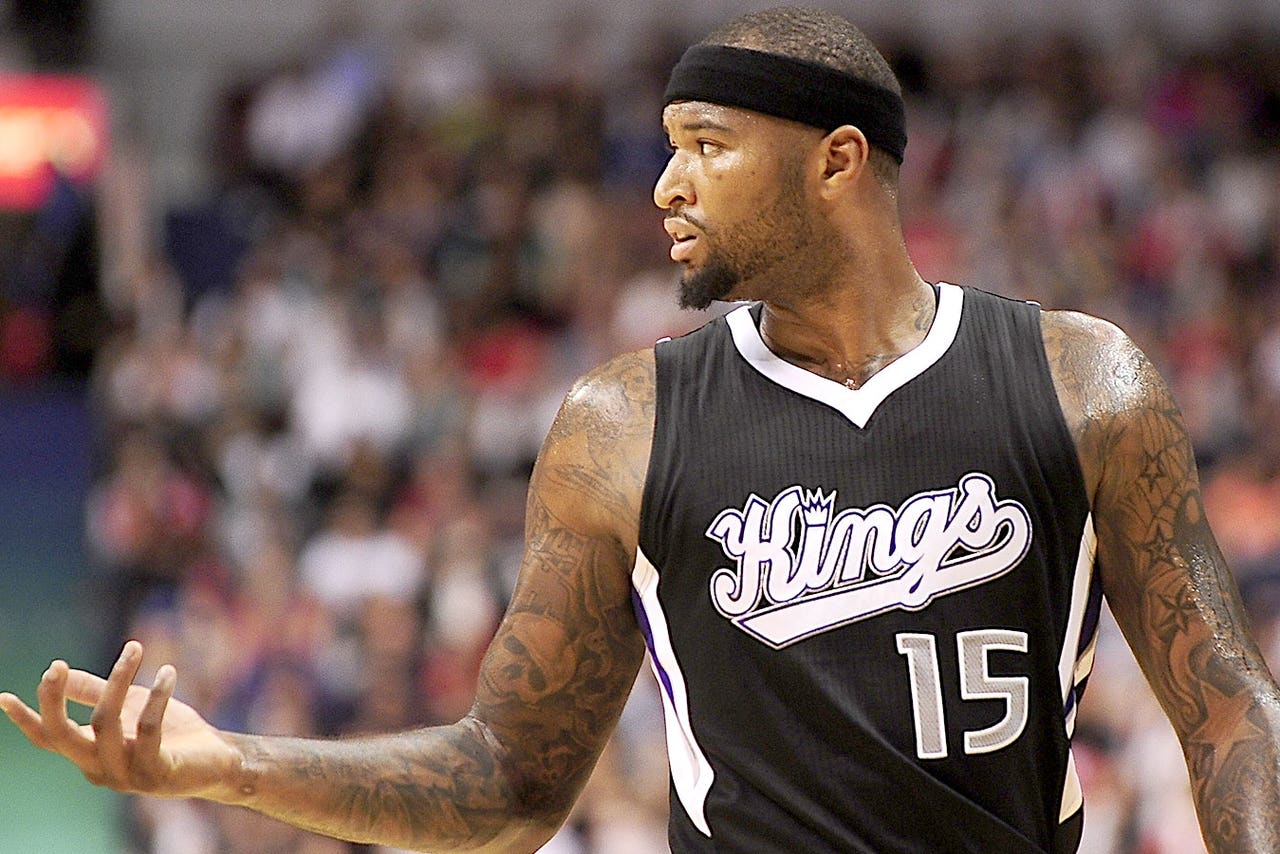 DeMarcus Cousins is spending the start of his offseason running his basketball camp, and he says that's a peaceful way to begin the summer.
Cousins name, which has been in trade talks seemingly since he entered the league, has seemingly become even more mentioned over the past few weeks with rumors flying around about possible swaps with the Celtics, Nuggets and probably anyone else. Still, Cousins says he's at ease with his basketball life now. From Jason Jones at the Sacramento Bee:
Click here to read the full piece.
(H/t to Jason Jones of the Sacramento Bee.)
Photo Credit: Anne-Marie Sorvin-USA TODAY Sports
Cousins was at his playful best during his third annual DeMarcus Cousins Elite Skills Basketball Camp at Sacramento High School. Those who know Cousins best say he's had an affinity for youth dating to his high school days in Alabama.

So it was no surprise to see Cousins helping with drills, joking with the kids and encouraging them. All 165 kids attended the three-day camp for free and were treated to free vision screening and glasses, if needed, through VSP Vision's mobile clinic.

"It was me just connecting with the area," Cousins said of his work at Sac High, where he has donated $27,915.05 toward the purchase of new LED scoreboards in the school's gym. "I came from a similar area, so I know how it is to come up this type of way. Just giving these kids an opportunity and help broaden their horizons."

Cousins has kept a low profile following the Kings' drama-filled season, determined to "get far away."

Cousins' season ended 10 days early because of a sore right foot. He said he has not started his intense offseason workouts, but moved around well while interacting with campers. Late in the season, he walked like an old man while dealing with various ailments.

"I'm feeling pretty good," said Cousins, who will turn 25 on Aug. 13. "My mind is in a good place. I'm just staying away, laying low, resting my mind and body."

Cousins was selected to his first All-Star Game this season and was named second-team All-NBA. But the Kings went 29-53, just a one-game improvement from the previous two seasons.
---
---