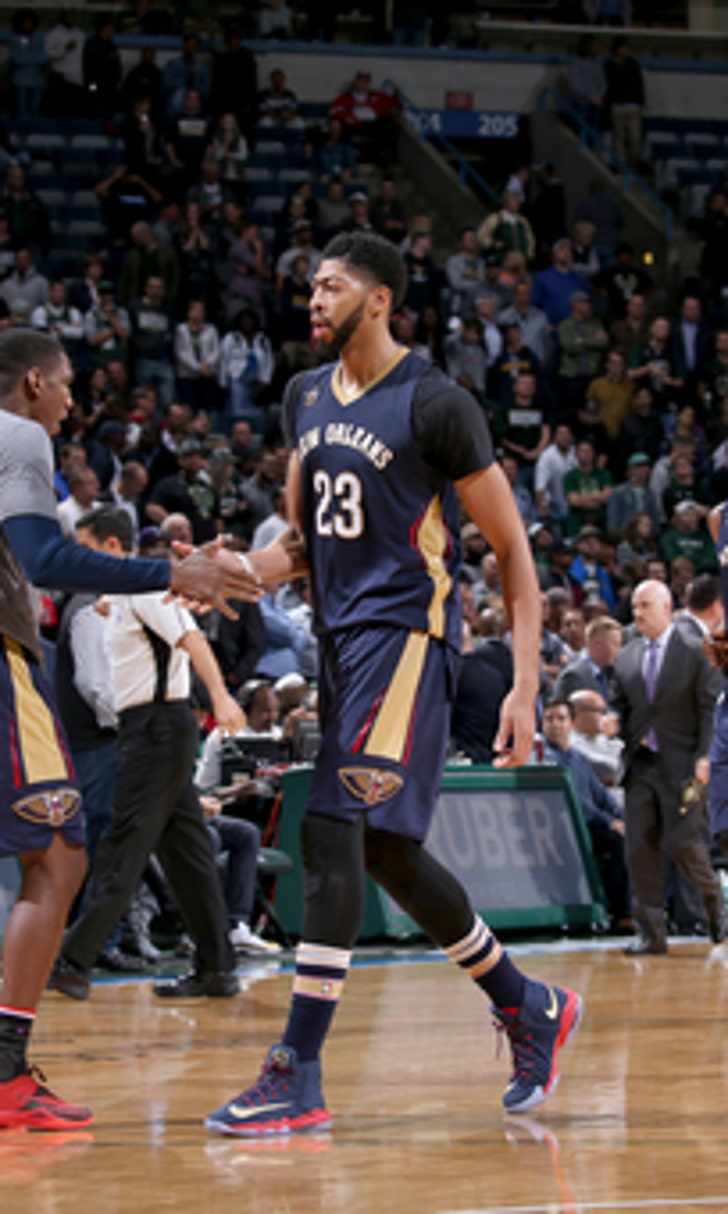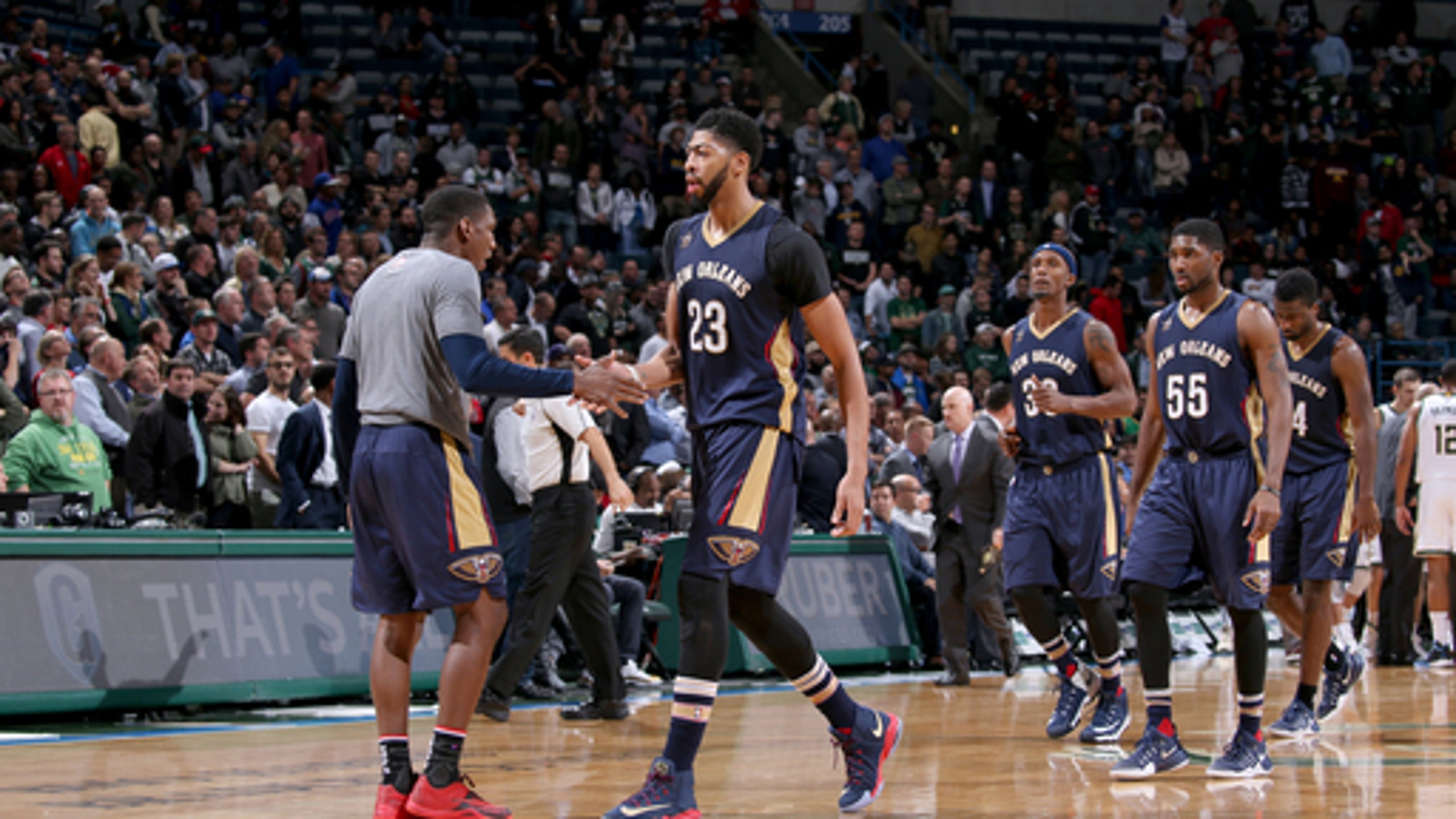 Davis, Holiday lift Pelicans past Blazers, 113-101
BY foxsports • November 19, 2016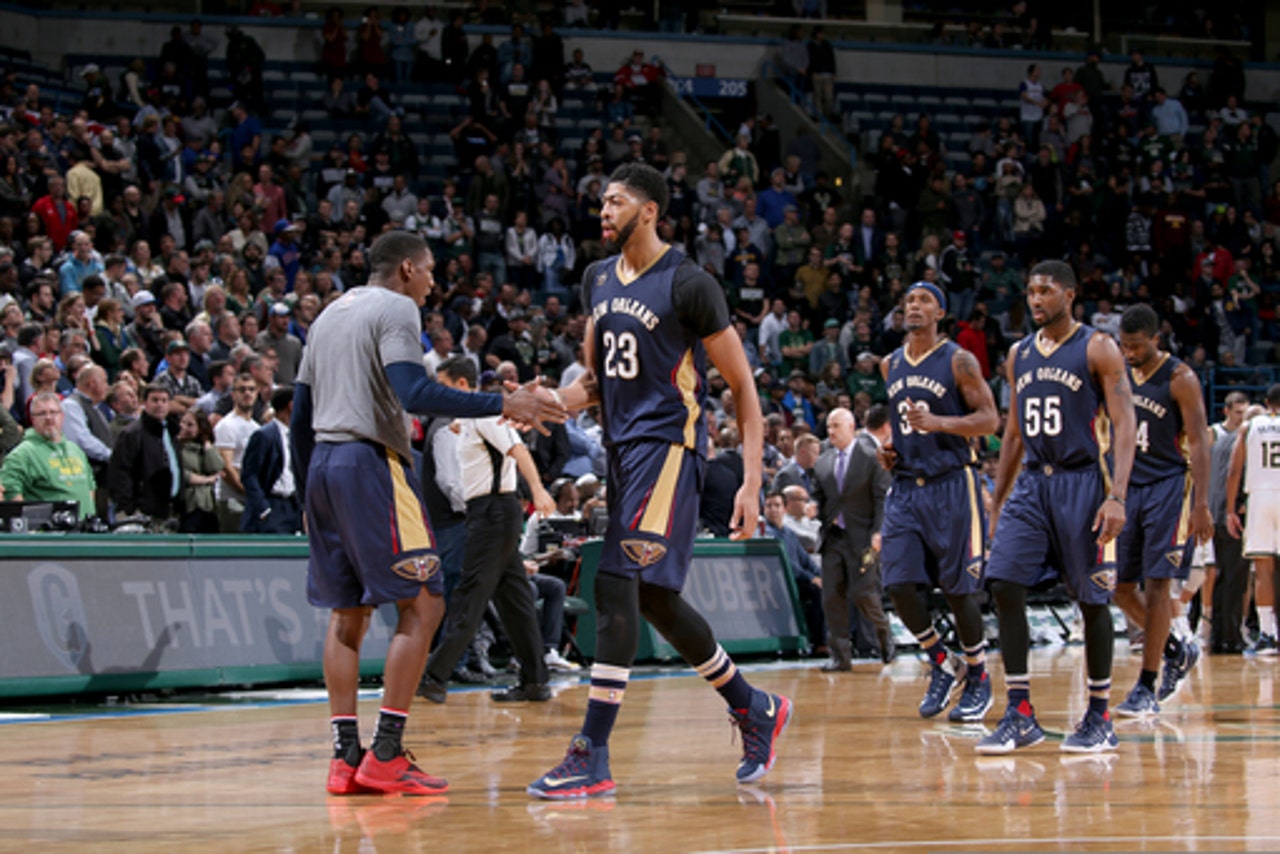 NEW ORLEANS (AP) It's Holiday season in New Orleans all right. One of the Pelicans' primary players is back and already helping them win.
Jrue Holiday scored 21 points in his first action this season, Anthony Davis had his latest stellar outing with 38 points, nine rebounds and four blocks, and the Pelicans beat the Portland Trail Blazers 113-101 on Friday night.
''I head a great first game,'' Holiday said. ''The thrill was there. It felt good, being a part of a team.''
Holiday made his season debut after missing the first 12 games to care for his wife , retired soccer star Lauren Holiday, who had brain surgery last month only weeks after giving birth to the couple's first child, a daughter.
He wound up playing just more than 23 minutes hitting an array of jumpers, including a 3, as well as driving floaters and layups. He finished with seven assists, none more crowd-pleasing than his crisp bounce-pass to a cutting Davis, who finished the play with a thunderous two-handed dunk.
Holiday had been in constant contact with coaches and studying game video while on leave, so he wasn't surprised that he quickly got into the rhythm of the offense.
''There are some new faces around here, but at the same time it's the same system,'' Holiday said. ''The part that I was really worried about was conditioning. I really thought that I was behind. Maybe I was just excited for this game. I felt like I could play forever.''
Terrence Jones added 15 points, and Tim Frazier had 12 for the Pelicans. New Orleans built the lead up to 20 in the fourth quarter and cruised to the finished. They've won three of five after an 0-8 start.
Damian Lillard scored 27 points, and CJ McCollum 24 for Portland, which has lost three straight to fall to 7-7. Mason Plumlee added 13 points and 12 rebounds for the Trail Blazers, who never got closer than eight points in the second half.
''We obviously are not playing the best basketball right now, but we are still .500,'' said Portland forward Ed Davis, who had 11 rebounds in a starting role that required him to attempt to defend his Pelicans namesake. ''It's not like we are on an eight-game losing streak.
''We are not in panic mode,'' he added. ''We'll be all right, man.''
TIP-INS
Trail Blazers: Maurice Harkless scored 10 points, but went 2 of 7 from 3-point range, from where the Blazers went 12 of 34 as a team. ... Portland has scored 100 or more points in 12 of its first 14 games. ... The Blazers, which lost 126-109 in Houston on Thursday night, dropped to 3-4 on the road.
Pelicans: Alvin Gentry reached his 800th career game as an NBA head coach. ... New Orleans won its second straight home game after starting 0-5 on its own floor. ... Center Alexis Ajinca sat out with a sore left shoulder.
HOLIDAY CHEER
The crowd bellowed, ''Jruuuuue!'' as Holiday checked in, and he wasted no time getting involved, assisting on Jones' layup the first time he handled the ball on the offensive end.
Within four minutes on the court, Holiday scored five points to go with a rebound and assists, and even a block on Noah Vonleh's dunk attempt.
Anthony Davis called Holiday ''instant offense.''
''He comes in, makes great reads, makes plays for himself or others - and also does it on the defensive end,'' Davis said. ''In my eyes, he's one of the top point guards in the league and it showed.''
DOMINANT DAVIS
Davis was making shots from all over the court, hitting a pair of 3s to go with usual leaners, floaters, layups and mid-range jumpers.
The Pelicans made their first significant push in the final three minutes of the first half. Portland was down 51-47 after Plumlee's 16-foot jumper, but Davis responded with a 16-footer of his own that sparked a 13-4 run to close out the half. Davis added six more points during the spurt, hitting a jumper, floater and spinning a reverse layup off the glass with McCollum climbing on his shoulders. Davis also rejected his third Lillard shot of the half, and New Orleans led 64-51 as the horn sounded to end the second quarter.
NEW LOOK
Holiday wore goggles as a precaution after missing the last nine games of last season because of an inadvertent elbow he took to the head, fracturing his orbital eye wall.
He said he hasn't decided yet how long he'll wear them.
''We won so I'm probably going to play in them'' Saturday night, he said. ''I think I look dorky. I've already been made fun of by half of the team. That's OK as long as we get the win.''
UP NEXT
Trail Blazers: Visit Brooklyn on Sunday.
Pelicans: Host Charlotte on Saturday night.
---
---