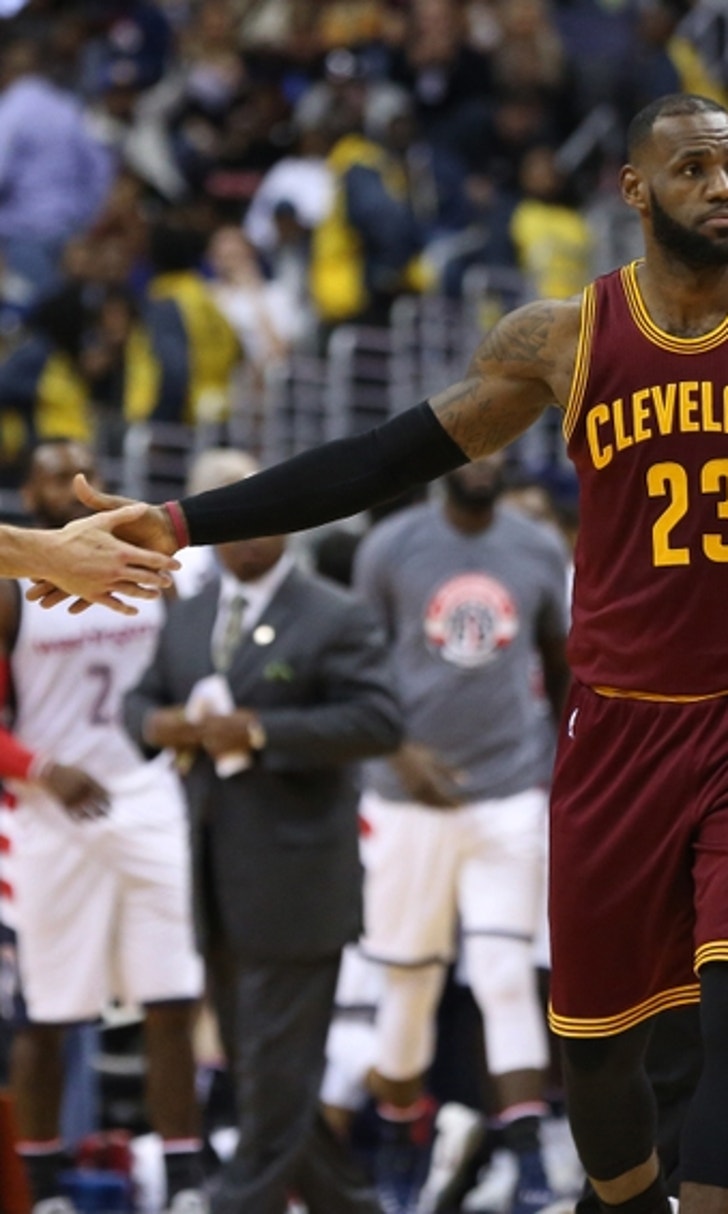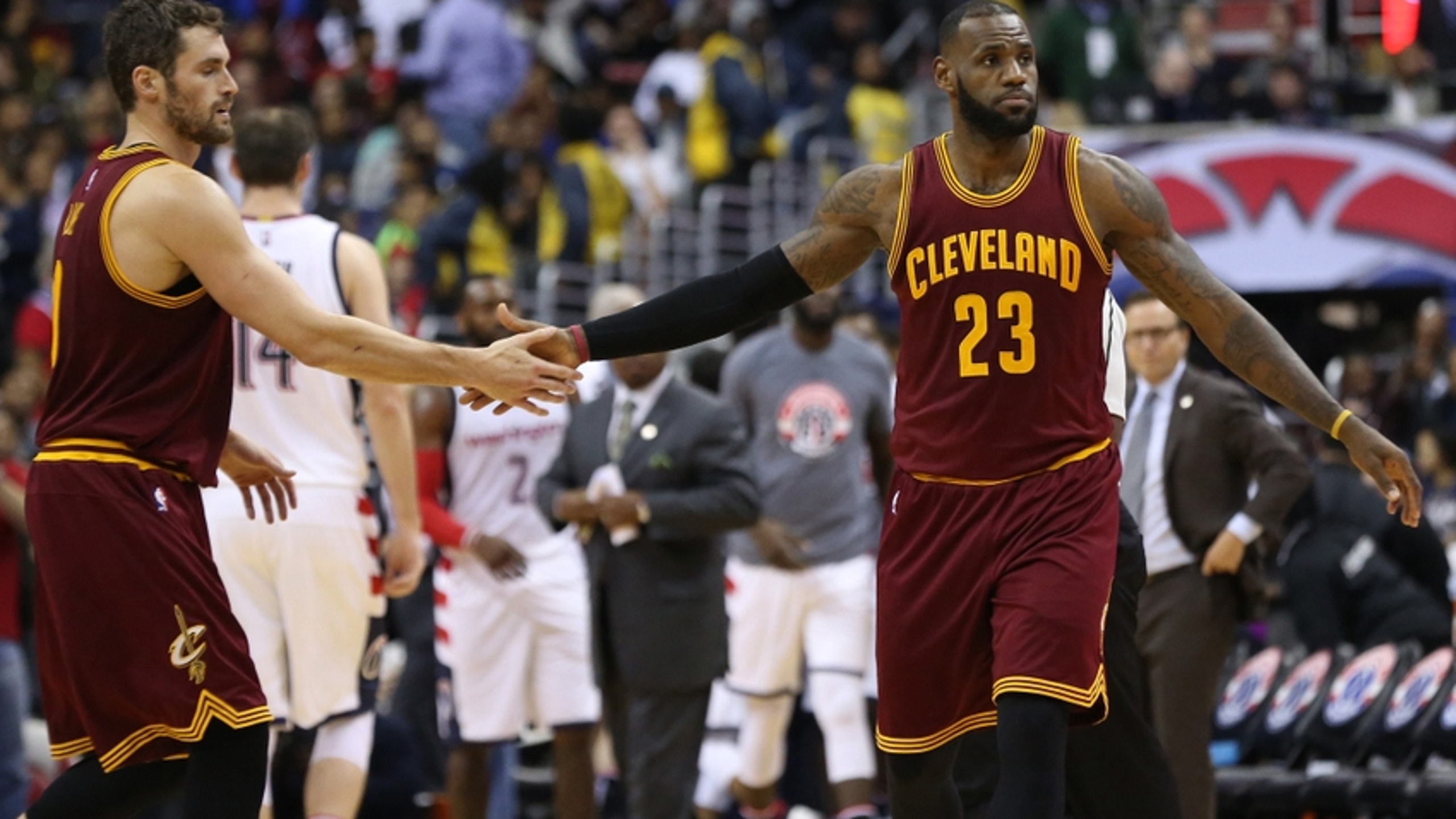 Cleveland Cavaliers : The Big 3 Take Over In Philadelphia
BY foxsports • November 28, 2016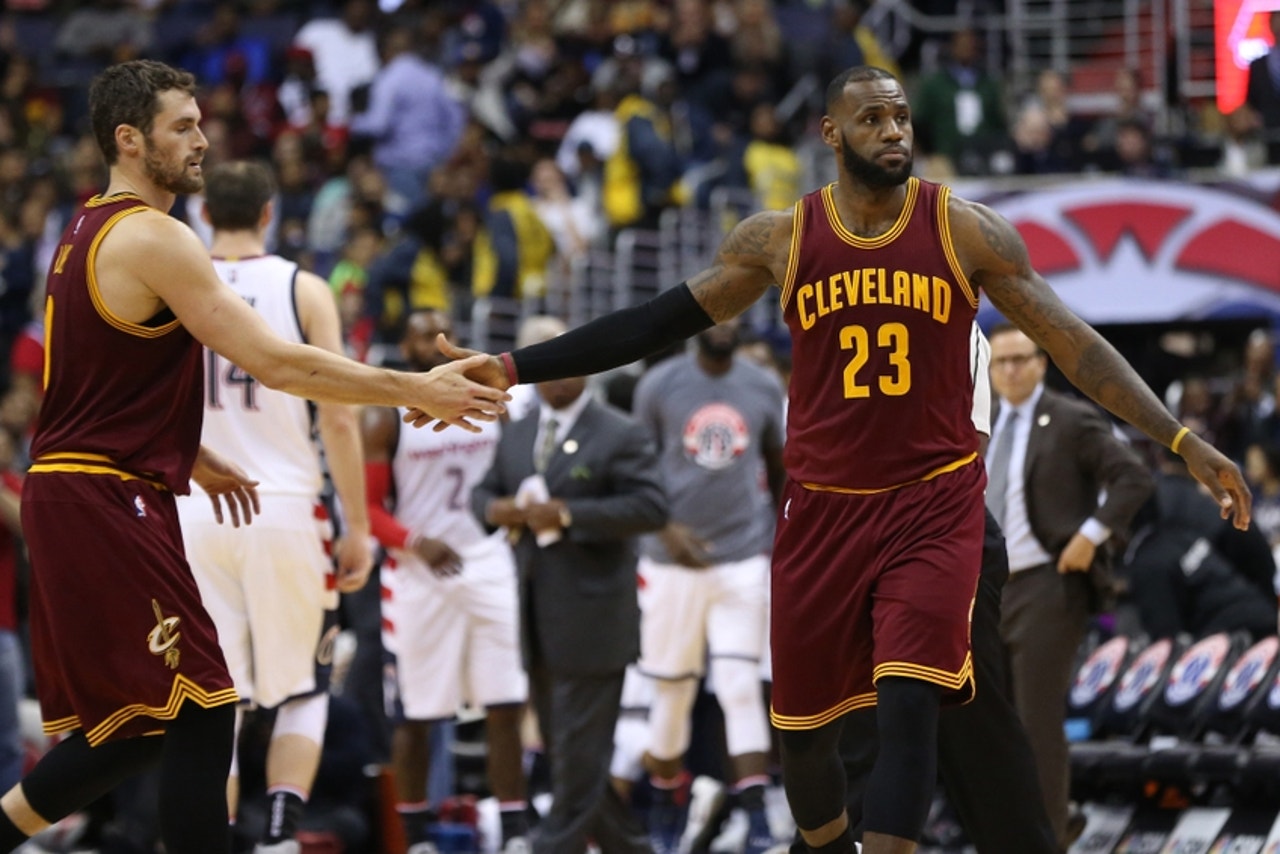 The Cleveland Cavaliers won a tough one against the young Philadelphia 76ers, 112-108. Are the slow starts beginning to become a problem?
The Cleveland Cavaliers had another tough challenge against the Philadelphia 76ers.
It seems like every time they face off, it goes down to the wire. This isn't a knock on them, but they should destroy Philadelphia by double digits every time they play.
Philly is still a young, impressionable team, while the Cavs are world champions. But it was hard to tell the difference in the first quarter of the contest.
The Cavaliers opened 0-for-14 which is their worst start to any game this season. LeBron James finally made a shot midway through the quarter to stop the barrage of misses.
One of the players that has impressed me the most on an opposing team has been Joel Embiid.  Some are saying he's the closest thing to Hakeem Olajuwon, but I think he has a game that should be defined its own way.
He's shooting 46 percent from three-point range, he's able to dribble the ball to get separation, and he can drive to the lane from the outside.
His athleticism is elite for a player at 7-feet and 250 pounds.
I'm a little biased because the center position is my favorite, but he is must-see television when watching the 76ers.  His role could change once Ben Simmons comes back, but for now, he's a sight to watch.
As usual during the game, James set another record. He made his 1,000th career three-point shot in the second quarter, which adds to his numbers since he was already the Cavaliers' franchise leader in that category.
Three-point shooting has been the theme for the Cavs in the last three games. However, on Sunday they didn't set any records. They were only12-of-40 and were out shot by the 76ers, who were 15-for-34–from long range.
Cleveland had gone a combined 41-of-79 from outside in its previous two games.
The big three of James, Kyrie Irving and Kevin Love combined for 90 points in the game. The struggles of J.R Smith and Mike Dunleavy continued.  Smith went 0-of-11 from the field and 0-of-7 from three-point range. Dunleavy went 1-of 6 from the field, and 0-of-3 from long range.
I've continually stated how Dunleavy must make shots in order for the team to succeed. Smith has to do the same.
In two games, he's 1-of-22 from the field and only 1-of-17  from long range. He is in an atrocious slump.
I didn't mention Smith within articles because I assumed he would get out of this bind, but it's getting worse. Cavalier fans should be fearful that if Kyrie Irving, Kevin Love or Channing Frye get in a shooting slump, they'll struggle to score points.
Smith did miss significant time due to his contractual issues, but in Game 15, he should be showing at least some semblance of his shooting touch–and it's been missing all season.
What do the Cavs do with Dunleavy?
He's been inactive, started a game, and has played extended minutes, but he still can't make open opportunities.
More from Hoops Habit
He missed two wide open shots on the left wing and one from 26 feet. These are easy shots for a professional shooter, but he hasn't capitalized.
Some fans have suggested trading the veteran. I don't believe the Cavs are at that point yet, but if he doesn't start contributing on either side of the ball, it could be a possibility as the trading deadline approaches.
As the old adage in basketball goes, a shooter must keep shooting to get out of their slump, but the ones Dunleavy and Smith are in are reaching new levels.
The Cavs face the Milwaukee Bucks on Tuesday. They are No. 1 in total defense according to ESPN.com. The length and height of their team will be a challenge to combat, but it could be what both Dunleavy and Smith need to get out of their rut.
Something has to work.
It was another good win by the Cavaliers as they extended their winning streak to four in a row.
This article originally appeared on
---
---