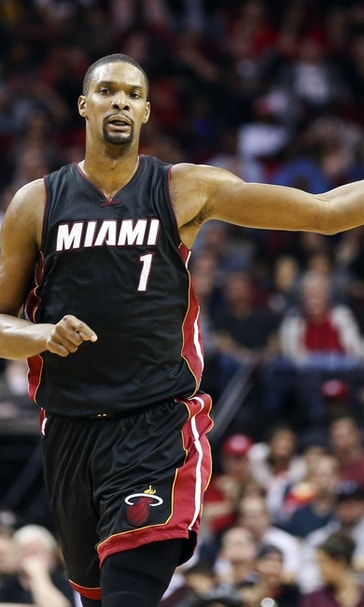 Chris Bosh pens heartfelt letter to Miami Heat fans, vents frustration with franchise
BY foxsports • September 30, 2016
The struggle between Chris Bosh and the Miami Heat has been well-documented. Bosh has expressed his desire to get back into the lineup and play, Heat executives won't let him due to his recurring blood clots — as he once again failed a team physical.
While nothing is official yet, the Heat negotiating a buyout and release with Bosh is a very likely scenario.
With his time in Miami quickly coming to a close, Bosh scripted a letter on his personal blog Friday afternoon, thanking the fans and reminiscing about the great times he and his teammates shared during their championship runs:
The full letter can be viewed here.
Shortly after publishing the letter, we learned about Bosh's frustration through correspondence via the Sun Sentinel's Ira Winderman
A messy situation that won't ble cleaning itself up anytime soon.
---
---