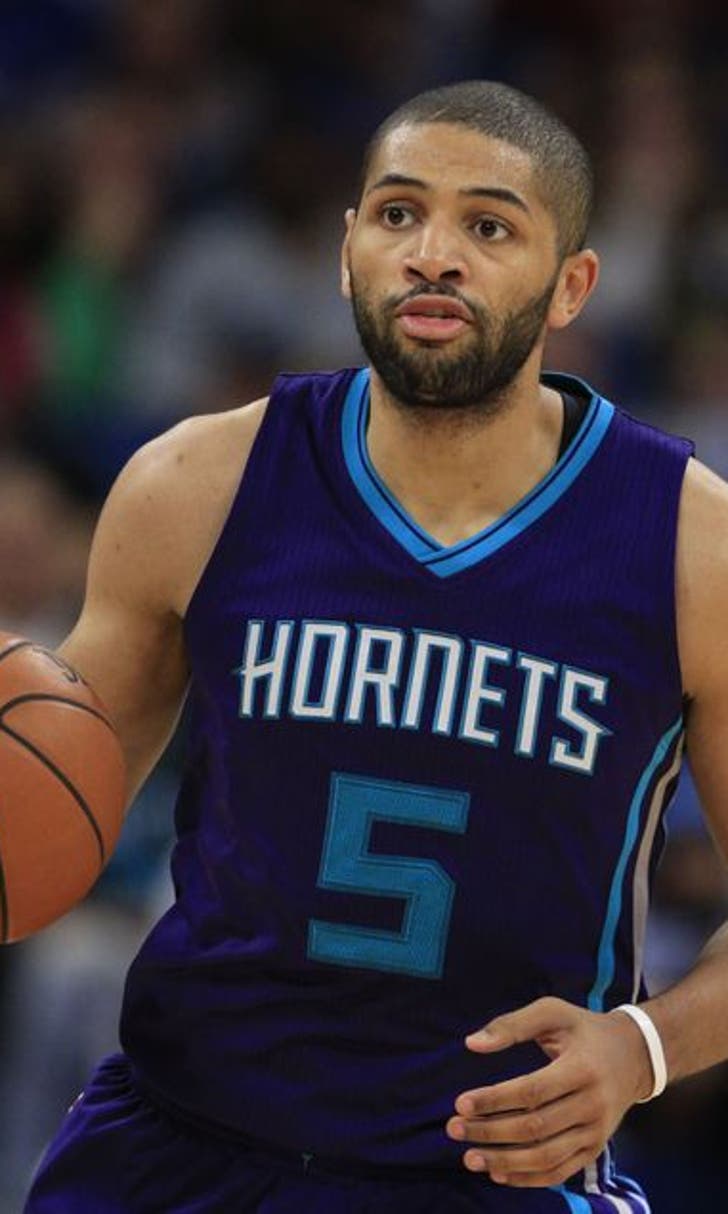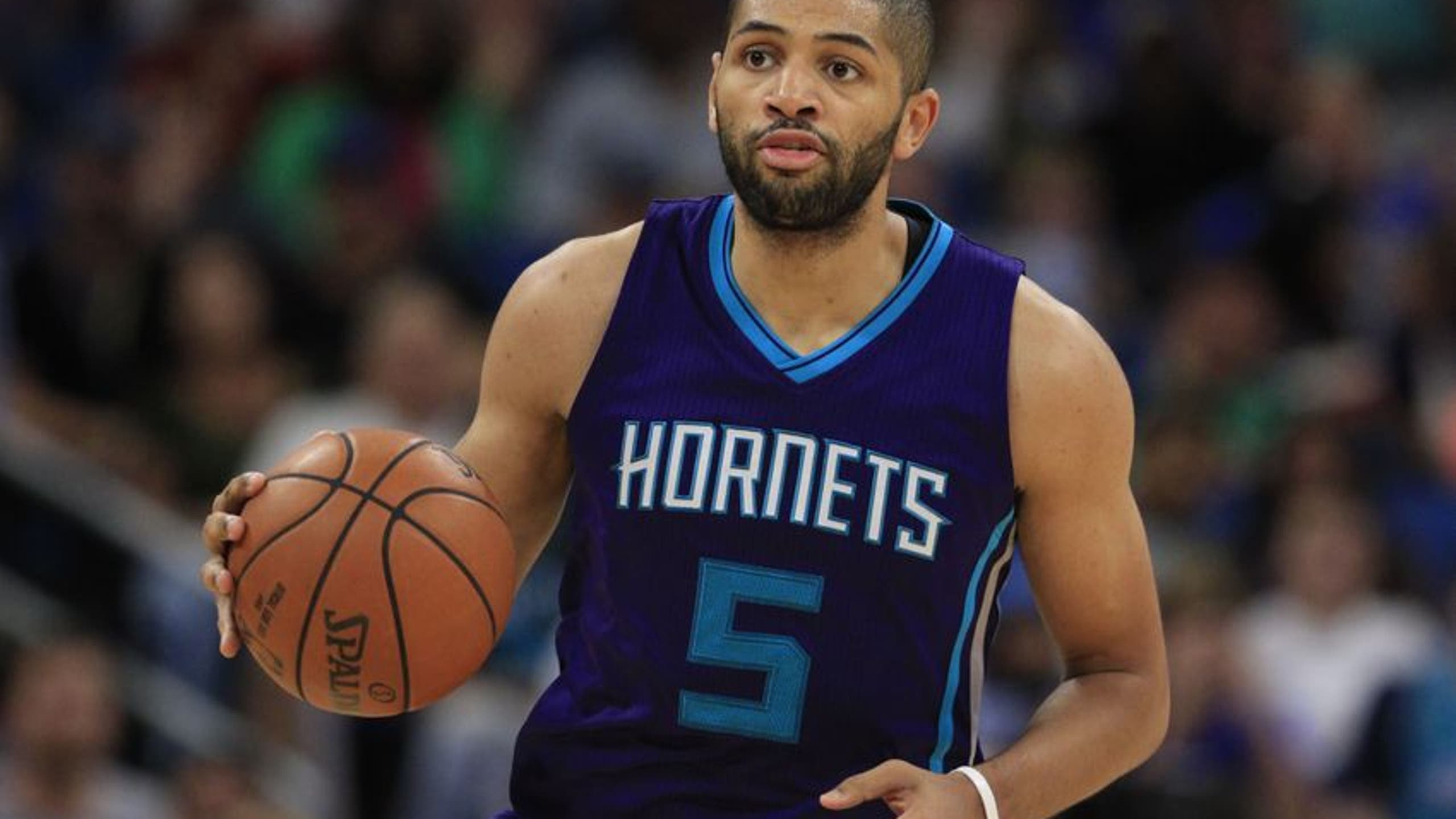 Charlotte Hornets: Nicolas Batum Playing More and More Like a Star
BY Fansided and Jerry Stephens/FanSided via Swarm and Sting • December 30, 2016
After a rocky start to the season, Nicolas Batum finally seems to be rounding into form for the Charlotte Hornets as he tries to live up to his contract.
Before the Charlotte Hornets' recent game against the Orlando Magic, Nicolas Batum told Stephanie Ready in a pre-game interview that he's "just a glue guy" but with his recent outing, he is looking more and more like a star. The team's expecting him to be a star-like player and they are paying him like one as well. He has been filling the stat sheet and leading the Hornets to victories.
Batum got off to a slow start this season after a disappointing performance over the summer at the Rio Olympics with France. His poor play carried over into the preseason and then into the regular season for Charlotte. After signing a five-year, $120 million deal, fans and experts alike were expecting big things from Nic but for the first quarter of the year, he wasn't living up to those expectations.
As of late, the swingman has turned things around and he is playing like the player who earned that lucrative contract last season. It was never going to be easy to live up to that big deal as Nic has never been a top-tier scorer like Kemba Walker. He was expected, at the very least, to be the secondary ball handler, a secondary scoring option, and a player that can fill the stat sheet with rebounds, assists, points, and defend at a high-level while doing all fo that.
More from Swarm and Sting
In the first 25 games of the season, Batum only broke the 20-point scoring mark twice. In the last eight games, he's done so six times. He has also recorded three double-doubles and one triple-double in those matches. The great games are also resulting in wins for Charlotte as they are 5-3 in those eight games.
Over his last eight outings, Nic is averaging 19 points per game, 7.6 rebounds per game, 7.3 assists per game, and 2.3 steals per game. With those numbers, the Frenchman rivals the stats of James Harden, LeBron James, and Russell Westbrook as they are the only four players in the league to average 19+ PPG, 7+ RPG, 7+ APG in their last eight. If he could average these stats for an entire season, Batum would put himself not only in the all-star conversation but maybe even an All-NBA team consideration.
Consistency has been a problem for the 6'8 shooting guard as he struggled to find his form this season. Batum has to know how important he is to this Hornets' team. He may have been "just a glue guy" with the Portland Trailblazers but he needs to be an all-star like player with Charlotte. And for whatever reason, he is finally rounding into form and playing like one.
Games like these have become common practice for Batum as of late. He is constantly recorded near triple-doubles coming up a few assists or rebounds short each game. Nicolas is in the best form of the season and confidence is just flowing out of him. Like many players, he is so much better and more fun to watch when his confidence is high.
After years of being a role player with the Blazers, it is a tough adjustment to make into a star-level guy on the spot but that's what the Hornets are expecting of him. The style of the team hasn't really changed as the biggest difference in his game as of late is that Nic is just knocking down shots, finding open teammates, and playing with more confidence.
So even if Batum believes that he's "just a glue guy" going forward, his play suggests otherwise as he is looking more and more like a star with his near triple-double performance. Nic is stepping up for the Charlotte Hornets and the team will need him to play this well if they want to make some noise in the postseason. It is okay to be humble and not call yourself a star but we all know that he's more than just a glue guy.
---
---