National Basketball Association
National Basketball Association
Chalmers back in a Final Four - the NBA version
Published
May. 14, 2011 5:14 a.m. ET

Mario Chalmers has been watching plenty of video, studying Derrick Rose's game in an effort to get ready for the Eastern Conference finals.
Suffice to say, no clips from 2008 are in that homework reel.
No need to further break down the ones from that year, though - Chalmers has them permanently committed to memory.
Go figure. Chalmers is in a Final Four, the NBA version, for the first time. And his primary assignment when he's on the floor for the Miami Heat in this East championship series will be trying to slow down Rose, the Chicago Bulls star, the NBA's reigning MVP - and the player Chalmers made the shot of his life against in the 2008 NCAA title game.
Game 1 of the series is Sunday night in Chicago.
''It's a lot of different now,'' Chalmers said. ''Two different hypes. He's the star of his team. We've got Dwyane Wade, LeBron James and Chris Bosh on our team. So it's a lot different.''
Of course it is.
After all, the last time they met in a Final Four - the college one - the 2008 national championship was on the line.
Rose made one of two foul shots with 10.8 seconds left in regulation, giving Memphis a 63-60 lead. Chalmers got the ball on the right wing with 5 seconds left as he curled toward the top of the key, stopped after one dribble and took one of the biggest shots in Kansas' storied history. His 3-pointer over Rose's outstretched arm swished, the teams went to overtime and the Jayhawks prevailed 75-68.
''Never get tired of talking about it,'' Chalmers said. ''It's probably one of the greatest compliments I've had in my lifetime. It'll be a moment I'll cherish for the rest of my life.''
An NBA title would be right up there, too.
And to get one of those this season, Miami will likely have to ensure that the MVP doesn't run wild against them in this series.
The Heat are not expected to change their starting lineup for the East finals, which means Mike Bibby will be at the point to open games.
But given how the regular season went, it's a safe guess Miami will use Chalmers plenty against Rose over the next couple weeks.
Rose was on the court against Chalmers for 91:32 in the teams' three games, all won by Chicago. In that time, Rose shot 43 percent from the floor, was 1 for 8 from 3-point range, 16 for 17 from the foul line and scored 0.71 points per minute.
When Rose was on the floor without Chalmers, a total of 26:54, he shot 50 percent and scored 0.82 points per minute.
In short, Chalmers doesn't stop Rose - who does? - but fared well in an effort to at least bother him at times.
''Rio's going to have to be smart,'' Wade said. ''Derrick, he's able to take any kind of contact. Whatever mistake the defenders make, he always capitalizes on it. So Rio is obviously an aggressive defender. But he has to be smart versus a guy like D-Rose. He won't be the only one guarding him. We'll have about four different guys guarding him at different times.''
Wade will get a turn. So will Bibby. James might even take a shot at Rose here and there. But when Chalmers plays in this series, he'll be the one charged with staying in front of Chicago's biggest threat.
He's already eager for that opportunity.
''I've had that battle with D-Rose before, several times,'' Chalmers said. ''They'll probably rely on me a lot.''
History shows that might work out well for Miami.
---
Tim Reynolds can be reached at http://www.twitter.com/bytimreynolds
---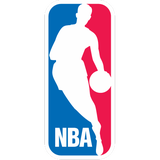 Get more from National Basketball Association
Follow your favorites to get information about games, news and more
---