National Basketball Association
National Basketball Association
Can you really keep hating LeBron?
Published
Jun. 1, 2011 1:00 a.m. ET

It's no fun anymore. Rooting against LeBron James.
I'm out. I'm going to leave the hate to Dan Gilbert, Scott Raab and all the sports fans who left their hearts in Cleveland.
I'm not jumping on the James-Big Three-Heat bandwagon. It's too late for that. Dan Le Batard won't let me on. And I'm not even convinced the Heat will win this best-of-seven Finals series.
Dirk Nowitzki, J.J. Barea and Jason Terry are going to make shots. Game 1, an impressive 92-84 Heat victory over the Mavericks, is not indicative of how I believe this series will go. Dallas missed a bunch of open shots it had previously made throughout the playoffs. This is going to be a good, competitive series.
I just don't care who wins anymore. I'll take no pleasure in seeing LeBron lose. Hell, it might be more entertaining and memorable to see him win.
I like redemption stories. It feels like we're on the cusp of one.
The resurrection of King James gives me hope for Tiger Woods.
As a fan and a journalist, my desire is simple. I want to witness greatness mixed with a dash of history. Toss in a dash of heartbreak and likability and I'm hooked.
Before The Decision, I always liked and respected LeBron James. When he lost to the Spurs in the 2007 NBA Finals, I was impressed by the way he handled the sweep. He shouldered the blame and didn't point a finger at his inferior supporting cast. He remained loyal to Cleveland and his vision of bringing a championship to his hometown team.
For the most part, I was willing to overlook his bouts of immaturity. I hoped he'd grow out of his need to dance on the court, pose for fake pregame pictures, publicly support the New York Yankees, cover his entire body in tattoos and pout on the court when things went poorly.
The Decision made me give up on LeBron. It made me root against him.
Now I'm back. I'm going to enjoy this. His swallowing of Derrick Rose in the Eastern Conference finals gave me goose bumps the way Mike Tyson walking across the ring and devouring Michael Spinks did.
Tuesday night against the Mavs, James was brilliant again. He nailed four of five shots from three-point range. He grabbed nine rebounds and passed out five assists. Having digested Rose a week ago, James swallowed Jason Terry.
James is having an amazing playoff run. It's Michael Jordan-esque.
What's more impressive is the way James is handling himself on and off the court. He's humble. He's mature. He killed the pregame powder toss for the playoffs. He hasn't danced all year. He apologized for the way he left Cleveland. He left all the AAU crap in Cleveland.
Last summer when I was shredding James and Maverick Carter for the narcissism and the lack of class in The Decision, I wrote that their marketing firm, LRMR, needed to partner with an experienced marketing company. In April, LRMR announced a partnership with Fenway Sports Group.
Everything I wanted LeBron James to do — show remorse and grow the hell up — he did.
How can you hate or root against someone willing to evolve so quickly?
The backlash from The Decision made a man out of LeBron James.
Actually it's been more than The Decision. Partnering with Dwyane Wade has played a huge role, too. These two guys have stood shoulder to shoulder all year. After every game and practice, it's like they have a battle to see who can sound more mature.
James has lifted Wade's play on the court. Wade has lifted LeBron's self-awareness off the court.
Scottie Pippen wants to evaluate James in comparison to Michael Jordan. I want to evaluate James and Wade in comparison to Jordan and Pippen.
It's fair to say Jordan and Pippen don't like each other. That's the only explanation I can think of to explain why Pip would denigrate Mike's throne before 'Bron won a single title. I'm not taking a shot at Pippen. It's more a shot at Jordan. It appears there's something in Jordan's personality that doesn't engender great loyalty.
As we saw in his Hall of Fame speech, Jordan's obsession with winning made him a difficult person to be around. Fans and media keep begging for LeBron to be more like Jordan. That may not be the best thing for LeBron.
Maybe we should appreciate LeBron for who he is. He's not perfect. But he is capable of connecting with his teammates and peers in a real way. His bond with Wade is legit and healthy. James is able to share power and fame.
I'd rather be teammates with James than Jordan.
---
---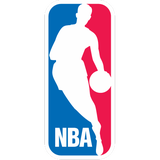 Get more from National Basketball Association
Follow your favorites to get information about games, news and more
---