National Basketball Association
National Basketball Association
Bulls' Rose undergoes surgery, expected to recover in 4-6 weeks
Published
Feb. 27, 2015 11:57 a.m. ET

CHICAGO -- The Chicago Bulls can breathe a little easier. They expect Derrick Rose to return this season from his latest knee surgery.
General manager Gar Forman said the star point guard will miss 4-6 weeks after Friday's operation to fix a medial meniscus tear in his right knee. Forman described it as a quick outpatient procedure and said Rose was able to walk out of the hospital.
"I talked to Derrick a couple times this week and obviously, he was really disappointed about being injured," Forman said. "But I think he's in a really good place and I think he's ready to attack this rehab the next several weeks and I know he's really anxious to get back out onto the floor with his teammates."
Rose played in only 10 games last season before having surgery for a similar injury in November 2013, cutting short his long-awaited comeback from a torn anterior cruciate ligament in his left knee.
He had the meniscus reattached in that operation. Team physician Dr. Brian Cole, who operated on him last year and repaired the ACL in 2012, removed the damaged part this time. The procedure could lead to arthritis later in life, but Forman said it "should eliminate" the possibility of another tear, something the Bulls were told could happen after the operation last season.
The Bulls are not sure when the latest tear occurred. Rose had an MRI Tuesday after complaining of pain in his knee.
"The way it's been explained to me is there may be a number of players in the league that have meniscus tears right now and don't even know it," Forman said. "Until you start to have pain -- that's when the MRI is taken and that's where the tear was found."
It's not clear if Rose will be limited once he comes back. A return in about four weeks would give him eight to 10 games to tune up for the playoffs. The six-week mark would put him back on the court around the start of the postseason.
That's assuming no setbacks and that Rose and his advisers are on board with the timeframe.
Rose sat out the 2012-13 season even though he was cleared to return later in the season after tearing the anterior cruciate ligament in his left knee during the playoff opener the previous year.
"He never got to a point where he was comfortable enough to be out there," coach Tom Thibodeau said. "You don't know how a player's body is going to respond. He did the best he could. He couldn't quite get there."
The Bulls made it clear: They expect Rose to get there this year.
"I think Derrick's ready to attack it," Forman said. "I do. Like I said, I think he's anxious to attack this rehab and to get back on the floor with his teammates."
Rose, averaging 18.4 points and 5.0 assists, has been inconsistent this season. Yet the Bulls know they need him if they're going to make a serious run in the playoffs.
For now, they're simply trying to keep pace with Cleveland in the Central Division.
"For where we want to get to, we need Derrick back," Joakim Noah said. "There's no question about that."
Rose, the 2011 MVP, averaged 22.6 points over his final 14 games before the All-Star break. But he struggled in his three appearances after that, shooting 23.5 percent. He had eight points on 1-for-13 shooting in Monday's win over Milwaukee.
"I thought right before the break, he was playing great basketball," Thibodeau said. "It's unfortunate that it happened, because of the way he was playing. I think he had regained his confidence. He had great rhythm. He was doing all the things that he had done before."
---
---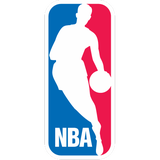 Get more from National Basketball Association
Follow your favorites to get information about games, news and more
---