National Basketball Association
National Basketball Association
Bulls-Bucks Preview
Updated
Mar. 4, 2020 4:44 p.m. ET

The Chicago Bulls don't have much time to regroup after what could be the most damaging loss to their playoff hopes.
They'll make the short trip Sunday night to face the Milwaukee Bucks in a contest they can't afford to lose with postseason aspirations dwindling.
Chicago (38-38) is in ninth place in the Eastern Conference, trailing Detroit by 2 1/2 games and Indiana by two. The Bulls fell 94-90 at home to the Pistons on Saturday, missing a chance to pull within one-half game of a playoff spot despite Jimmy Butler's first triple-double as he had 28 points and career highs of 17 rebounds and 12 assists.
''I just felt like I could have done more,'' Butler said. ''I could have made some more shots or played better defense. There's always room for improvement. All I want to do is win. I didn't do my job. We as a whole didn't do our job.''
Pau Gasol had 16 points and 14 rebounds for the Bulls, who shot 38.6 percent and know that an eighth straight trip to the postseason is in severe jeopardy.
"We're aware of our situation and math is probably against us at this point but we also have a mentality of continuing to compete and continuing to fight and give ourselves a chance," Gasol said. "We don't depend on ourselves but we can control our effort and our spirit on the floor so that's what we're going to continue to do."
Chicago isn't at full strength since Derrick Rose sat out Saturday with a bruised left elbow after he missed the second half of Thursday's 103-100 victory over Houston.
Rose said the elbow is getting better each day, but it remains tender. He's unsure if he'll play Sunday.
"I'm too blessed, man,'' he said. ''I've played in numerous games this year. Still got a chance to make the playoffs. So I'm not worried about being out.''
Forward Taj Gibson is also out indefinitely by a broken rib.
Chicago is 6-10 in the second game of back-to-back sets as it looks to capture three of four from Milwaukee. Butler has gone for 62 points and 16 assists in two games versus the Bucks.
Milwaukee (32-44) improved to 2-1 on this five-game homestand with Friday's 113-110 victory over Orlando. Jabari Parker scored 26 on 12-of-14 shooting and Giannis Antetokounmpo notched his fifth triple-double with 18 points, 11 rebounds and 11 assists.
"We're not going to make it to the playoffs no more so the only thing we're thinking is to get better as a team and be as a unit," Antetokounmpo said.
Tyler Ennis scored a career-high 15, including two free throws with four seconds left for the final margin.
''Tyler's not going to panic,'' coach Jason Kidd said. ''He's a guy, no matter what the score, he's always calm. He's a point guard that is always under control. His teammates trust him.''
Antetokounmpo is averaging 19.7 points on 52.3 percent shooting versus the Bulls while Khris Middleton is averaging 20.0 points on 39.7 percent.
Jerryd Bayless is uncertain after he sat out Friday with a hyperextended right knee suffered in the Bucks' previous game.
---
---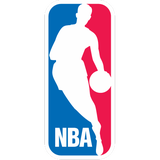 Get more from National Basketball Association
Follow your favorites to get information about games, news and more
---