National Basketball Association
National Basketball Association
Bucks-Kings Preview
Updated
Mar. 4, 2020 11:05 a.m. ET

The promise of a season-high winning streak has disappeared during an agonizing slump for the Sacramento Kings. The story is a similar one for the Milwaukee Bucks.
Though the Kings received some good news regarding DeMarcus Cousins, he won't be available Monday night with the team amid its longest losing streak since the opening two weeks of the season and trying to claw out of it when the skidding Bucks visit.
A week ago, Sacramento (20-27) was enjoying its first five-game winning streak since November 2014. But the Kings have since suffered four straight losses and are in danger of matching a season-high skid.
Opponents have averaged 119.0 points during Sacramento's slide after the Kings held them to 96.4 in the previous five games. They surrendered 36 points in the opening quarter and trailed by 22 before a late comeback fell short in Saturday's 121-117 loss to Memphis that closed a three-game trip.
''It was a classic case of we showed up too late,'' said forward Rudy Gay, who scored 13 of his 21 points in the fourth quarter. ''We showed up to the game at 8:30 (p.m.) instead of 7 when it started.''
The Kings also received an injury scare when Cousins exited late with a sprained left ankle. The All-Star had to be helped off the court, but X-rays came back negative. Cousins said he is able to walk on the ankle, though the team announced Monday afternoon that he has been ruled out of this game.
Additionally, starting guard Ben McLemore will miss a game for the first time this season due to a sprained right wrist.
Cousins scored 104 points against Indiana and Charlotte on Jan. 23 and 25 but shot 29 percent while averaging 20 points - seven below his average - on Sacramento's three-game trip. He missed a 129-118 win at Milwaukee on Nov. 25 with a lower back strain, but was still involved in an off-court heated exchange.
Following the game - which included Milwaukee coach Jason Kidd's ejection after knocking a ball out of an official's hands - Kings and Bucks players got into a verbal altercation in the Bradley Center tunnel. The interaction reportedly followed O.J. Mayo's challenge to Cousins to join him in the hallway at the game's conclusion.
On the court, Gay scored a season-high 36 points to snap Milwaukee's two-game winning streak in this series. The Bucks have taken five of seven meetings in Sacramento.
Milwaukee (20-29) won three consecutive games Jan. 15-19 but has since lost four of five, including three straight away from home. It's struggled to score, averaging 96.8 points in the last six games.
Leading scorer Khris Middleton went 2 for 13 and had nine points in Friday's 107-103 loss to Miami. Jerryd Bayless didn't score in 24 minutes.
Milwaukee turned the ball over 21 times, 14 while falling behind 55-48 in the first half.
"We've just got to take care of the ball," said forward Giannis Antetokounmpo, who paced the Bucks with 28 points. "If we do that, we're just going to improve and close games like that we might win."
Antetokounmpo and Middleton each scored 21 against Sacramento in November.
---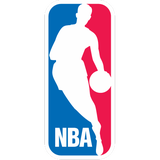 Get more from National Basketball Association
Follow your favorites to get information about games, news and more
---