National Basketball Association
National Basketball Association
Bobcats centering team around improving PG Walker
Published
Jan. 8, 2013 4:07 p.m. ET

When Bobcats coach Mike Dunlap looks at point guard Kemba Walker he sees the NBA's next coming of Chris Paul.
Sounds like a reach, but that's how much faith Charlotte's rookie coach has in the second-year player out of Connecticut.
Dunlap has repeatedly told Walker ''we're centering our team around you. You're that guy. Now live up to that billing and own what that means.''
The Bobcats parted ways with D.J. Augustin in the offseason, paving the way for Walker to run the show.
The quiet 22-year-old is showing why Dunlap is so high on him. Though Charlotte is just 9-24, Walker has excelled since becoming a starter. He leads the team with 17.9 points and six assists per game and, despite being 6-foot-1, has shown a penchant for fearlessly attacking the rim.
A lot like the 6-foot Paul, who has developed into one of the most respected point guards in the league with the Los Angeles Clippers.
''I've asked Kemba, `What do you think of Chris Paul's game?' And obviously Kemba tells me he has a lot of respect for him,'' Dunlap said. ''I've said to Kemba, `Well, that's where you're headed. That's who you are in this league.'''
Maybe someday, but obviously not yet.
Walker's scoring average may be higher than Paul, but he's also playing on average two-and-a-half minutes per game. Paul's averaging 9.3 assists and 2.6 steals and shooting 48 percent from the field, all of which are well above Walker.
But at 42.7 percent, Walker's shooting percentage - as well as most of his other numbers - has improved dramatically from his rookie season when he shot 36.6 percent and averaged 12.1 points and 4.4 assists per game.
Teams are starting to take notice.
Walker is receiving more attention in games and the Bobcats have been forced to get more creative in pick and rolls in recent weeks to get him the ball moving toward the rim.
''He's an interesting player. He really is,'' Miami Heat coach Erik Spoelstra said. ''He's built with such a low center of gravity and a great handle and great change of direction and deceptiveness. He's got a great future ahead of him. Sometimes he plays 40-plus minutes and he never seems tired.''
Bobcats owner Michael Jordan pushed his staff to draft him with the ninth pick in 2011 after falling in love with Walker's playmaking ability for the national champion Huskies in the NCAA Tournament two years ago.
Following an NBA lockout which limited his practice time, Walker's impact was fairly minimal last season particularly on a team that went 7-59.
But the Bobcats never wavered in their belief in him.
They let Augustin walk in free agency and when Dunlap was hired he went to work on restoring Walker's confidence to the point where it has been at Connecticut.
He also worked extensively on Walker's ability to get to the basket using his quickness, and then completing plays by dishing and creating shots. Now, despite often finding himself in the land of 7-footers, Walker somehow finds ways to not only get a shot off but use the right English as well to bank in a layup.
And if Walker makes a mistake, that's fine with Dunlap.
''The biggest thing is we've told him you have an absolute green light,'' Dunlap said. ''So whatever happens in that pocket when you're in a crowd, we'll take the negative and we'll take the positive.''
Walker took advantage of that green light Monday night against the Detroit Pistons.
He made a driving layup with 7.6 seconds left in regulation to send the game into overtime whereupon he added two more driving layups for Charlotte's second win in three games.
''I think my finishing around the basket and around the paint is a lot better,'' Walker said. ''Slowing down, seeing defenders and being able to know when to shoot my floater and when to go for a clean layup is big. I'm playing with a lot more confidence than I did last season.''
That's noticeable, teammate Gerald Henderson said.
''He has a knack for a putting it in the basket,'' Henderson said. ''His ability to score with both hands around the rim is pretty special.''
Sometimes Walker even surprises himself.
''I don't know, I really don't,'' Walker said with a laugh when asked how he gets some shots off. ''It's something that you just do. It's in the flow of the game. It took me awhile though. I didn't have that last season.''
Dunlap said it might be four years before Walker gains respect around the league, but believes ''he's on his way to great things.''
---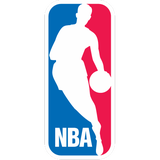 Get more from National Basketball Association
Follow your favorites to get information about games, news and more
---