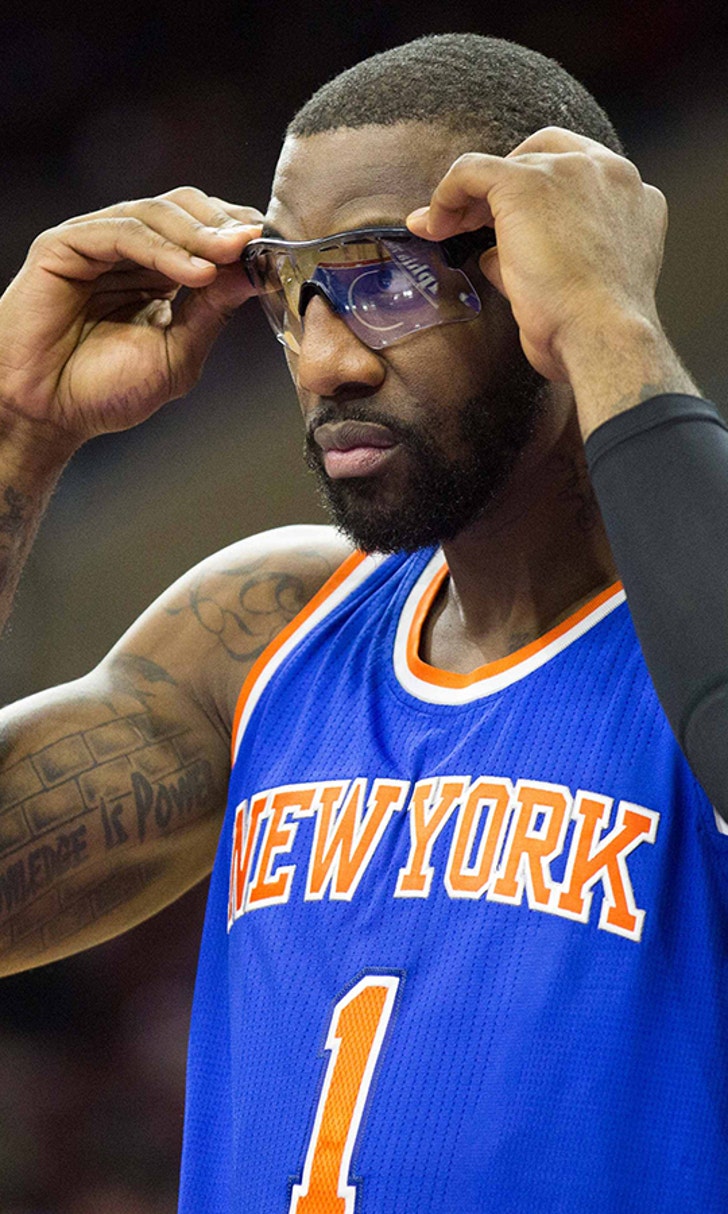 Amar'e Stoudemire on Knicks tenure: "I gave it all"
BY foxsports • February 11, 2015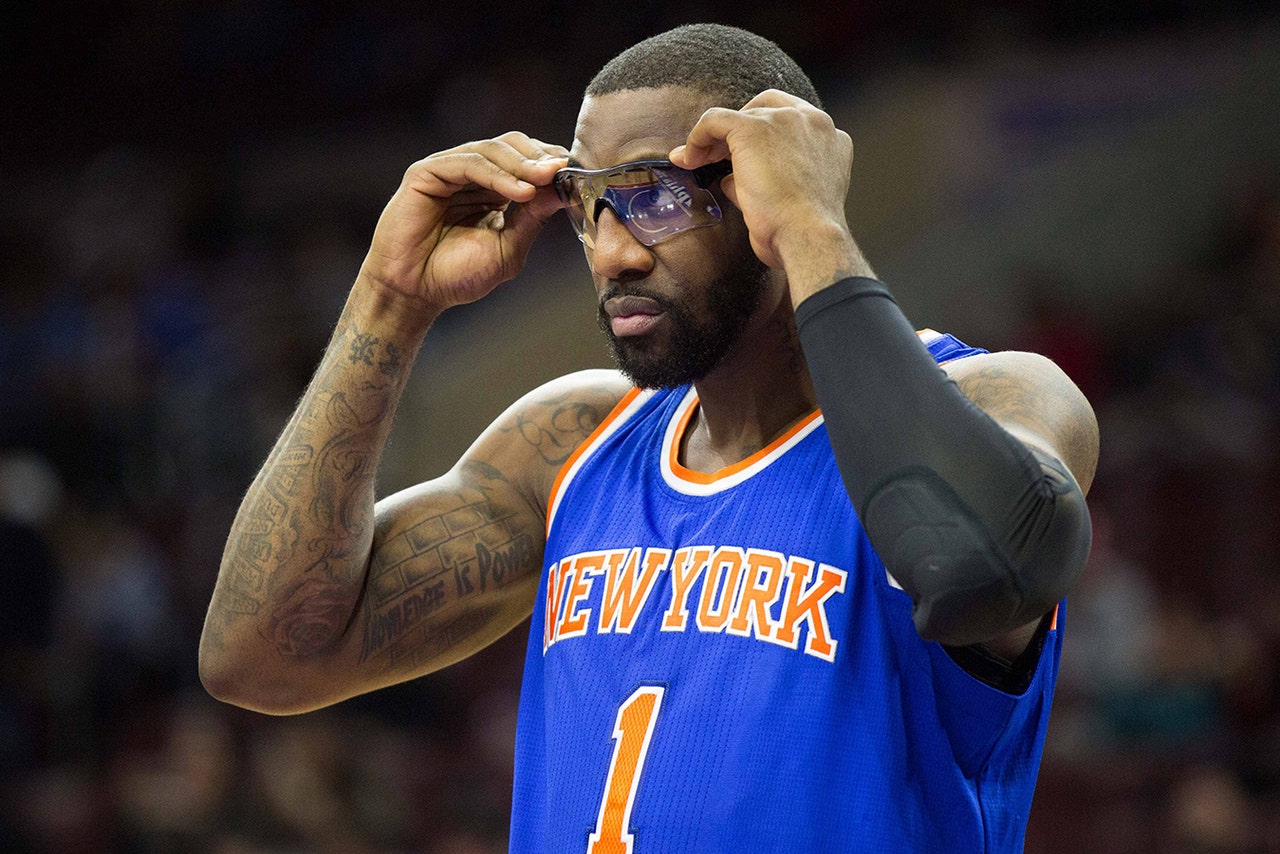 Earlier last week, multiple media outlets reported that Amar'e Stoudemire would take the All-Star break to consider his future.
Would he ask for a buyout from the New York Knicks? Would he stay in the Big Apple to sweat out the rest of the season on a dreadful 10-42 team?
Now, we're getting more of an indication as to where Stoudemire's mind is wandering. He may not have said anything official yet, but maybe his tense is all we need to notice. From Marc Berman of the New York Post:
Stoudemire's $100 million contract became a source of frustration because of his myriad knee surgeries, but he also won fans' respect with his rehab diligence in coming back each time.

"I gave it all, man — my heart, my body and my soul,'' Stoudemire said after practice. "I truly gave it all. I'm still giving, still dedicated to the game of basketball, still dedicated to New York State and the Knicks.''

Asked which way he is leaning, Stoudemire said, "I'm not focused on that right now. We'll see when that time comes. Right now my loyalty is with New York and that's what it's going to be. Eventually we'll get to the conversation, trying to iron things out. But we're not there yet.''

Before Stoudemire arrived, the Knicks had missed the playoffs six straight years, but he helped them to the postseason his first three seasons in New York.
Excuse me? What is that? Past tense? For something that should be in the present? Things are getting weird.
Stoudemire signed a five-year, $100 million contract with the Knicks back in July of 2010. He was supposed to be the centerpiece for a booming franchise with cap room and pieces to make a big deal (enough to acquire Carmelo Anthony, at least). That actually happened...for a year, but a littany of knee injuries has turned Amar'e into an offensive-minded (not that he was defensive-minded before) bench big, who can get you points and rebounds with the reserves.
It's not that Stoudemire isn't a quality player anymore. He can absolutely still contribute to a team. It's just that team probably has to be in the category of "Winning squad who needs a third big man to help with offense off the bench." Those organizations exist, too.
ESPN's Marc Stein and Tim McMahon initially reported the Dallas Mavericks would be the front-runners if the 13-year vet were to hit the free-agent market midseason. Now, with Blake Griffin undergoing right elbow surgery, Dan Woike of the Orange County Register reports the Clippers would be interested in Stoudemire, as well. 
The Knicks play in Orlando on Wednesday night in what could be the final game of Stoudemire's career in a Knicks uniform.
---
---