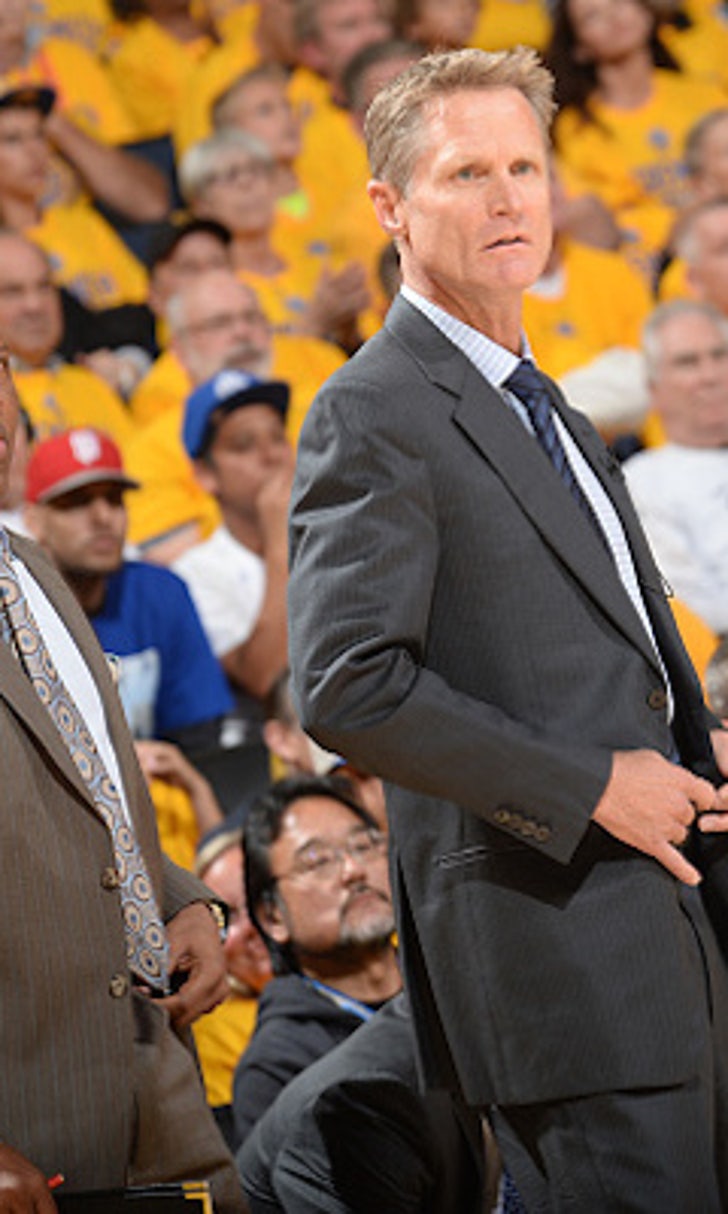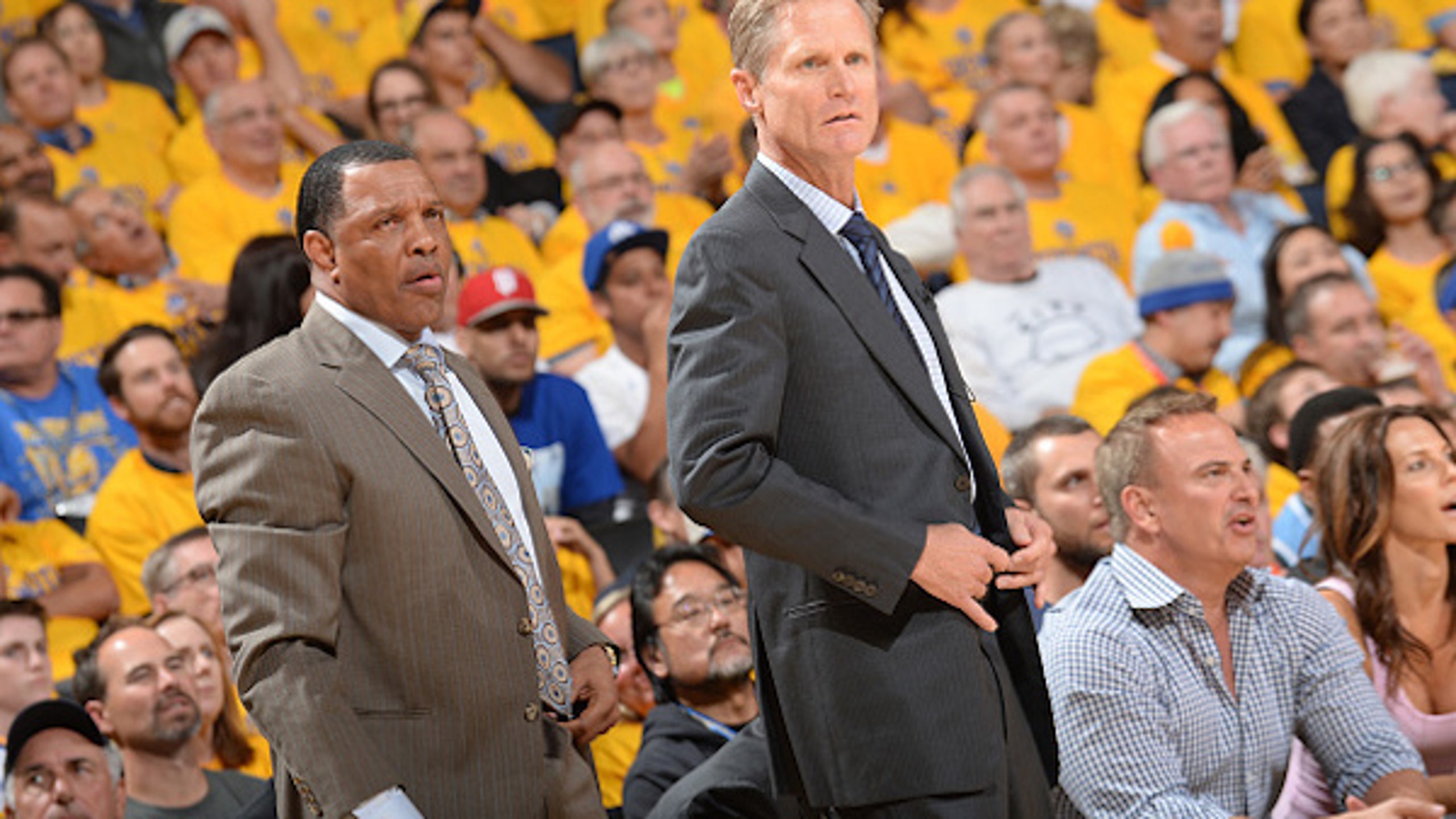 Alvin Gentry, Steve Kerr give Mike D'Antoni credit for title
BY foxsports • June 17, 2015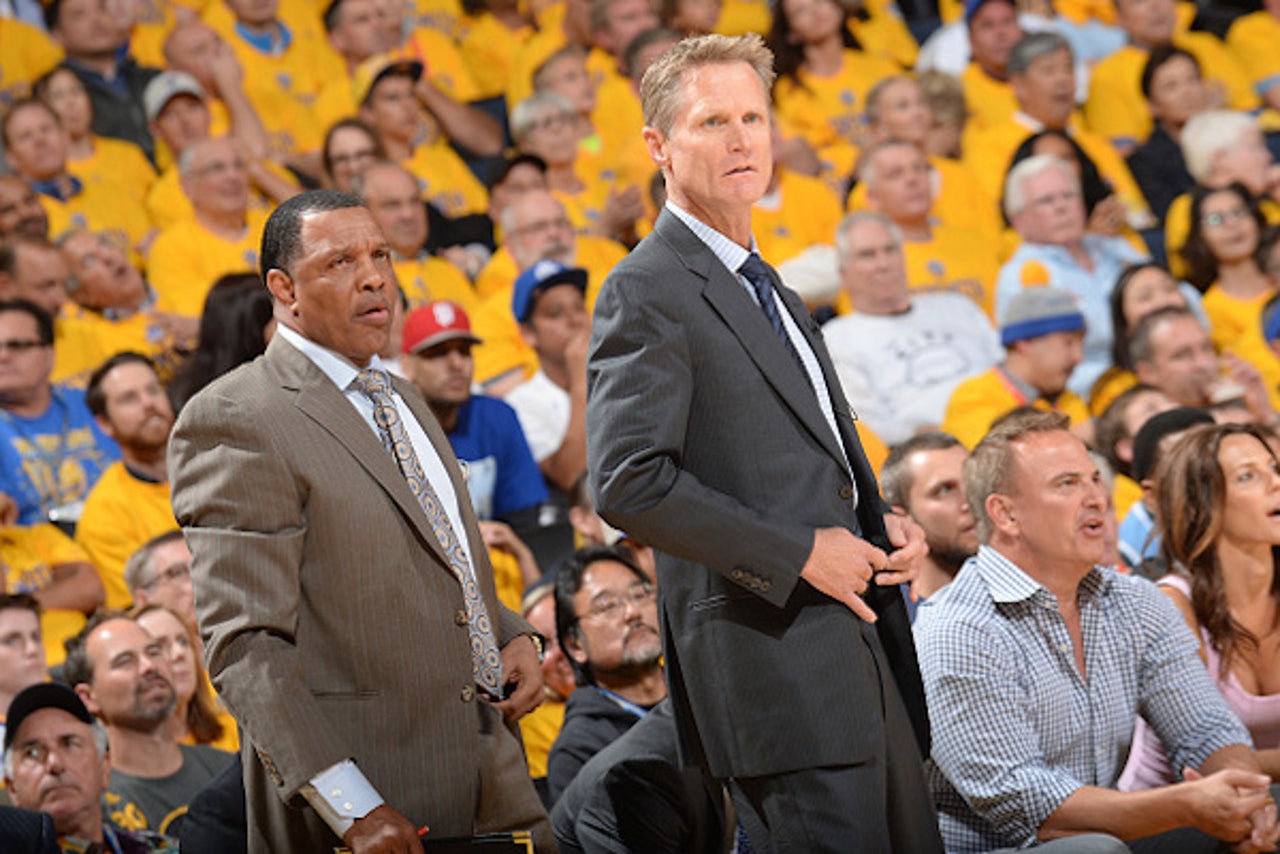 By Steve DelVecchio
Mike D'Antoni played an indirect role in the development of many players and coaches who helped the Golden State Warriors win an NBA championship, and his work was not overlooked on Tuesday night.
After the Warriors defeated the Cleveland Cavaliers in Game 6, both head coach Steve Kerr and assistant coach Alvin Gentry gave D'Antoni credit.
"Tell Mike D'Antoni he's vindicated!" Gentry shouted, per ESPN's Ethan Strauss. "We just kicked everyone's a** playing the way everybody complained about!"
Gentry served as an assistant coach under D'Antoni with the Phoenix Suns from 2003 through 2008. It was during that span that Steve Nash emerged as a superstar and the Suns found success running an offense that featured plenty of 3-point shooting and pick-and-roll. Sound familiar?
D'Antoni's influence was not lost on Kerr, who was the general manager of the Suns toward the end of D'Antoni's tenure with the team.
"I think Steve (Nash) kind of laid out a vision for a whole generation of young point guards. And with the game changing, Mike D'Antoni kind of initiating that style in Phoenix, the floor starting to spread, the whole league kind of playing shooting fours and fives and playing a little faster," Kerr said Tuesday,via Kurt Helin of Pro Basketball Talk. "I think Mike and Steve in many ways set the table for Steph Curry. And I think Steph would tell you that too. He has great respect for Steve."
Gentry, who has taken a job as the head coach of the New Orleans Pelicans starting next season, also had a great shoutout for Anthony Davis after the win.
While D'Antoni's last several years as a head coach with the New York Knicks and Los Angeles Lakers did not go well, he had to have felt pretty good hearing the coaching staff of the NBA champions shower him in praise.
More from Larry Brown Sports:
---
---