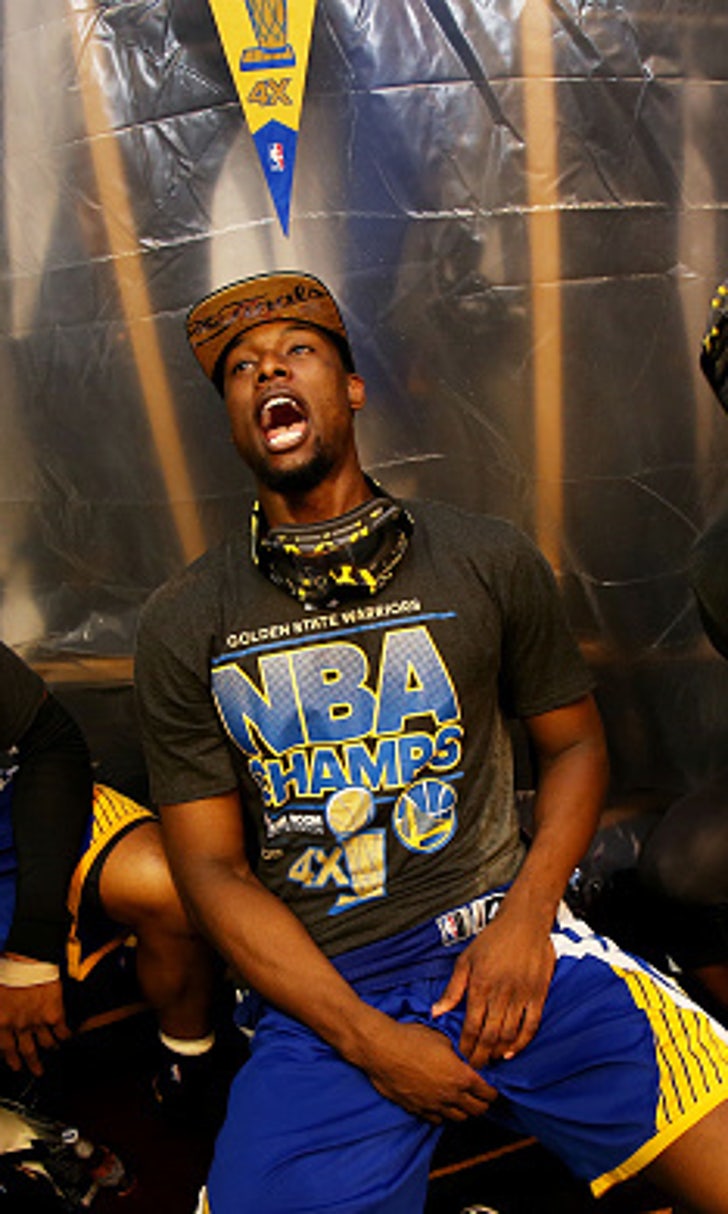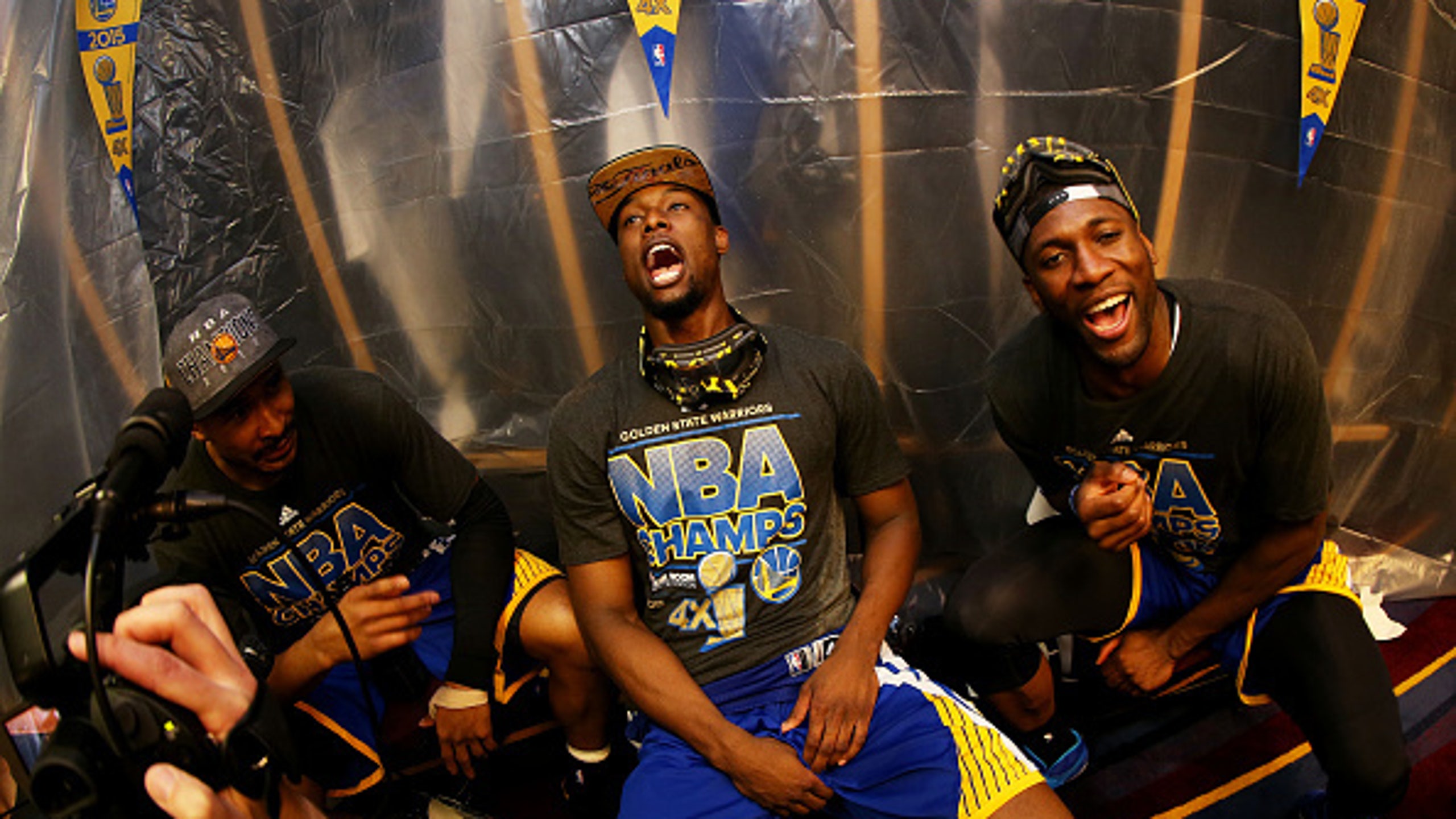 After winning NBA title, Warriors' Harrison Barnes drinks for first time?
BY foxsports • June 17, 2015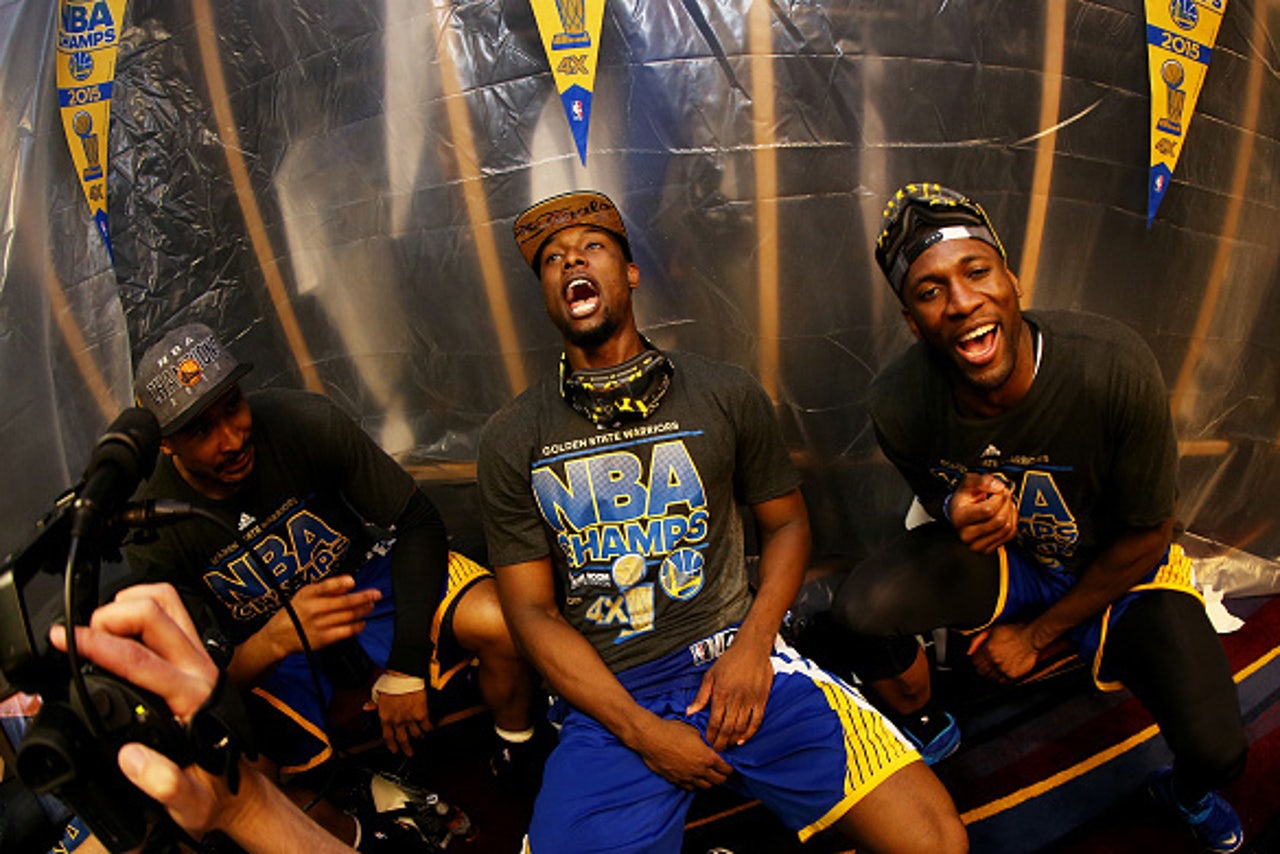 Harrison Barnes would have been within his legal rights — in America, at least — to take his first sip of alcohol two years ago, but the Golden State Warriors forward saved his first drink for a very special occasion.
Prior to Golden State's win over the Cleveland Cavaliers on Tuesday night, Barnes says he had never indulged in an adult beverage in his life. When asked what would happen if his team won it all, Barnes said he was going to be thirsty.
"That's over," he said before the game. "I'm celebrating (if we win)."
He did just that. Barnes grabbed a pair of goggles and a bottle of Champagne like the rest of his teammates and went to town. If Barnes had committed to maintaining a straight-edge lifestyle even after the win, he would have had to steer clear of his coach's incredible bubbly bath.
We have heard of athletes avoiding alcohol celebrations because of their past issues with substance abuse, but Barnes is the only NBA player I have heard of who waited until his team won a championship to imbibe for the first time.
Enjoy that hangover, bro. Hope you drank plenty of water before bed.
More from Larry Brown Sports:
[fsnewslettersubscription]
---
---