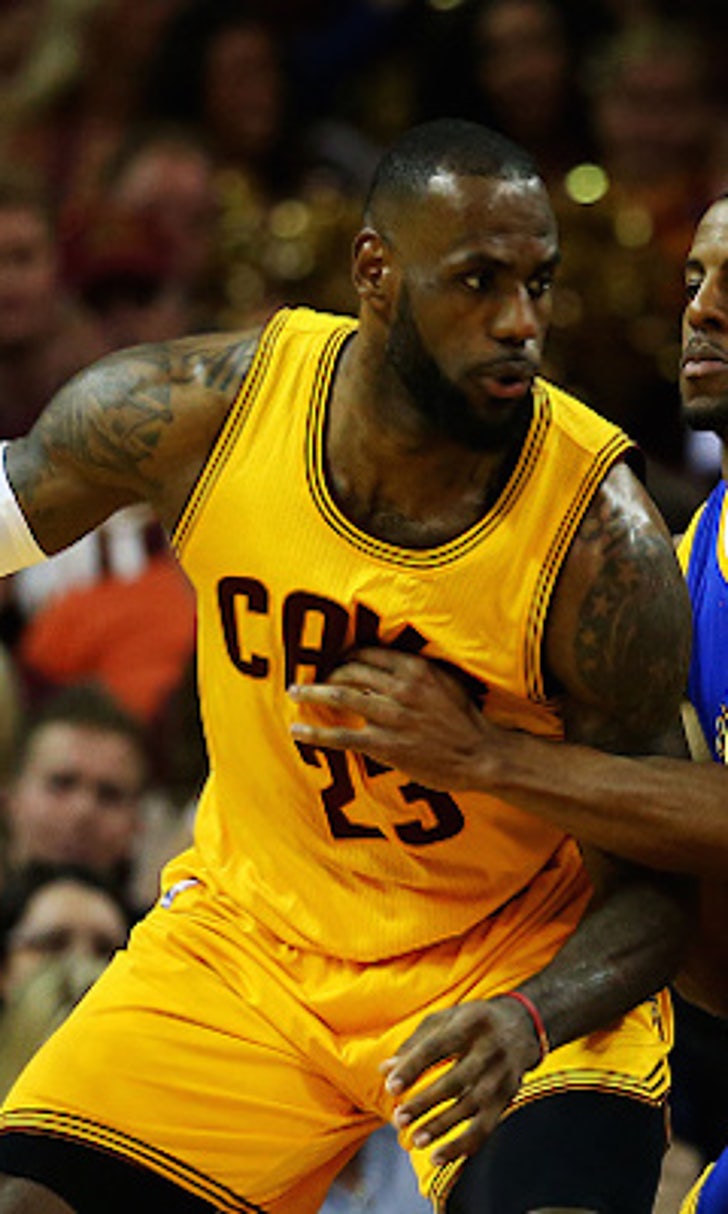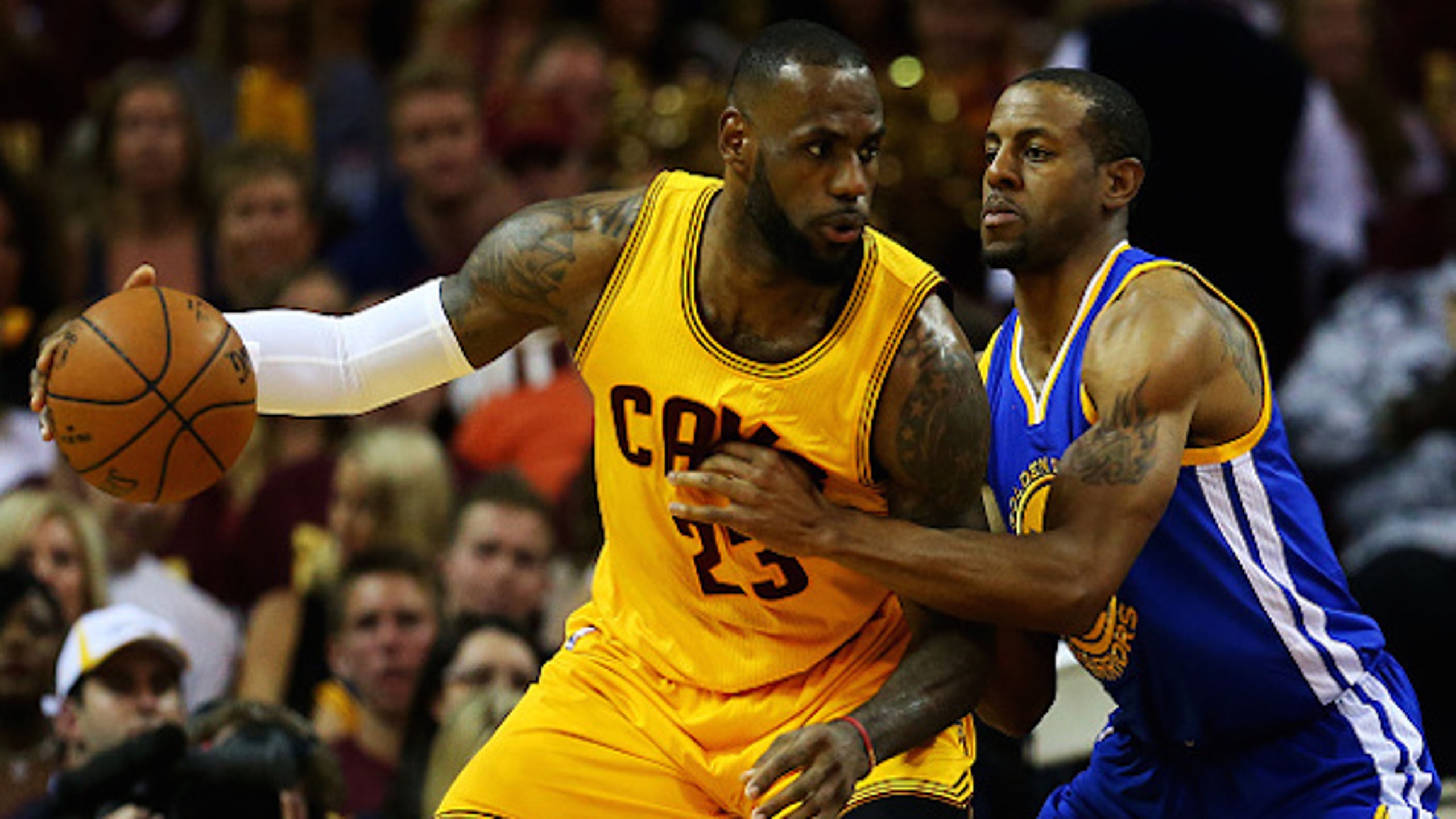 4 biggest keys for the remainder of the 2015 NBA Finals
BY foxsports • June 13, 2015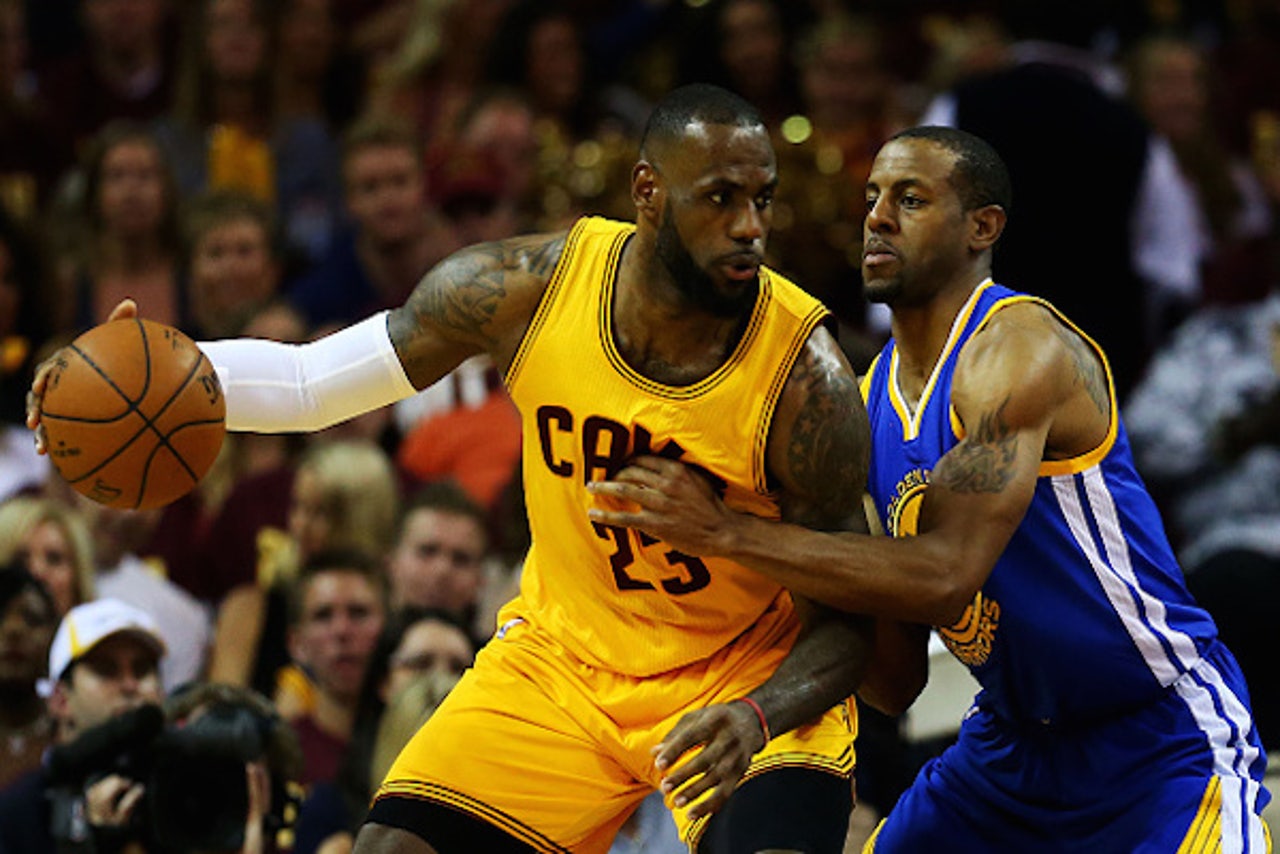 By Vincent Frank
The entire 2015 NBA Finals may have changed when Golden State Warriors head coach Steve Kerr made the gutsy decision to change a lineup that led his team to 80 wins heading into Game 4 on Thursday night. By virtue of starting Andre Iguodala over Andrew Bogut, the Warriors made it clear that their plan was to go man-to-man against LeBron James. And it worked to a T in Game 4, with Golden State coming away with a 21-point road victory to regain home-court advantage and tie the series at two.
Now that the Finals are a best of three with potentially two games remaining in Oakland, there is a whole heck of a lot to look at heading into Game 5 at Oracle on Sunday night.
Let's check in on the four-biggest keys for the remainder of the series.
1. Home-Court Advantage
By virtue of winning Game 4, the Warriors will win the series as long as they come out victorious at home from here on out. Steve Kerr's squad will have the friendly confines of Oracle to call their own for Game 5 on Sunday, and potentially Game 7 on Friday. Regardless what happens in the one remaining game in Cleveland on Tuesday, Golden State just needs to perform up to what we have seen at home this season to hoist the Larry O'Brien Trophy. Including the postseason, the Western Conference champions are 47-4 at home this year.
Though, it must be noted that Cleveland played really well in the hostile environment in the first two games of the series, taking Game 1 to overtime before coming out on top in Game 2. LeBron James and company will have to bring that type of performance if they plan to host a championship parade.
As it relates to the one remaining game in Cleveland, the Cavaliers have been dominant at Quicken Loans Arena this postseason. Prior to its 21-point loss on Thursday night, Cleveland was 7-1 at home during the playoffs. If the team somehow finds a way to win Sunday at Oracle, it could potentially close out the series at home on Tuesday. If not, Game 6 will be a must-win to send the series back to Oakland for Game 7.
2. Bench Production
There has been some talk that Cavaliers players want head coach David Blatt to expand his rotation for Game 5. This could have something to do with Cleveland's bench struggling big time on Thursday. Bringing just two guys off the pine, except for in garbage time, the Cavaliers bench scored seven points on 2-of-17 from the field. It also finished a combined -48 when on the court. For comparison's sake, Golden State's bench tallied 19 points, 15 rebounds and nine assists while finishing a combined +31 when on the court.
It's more likely that Cleveland's starters are just exhausted at this point. A seven-man rotation this late in the year is about as grueling as it gets for a team, at least from a physical perspective.
Interestingly enough, Cleveland's starters were able to make up for the Warriors depth in Game 3 when Golden State's bench outscored the Cavaliers bench, 39-17.
The biggest issue here for Cleveland is that it's nowhere near as deep as the Warriors, which will come into play as the series progresses. A lot has been made about LeBron James' minutes in the first four games, but that's more of a narrative at this point. After all, James has tallied only 14 more minutes than Stephen Curry up to this point.
Unfortunately for the Eastern Conference champs, they only have J.R. Smith and James Jones playing consistent minutes off the bench. For the Warriors, it's been a combination of Leandro Barbosa, Festus Ezeli, Andre Iguodala and David Lee playing extensive minutes off the bench. Even with Iguodala starting in Game 4, the Warriors still got production from their second unit.
This might not be a big deal for Game 5 due to the two-day rest between games, but it could very well become a problem with a one-day rest and travel time between Game 5 on Sunday and Game 6 on Tuesday. If the Cavaliers are going to extend their bench, that means giving Mike Miller more time and actually using Shawn Marion. Needless to say, this isn't an ideal scenario for David Blatt's squad.
3. Stephen Curry vs. Matthew Dellavedova
It's possible that the ridiculous hype Dellavedova received after two solid games is over. After shooting just 3-of-14 from the field in Game 4, the 24-year-old guard is shooting 32 percent from the field and 24 percent from three-point range in the series. While the Cavaliers aren't relying as much on Dellavedova's scoring as they are on his defense, he still needs to play at a decent level on the offensive side of the court.
More than that, Dellavedova has to continue playing excellent defense against Curry. The issue here, however, is that Curry has gotten it going over the past two games, shooting 55 percent from three-point range during that span. It's unrealistic to believe that Curry will continue to shoot just 10 three-pointers per game, especially considering he's been heating up from that range recently. If so, Dellavedova needs to do a better job defending the NBA MVP from the perimeter.
4. LeBron James vs. Andre Iguodala
This is probably the biggest key for the remainder of the series. Can James find a way to shake Iguodala's defensive prowess to take over a game or two from here on out? Once Kerr made the move to insert the veteran forward into the lineup in lieu of Andrew Bogut in Game 4, the premise was simple. Stick Iggy on James throughout the game, and see what happens.
And it's been a right decision thus far.
James is shooting just 33 percent from the field against Iguodala compared to 43 percent from the field against other defenders. One thing that this defensive switch does is enable the Warriors to let James go isolation against Iggy while playing man up against a lackluster combination of starters playing alongside the four-time MVP.
In reality, it's changed the entire dynamic of the series:
"He looks great out there," Warriors head coach Steve Kerr said about Iguodala following Game 4, via San Jose Mercury News. "He's been our best player through four games. He guards LeBron pretty much every possession that he's out there, and his offense has been terrific."
It's now up to James to respond. Will he continue to shoot at a ridiculous clip (32.2 attempts per game in the series) or will he look to distribute the ball more? With the Warriors letting James go iso against Iggy, the decision might be made for the Cavaliers' best player. If so, he's going to have to shoot at a better clip than he has through four games (39 percent).
Everything seems to be trending in the Warriors' favor after a blowout win in Game 4, but things can change in the beat of a heart. Cleveland boasts the best player in the series. It also has the most experienced team of the two. Both of these things could very well help the Cavaliers pull off an upset series and bring a title back to Cleveland.
More from Sportsnaut:
---
---