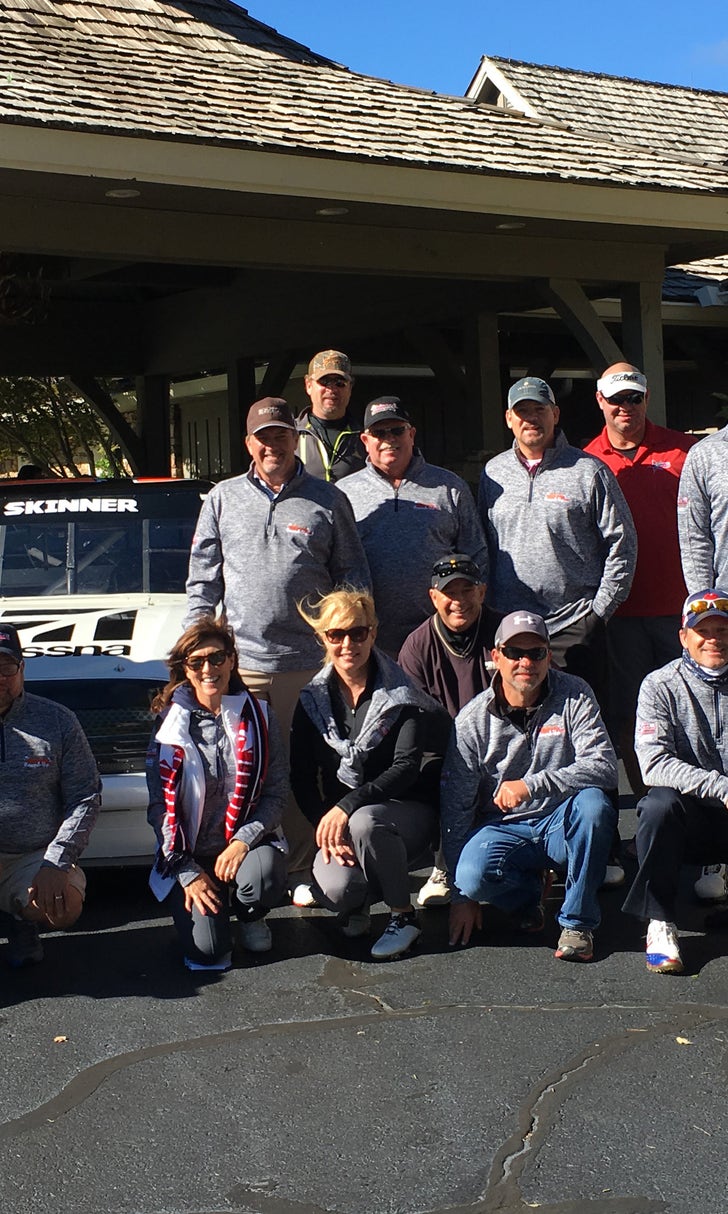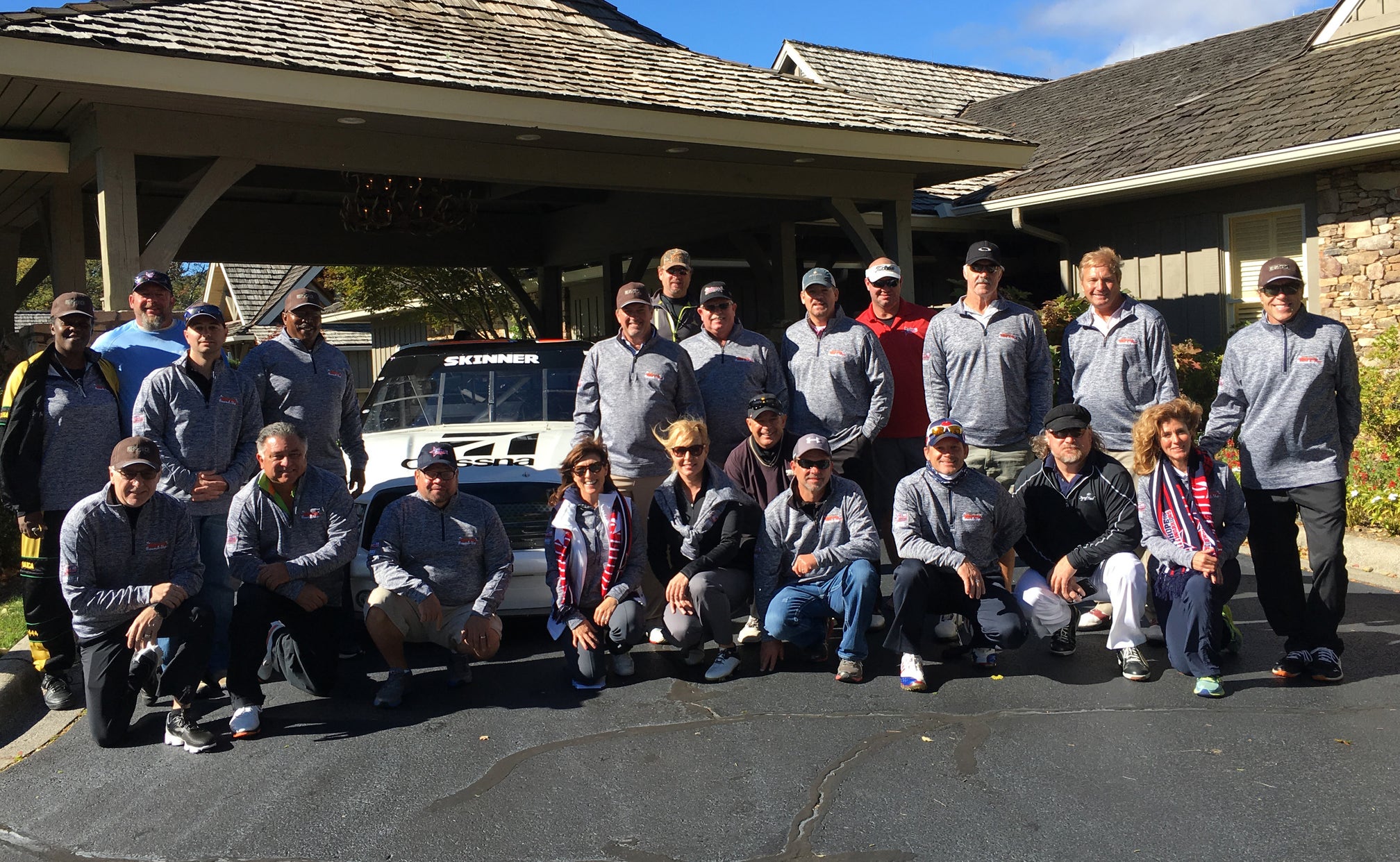 Mike Skinner charity event raises over $220,000 for military vets
BY Tim Durr • November 15, 2016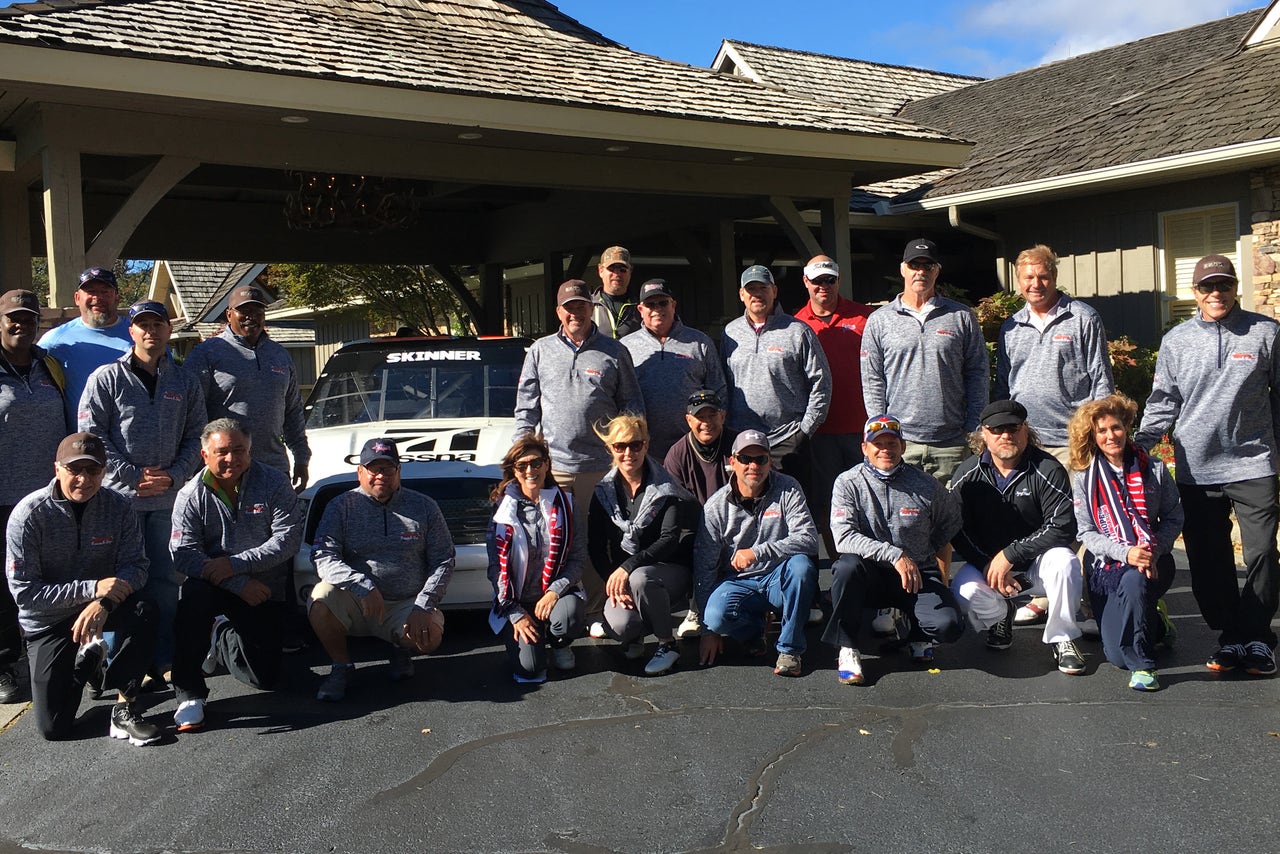 The Skinner Round-Up presented by Cessna celebrated its 10th-anniversary last weekend where it raised over $220,000 to support Hope for The Warriors, a national nonprofit dedicated to restoring a normalcy to life for military veterans and their families.
The event was held at Mountain Falls Luxury Motorcoach Resort and Burlingame Country Club in Lake Toxaway, North Carolina.
"I've always been proud to have my name associated with the Skinner Round-Up each year, and 2016 was no different," Mike Skinner said. "Angie (Skinner, wife) works so hard to plan out every detail of the event, and she has a great team of volunteers behind her helping every step of the way."
Some of the primary sponsors who work with Skinner and his wife Angie are Cessna, Toyota, Bad Boy Off Road, E-Z-GO, and others.
The initial Skinner Round-Up was held in Daytona Beach for the first nine years of its existence before moving to its new North Carolina location this year.
Skinner, the 1995 NASCAR Truck Series champion, used the event as a bit of a reunion to catch up with some of his old racing buddies – Rick Crawford, Ron Hornaday, and Jack Sprague, along with other NASCAR personalities Steve Park, Pat Patterson, Dave Moody, and Bill and Gail Davis.
The two-day event consisted of a shooting competition, golf tournament, hoedown bash, and many other festivities for the military members, their families, and various celebrities in attendance.
Check out some photos from the event below: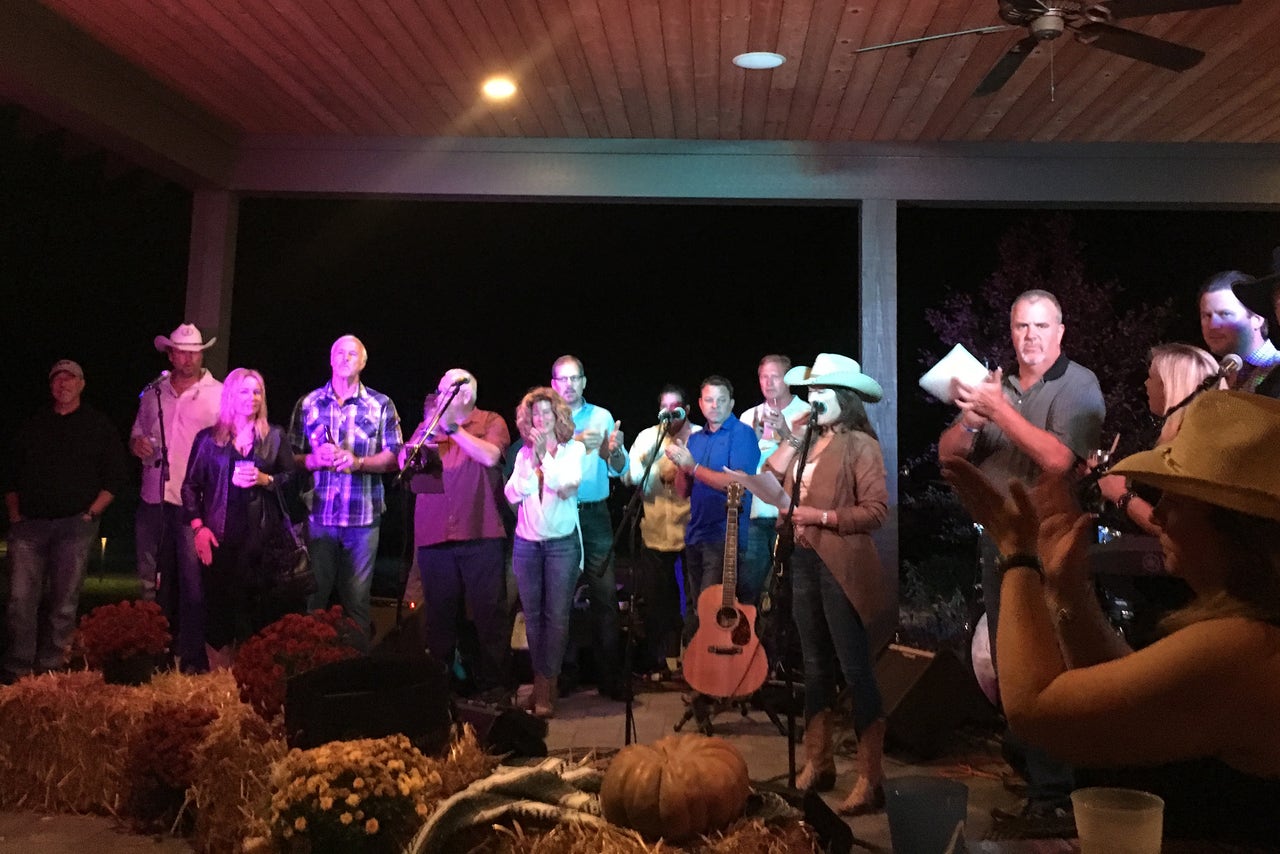 ---
---