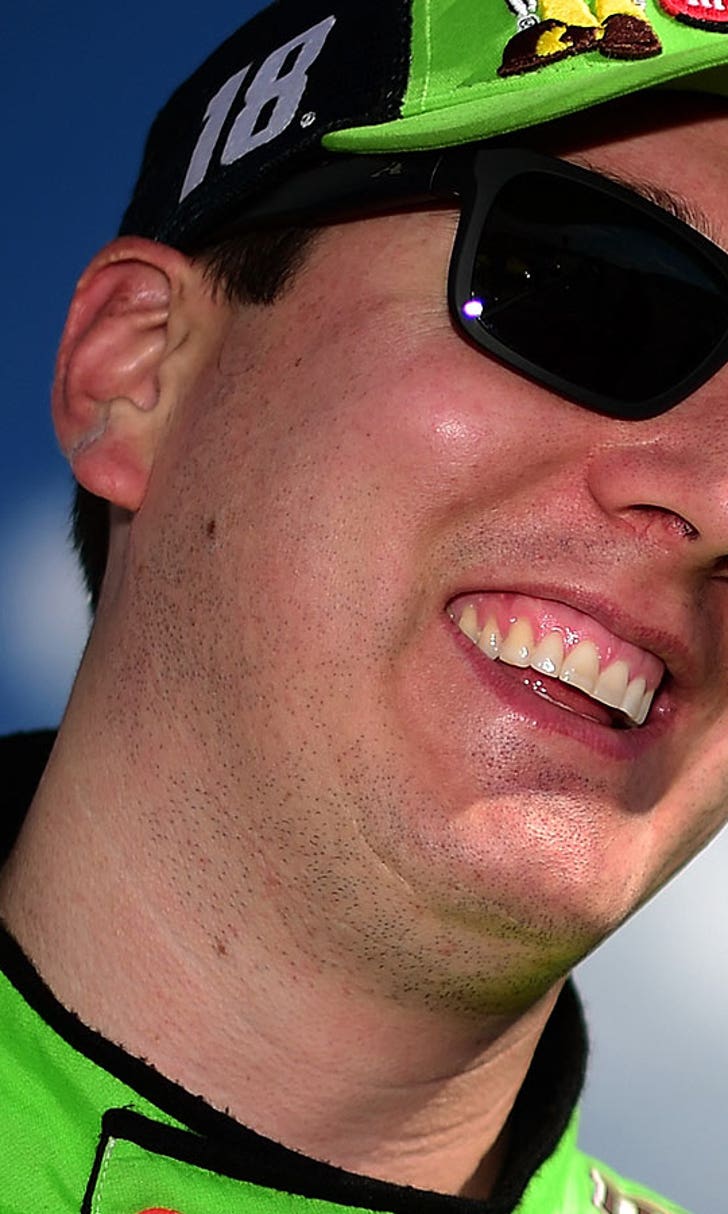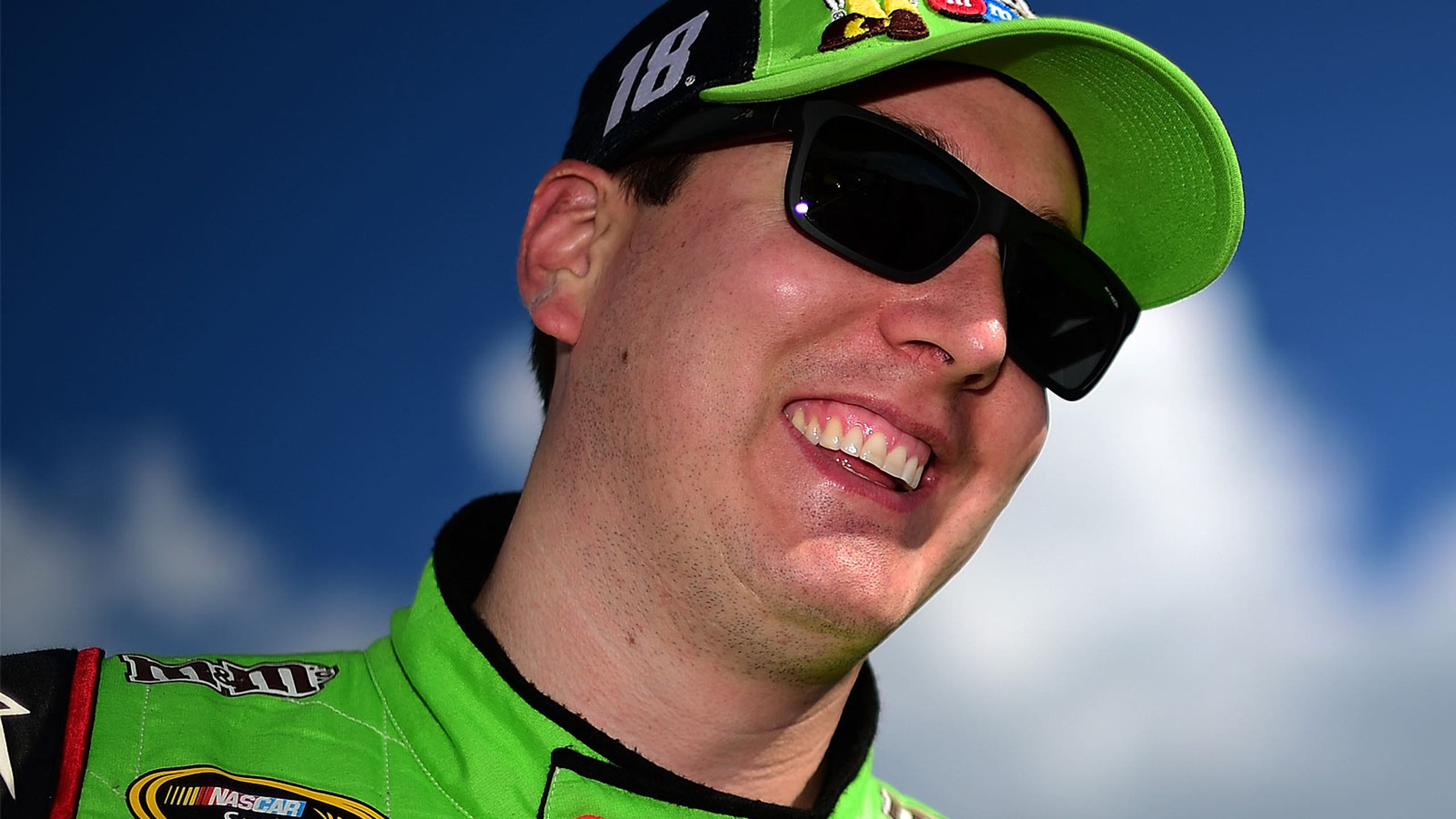 Kyle Busch could win first NASCAR Sprint Cup title after challenging year
BY Jared Turner • November 19, 2015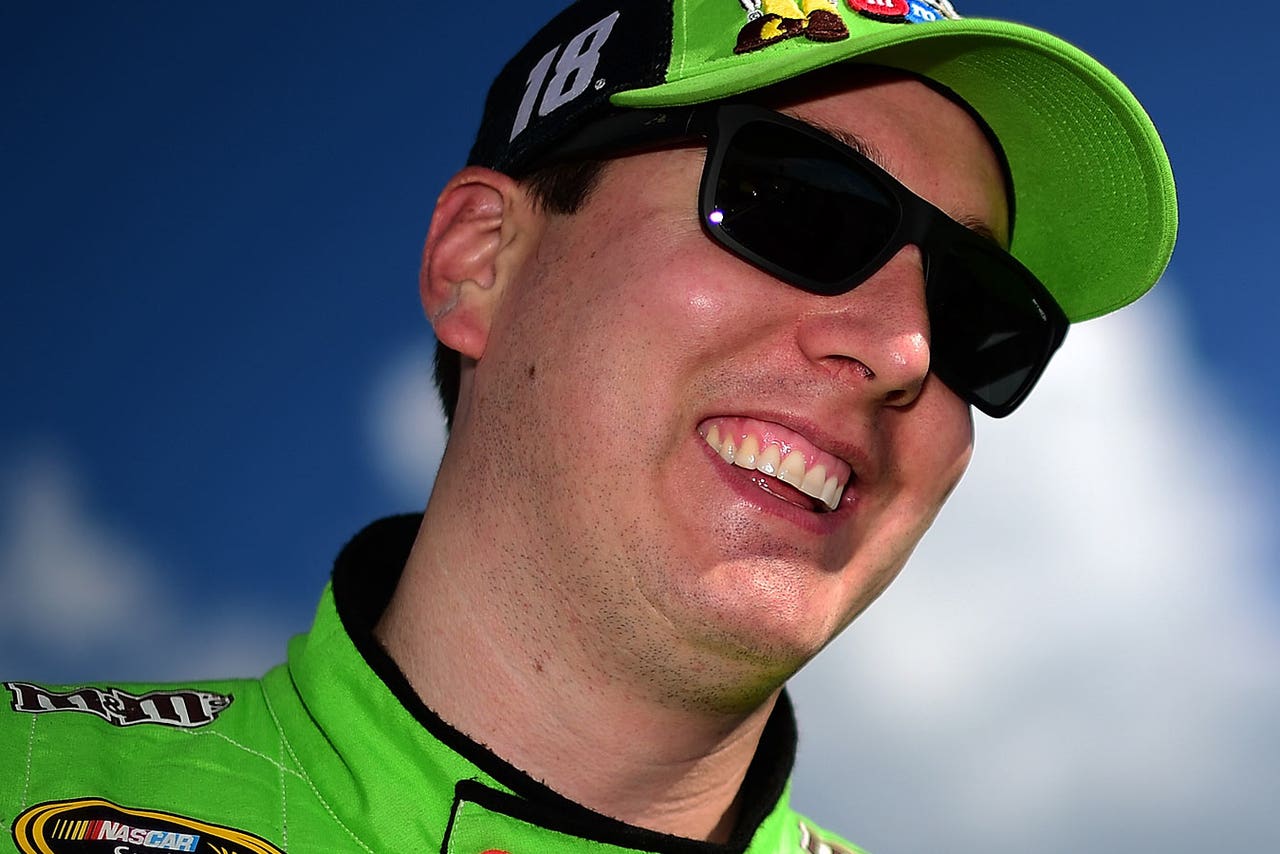 Of the four Sprint Cup Series championship contenders, the driver who has overcome the most adversity this year can be easily identified.
That would be Kyle Busch, who missed the season's first 11 Sprint Cup races while recovering from a compound fracture of his right leg and a mid-foot fracture of his left foot suffered in the NASCAR XFINITY Series opener at Daytona International Speedway.
Busch returned from his injuries faster than virtually anyone expected, and quickly piled up four wins on the way to not only clinching a spot in the Chase for the NASCAR Sprint Cup but also staking his claim as one of the drivers capable of winning it all.
All while staging his remarkable comeback on the track, Busch and wife Samantha have immensely enjoyed life with their first child, son Brexton, who was born on May 18 -- right along the time Busch returned to the No. 18 Joe Gibbs Racing Toyota.
To cap it all off, Busch confirmed during Thursday's Championship 4 media day in Hollywood, Florida that he's signed a new multi-year contract extension with Joe Gibbs Racing that mirrors the new deal that JGR inked earlier this week with Busch's primary sponsor, Mars, Inc.
Now, the driver nicknamed "Rowdy" has at least a fighting chance to claim his first Sprint Cup Series championship on Sunday afternoon at Homestead-Miami Speedway, where he'll go up against heavyweight Kevin Harvick, underdog Martin Truex Jr. and sentimental favorite Jeff Gordon for the crown.
Did Busch ever imagine he would be in this moment when he was lying in a Daytona Beach hospital bed on the eve of this year's Daytona 500, not knowing when he would drive again?
"No, I wouldn't say that I could have," Busch said. "You know, we were trying to figure out whether or not I was going to be (Chase) eligible when I was able to return, and whether or not I could make up enough points to get myself in contention to be Chase eligible come Richmond, and once everything kind of started going, you know, after Michigan, when I crashed out there and finished dead last, we were like, 'Okay, we've got to reboot here and figure out what we're going to do to make the Chase.'
"But things went well," he said. "We won Sonoma. We won four out of five weeks, and man, it just turned around and put us where we needed to be for this Chase."
A former XFINITY Series champion, 33-time Cup race winner and winner of a combined 120 races in the XFINITY Series and Camping World Truck Series, Busch has accomplished much in the sport since bursting onto the scene of NASCAR's major touring series in the early 2000s. 
But a Sprint Cup Series championship -- the biggest prize of all -- has always eluded him. And, frankly, he's never even come all that close to one.
Sunday's winner-take-all title race in South Florida offers the 30-year-old driver an opportunity to put the perfect exclamation point on a year in which he's already defied remarkable odds.
"It would mean everything," Busch said of winning the championship. "I mean, it's been something that I've dreamed about for years and have always strived to try to achieve. You know, this is something that you work at as a 12-year-€'old, 13-€'year-€'old kid racing legends cars. For me to have this opportunity to go out here and win this championship would be the top moment in my career and in my family and everything else to have this format the way it is. You can't take anything away from my brother (2004 Cup champion Kurt Busch) and the way he won it, but man, this one seems pretty tough. But we'll just fight it out and we'll see how it goes, and hopefully it's one of the greatest days of my life."
Busch doesn't hold a particularly impressive record at Homestead, where he boasts just one top-five finish and no wins in 10 starts.
Gordon and Harvick, meanwhile, are both former winners at the 1.5-mile track, while Truex boasts a stellar average finish here of 10th.
Busch insisted on Thursday, however, that he's not concerned about his relative lack of success at Homestead.
"Nope. Nope," he said. "Not at all. I've run well there over the past few seasons. I've been pretty excited about how I've run over the past few seasons. ... You can look at the results, but you've also got to look at how things were kind of going before that."
Busch's team owner, three-time Super Bowl-winning coach Joe Gibbs, harbors high hopes for his lone title-contending driver in Sunday's championship race.
Gibbs also expressed excitement about re-signing Busch, who after being one of NASCAR's most hot-headed and temperamental drivers a few years ago has mellowed.
"I think Kyle now, I think for the last couple of years, you can tell he reacts in the car differently," Gibbs said. "He seems to have more of a patience, willing to think through things. He's still very aggressive, but I think also the way he deals with things, he's much more even now. So I think that's part of just ... who knows, growing up, all those other family things. But I think he definitely now is in a different place than he was 10 years ago."  
---
---