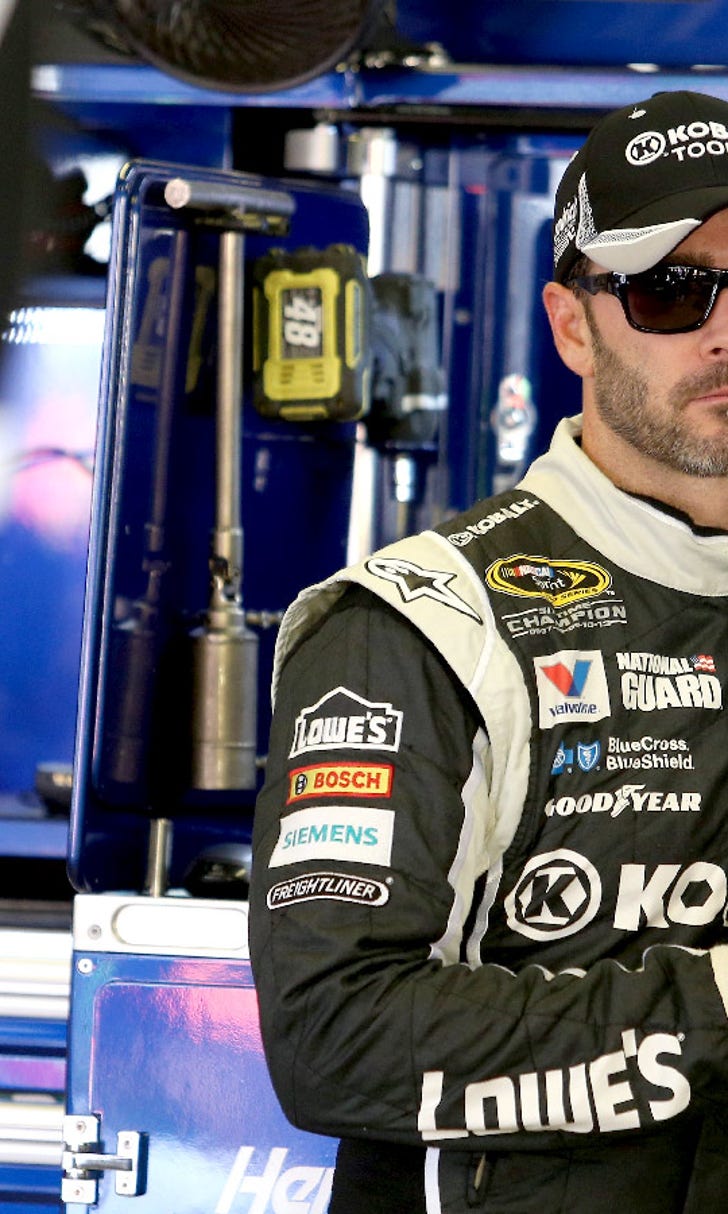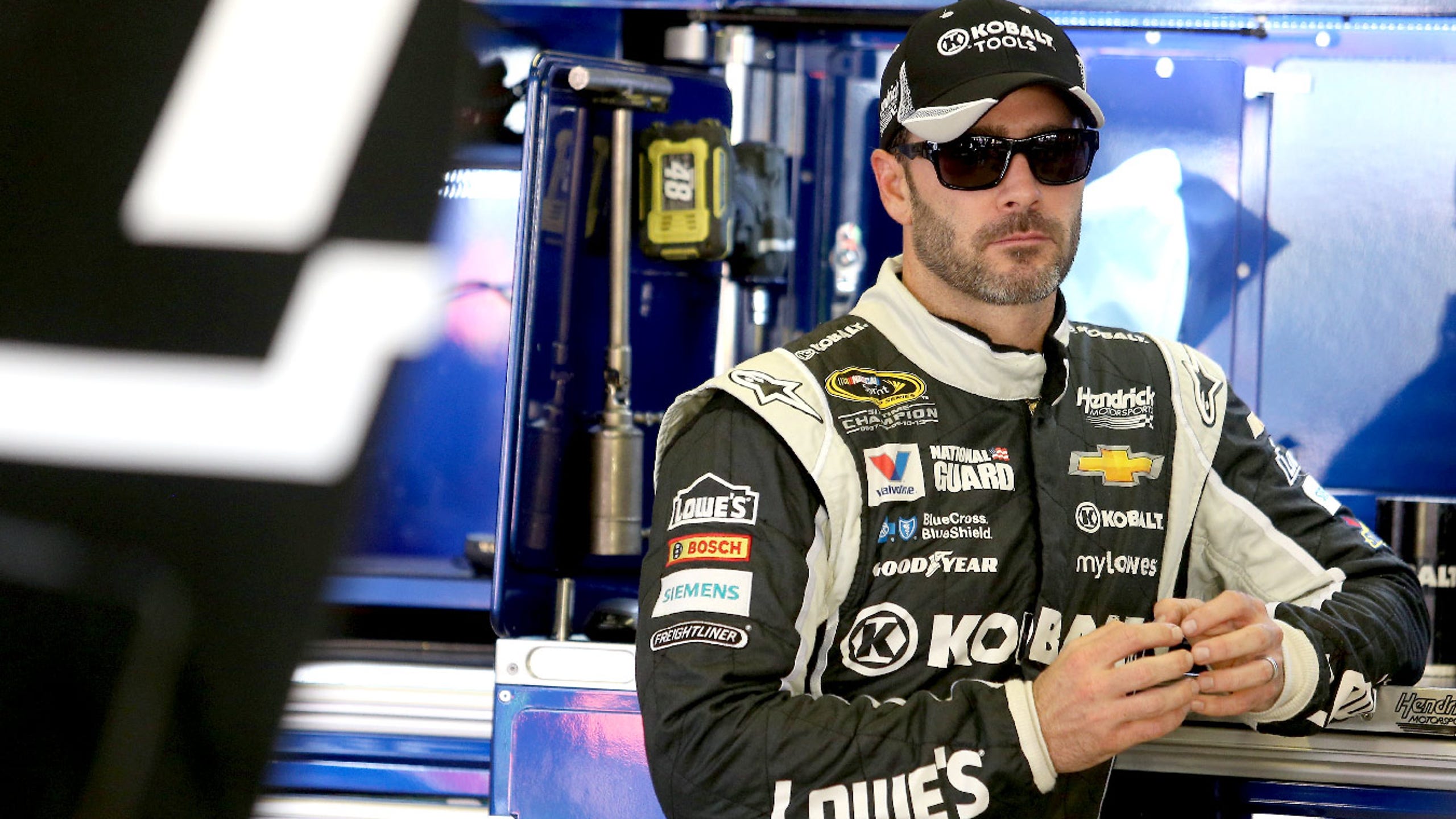 Jimmie Johnson to discuss Hendrick plane crash in FS1 exclusive
BY foxsports • October 23, 2014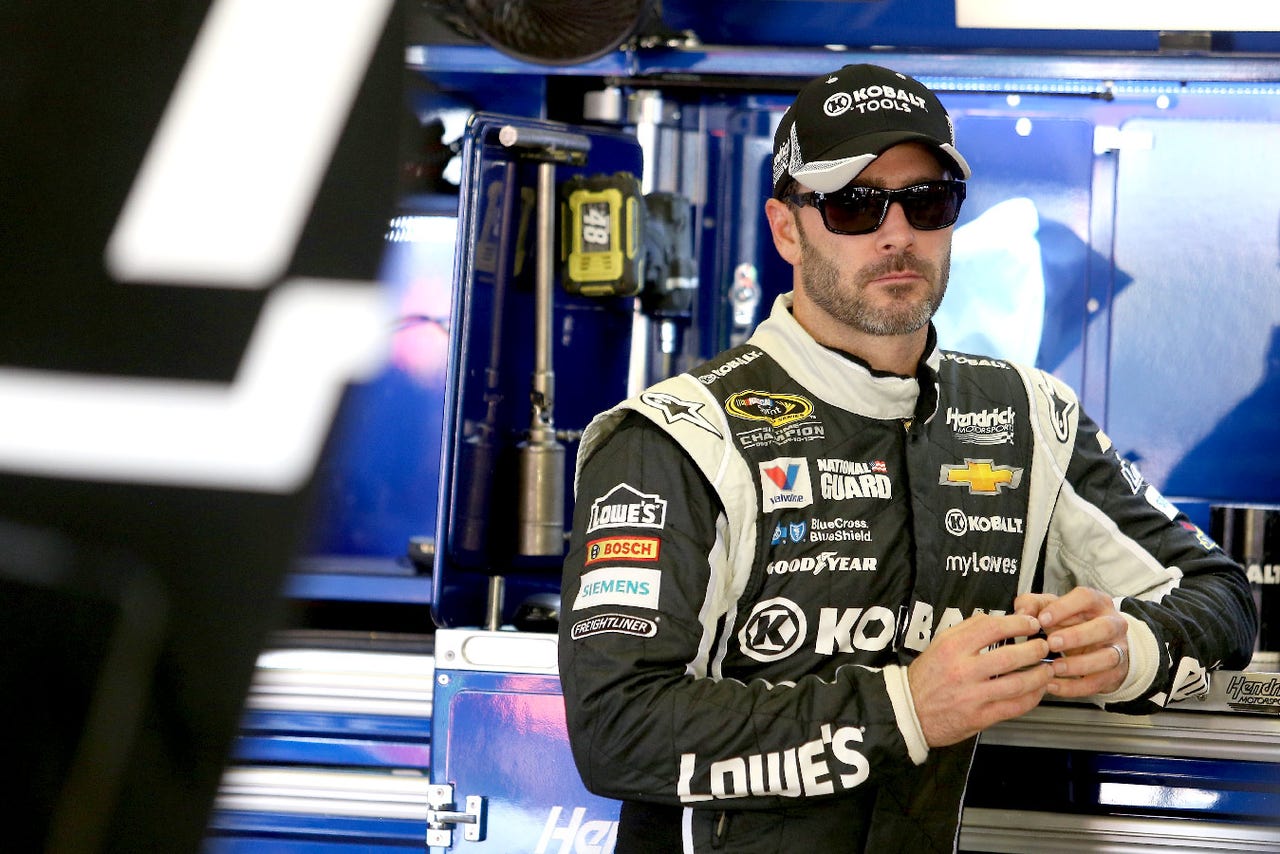 In recognition of the 10th anniversary of the Hendrick Motorsports plane crash, six-time NASCAR Sprint Cup Series champion and Hendrick Motorsports driver Jimmie Johnson sits down exclusively with FOX Sports 1 to share his memories of the tragic day at Martinsville in a feature airing Sunday at 10:30 a.m. ET on NASCAR RaceDay.
All 10 people traveling aboard the Hendrick Motorsports plane en route to Martinsville Speedway, including Rick Hendrick's son, Ricky Hendrick; brother John Hendrick; Kimberly and Jennifer Hendrick, John Hendrick's twin daughters; head engine builder Randy Dorton; DuPont executive Joe Jackson; Hendrick Motorsports general manager Jeff Turner; Tony Stewart's pilot, Scott Lathram; and pilots Liz Morrison and Dick Tracy, were killed when the plane crashed shortly before the start of the race. Johnson won the Martinsville race that afternoon, unaware of the accident until the conclusion of the event.
"In His Own Words: Jimmie Johnson" airs during FOX Sports 1's two-hour NASCAR RaceDay, and covers a range of topics including: Johnson's mindset heading into the race that fateful morning; the sequence of events after he won and climbed from the car; the camaraderie at Hendrick Motorsports and how it enabled Johnson and others to navigate the tragedy; and Johnson's dedication of a possible future seventh Sprint Cup Series championship with the #Se7en tribute to close friend Ricky Hendrick.
In addition, NASCAR RaceDay follows Joey Logano to Martinsville this weekend, along the way stopping at an old-style Shell station in Fieldale, Va., and taking viewers inside his race shop, complete with his "Rat Rod" and various collectibles. The show also offers a two-part "Chase War Room" roundtable discussion with Larry McReynolds, Ray Dunlap, Matt Yocum and Matt Clark; and live interviews with Logano, Kevin Harvick, Ryan Newman, Denny Hamlin, Brad Keselowski and UFC's second-ranked women's bantamweight fighter, Miesha Tate, who waves the green flag Sunday at Martinsville.
VIDEO: Brian Vickers reflects on life of Ricky Hendrick
---
---