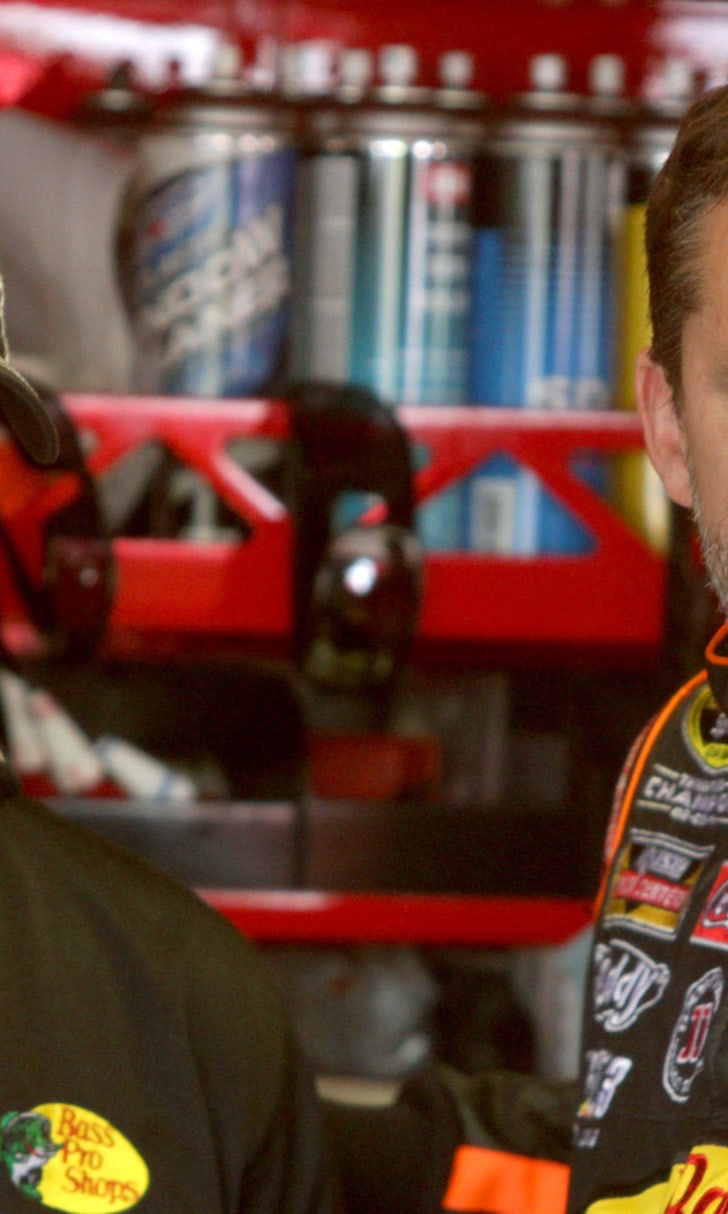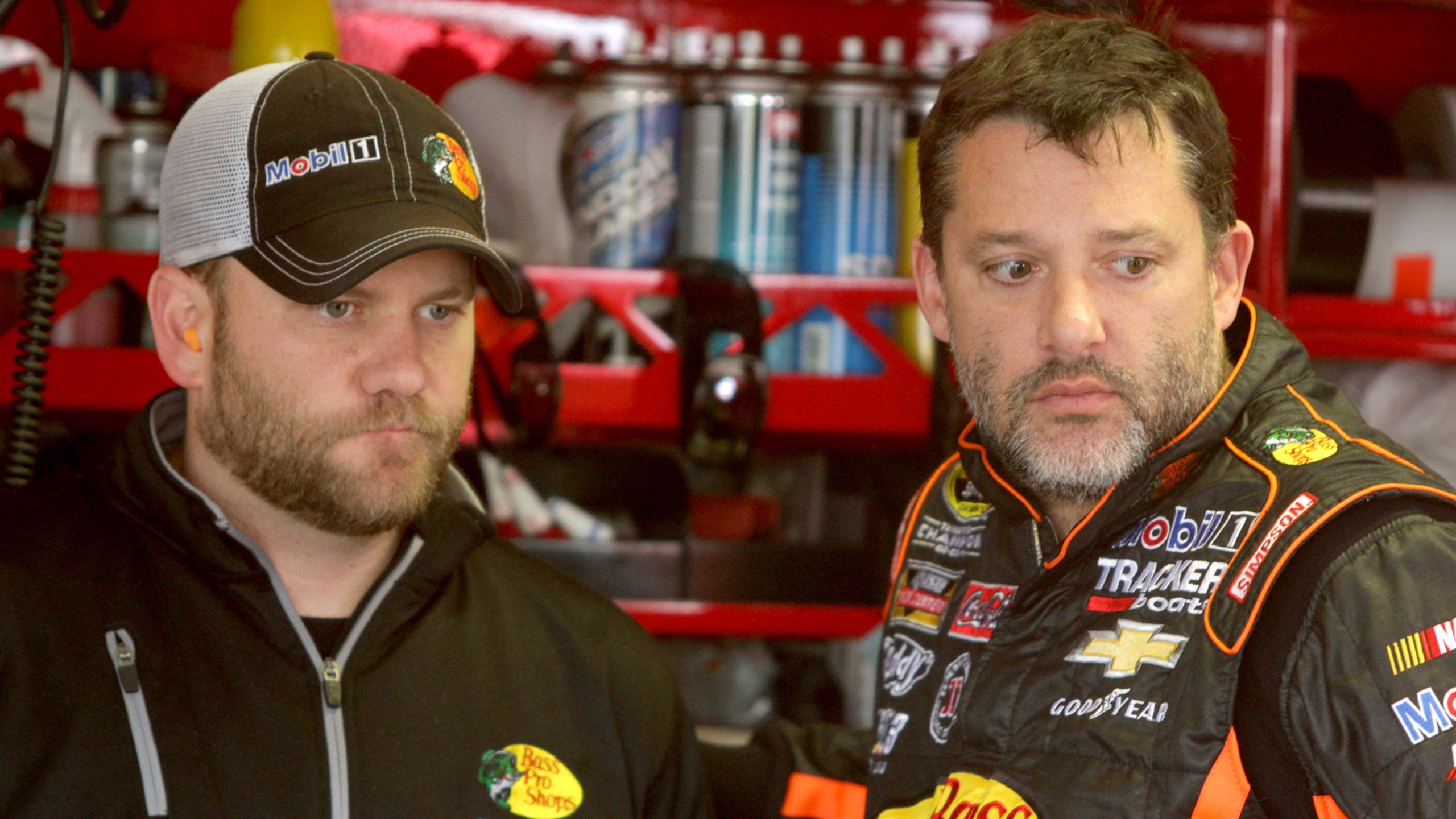 Exclusive: Tony Stewart crew chief keeps team focused on the job
BY foxsports • August 14, 2015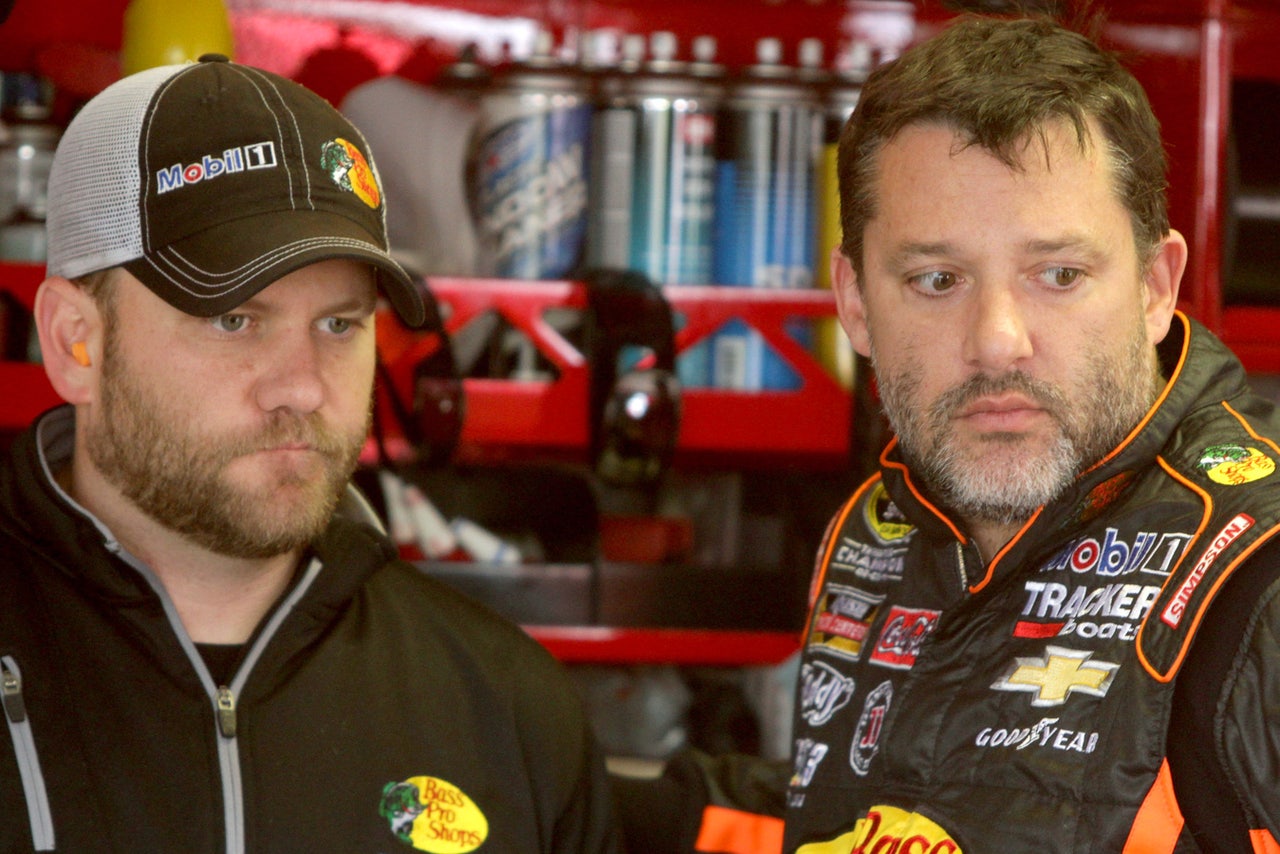 The past two weeks have certainly not been easy for Tony Stewart and his Stewart-Haas Racing team off the track, but it appears things may be pointed in the right direction on it.
Stewart was fast throughout Friday's opening NASCAR Sprint Cup Series practice session at Michigan International Speedway, putting the No. 14 Chevrolet fourth on the leaderboard.
However, just hours before climbing in the car, the parents of Kevin Ward Jr. told ABC's "Good Morning America" they "want justice" for their son's death and "want him (Stewart) accountable."
Last weekend's race at Watkins Glen International marked the one-year anniversary of Stewart's tragic incident with Ward at Canandaigua Motorsports Park, when Stewart's sprint car struck Ward Jr. during a caution period, claiming the life of the 20-year-old racer. Stewart has always maintained that it was a tragic accident, and officials eventually ruled it as such.
But last weekend, Ward's family filed a civil suit against Stewart, claiming wrongful death, reckless conduct, gross negligence and their son's terror and suffering.
For Stewart's crew chief Chad Johnston, his job is to not let the off-track news surrounding his driver to trickle down to the team and play a role in their day-to-day efforts of attempting to build fast race cars.
"I don't pay attention to any of it, to be honest," Johnston told FOXSports.com after Friday's opening practice session. "They pay us to work on the car and get the best out of the car every weekend, and that's where we put our focus.
"It was a horrific tragedy that took place and our hearts go out to everyone involved, but at the end of the day our job is to come here and put fast race cars on the racetrack and we put all our focus on that."
While Stewart's 43rd-place finish at Watkins Glen last weekend was the worst of his career at the track where he owns five wins in his career, the team's overall performance has improved over where it was earlier in the season.
Heading into the July 18 race at New Hampshire Motor Speedway, Stewart told the NASCAR media the team was "desperately trying" to figure out how to run better, that his struggles were "disheartening," and that he was holding the team back, not Johnston.
Despite the poor finish at The Glen -- a result of a rear-gear failure -- Stewart was 10th in final practice and qualified third.
Stewart finished ninth at Pocono Raceway after qualifying fifth for his only top-10 finish in the last 14 races. He was fifth-fastest in opening practice at Indianapolis Motor Speedway, 10th in final practice and fourth in qualifying for the Brickyard 400, but he finished a disappointing 28th in the race.
Johnston credits the team's turnaround as of late -- albeit a small one -- to consistently unloading fast cars off the truck to start the weekend.
"It gives (Tony) the confidence that he'll have the speed he'll need when he unloads and just trying to build a better platform to show up closer," said Johnston. "He's showing up with more confidence, and I think that's the biggest thing."
With only four races left before the 16-driver Chase field is set, Stewart sits 27th in the standings and in need of a victory to make NASCAR's version of the postseason. While Stewart has yet to seriously contend for a victory this season, Johnston is confident if the team keeps moving in the direction they are right now, that could turn around.
"If we keep running like we have been and just unload with speed, I think our chances are just as good as anybody," he said. 
---
---