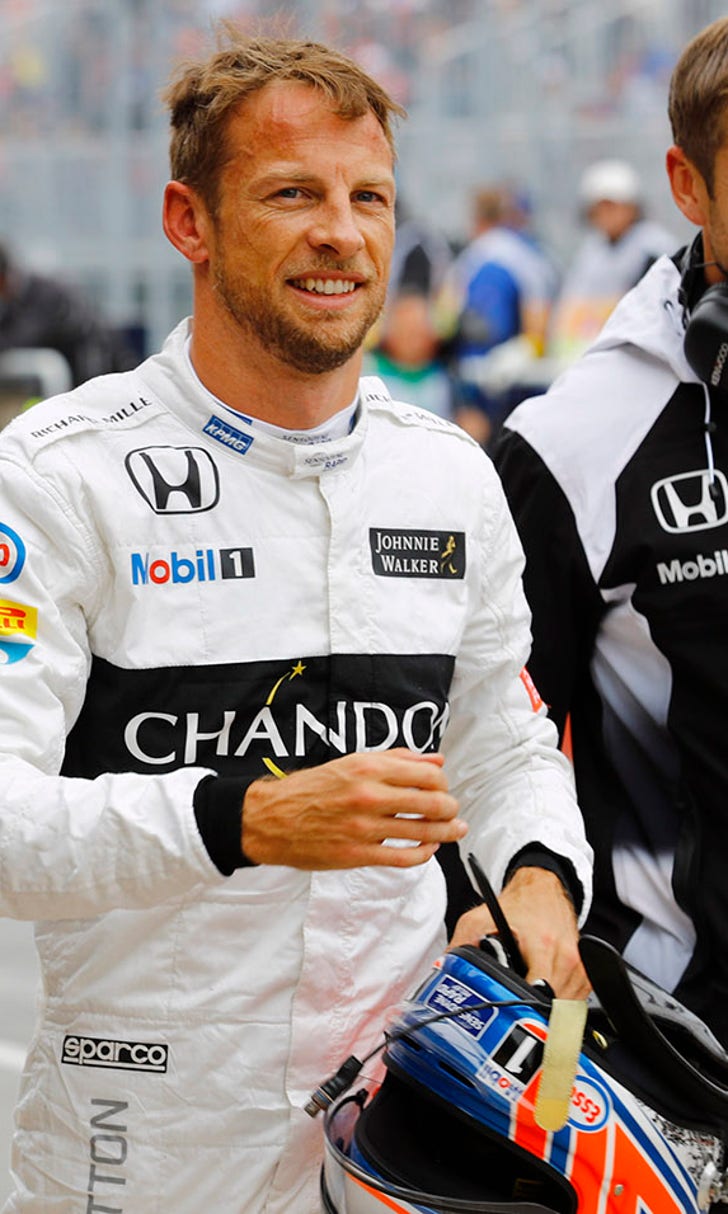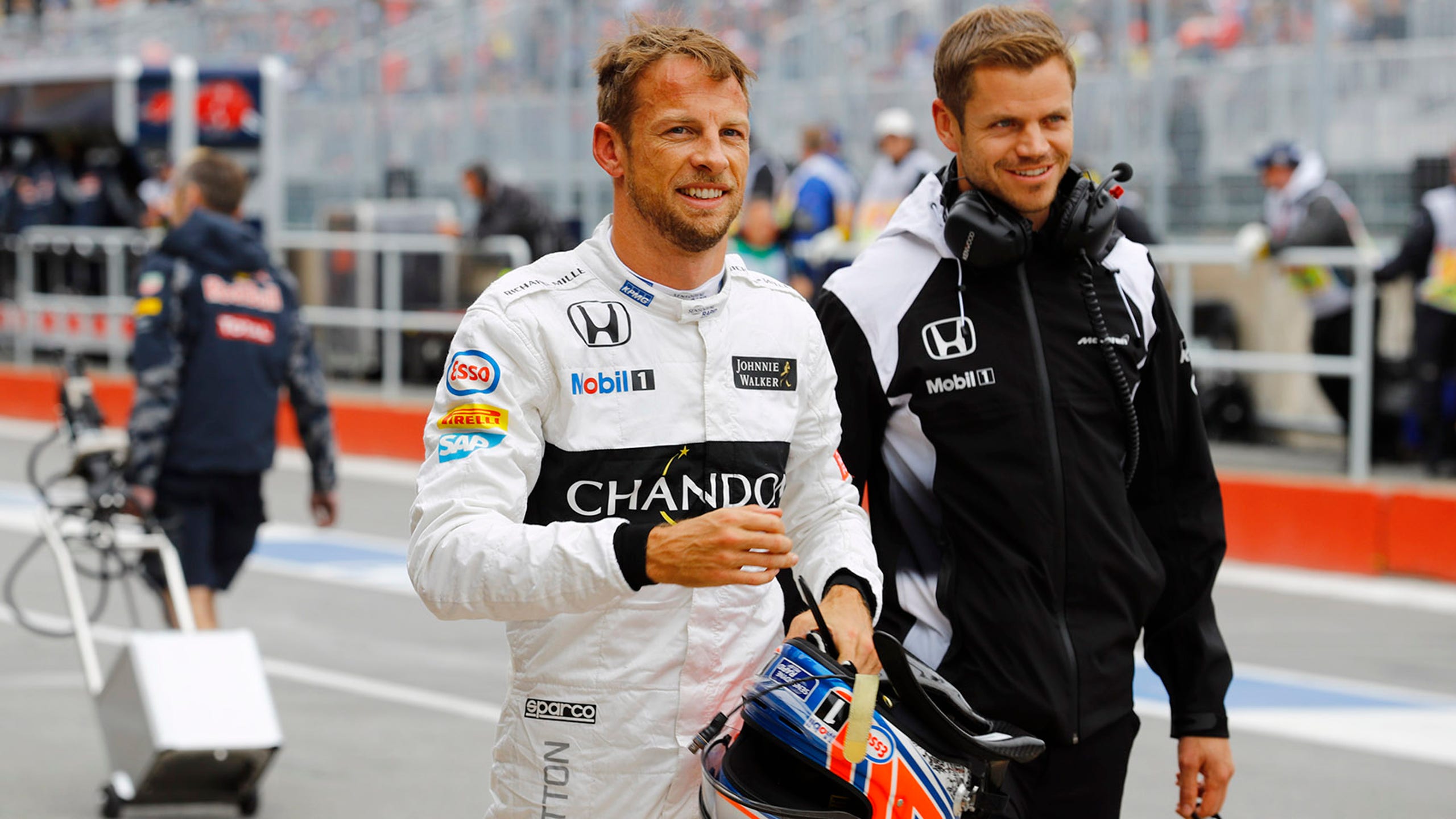 With rain expected, Button says McLaren in good position for F1 race
BY foxsports • June 12, 2016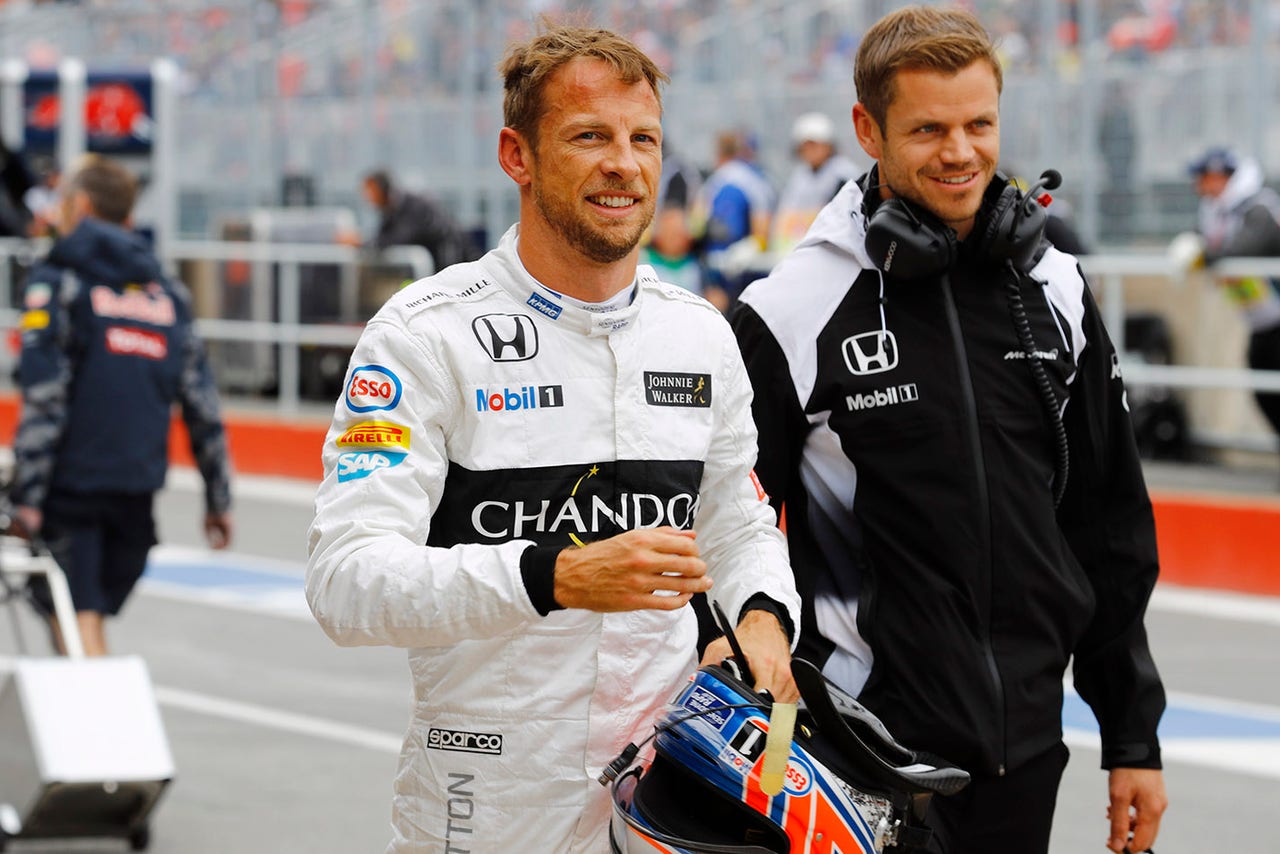 Jenson Button says that the Canadian GP won't be a straightforward race, and believes he could benefit from being one of the first drivers with a free choice of tires for the start.
Button, who is 12th on the grid, also admitted that getting the tires up to temperature at the start and after safety cars could be an issue.
"I think it will be tough," he said. "But after our Monaco experience on the wet tires I think we can handle anything. It was pretty dreadful behind the safety car at the start of the race. It might be tricky, but I think after one lap everything will be fine.
"It's going to be an interesting race. It's not as straightforward as some people might think from the outside, in terms of tire choice, the top 10 have to start on ultras, whereas we get the choice just outside the top 10 whether we run the soft, supersoft or the ultrasoft.
"With mixed conditions, who knows? I think we've really got to concentrate on the weather forecast and have really good belief in it and trust in it and hopefully make the right calls as close a we can to the race."
Button said that the race should show how much progress Honda has made with its power unit since this time last year.
"I think the big test is the race here. Last year we both struggled with not having a massive amount of deployment, and also struggled with massive amounts of fuel saving. So the race was really difficult for us last year. Tomorrow will be the test.
"I know that we have much better deployment than last year, it's an area that's moved forward a lot since last season, and fuel saving hopefully as well. I'm looking to the battle out there tomorrow, if it's dry, if it's wet, I think it's even more exciting, and hopefully we can fight for some good points."
---