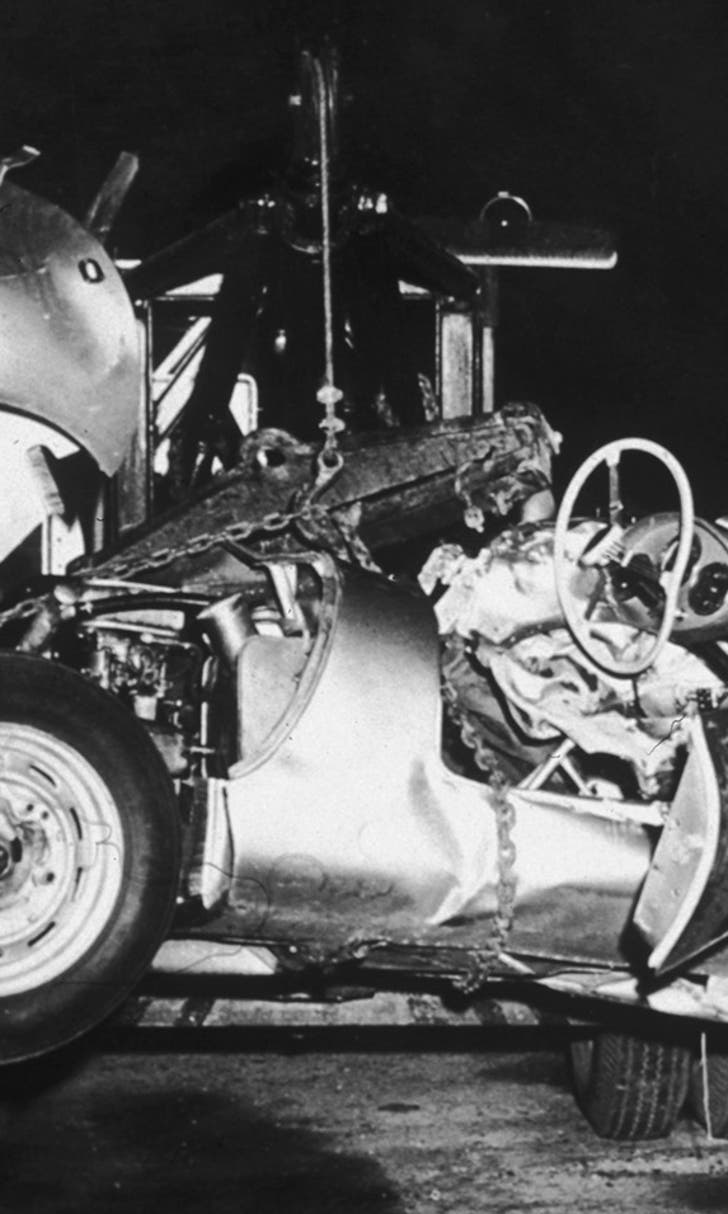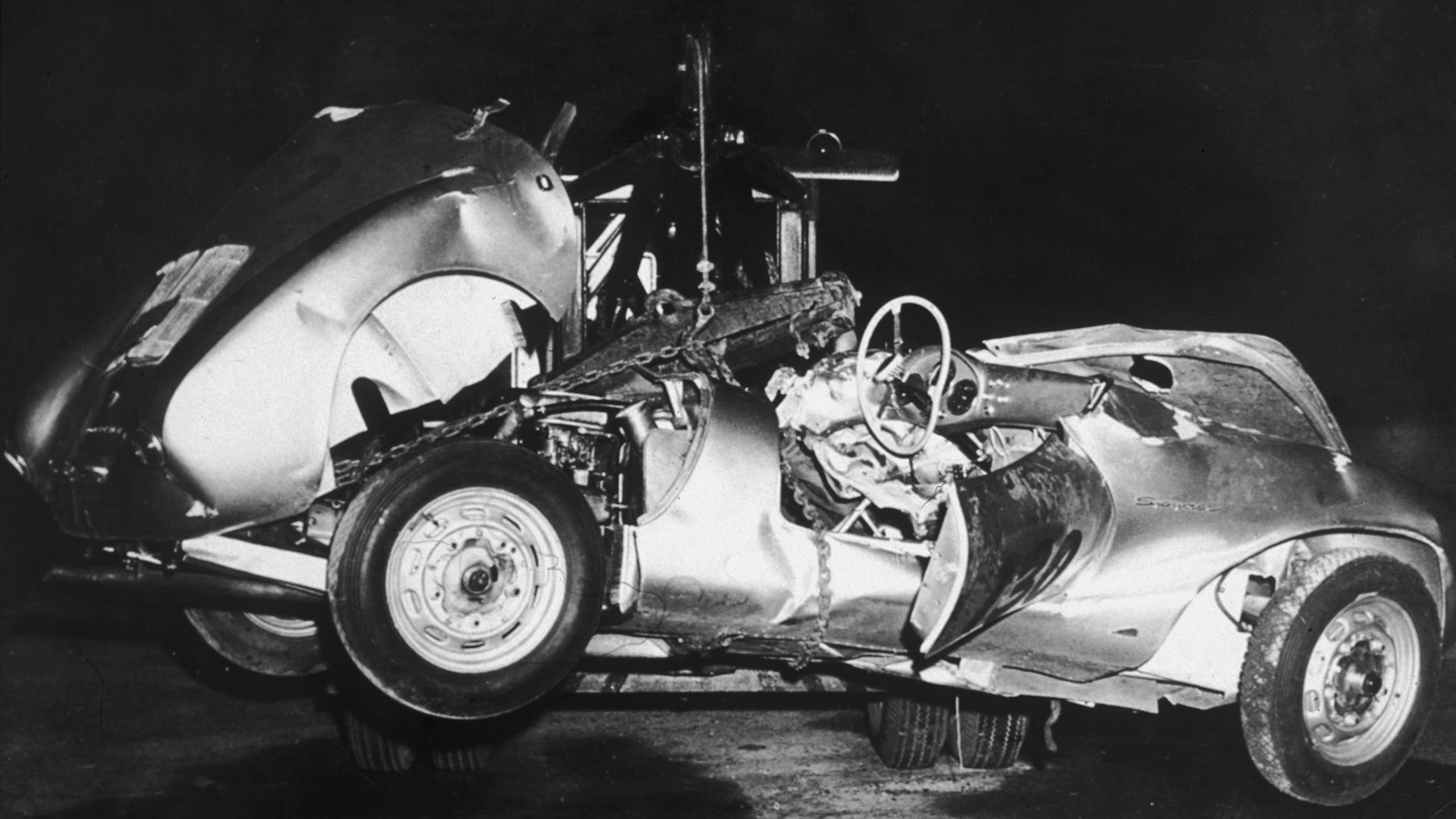 Who owns the lost James Dean Porsche?
BY foxsports • November 15, 2015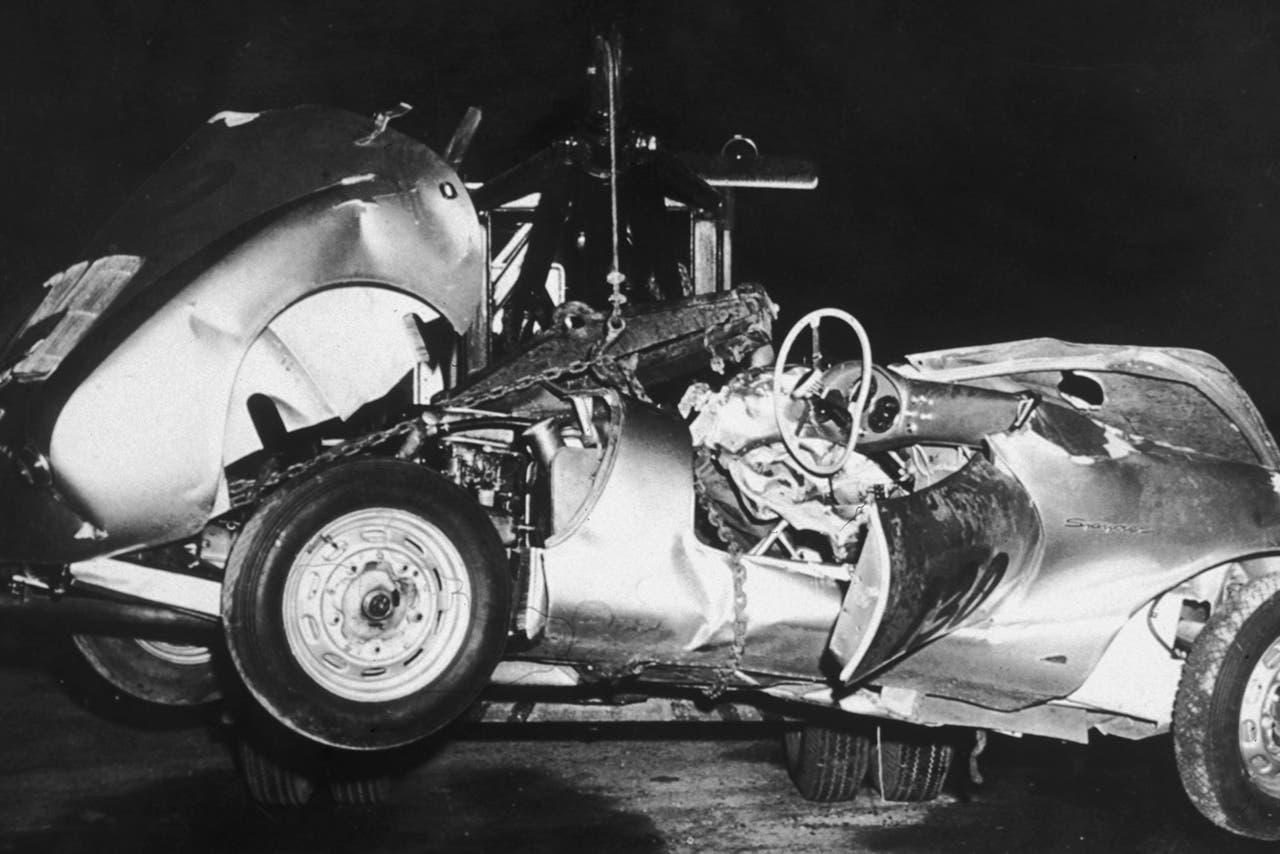 The death of Batmobile creator George Barris has thrown a wrench into the search for another famous car connected to him.
A few months after actor James Dean died in a highway accident in 1955, Barris, known as the "King of the Kustomizers," acquired the remains of the star's wrecked Porsche 550 Spyder, which Dean had nicknamed "Little Bastard."
Barris sent the Porsche on promotional tours around the country until 1960, when, according to him, it disappeared as it was being delivered from an event in Miami back to his shop in Los Angeles, never to be seen again.
Or perhaps it was.
Earlier this year, Shawn Reilly, a 47-year-old Washington State resident, was undergoing psychological counseling when the subject of a scar on his finger came up. Reilly couldn't remember how he got it, which had always bugged him, but the therapy revealed a memory.
According to his lawyer, Reilly recalled that his father, a carpenter, had brought him along on a job in 1974, when he was 6 years old. At a building that still exists, they met up with several men who wanted a wrecked sports car, which could have been the Porsche, hidden behind a wall. Reilly now remembers that he cut his finger on the car. He also thinks one of the men who were there may have been George Barris.
His account of seeing the Porsche has passed a lie detector test that was carried out on behalf of the Volo Auto Museum in Illinois, according to the museum's director, which issued a $1 million bounty on the car in 2005. That money wouldn't go to the car's finder, but to purchase it from its owner. And that's where things get tricky.
Barris always maintained that the car was legally his, a point that his spokesman, Ed Lozzi, reiterated to Fox News shortly before his death. Barris insisted that he knew nothing about the car's whereabouts after it disappeared, but Lozzi would not tell Fox News if the wreck was insured at the time or if any payment was made to Barris, which could have transferred ownership to the insurer if it was found.
According to Volo Museum Director Brian Grams, who had a professional relationship with Barris, no one ever presented documented proof to him that the customizer was the car's owner. He says ownership needs to be sorted out before he can pay a finder's fee or make good on the $1 million offer to buy the car.
So, if the Porsche really is hidden away in an undisclosed building somewhere in Washington, who owns it?
Reilly's lawyer says the location won't be revealed until that question is answered, and that it could end up being anyone from Barris' estate to the building owner or possibly even his client. But one Dean historian believes none of them is the rightful owner.
Attorney Lee Raskin, author of "James Dean: On the Road to Salinas" and an outspoken critic of Barris' stewardship of "Little Bastard," says the car was originally registered in California by its engine number, rather than the chassis number. After the Porsche was written off by Dean's insurance company, it was sold for $1,092 to Dr. William F. Eschrich, who removed the engine and other drivetrain components before Barris took possession of the rest of the car.
Since no official record of that transfer has been discovered - and since Eschrich's family still has the original pink slip for the car, along with the engine - Raskin believes the entire vehicle belongs to the Eschriches. But the family has made no claim to the missing parts of the vehicle or commented on the recent developments.
As for the parties directly involved in the ongoing discussion, Barris' death has slowed the process, which means an attempt to find out if James Dean's Porsche is hidden behind a wall is likely months away.
Article originally on FoxNews.com.
---