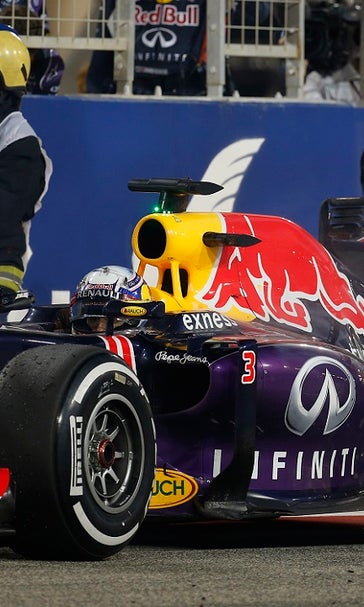 Up in smoke: Ricciardo onto fourth engine after Bahrain GP failure
April 19, 2015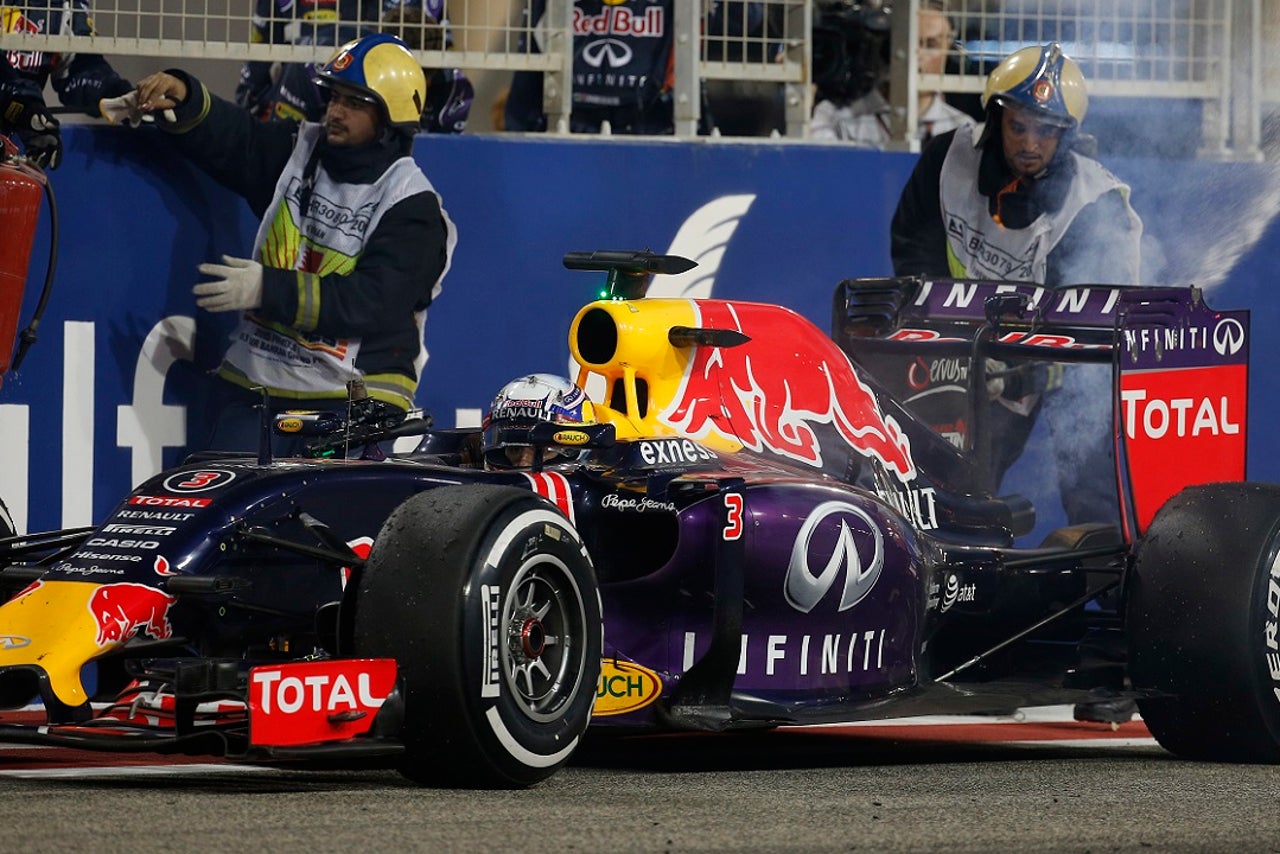 SAKHIR, Bahrain -- Four races into the Formula One season, Red Bull's Daniel Ricciardo has already used up three of his four allocated engines and the pressure is increasing on manufacturer Renault.
Ricciardo's engine blew spectacularly moments before the end of Sunday's Bahrain Grand Prix, but the Australian driver had just about enough momentum to crawl across the line in sixth place.
Red Bull's team principal Christian Horner tried to see the funny side, comparing Ricciardo's engine blowing to the nighttime fireworks that greeted the race winner Lewis Hamilton as he crossed the line moments earlier.
"All the fireworks went off and the engine felt like it needed to join in," Horner said. "But that's three out of four, so he will be on engine four for the next race in Barcelona."
Horner hopes that negotiations for a fifth allocated engine will be approved over the coming weeks, although at this rate Ricciardo might need more than 10 to get through the season without incurring penalty points.
The latest setback for Red Bull, whose other driver Daniil Kvyat retired on Sunday, places the spotlight firmly on Renault after both Kvyat and Max Verstappen -- who drives for Toro Rosso, which also uses the same supplier -- both retired at the previous race in China with engine failures.
The 17-year-old Verstappen also retired in Bahrain-- although this time it may have been an electrical failure -- as did his teammate Carlos Sainz Jr.
"I don't know what happened to my car," said Sainz, who had qualified in ninth place. "I just know that I felt something weird with its behavior and I was forced to stop. I can't hide the fact that I'm upset."
Red Bull is in fourth place in the constructors' championship but is only four points ahead of Sauber, while Toro Rosso is seventh after pre-season predictions from management of a top-five finish.
All of this is a far cry from the days when Red Bull swept the drivers' and constructors' championships from 2010-13 with Sebastian Vettel clinching four straight F1 titles.
Mercedes is already 136 points ahead of Red Bull; Ferrari is 84 points clear and Williams is ahead by 38.
"The top three teams are out of reach but coming into the European season I think we will find a bit more," said Ricciardo, who won three races last season in his debut season for Red Bull.
The two teams and Renault need to sort their problems out fast, with the Spanish GP next up in three weeks' time, followed by the Monaco GP two weeks later.
A late change of specification for Renault's 2015 power unit has been a main contributing factor to the problems and a major upgrade is expected later in the season.
Much is riding on the next few races, with Red Bull owner Dietrich Mateschitz having threatened to withdraw from F1 if Renault does not make its engines more competitive.
---