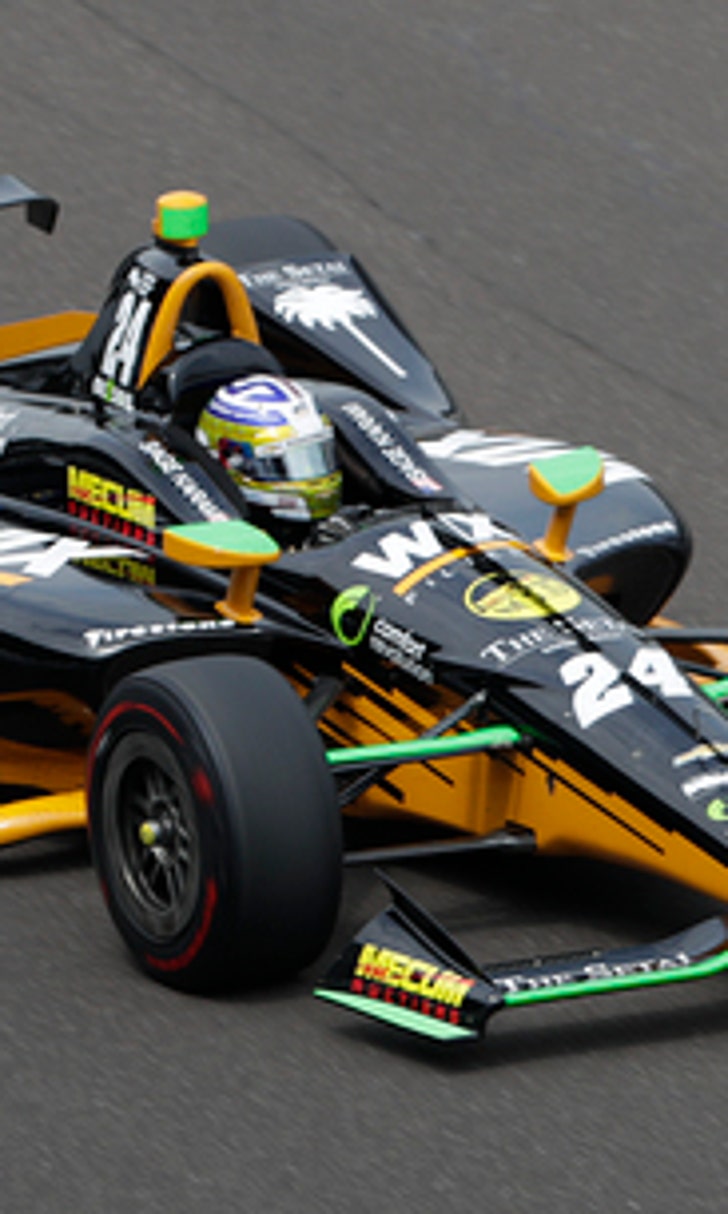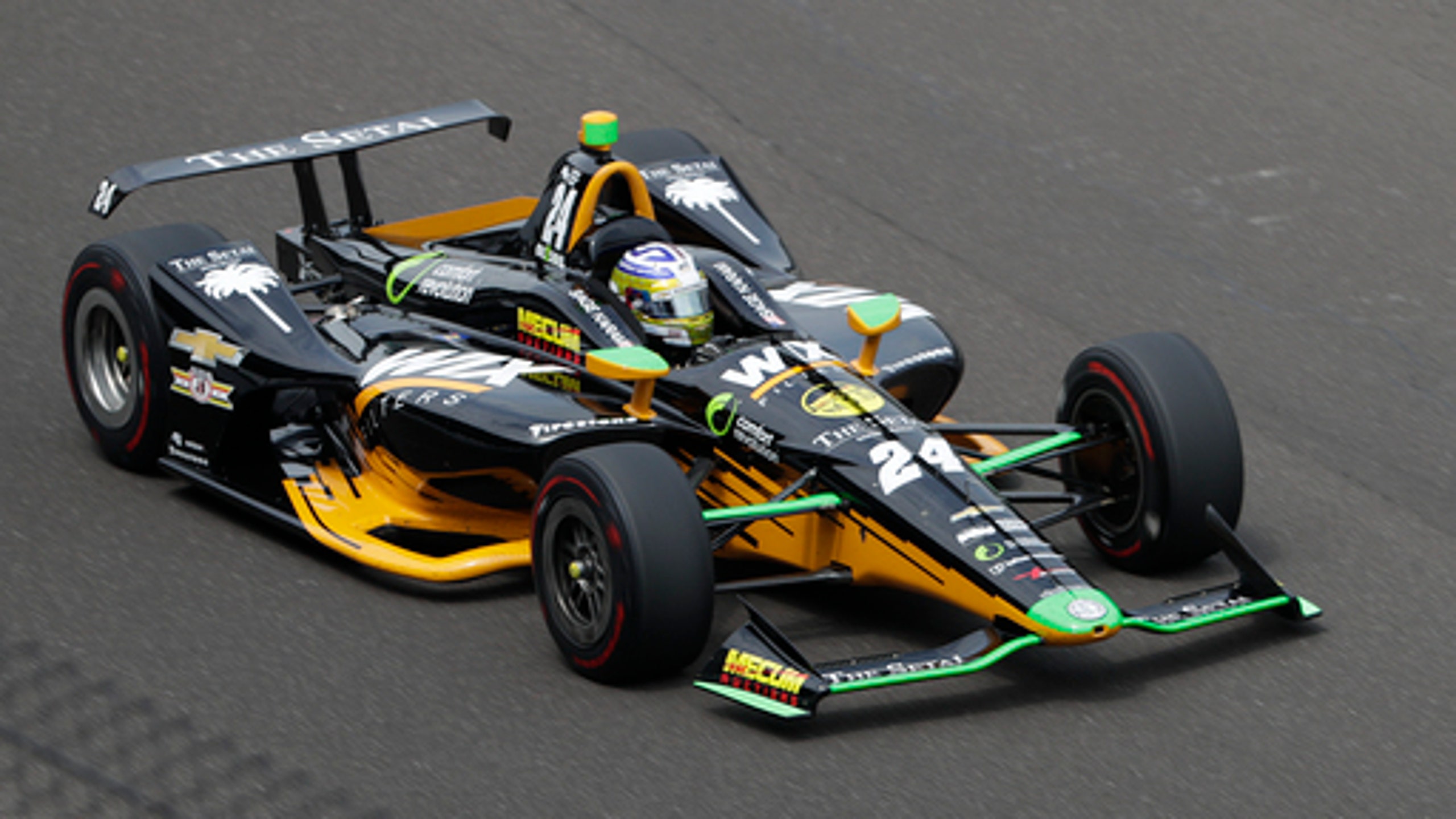 Quest to find an Indy 500 ride can be yearlong effort
May 26, 2018
INDIANAPOLIS (AP) Drivers still show up at Indianapolis Motor Speedway without a ride, walking through the tunnel beneath the great, gray grandstands looming over the front stretch before strolling through Gasoline Alley.
They still visit with team owners. They glad-hand sponsors and engine manufacturers and the behind-the-scenes people that make the Indianapolis 500 happen. They have their helmets packed, their fire suits ready and their eyes focused on the 33-car starting grid on Memorial Day weekend.
They're hoping to land a ride in an extra car, or perhaps fill in for an injured driver.
But that quaint tradition stretching back decades, to the days when the garages just off Georgetown Road were simple wooden barns, has become a last-gasp hope. The harsh reality is that for the many drivers without a fulltime IndyCar ride, the quest to make the starting field for ''The Greatest Spectacle in Racing'' is a yearlong effort - expensive, risky and often heartbreaking.
''The month of May is a motorsports month,'' said Jack Harvey, who is running six races this season - including the Indy 500 - for Michael Shank Racing in partnership with Schmidt-Peterson Motorsports.
''There is a lot of pressure,'' the young British driver said. ''You enjoy the highs and lows. This is a dream for me. It's a dream for the other 32 drivers. It's a dream for the drivers who didn't make it. You can't get to do anything cooler than this.''
That's why they put so much effort into making May happen.
It begins in earnest the week after the race, when prospective drivers begin putting out feelers to potential partners. The cost of a full program for the Indy 500 can approach seven figures, even after the introduction of a new chassis designed to bring down costs, and few can foot the bill alone.
The summer months are spent courting more sponsorship at other races, and establishing contacts that might prove helpful. It takes crew chiefs, technical specialists and dozens more people, right down to the tire changers on race day, to make a team happen.
Once the season is over, those drivers begin reaching out to more established teams. It's possible to go it alone, like longtime driver Buddy Lazier has done for many years, but it takes some of the risk out of the endeavor - and improves your chances of going fast - by forming an alliance.
Thus, you get Jay Howard driving for AFS Racing in conjunction with Schmidt- Peterson Motorsports.
''You're constantly working on your package, how it looks, going to sponsors - `What do you want to do?''' Howard said. ''Once the partners and everybody is on board, you can move forward.''
The soaring cost of putting together a ride troubled IndyCar enough that the series has taken steps toward bringing them down. A new, simplified body kit costs about $90,000, saving roughly $20,000 per car, but that doesn't take into account spare parts, research and development, and testing.
Then there's the engine, which is currently leased by Honda or Chevrolet and costs six figures for the month. Sometimes there are not enough to go around, though the series is hopeful another manufacturer could soon join the fold, eliminating that hurdle and possibly driving down costs.
''More competition is better. That's something we advocate,'' Jim Campbell, vice president of performance vehicles and motorsports for General Motors, said earlier this month. ''We're very fortunate to have new teams this year. There's options next year and the year after that. As we grow it's going to become even more important that we have a third to participate.''
Once a ride is secured, the pressure is on to perform. Not only must one-off drivers keep their team and sponsors happy, they must also put a good foot forward toward next year's ride.
''A lot of people say you're remembered by your last performance. We've got to come in and perform because ultimately we want to be in a seat more times than just the Indy 500,'' said Sage Karam, who has had one-race agreements for the Indy 500 with Dreyer & Reinbold Racing the last few years.
''To do well at this race I think is a bit bigger than doing well at a different race. If you can win this one, it's pretty good,'' he said. ''You just got to come in here with a clear mind and your absolute best, be as prepared as you possibly can because you want to do well at the speedway, but also you want to show that you belong as far as the situation we're in.''
Even when all the pieces come together, lining up on the starting grid is no sure thing.
The moves to drive down costs succeeded in increasing the number of entries this year, and that meant a return to bumping in qualifications. Series regular James Hinchcliffe was the big surprise to miss the show, but he was joined on the sideline by Pippa Mann, who mostly races sports cars but has managed to put together a one-off ride the last few years with Dale Coyne Racing.
Mann did everything right: She secured sponsorship, put together the car and technical package and the people to make her go, and still found herself on the outside looking in.
''It's the worst feeling in the world,'' Mann conceded. ''The team worked so hard.''
There's always next year, though. The long and winding road toward May starts Monday.
---
More AP auto racing: https://racing.ap.org
---
---