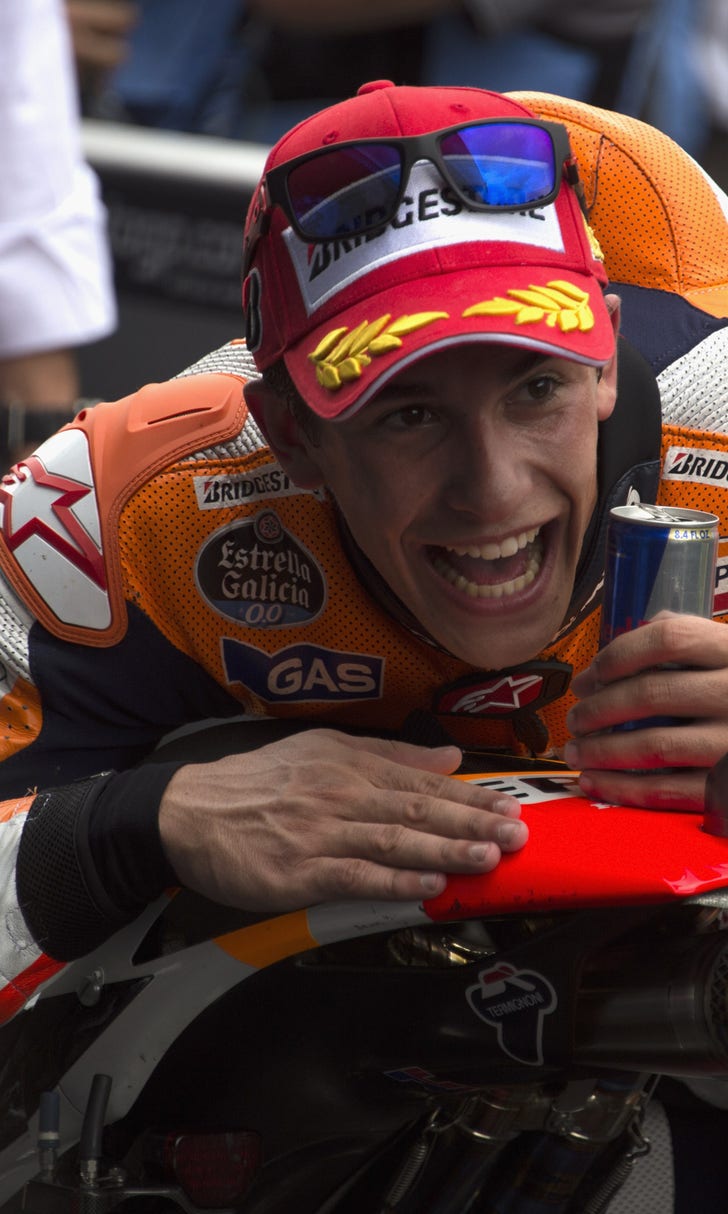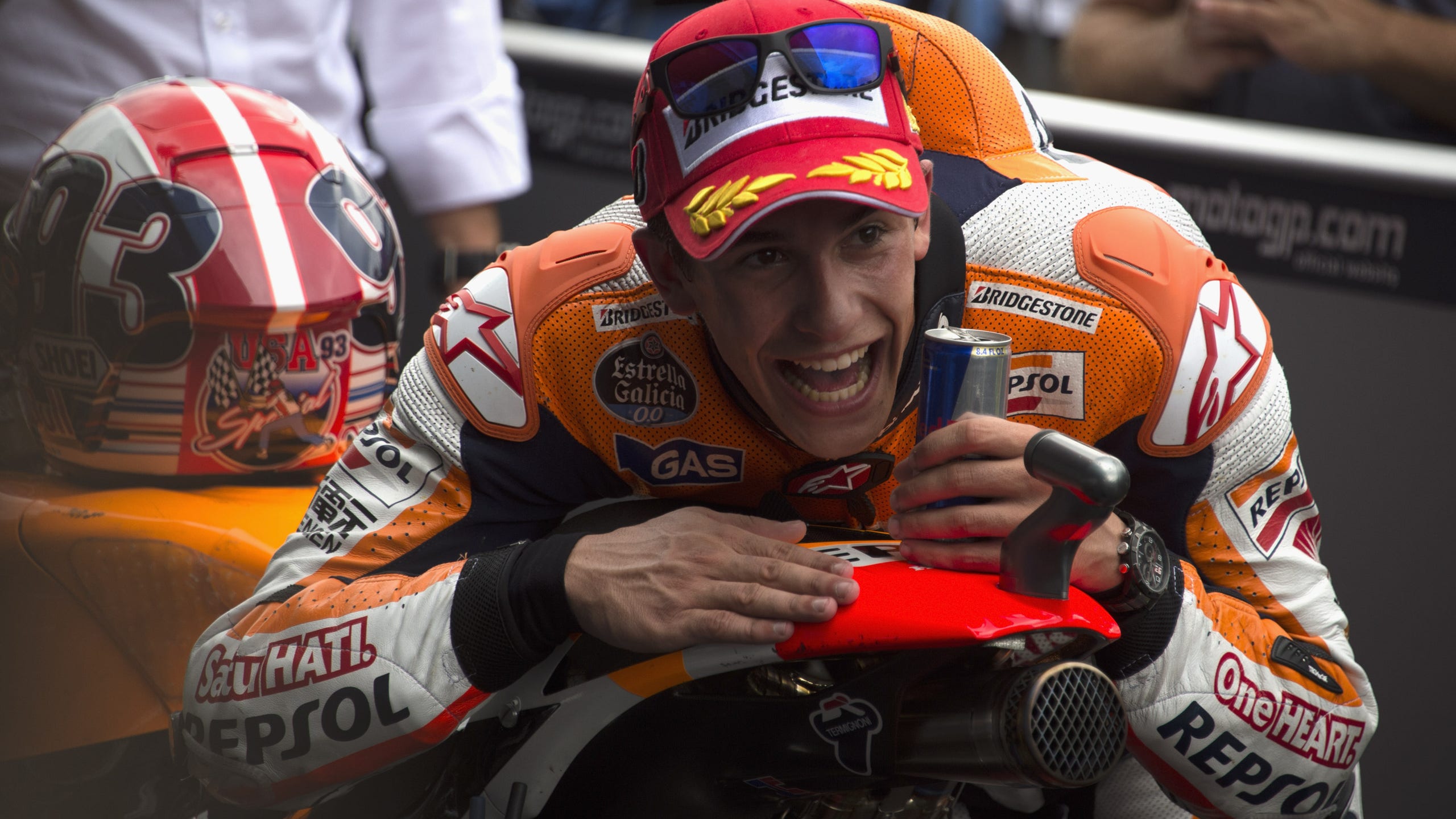 MotoGP star Marc Marquez - 'I'm not afraid to lose'
BY foxsports • August 14, 2014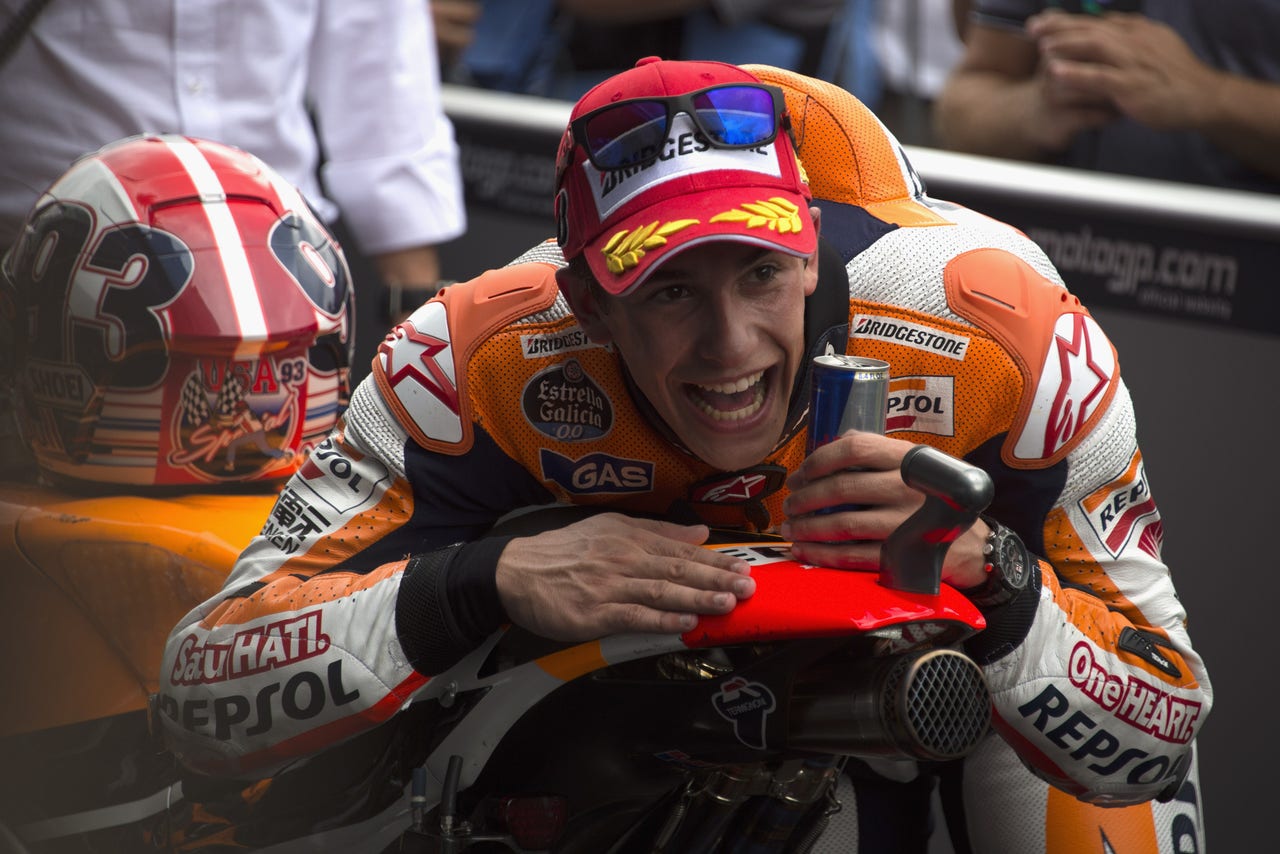 Marc Marquez, the rider who looks unbeatable, says he is not afraid to lose.
And despite his rocket-ship rise to stardom in MotoGP with 10 consecutive wins this season, Marquez says he has a bigger goal.
When he finally stops his - so far - stellar career, Marquez says it is world championships, not race wins, that will mean more to him.
"For me the most important thing at the end of my career is how many titles I have won, not how many races," said Marquez, the youngest ever MotoGP world champion.
"I'm not afraid to lose some races because I know it will happen.
"But I feel the pressure from the media because it looks like if I don't win on Sunday it will be a disaster but it is not like that.
"In the races that I do not win it will be important for me to be intelligent and understand that I cannot win and that I will finish second or third and take some points for the championship."
Marquez has built the massive expectation of success with a season of brilliance, equally sublime and aggressive, in being unbeaten in ten races.
And the opposition is all class, including the likes of Valentino Rossi, Jorge Lorenzo and Dani Pedrosa.
Marquez has now won an incredible 16 races from 28 starts since joining MotoGP with Repsol Honda at the beginning of 2013.
He has the chance of extending his winning streak in Sunday's Czech Grand Prix at Brno on Sunday.
He is already inextricably linked to the legends of MotoGP with his records, either matching or overtaking icons such as Giacomo Agostini, Mike Hailwood and Honda's five-time world champion, Mick Doohan.
Marquez has now matched Doohan's ten consecutive race wins of the 1997 season and, based on his personal benchmark that titles count, he will not doubt treasure reaching Doohan's mark of five titles - or more.
"I never expected I would get 10 victories in a row in MotoGP, let alone 10 in one season," Marquez said.
"And after just more than half the season I already have 10, so I am really happy but the most important thing is to take the title.
"It is incredible what is going on this season and it is nice that my level is compared my to guys like Ago, Hailwood and Doohan."
Marquez's mindset and understanding the reality in racing is one his strengths. He may not be scared of losing but, increasingly in MotoGP, the question is: who can beat him?
**********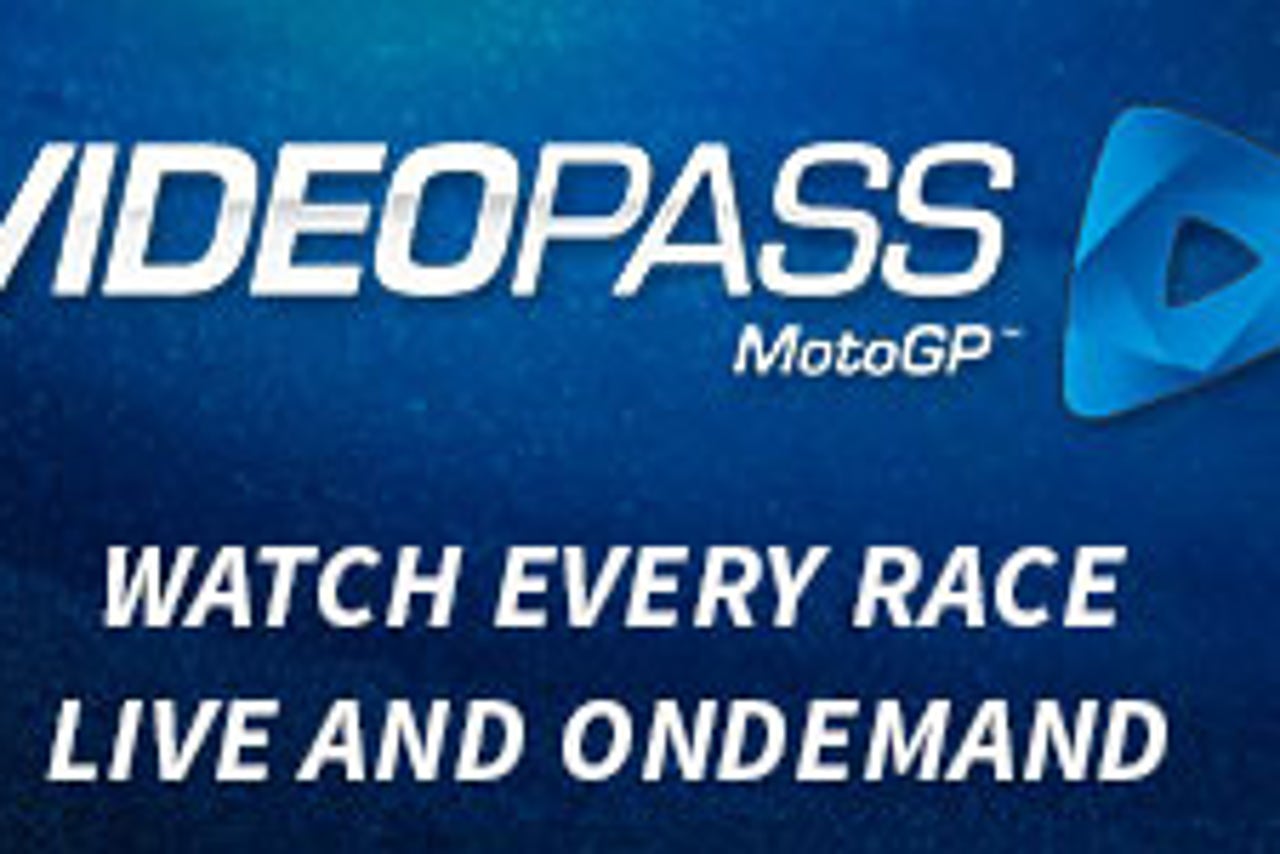 Want to take your MotoGP viewing experience to the next level?
The MotoGP Videopass allows you to watch all three MotoGP categories live and OnDemand from the comfort of your own home or on the go via your tablet or preferred mobile device. In addition, you can enjoy more than 22,000 videos from 1992 to the present day including full races, interviews, summaries, reports and much more.
Click here to access MotoGP's Videopass for half the regular price for the rest of 2014.
---