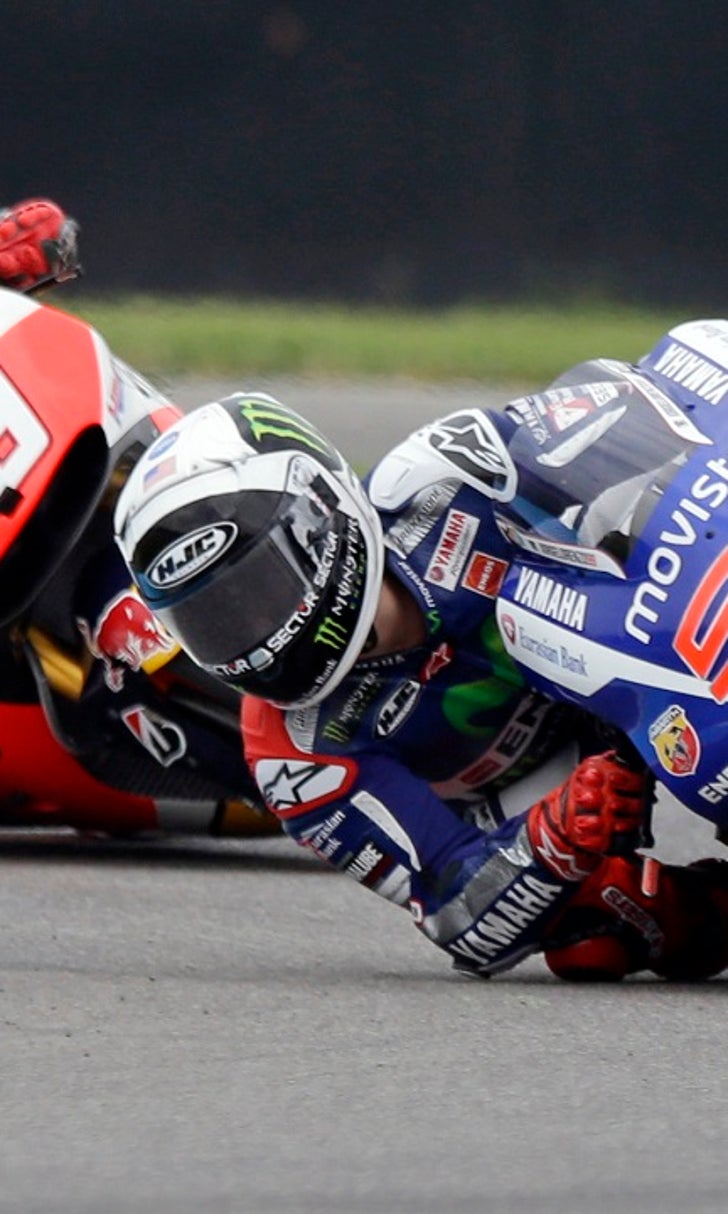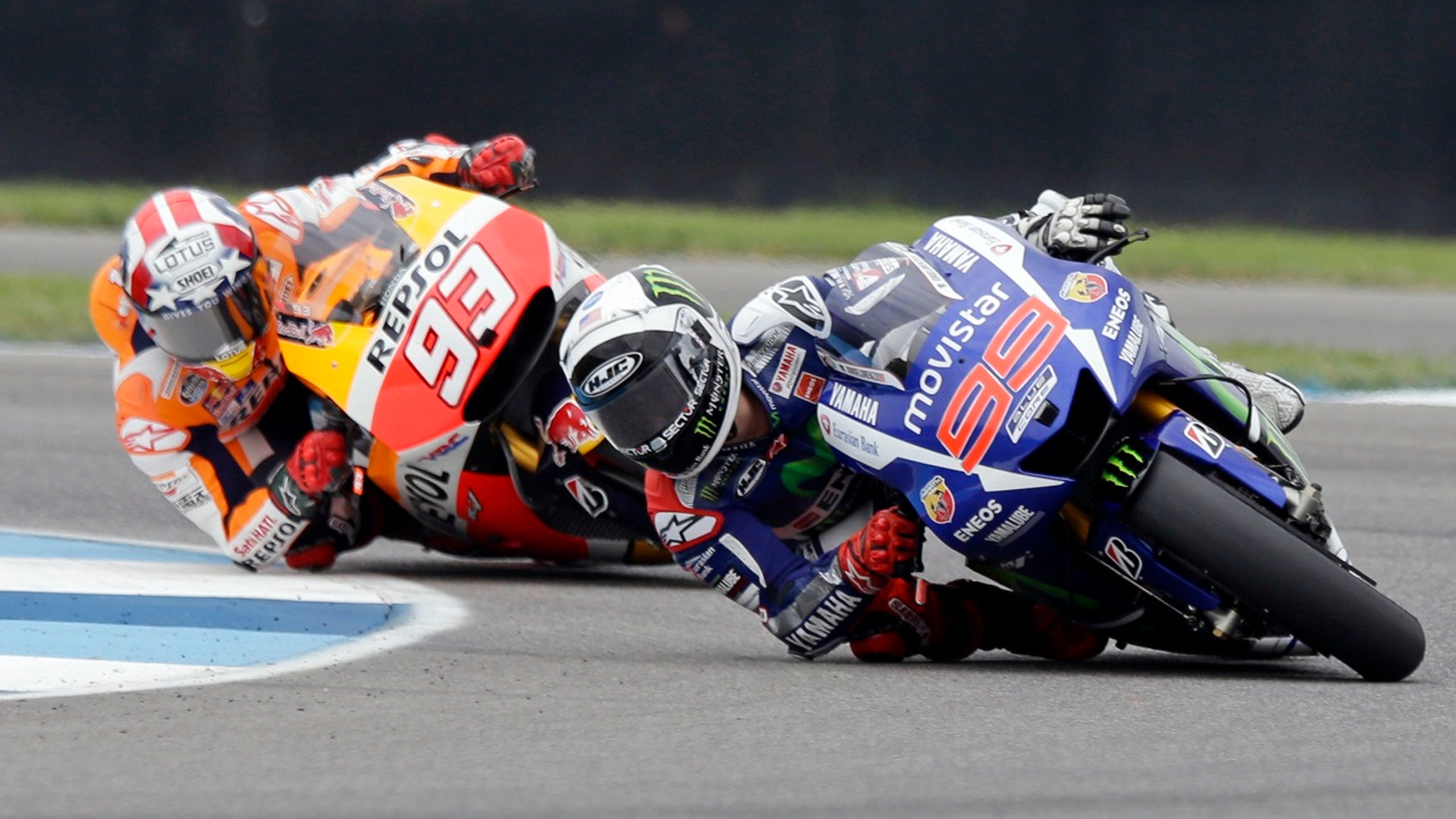 MotoGP: Five things to watch during the Czech Grand Prix
BY foxsports • August 15, 2015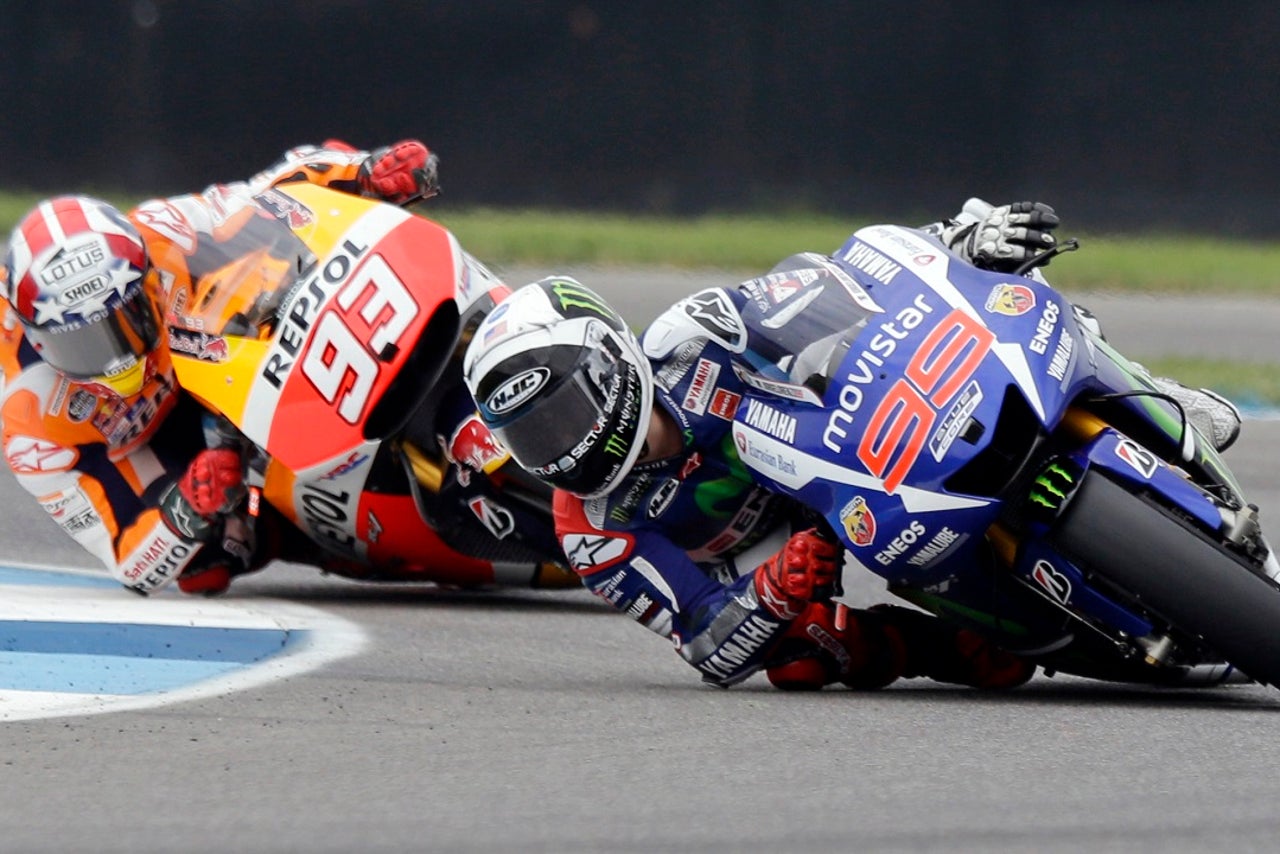 Yamaha has both of its riders on the front row for Sunday's Czech Grand Prix, as Jorge Lorenzo captured the pole in record fashion. However, the challenging Brno circuit has been dominated by Honda in recent years -- the last Yamaha win coming in 2010 (Lorenzo).
With an ultra-close championship battle taking place, the Czech GP could play a dramatic role in the overall picture; coverage begins on FOX Sports 1 at 7:30 a.m. ET.
Here are five things to keep an eye on during the race:
1.) LORENZO'S PACE
The last time Lorenzo started on pole position, he won at Jerez. It was the first of a four-race winning streak that has put him into title contention. Put aside his record-smashing pole position at Brno, it is his strong pace in race trim during practice that suggests he is on target to win his fifth race of the season. Lorenzo is in a good head space and the master of running alone out front if he makes a break on his rivals.
2.) MARQUEZ RIDING WAVE OF MOMENTUM
If Yamaha riders Valentino Rossi and Lorenzo want some breathing space to fight out their personal title battle, they need to halt Marc Marquez's momentum in Brno. Marquez is going for a third win in a row after convincing victories in Germany and Indianapolis. To be a real title threat and make up a massive 56 points, he needs a long winning streak -- perhaps nine races -- so a Brno victory is crucial. Rossi and Lorenzo know this.
3.) THE FRONT ROW -- TRIPLE THREAT
For the first time this season, the world's three fastest men on two wheels -- Lorenzo, Marquez and Rossi -- start together on the front row of the grid. It is a tantalizing scenario for the surge to Turn 1 and the opening lap. Rossi is a supreme race strategist and makes no secret that starting on the front is his best chance of attacking the rhythm of Marquez and Lorenzo. Rossi has started only one other race from the front this season -- the DutchTT -- and he won that race from pole.
4.) DUCATI LOOKING TO END SLUMP
A Ducati has not been on the podium since Andrea Iannone was second at Mugello in May. A midseason slump, with Honda and Yamaha piling on the pressure, has the Iannone and teammate Andrea Dovizioso hoping to change things at Brno. However, Dovizioso is unconvinced that a new engine spec and a narrower, more slippery fairing will make a big difference. He will race the new kit while Iannone will count on his standard spec GP15 to capitalize on his fourth-fastest qualifying time.
5.) PEDROSA RIDING THROUGH THE PAIN
Can Dani Pedrosa ride through the pain barrier for 22 laps at the demanding Brno circuit? Pedrosa will have painkilling injections before the start to numb the excruciating pain after aggravating an old injury in a vicious highside crash in practice. Pedrosa has restricted up-down movement in his left ankle, which makes gear changes very difficult. Pedrosa has no fractures, but suffered severe bruising and carries old screws that were inserted to repair multiple fractures he suffered in 2003 at Phillip Island in Australia.
---