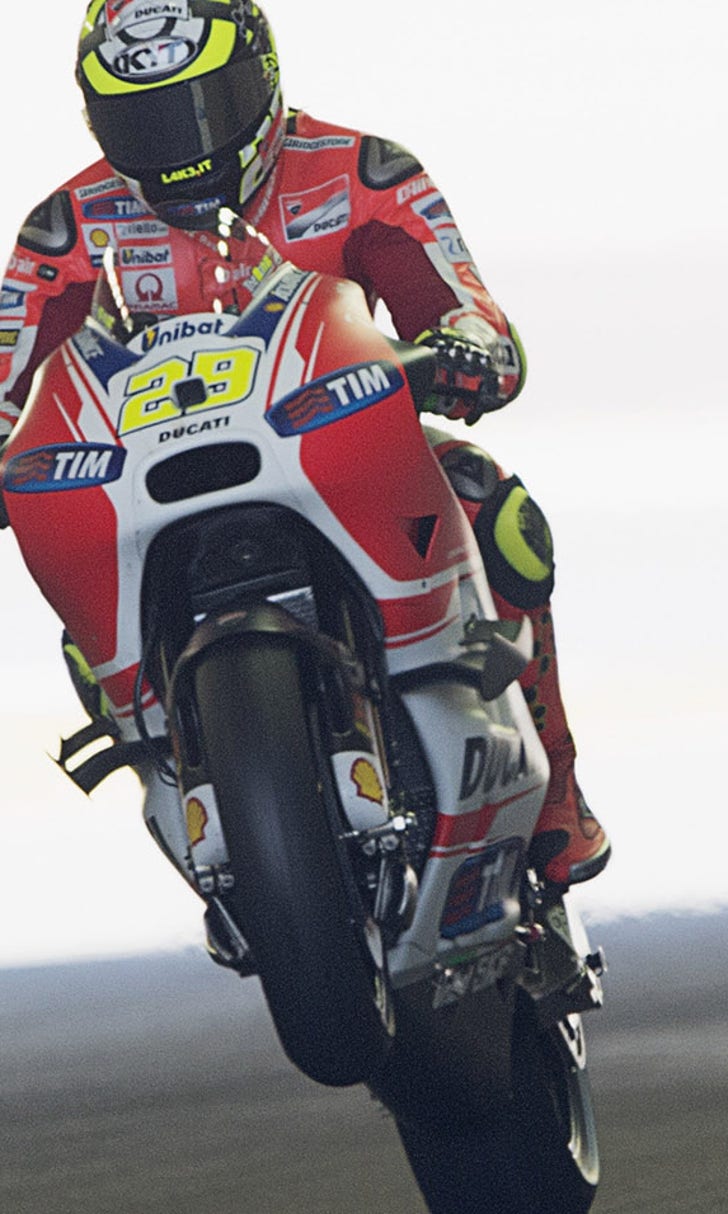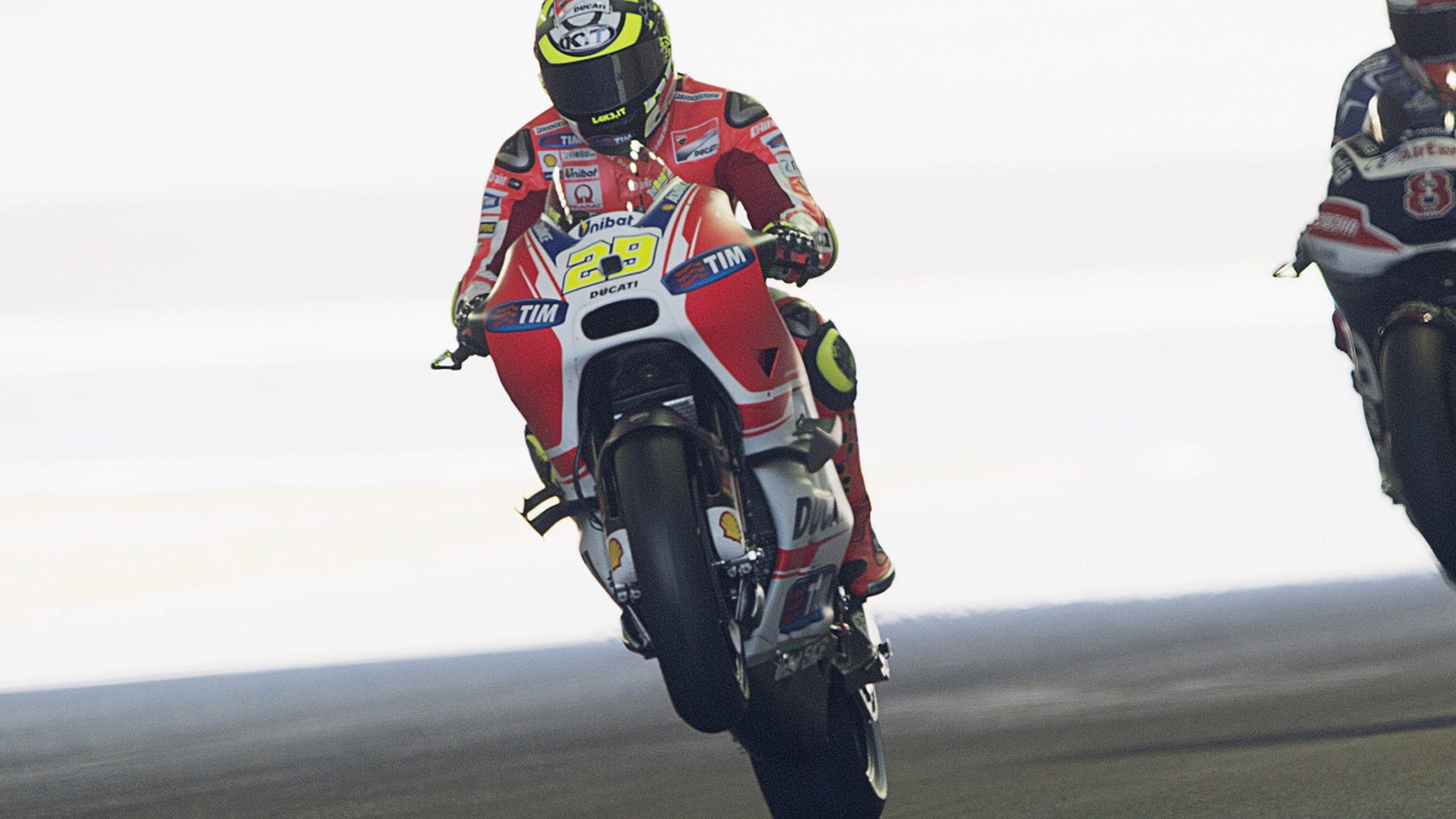 MotoGP: Ducati hoping aero experiment will pay off in Japan
BY foxsports • October 10, 2015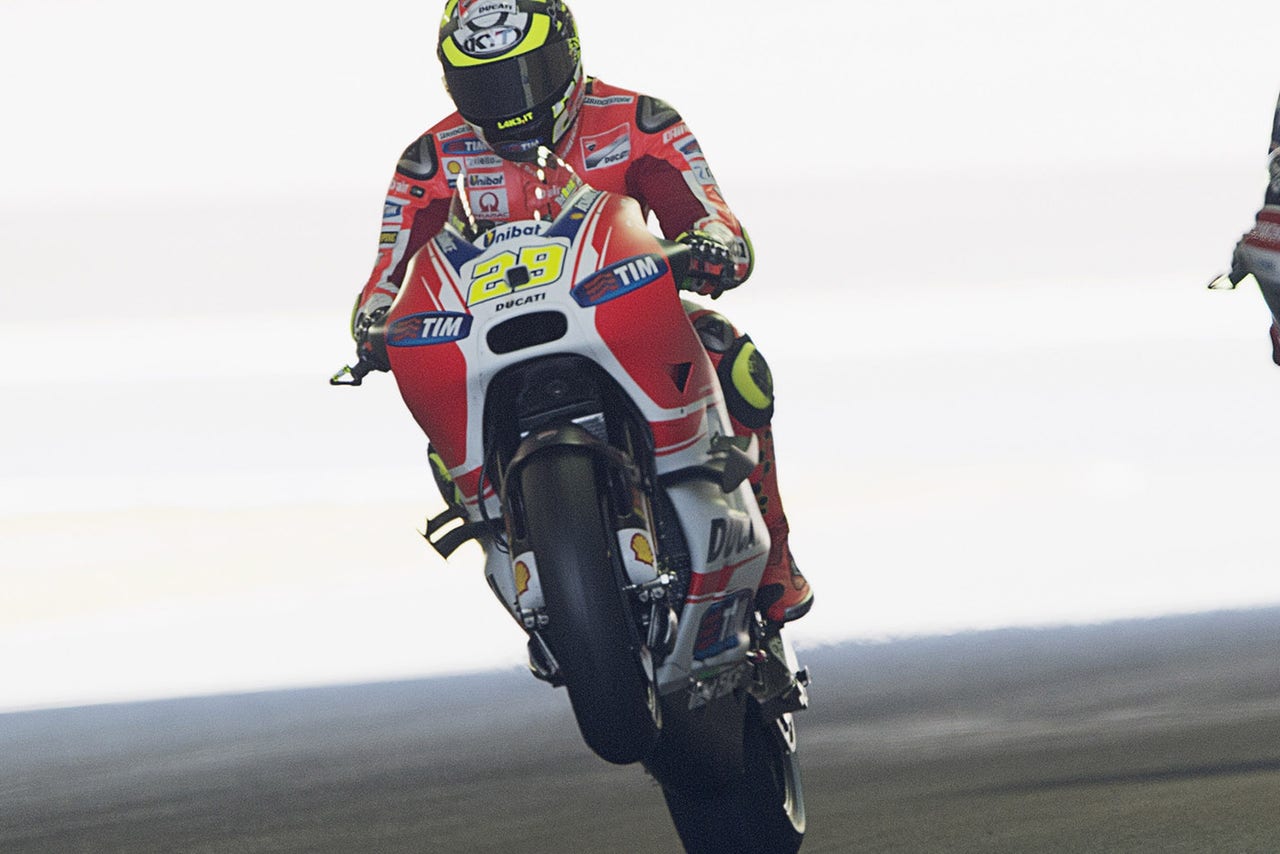 Ducati is planning to race an innovative set of triple winglets in the Japanese Grand Prix in a bid to boost the performance of the GP15 Desmosedici.
In a dramatic move for qualifying for Sunday's Motegi race, Ducati added a third set of winglets to the fairing above the front wheel.
Italian riders Andrea Dovizioso and Andrea Iannone used the carbon fiber winglets, now providing three surfaces for downforce, to qualify fourth and fifth respectively.
The Ducati GP15 has been fitted with double-decker winglets to the side of the fairing since the opening race of the season in Qatar.
"The extra wings at the front of the bike should help to reduce wheelies even more and add some downforce under braking," said Paolo Ciabatti from Ducati.
The new Ducati wings are similar to the ones that have briefly appeared on the factory Yamaha M1s at the Aragon GP but are yet to be used in races.
The Ducatis have shown strong pace in practice and are suited to the Motegi layout, which features hard braking and acceleration zones plus a long and fast back straight.
However, Dovizioso was bumped from the front row by the super-fast Yamaha pair Jorge Lorenzo (pole) and Valentino Rossi (second) and Honda rider Marc Marquez (third).
Lorenzo rode the fastest ever motorcycle lap at the Honda-owned Motegi circuit in a dramatic qualifying shootout with Rossi.
"I'm a bit disappointed about my fourth place in qualifying, but I think that at the most we could have got a third place and nothing more," Dovizioso said.
"That's OK, because I feel we have a good race pace. We're still missing a bit of pace to stay with Lorenzo, who is quite far away, but we are back to being quick and amongst the frontrunners.
"Now we'll only get a better idea of how competitive we are in the race."
The winglet innovation is part of a bold strategy by technical director Gigi Dall'Igna, who joined Ducati from Aprilia at the end of 2014.
Dall'Igna has turned the once unloved Desmosedici into a podium threat and still hopes to achieve his preseason target of winning at least one race this year.
Click HERE for more MotoGP news and features
---