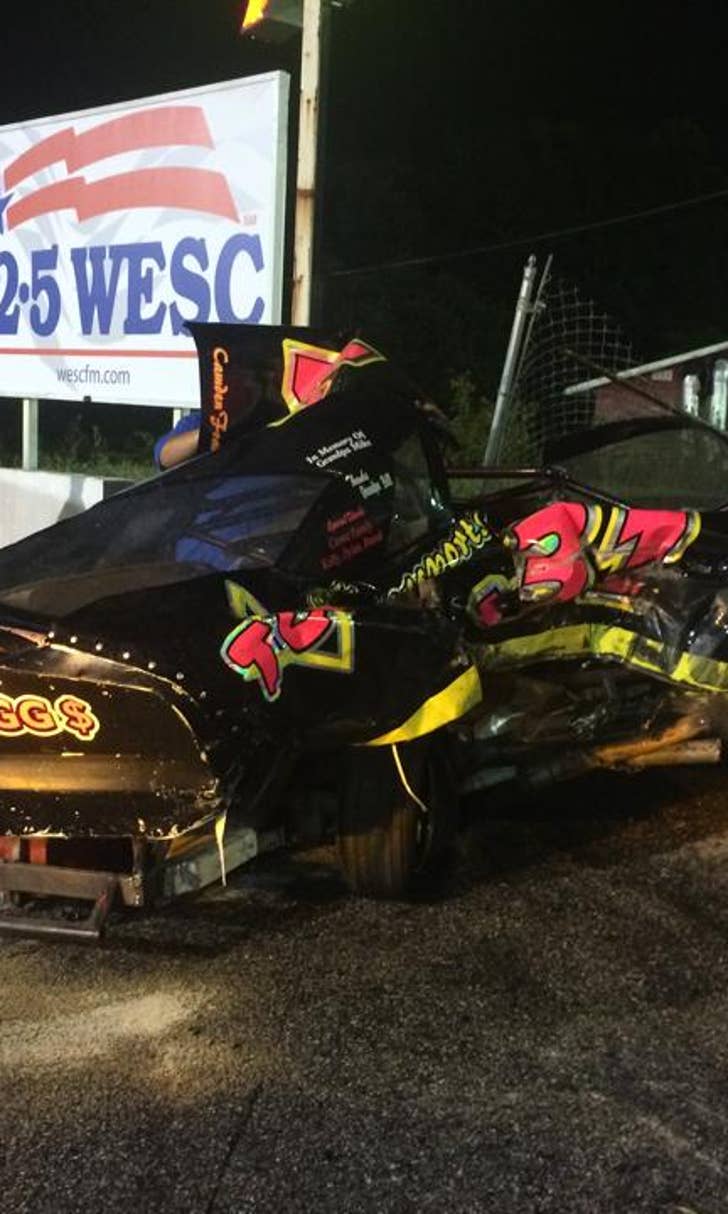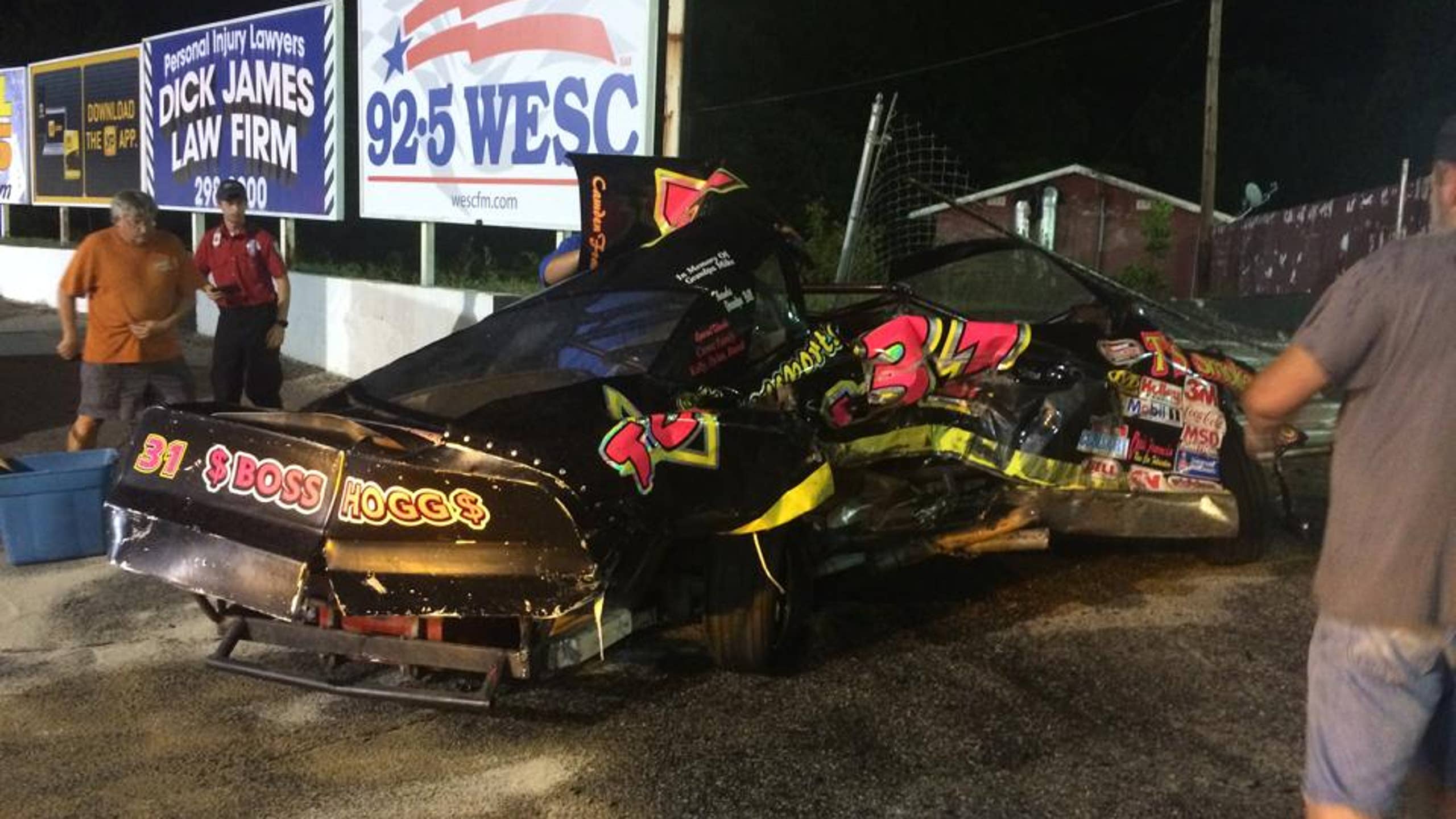 Lucky escape for 14-year-old after gate tears race car apart
BY Samuel Reiman • August 13, 2014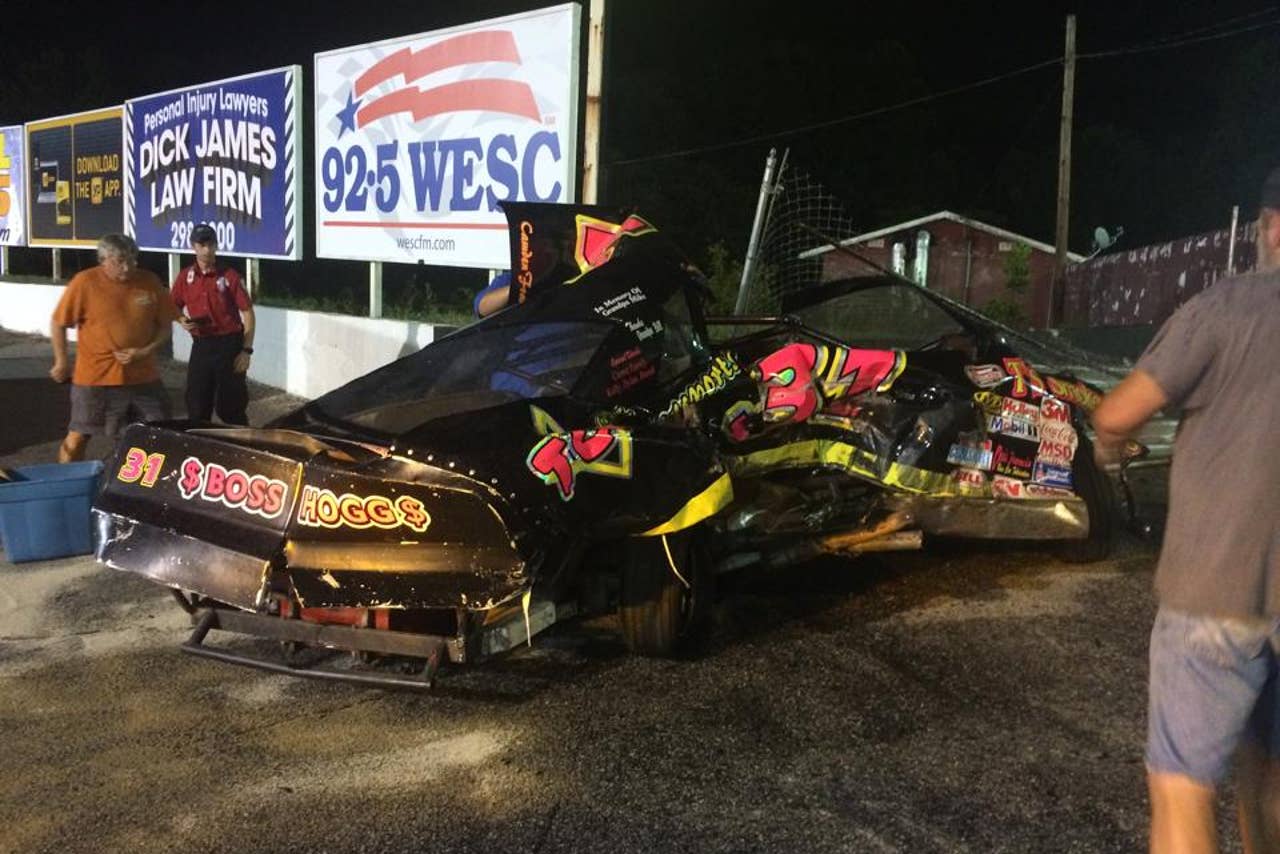 Adding to the drama of this past weekend's motor racing events was a frightening crash at Greenville Pickens Speedway in Greenville, S.C., last Saturday night.
Seven laps into the race, the No. 31 car driven by 14-year-old Camden Francis was turned into the outside wall during the Charger Main after contact from the No. 34. The No. 41 driven by the driver's father, Chris Francis, also made minor contact as he arrived on the scene.
Fortunately, Camden Francis was able to walk away from the wreck, though the horrific crash was yet another sobering reminder of auto racing's inherent danger. 
Frank Murdock uploaded a video of the race, with the crash taking place approximately 2:45 into the video:
---