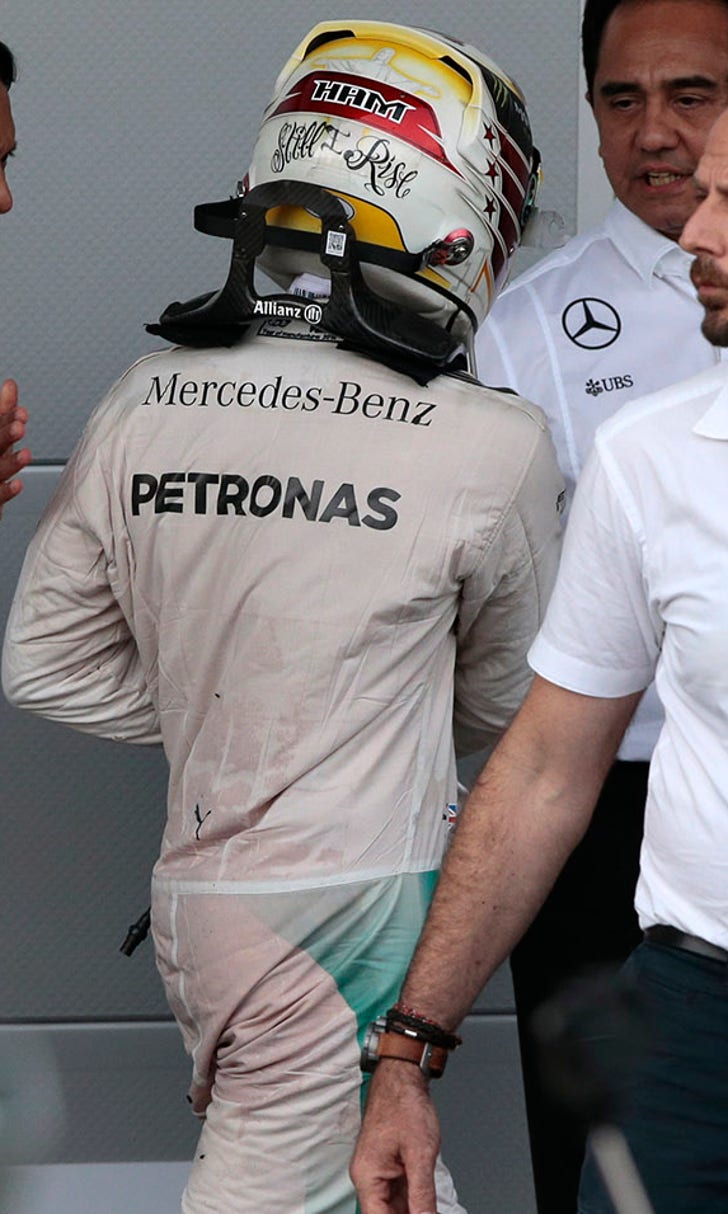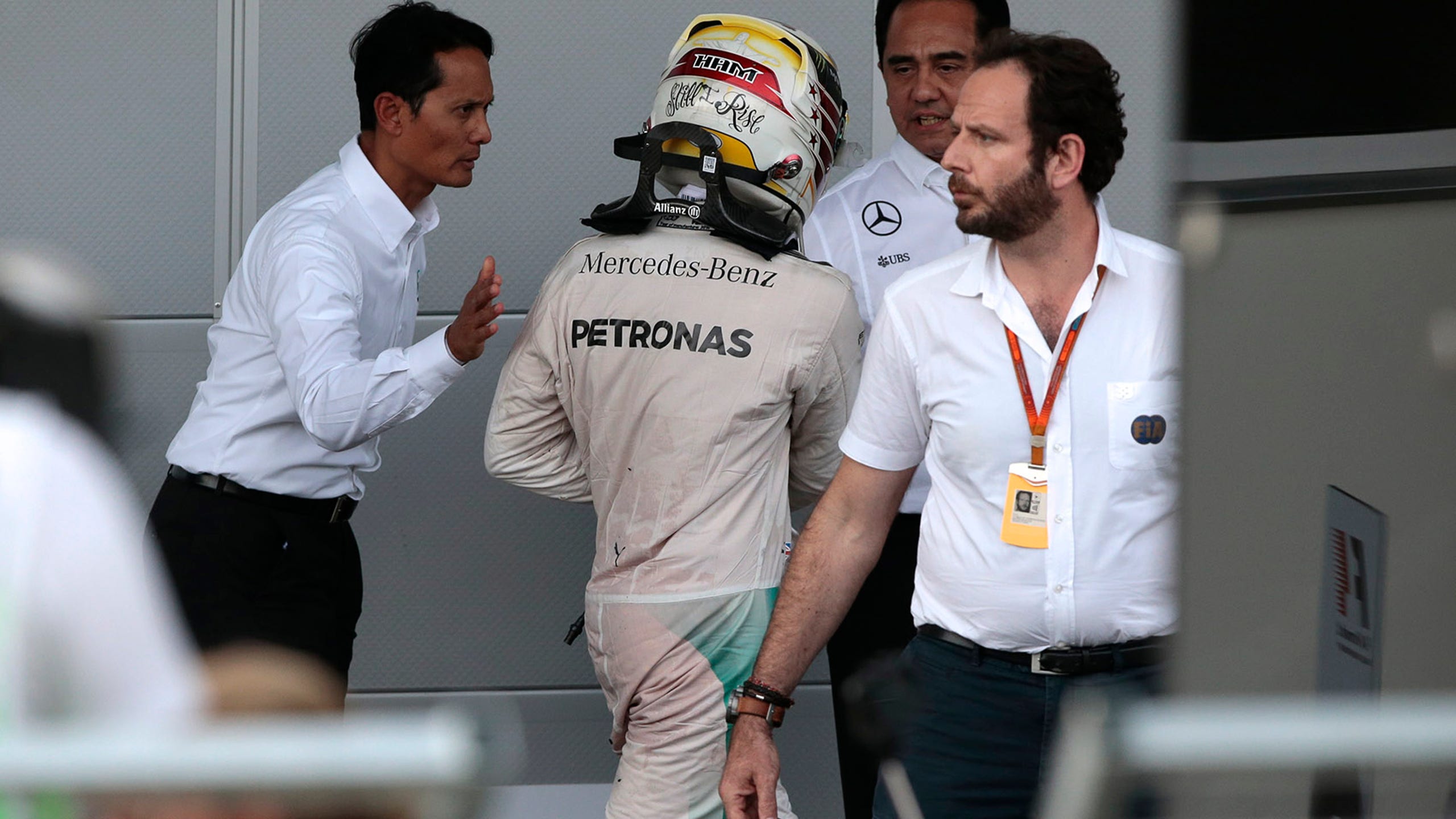 Lewis Hamilton takes hit in championship battle in Baku
BY foxsports • June 19, 2016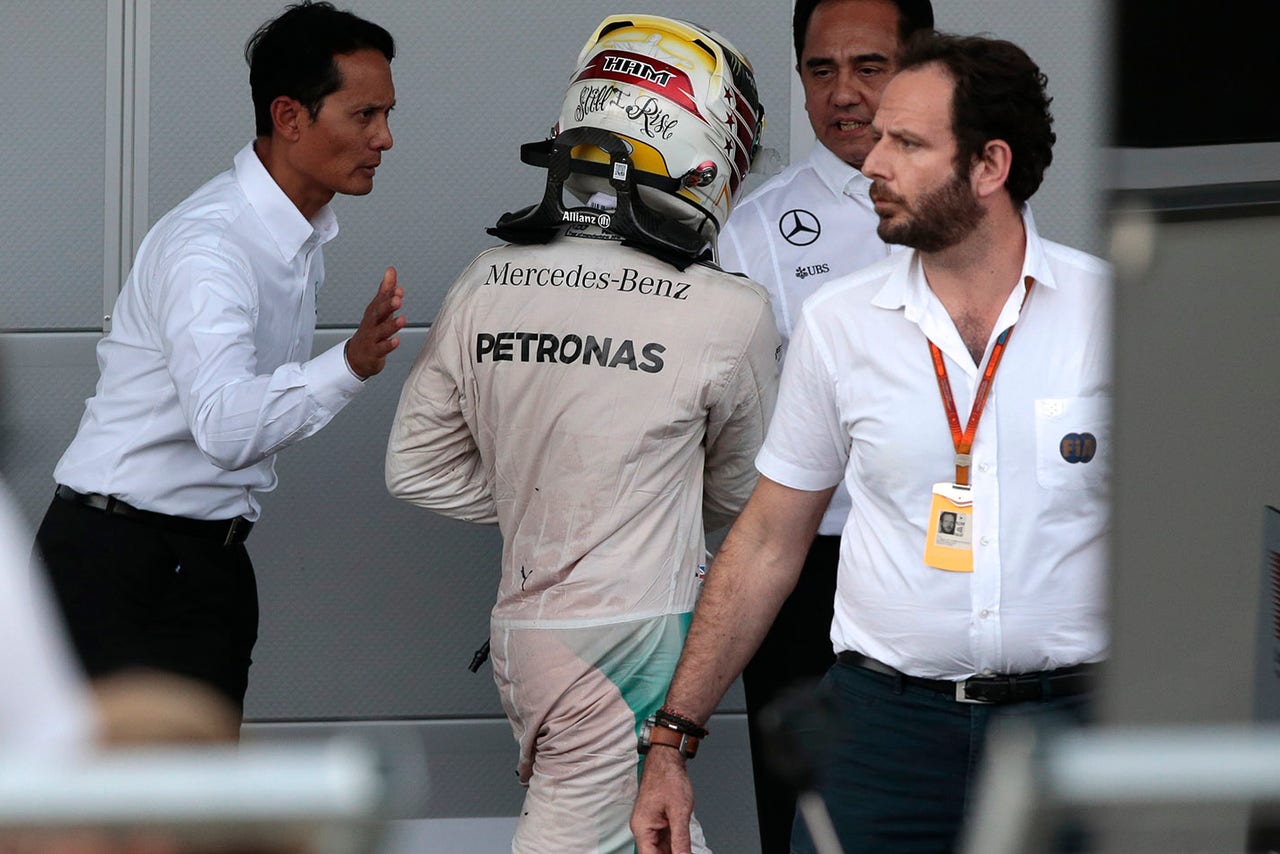 Lewis Hamilton could manage to recover to only fifth place in Baku after starting 10th following his crash in Q3. He is now 24 points behind teammate Nico Rosberg in the title battle.
Hamilton was hampered for part of the race by a loss of power due to an issue with an engine mode. The team knew what he had to change on his steering wheel, but was not allowed to tell him under the current radio restrictions.
"Yesterday was pretty bad," he said. "Today I don't feel like I drove badly, I just had low power through the whole race. I was just fighting with the situation I was in. It was a technical problem, something the team knew about, but the FIA wouldn't let them tell me what it was.
"Unfortunately these silly radio rules didn't allow them to explain to me the problem. There's so many switch position changes possible, one switch has over 100 positions, so I had no idea. It would have been a lottery for sure."
Hamilton eventually made the right change and set a fastest lap before deciding to back off and save the engine as he was so far behind the cars ahead.
"I got my power back all of a sudden. I just turned my power down after that because I had 13 seconds ahead and 14 seconds behind, and also I have less engines than Nico, so I just turned the engine down to save it for the last seven laps."
Hamilton admitted that he was frustrated by how his Baku weekend turned out.
"This weekend I've been quickest all weekend, I just didn't get the result. After doing the race even if I was on pole I wouldn't have finished first, because I didn't have power through the race. I'm just glad I got some points today.
"We've had a lot of engine problems this year, so I'm definitely not feeling confident for the future. I've got a lot of races ahead, and obviously the last two races were great. If I'm able to have more clean weekends... Yesterday was a bad day for me, and today was a bad day for perhaps the team."
---