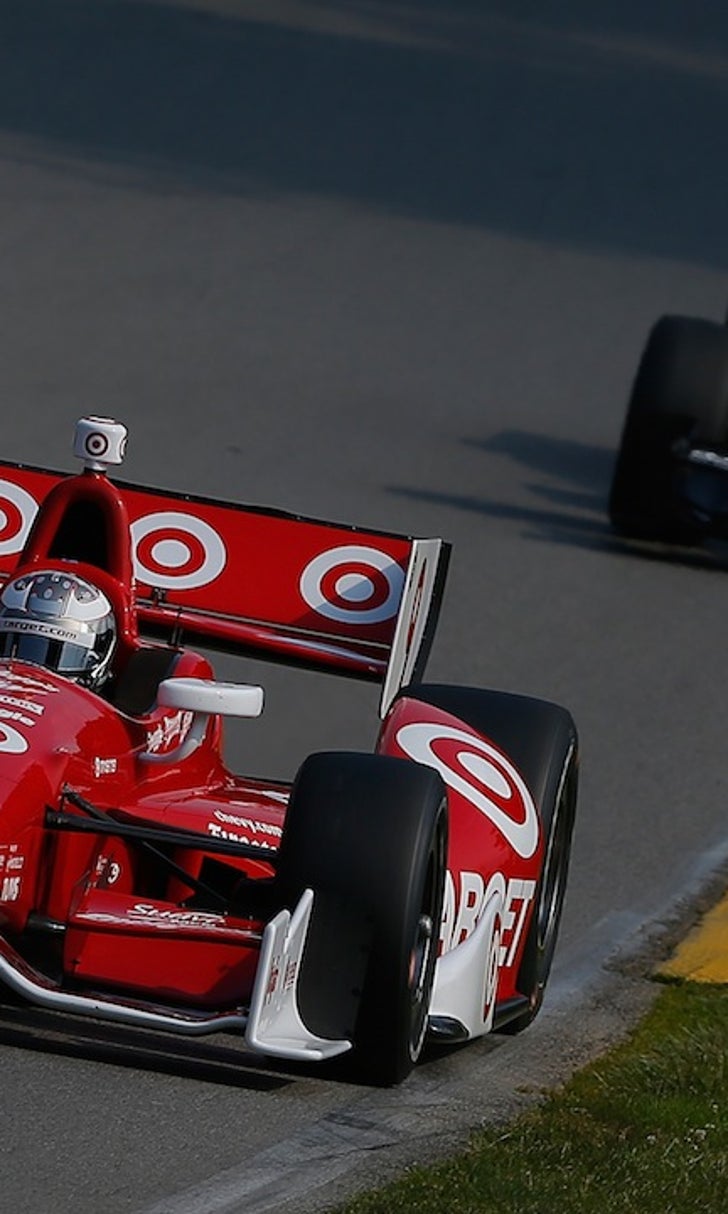 IndyCar preview: Can Ganassi Racing triumph at Mid-Ohio and end winless streak?
BY foxsports • August 2, 2014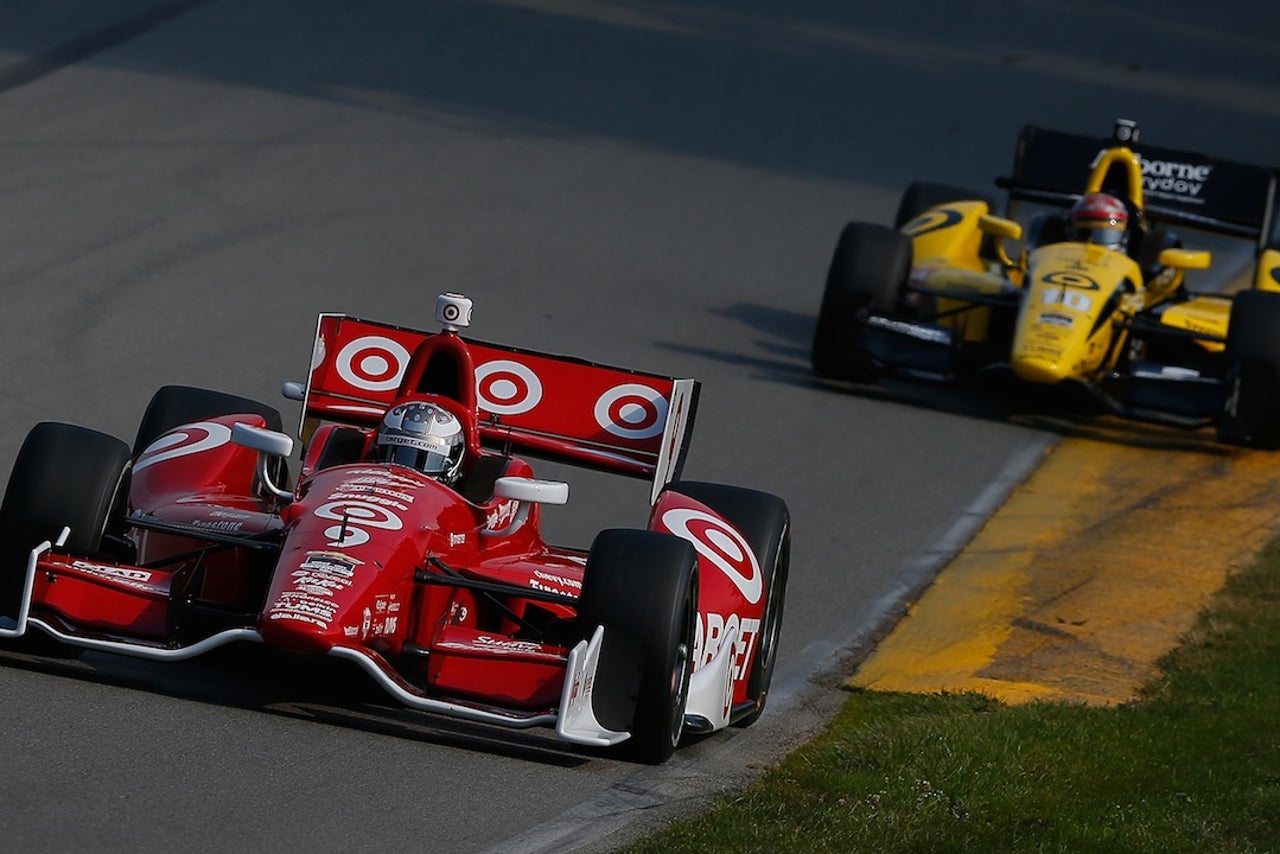 One of the big surprises of the 2014 Verizon IndyCar Series season is that Chip Ganassi Racing remains winless with just four races left. With such talented drivers as three-time IndyCar Series champion and 2008 Indianapolis 500 winner Scott Dixon, 2004 IndyCar champion and 2013 Indy 500 winner Tony Kanaan, seven-time IndyCar race winner Ryan Briscoe and defending Mid-Ohio winner Charlie Kimball, it's almost shocking that a team this deep in talent has yet to win.
That is why Sunday's Honda Indy 200 at Mid-Ohio couldn't come at a better time for team owner Chip Ganassi's team.
Ganassi's drivers have won the last five IndyCar races at Mid-Ohio including Kimball's first career win last season, and three out of five victories by Dixon including back-to-back wins in 2011 and 2012. Briscoe won at this track in 2008 and Kanaan has two thirds and a second-place finish in his last three races at the 13-turn, 2.258-mile road course.
Although the edge has to go to Dixon because of his ability to master Mid-Ohio, Kanaan is the hottest driver in IndyCar over the past six weeks. He led 78 laps before having to pit for fuel in the closing laps at Pocono on July 6 but backed that up with 247 laps led and a third-place finish at Iowa Speedway. In that race, Kanaan was trying to make it to the checkered flag on old tires while Ryan Hunter-Reay sliced his way through the field on new Firestone rubber to win the race. Kanaan finished third in the first of two Toronto races and was second in the second Toronto doubleheader contest – a race won by Mike Conway of Ed Carpenter Racing.
That is why Kanaan exuded confidence entering this weekend's round on the IndyCar schedule.
"Obviously, we have a lot of good data from the track but it's no secret that we're kind of struggling a little bit this year," Kanaan said. "Every track we've been this year hasn't been the same as past results. We're trying to be extremely realistic. We came and tested here last week. I think the cars are pretty good. This morning we only did five laps because of the requirement to keep the set of tires we have. We don't have enough tires this weekend from the allotment to run every session. 
"I think we're strong. Obviously Toronto was a good weekend for us. Looking to bring the first win to Target Chip Ganassi Racing. Coming to the track that they've won the last five races, it's always a positive spin."
Kanaan credits the hard work of his team combined with several tests during the summer on the short ovals of Iowa and Milwaukee along with a test at Sebring International Raceway for helping to turn the season around.
"I think the team is working extremely hard to understand what's going on, what's been wrong, so we can win some races," Kanaan continued. "I'm understanding the car a little bit better, the way the team likes to run it, trying to dial in things that suit my driving style a little better, and it worked out.
"Scott Dixon's input has helped out. I think that's the beauty of it. Look at the quality of the drivers and the teams. You don't have mechanical failures or drivers making mistakes, you have a full green-flag race. I enjoy that a lot. I think that's the way it's supposed to be sometimes. The last two races, I think the fans loved it. They liked the way it was. 
"Hopefully we'll go for three in a row."
Despite his recent surge, Kanaan is pretty much out of contention for the championship back in eighth place 153 points behind leader Helio Castroneves of Team Penske. Castroneves has a 13-point lead over teammate Will Power, a 69-point edge over Ryan Hunter-Reay and a 71-point advantage over Simon Pagenaud.
Another Penske driver, Juan Pablo Montoya, is fifth, 105 points behind Castroneves.
Kanaan believes he's better prepared for the championship in 2015 but his primary focus is on winning races. And that may happen as early as Sunday's Honda Indy 200 at Mid-Ohio.
**
Be sure to catch Bruce Martin's Honda IndyCar Report on RACEDAY on FOX Sports Radio every Sunday from 6-8 a.m. Eastern Time.
---