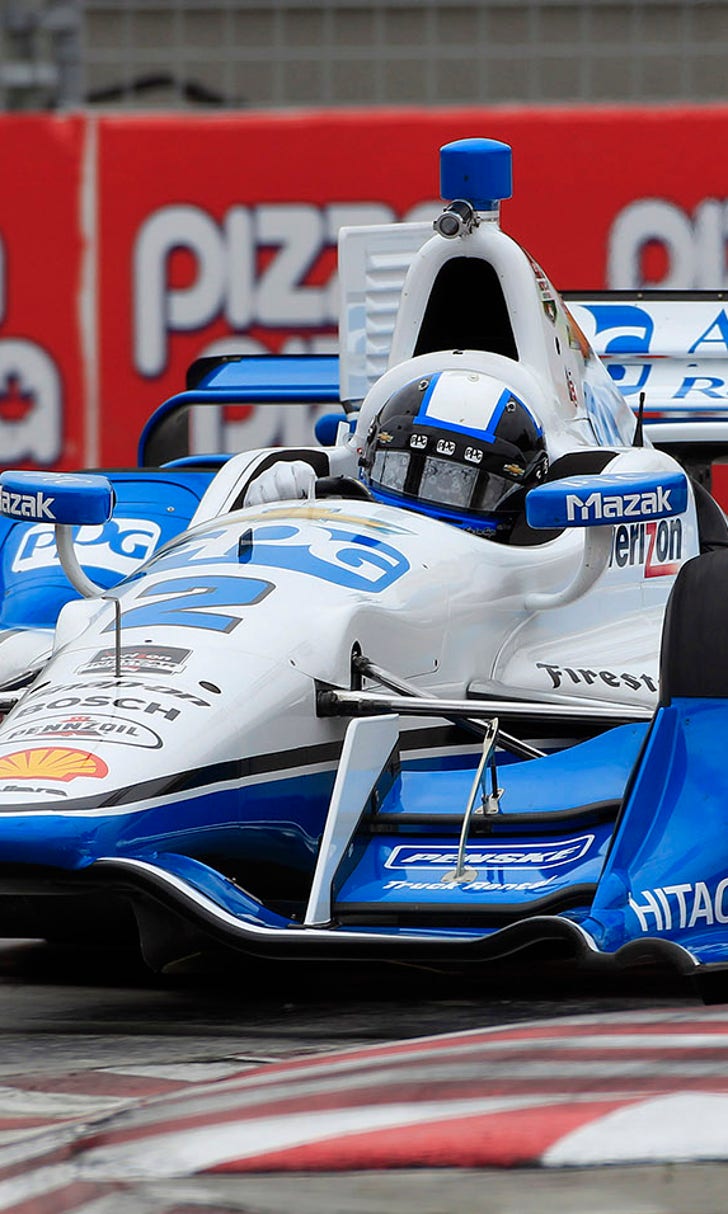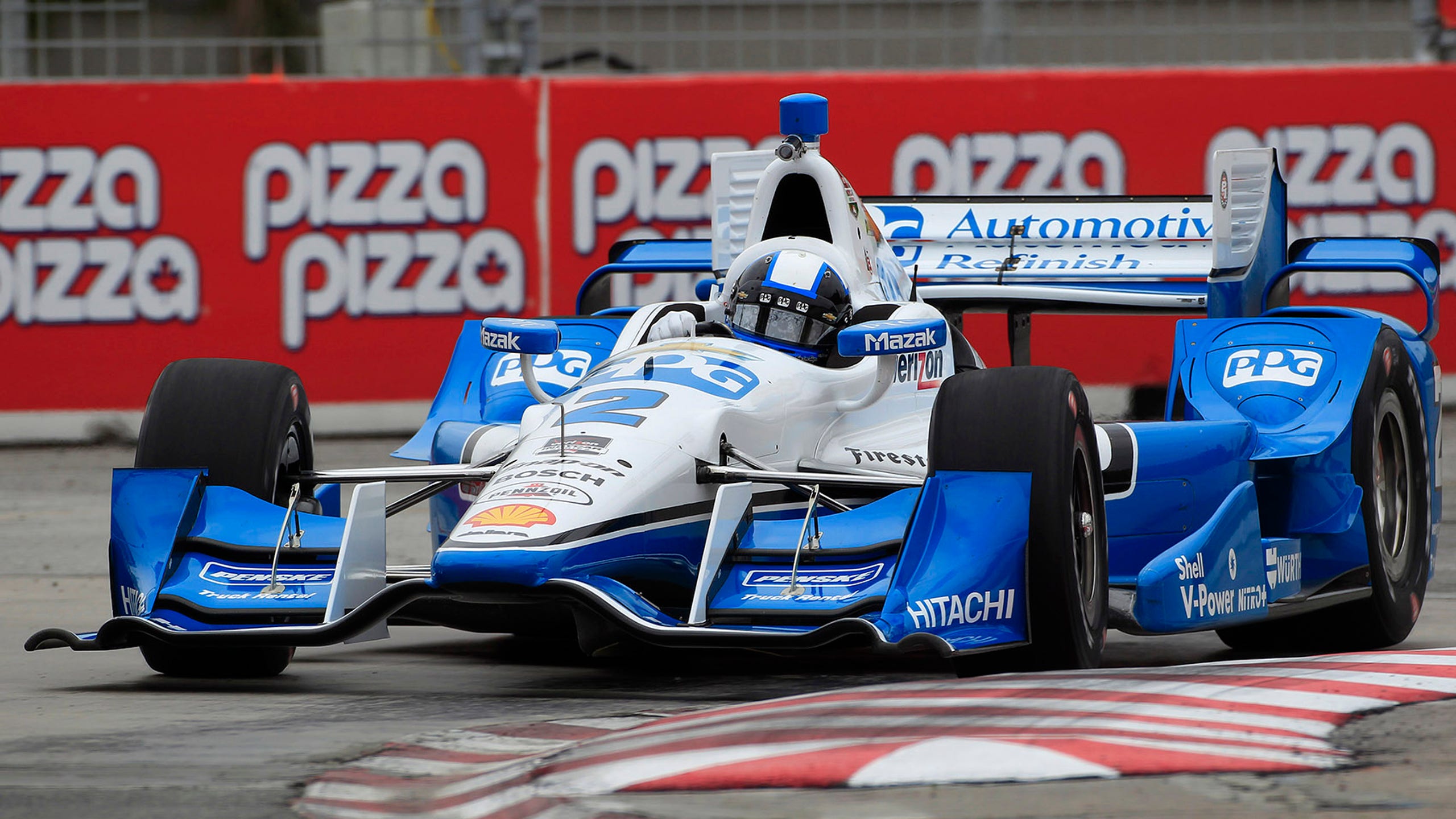 IndyCar: Montoya fastest on Friday in Toronto
BY foxsports • June 12, 2015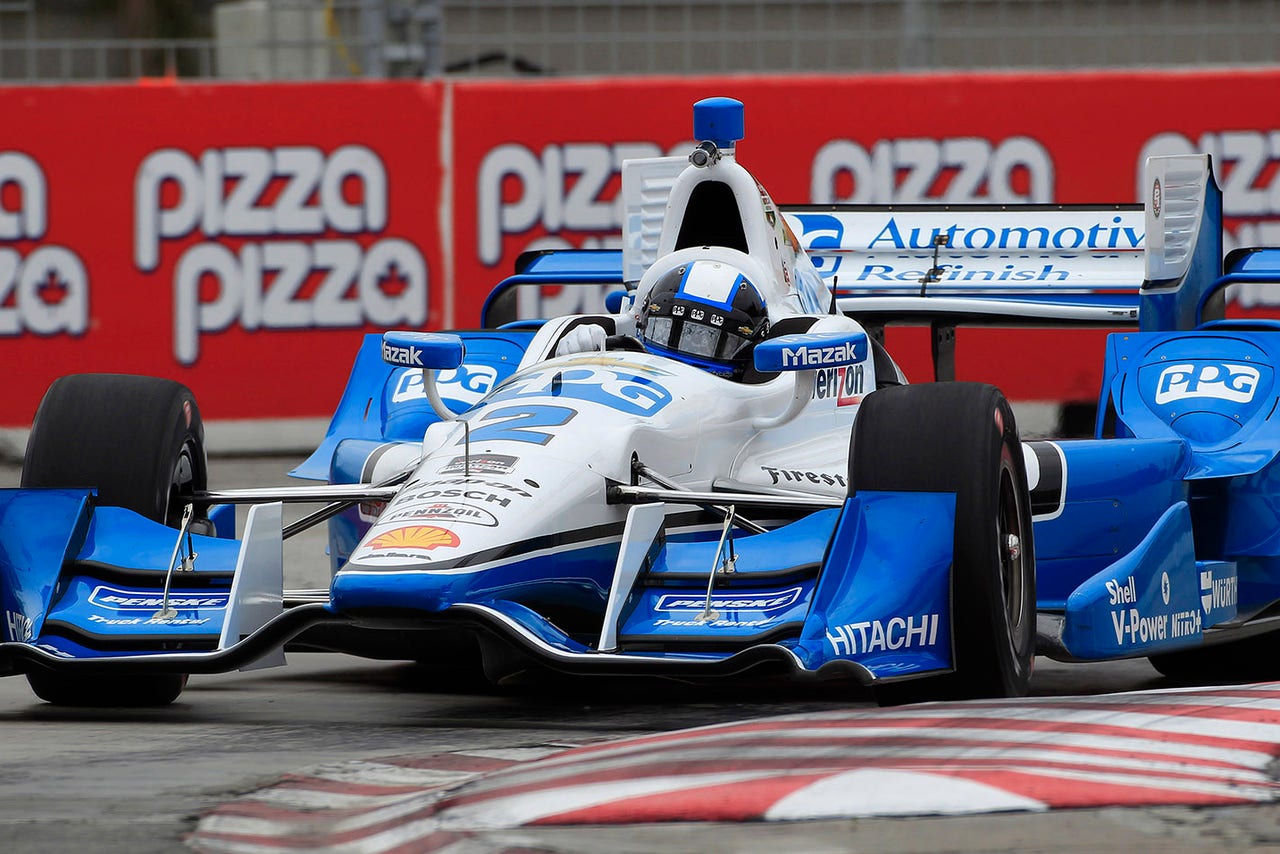 TORONTO – An afternoon rainstorm washed out Friday's second Verizon IndyCar Series practice and, with no more rain in the forecast this weekend, the 23 cars that will compete in Sunday's Honda Indy Toronto remained parked in the paddock.
That meant just one practice session on Friday, and points leader Juan Pablo Montoya of Team Penske was the fastest at 1:00.6343 for a speed of 104.198 mph around the 11-turn, 1.755-mile temporary street course at Toronto's Exhibition Place.
Montoya enters the weekend with a 35-point lead over teammate and defending IndyCar champion Will Power, who was sixth in Friday morning's practice session at 1:00.8656 (103.802 mph). Both Penske drivers are in Chevrolets, and both drivers previously competed here in the CART or Champ Car World Series days. It has been part of the current IndyCar Series since 2009.
"I hated it because I sucked," Montoya said. "The second year I was really good and Dario Franchitti T-boned me when I was running second. He nailed me in Turn 3. The first year in 1999, I wasn't very good at all. The track is a little bumpy and those concrete patches make it very slick. I think it's cool that we come back to Canada, and I really wish we could go back to Vancouver."
Another Team Penske teammate is also a veteran of this race back in the CART days.
"For me, the track is very challenging, but the whole environment is awesome," said three-time Indianapolis 500 winner Helio Castroneves, who was seventh-fastest on Friday at 1:00.8788 (103.780 mph). "The Canadians love the race, and the city is awesome. I recommend this race to everybody.
"Back when I was a young CART driver to do the kink after Turn 1 flat-out in those days was the toughest thing ever. Today, you don't think about it, but back then with 900 horsepower, it was very, very tough, especially with that concrete patch that is there."
Castroneves is hoping to get a win at Toronto for the first time in his career. He is also hoping to win a series championship for the first time ever. Castroneves is fourth in the standings, 62 points out of the lead and 19 behind third-place Scott Dixon.
So far this season, Team Penske has three wins, with Montoya winning the season-opening Firestone Grand Prix of St. Petersburg and the 99th Indianapolis 500 on May 24. Power won the May 9 Angie's List Grand Prix of Indianapolis.
Castroneves and Simon Pagenaud – the second-fastest driver on Friday at 1:00.7922 (103.928 mph) – have yet to win a race in 2015.
"I'm surprised because we put ourselves in a situation, but at Detroit the car was very strong, St. Pete was another good race and at Indy we had a very good car," Castroneves said. "Even Long Beach should be ours, but a back-marker screwed us up. We've been there and one day it will open up that door and we will visit victory circle.
"I'm fourth in the championship, and I didn't forget about me. We still have a lot of points left, and after Texas hopefully we will get better in the standings."
The driver at the top of the standings has been there since the first race of the season. But in typical Montoya fashion, he said he does not think that is a big deal.
"It's great that we lead the points, but it doesn't mean much," Montoya said. "As a company, it means we are doing a really good job.
"I think it's good for us. Our team has a very strong car. You have to go there, execute and see what happens."
This is the last street or road course race until the Honda Indy 200 at Mid-Ohio on Aug. 2 and the last race on a temporary street course this season. Beginning with the June 27 MAVTV 500 at Auto Club Speedway in Fontana, California, the next three races will be on ovals and four of the last six contests will be on oval tracks.
CFH Racing drivers Josef Newgarden (1:00.8363, 103.852 mph), teammate Luca Filippi (1:00.8500, 103.829 mph) and KVSH driver Sebastien Bourdais (1:00.8620, 103.802 mph) rounded out the top five.
Another practice session will be run on Saturday from 10:40 to 11:25 a.m. ET with three rounds of qualifications beginning at 2:30 p.m. ET.
**
Be sure to catch Bruce Martin's Honda IndyCar Report on RACEDAY on FOX Sports Radio every Sunday from 6-8 a.m. ET.
---