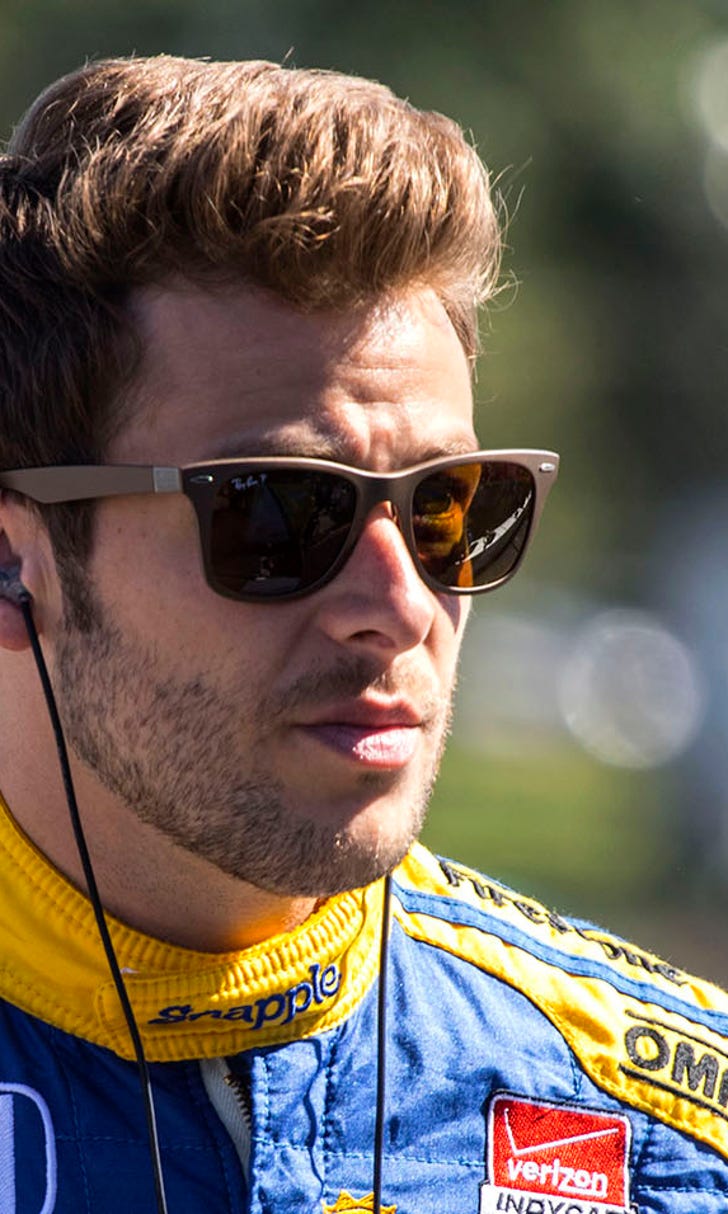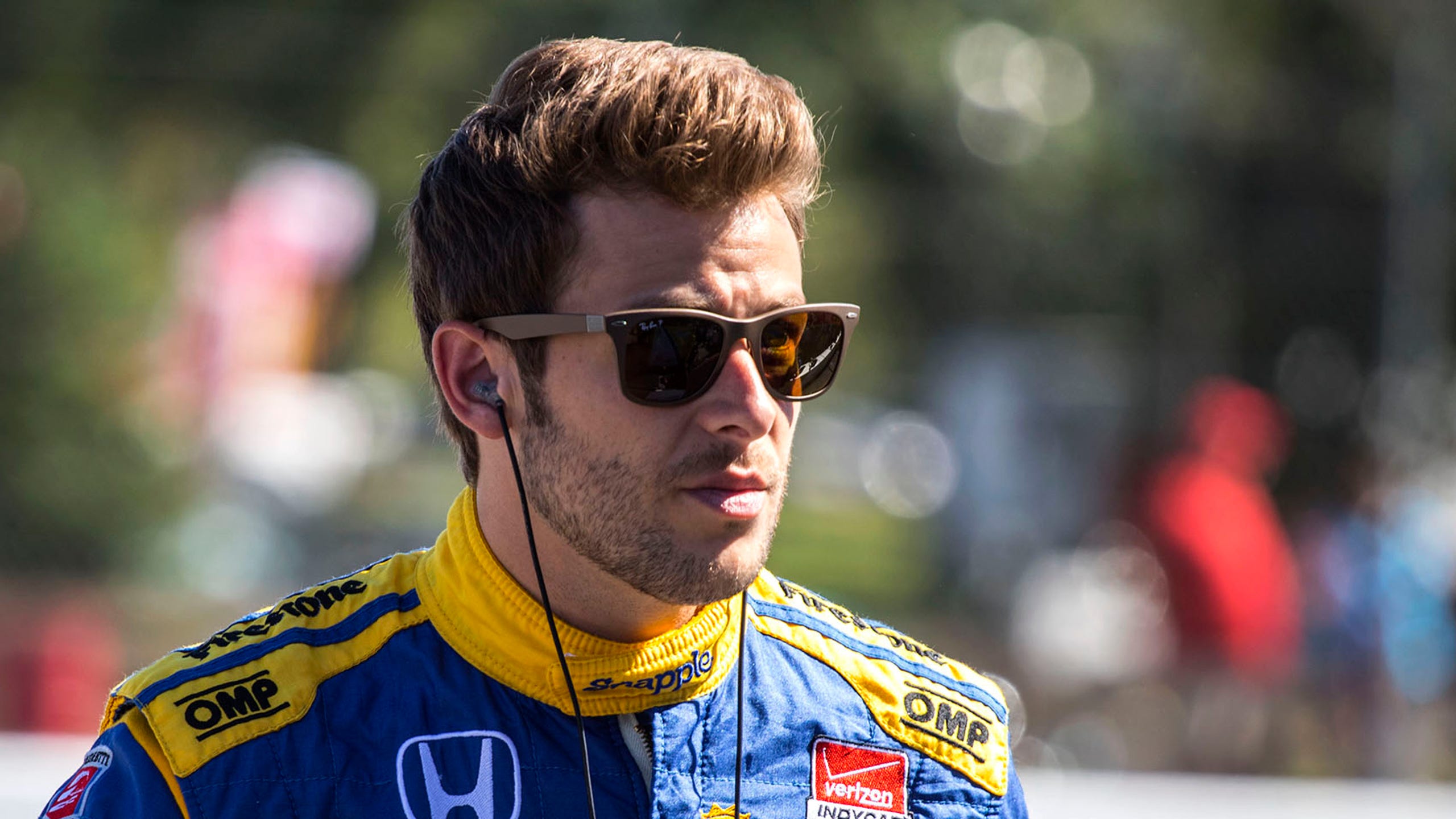 IndyCar: Andretti, Hinchcliffe among drivers at Phoenix test
BY foxsports • November 18, 2015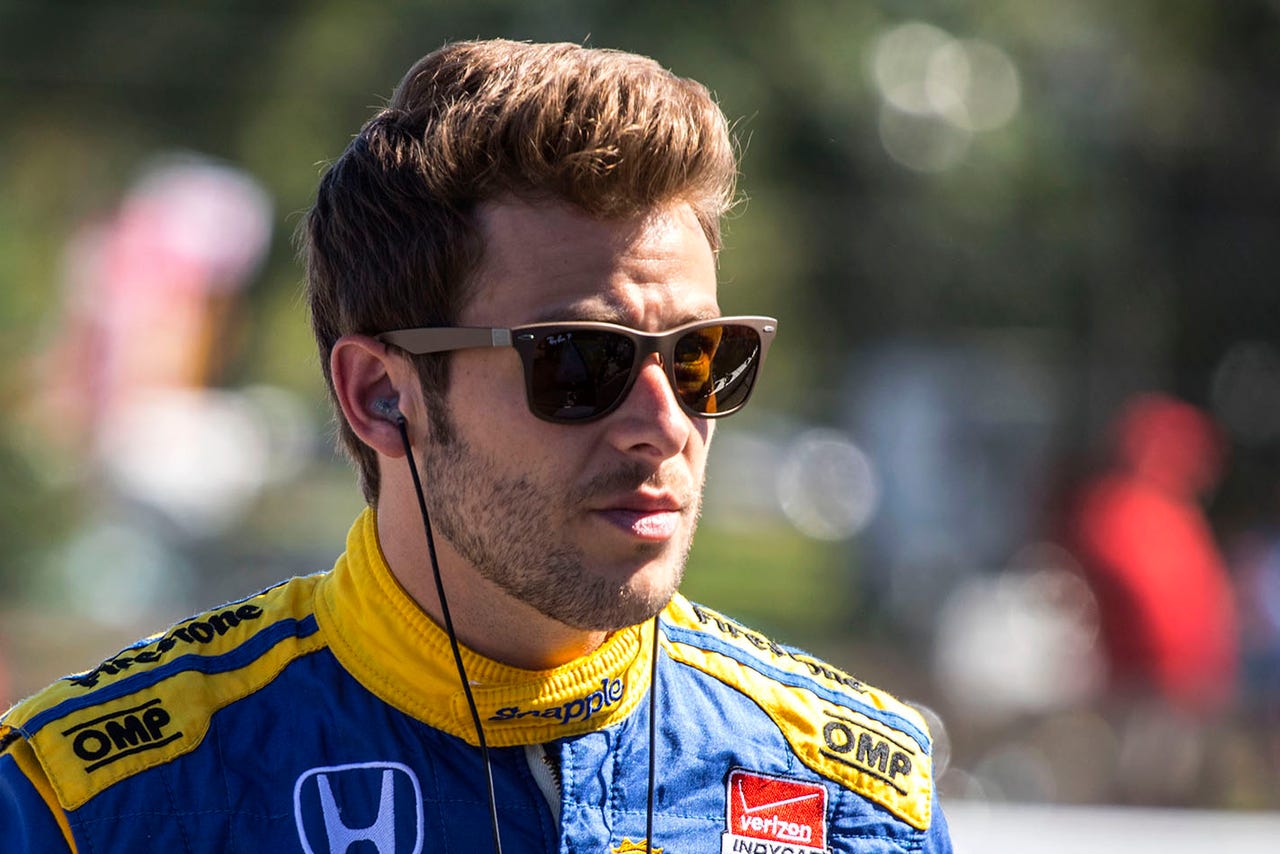 Just a few days after NASCAR Sprint Cup's rain-plagued contest that determined the final four drivers in NASCAR's championship race, it was the Verizon IndyCar Series turn to hit the 1.0-mile Phoenix International Raceway. Several Verizon IndyCar Series teams participated in a test session for the Phoenix Grand Prix on April 2 - the first IndyCar race at PIR since 2005.
Marco Andretti of Andretti Autosport was one of those drivers in the test session a few days after he attended Sunday night's rain-shortened NASCAR contest.
"I think the coolest part to relate if you watch the Cup race here is you know Jimmie (Johnson) broke the track record here for qualifying at 25.1 (seconds)," Andretti said. "We're going to be sub-20 seconds around here. So that's enough to get me out to a racetrack."
Andretti was one of three drivers that were part of a Honda test session, as the company tries to refine its Aero Kit for the 2016 season. Both Chevrolet and Honda are allowed to update the Aero Kits in the three-defined areas of the car known as "Volume Boxes." Honda has another area of its car outside the three "Volume Boxes" being tested as part of INDYCAR Rule 9.3. INDYCAR CEO Mark Miles has not made a final decision on what changes Honda can make.
The high-speed IndyCars will showcase speed and downforce in its return to Phoenix in 2016, and Andretti is confident of putting on a fantastic show.
"It's running more like Iowa right now just because of the amount of grip and the amount of load through the wheel, but I'm not sure how it's going to race quite yet," Andretti said. "We've just been out there alone right now. I'm thinking we can get a second groove in between 1 and 2, which I think is going to really improve the racing. If that happens, I think we'll put on a heck of a show.
"Having the race at night, I think it's cooler for the fans. Maybe some cooler temps – it's normally 400 degrees here around then isn't it? So we'll probably favor the night event."
James Hinchcliffe, who suffered life-threatening injuries in a crash at the Indianapolis Motor Speedway on May 18, also participated in the test. He returned to racing in a test at Road America in Elkhart Lake, Wisconsin on September 24.
"It was so good to get back into a race car -- that's obviously what it was all about," Hinchcliffe said. "Ever since May 18, that was the goal, to get behind the wheel, and when they finally gave me clearance to do it, it was like Christmas in September. We went to Road America for that first test and it was so nice getting back in the car, that feeling. We've done a couple of test days already, and this was going to be my first time back on an oval, another kind of new experience getting used to the feeling there, but everything's been really smooth in the recovery and the comeback in that sense, and I'm just looking forward to getting to go racing."
Hinchcliffe admits his awareness level has changed inside the cockpit of his race car since he was involved in the brutal crash that could have ended his life if not for the quick response by the Holmatro Safety Crew at the Indianapolis Motor Speedway.
"I think I see a lot of things differently," Hinchcliffe explained. "I made sure as soon as I was allowed medically to travel that I was at the track and I was standing in the timing stand and I was listening to how races unfold from that side of pit wall, and sitting in on the debriefs and viewing things, listening to things. I guess I could say that I'm pretty glad that I'm not on the timing stand because it's complete chaos up there.
"I thought it was frantic in the race car, but it's a complete catastrophe on the timing stand. But it was cool to see how decisions are made and how strategy calls are made. I think it gives a driver a little bit better of an insight to how we end up in the positions that we're in during a given race. So definitely from an on-track point of view, you look at things differently; and you go through something like that, it's going to change the way you look at things off track, too."
Hinchcliffe appreciates the unique character of PIR and believes the dogleg on the backstretch makes it even more of a challenge. The varying degrees of banking in the turns also make it a high-speed thrill ride.
"It's funny because you go to a place like Indianapolis Motor Speedway and you're doing over 230 miles per hour, but after coming off a place like PIR, it's going to feel slow," Hinchcliffe said. "This place, everything is so relative, and when you have so much happening in such a short lap at such high speeds, this feels faster than Indy. It really does. Changing that mentality of how to drive a short track like this compared to a superspeedway like Indy, it takes a couple laps. It's a good thing we've got a week of practice to kind of acclimatize."
Marco Andretti has never raced at PIR but he tested at the track in 2006. When he takes the green flag at Phoenix on April 2, he will join his grandfather Mario, and father Michael as Andrettis that have competed at PIR.
Mario was a four-time winner at Phoenix and the final victory of his career came on the one-mile oval on April 4, 1993.
Michael Andretti's long PIR win came on October 19, 1986.
"He helps a lot," Marco said of Mario. "He still knows all the feedback we're talking about. He can still relate and give good feedback and suggestions. But really a lot of the stuff we're doing is on the fly. It's things that you need, in my hands, to just deal with out there and the in the mechanics hands or the engineer, changes that we need to make during the half hour session. That's stuff we'll talk with him about afterwards. He's not as involved in the day-to-day stuff, but he'll call me after today and really want to know what's going on. He's extremely passionate. He's extremely tough on me, but I wouldn't have it any other way. He wants me to win just as much as I want to win, which is definitely the main goal."
Carlos Munoz, who renewed his contract with Andretti Autosport earlier this week, had a simple description after Wednesday's test.
"It's a short, really fast oval," Munoz said. "It doesn't feel like a short oval really. It feels really more like a speedway because it's so fast. It's flat. I really like it because the corners in Turn 1 and 2, and 3 and 4, are completely different. For sure it will be a challenge. 
"My first impression when I came here was the enormous cactus down inside the track. It was the first time I had seen a cactus so big, so that was a nice impression that we are really in the desert here."
---